Dujinsheng Brocade Museum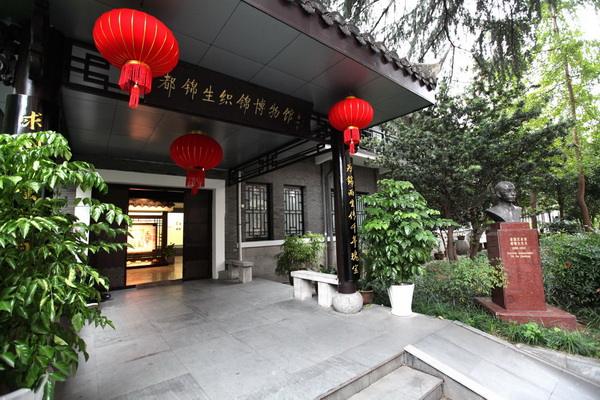 A Brief Introdution
Located in Fengqi road dujinsheng silk factory. The Museum covers an area of 7000 square meters, the exhibition room of 500 square meters. This is China's first special Brocade Museum. Nearly a thousand pieces of objects and images presented in Chinese traditional tapestry of more than two thousand years of development history, but also shows the process of formation and development.
Du Jinsheng
Dujinsheng (1897-1943), was born in Hangzhou. 1919 of Hangzhou in Zhejiang province graduated from a technical school of woven professional school to teach. In teaching practice, China's first hand woven silk painting "Nine Streams and Eighteen Gullies". When he was young, his father found that he have good art skills, and fully understand the new technology of silk, he patriotic ambition, his father went to Shanghai to buy was very rare and precious camera for him. Then he often linger wandering in the West Lake, the beautiful and charming scenery to enjoy taking pictures.
The photographic camera features, like that to the West Lake scenic inscription rubbings photos into precious silk brocade, thus becoming the beautiful decorative brocade crafts and long in the world. From then on to do dujinsheng founder of "Fairview West Lake".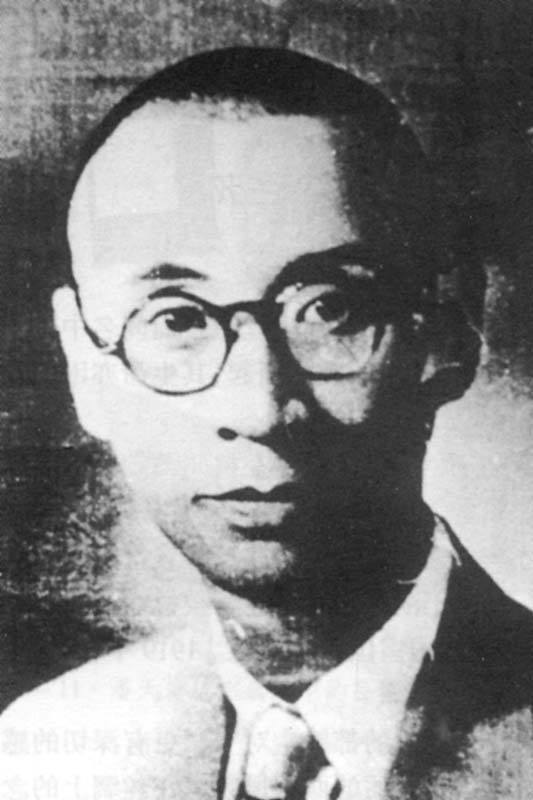 Dujinsheng. Originally, the name of a person, which is a factory, then to a handicraft. A brocade Brocade Museum. As the first domestic museum, it has become the symbol of Hangzhou silk.

Architecture
The Museum consists of the showroom, raw material preparation workshop, brocade weaving workshop and product exhibition hall exhibition four exhibition, exhibition is also equipped with specialized knowledge between the introduction of sericulture mulberry planting China name, five name of mulberry.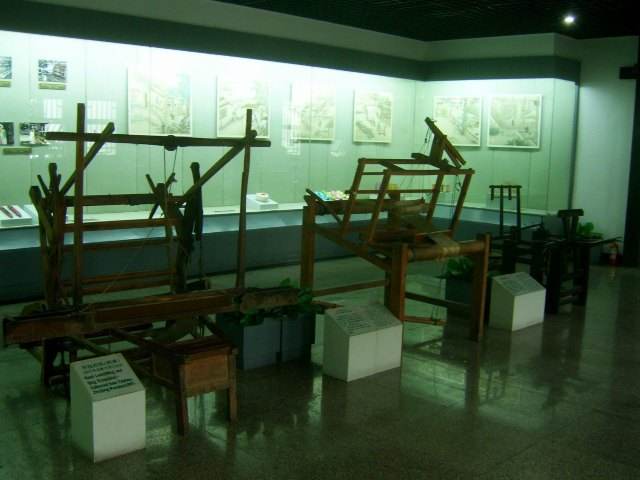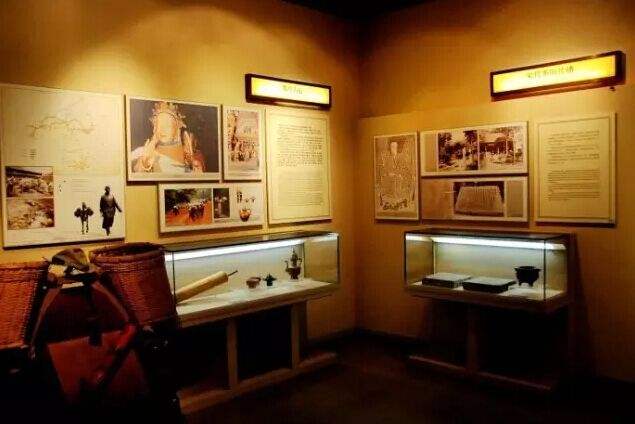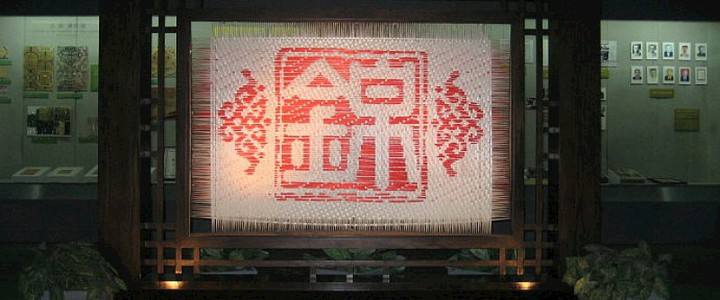 Information
Address:No.519, Fengqi Road, Hangzhou
Tel:0571-87918089
Transportation:Metro: take Line 1, get off at Fengqi Road Stop, and leave from Exit B. Then walk for 10 minutes and arrive at the destination. Bus: take No.1, No.12, No.25, No.130 or J3 bus and get off at Feng Qi Stop.