Hangzhou Day Trip From Shanghai
Place&Transport: Shanghai to Hangzhou
Today's Activities: Take train from Shanghai to Hangzhou,West Lake,Lingyin Temple,Amanfayun Village,Meijiawu Tea Plantation & Village,The Song Dynasty Imperial Street,Take train from Hangzhou back
Accommondation: N/A
Meal: N/A
Our local hangzhou tour guide will pick you up at the Hangzhou train station(Chengzhan) or the Hangzhou East Train Station (Hangzhou Dongzhan) with a welcome sign" Hangzhou Private Tour", then starts the Hangzhou day tour as below: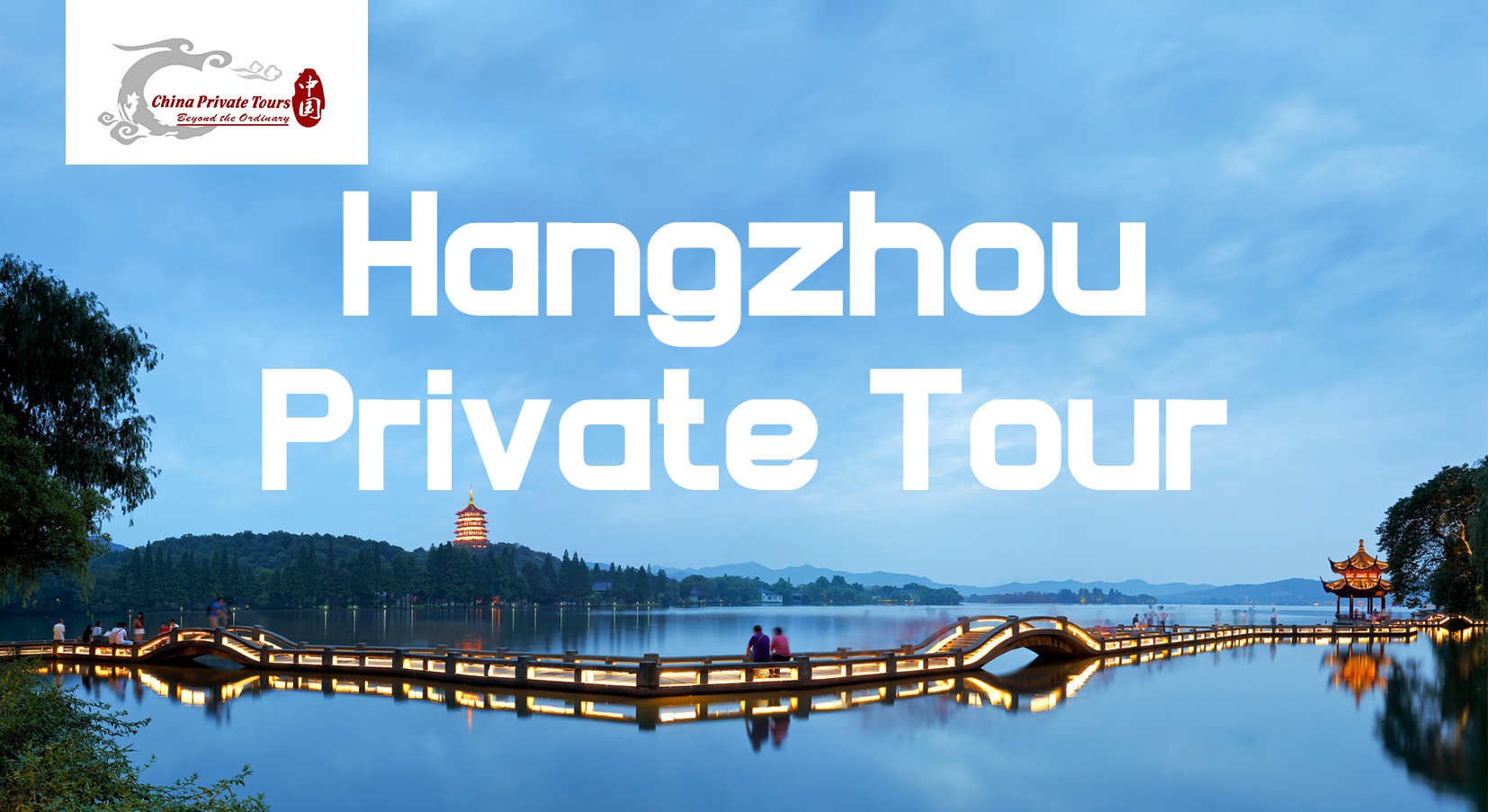 First, taking a boat sailing on the picturesque West Lake. This is an enjoyable and relaxing way to appreciate the beautiful scenery with its islands, causeways, temples, pagodas and ornamental planting. Different from appreciating scenery on the bank of West Lake, you'll enjoy the heavenly lake view in another angle, closer and closer. It is not surprised that you'll become a part of this traditional Chinese painting. West Lake has an area of 5.6 square kilometers (2.2 square miles) and is the symbol of Hangzhou which lies on its banks and is a place of tranquility.
Later, visit the Lingyin Temple. Lingyin Temple is one of the ten most famous ancient Buddhist temples in China. It also houses various Buddhist literature and treasures situated in front of the Temple, and is famous for its more than 470 stone carvings of Buddhist figures, which dated from the 10th to 14th centuries. With a history of about 1,700 years, Lingyin Temple, the first magnificent temple in Hangzhou, was built in 326 AD in the Eastern Jin Dynasty (317 - 420 AD). Located in a gorge between two huge mountains, Peak Flown From Afar and North Peak, this hillside temple is enveloped by dense trees, thick mist, and chirm of birds. As a well-known Buddhist temple, it enshrines many Buddhist relics, such as Diamond Sutra and gilded Buddha statues as well as imperial steles. There is a solemn and grand 24.8-meter (81.4-feet) high statue of Sakyamuni sitting on a lotus-seat in the Mahavira Hall.
After visiting the Lingyin temple, walk from the back door of the temple to the Amanfayun Village: The picturesque Aman Fayun Village is located in the Fayun Nong area, surrounded by natural forest and scenery, a short drive west of Hangzhou. Nearby attractions include the village of Tianzhu, the Lingyin Temple, Flower Pond, West Lake, Hangzhou History Museum, and the Yongfu Temple. Amanfayun is located in a remote and tranquil forest., immerse yourself in an atmosphere of a traditional Chinese village; a true journey through time. Encountering Amanfayun for the first time is like stepping into a Zhang Yimou film (he of Raise the Red Lantern and the Beijing Olympics opening and closing ceremonies fame); your every glance is greeted with a kind of mise en scene; a bright-yellow parasol against the muted stone buildings, a glimpse into an ancient courtyard to someone sweeping away the fallen autumn leaves, a carved inscription in stone framed by lush wet vines. You will feel becoming gently untethered from the concerns of the day.
After walking across the Aman Fayun Village, drive to a village in the mountain side, our guide will pick a nice place for you for lunch!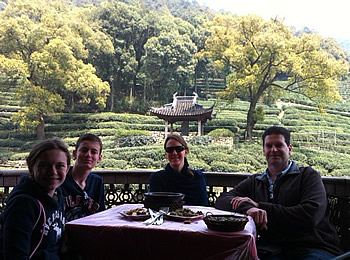 Lunch at the local Tea Farmer's House to try the local delicacies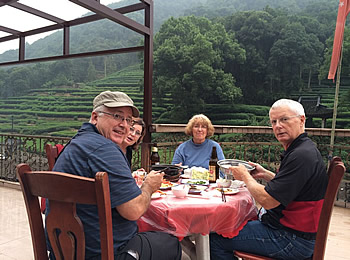 Lunch at the local Tea Farmer's House to try the local delicacies
Have your Lunch at the restaurant popular with the local people to stay away from the tourists' meals.( In china, do not go to the tourists's restaurants when you are on a tour. You shold go to the right place to have the meals, then you are in real china ). We give you the meal options as below:
1) Lunch at Local Tea Farmer's Tea House to know the real life of the local people: And we also can organize tea farmers teach you how to prepare, cook local delicaies if you want to. You can learn how to cook: Beger's Chicken, Westlake carp in vinegar source (Do not be scared, no bones!!! Aha), Lotus root, bamboo shoot...and other many tasty vegetables )
2) At the local restaurants which are popular with local people, such as Grandma's Kitchen, Green Tea Restaurants...And also fancy ones as well, 28 Hubin Road(Top 50 Best in Asia, Jinsha Restaurant in Four Seasons Hotel. We are the local, we are the sources. We know many excellent restaurants even not listed on Lonely Planet and some other travel guides.

After lunch, drive to Meijiawu Tea Plantation & Village. Meijiawu Tea Village is situated on the west side of West Lake. Once, it was just a poor village with a history of over six-hundred-years, until the local farmers started to plant tea. It has now become one of the four famous growing areas for Longjing tea (Dragon Well tea) and a featured tea farming village with rich tea culture and leisurely tourism. The tea culture village features 160 tea houses, in which travelers can learn about the history and culture of Meijiawu Tea Village and appreciate the whole process of the Chinese Tea Ceremony. This picturesque village will enable you to experience the pleasure of a perfect cup of tea, watch several tea ceremonies, and most interestingly select tea under professional supervision.

The last stop is The Song Dynasty Imperial Street: Has been renamed Zhongshanlu Beiduan, but still leads to the Palace of the Northern Song dynasty (960-1127AD). The road that stretches 400 meters (1,310ft) is lined with snack bars that offer local delicacies and shops that sell antiques, embroidered items and silks among others.
After the tour, our tour guide and driver will drive you back to the Hangzhou East Train Station (Hangzhou Dong)or the hangzhou train station(Hangzhou Chengzhan) and your tour ends.
This Hangzhou Private Tour has been popular with our many clients: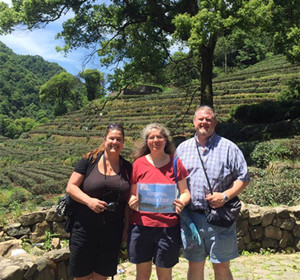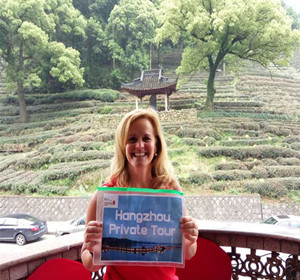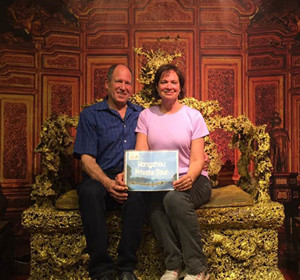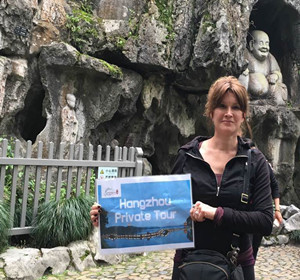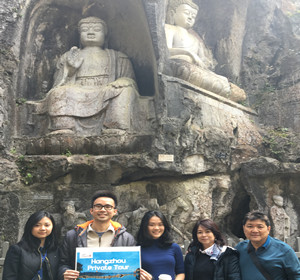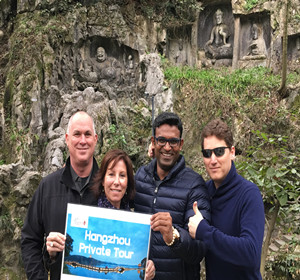 Recommded shanghai to hangzhou train schedule for this hangzhou tour:

Shanghai to Hangzhou
Option1: G7357 Shanghai Station to Hangzhou Station: Depart at 08:05AM and arrive at 09:44AM.
Option 2: The above train will pass the Shanghai Hongqiao station as well, the departure time is: 08:30AM and arrive at 09:50AM at Hangzhou Station.
Please choose one of the above options according to your hotel location.
Hangzhou to Shanghai
G7312 Depart at 18:00 from Hangzhou Station and arrive at Shanghai Hongqiao Station at 19:05.
For more informations about booking train tickets between Shanghai and Hangzhou, please refer to the following link:
Price Per Person in US Dollars