Day 1 Huangshan Arrival
Place&Transport: Arrive in Huangshan, the arrival ticket not included
Today's Activities: Transfer to your hotel
Accommondation: Three stars, Four stars or Five stars hotel (Can be customized) in Huangshan (Tunxi)
Meal: No Meal
Upon your arrival at Huangshan, your personal guide will greet you at the airport(or train station) holding the board with "Huangshan Private Tour" on it.
Your private driver will be happy to help you put away your luggage. What you need to do is sitting back and relaxing in the car. The rest of the day is on your own to relax, if you need any help, you can contact the guide at any time.
Day 2 Mt.Huangshan
Place&Transport: Huangshan (Tunxi)
Today's Activities: Mt.Huangshan, Back to Tunxi
Accommondation: Three stars, Four stars or Five stars hotel (Can be customized) in Huangshan (Tunxi)
Meal: B,L
Today, your guide will take you to the most famous scenic spot in Huangshan-Huangshan scenic area. The general itinerary today as below: Drive to Huangshan Scenic Spot ? Take the cable car to the top of the mountain from Yungu Cable Station ? Beginning-to-believe Peak ? Brush Pen Peak ? Xihai Grand Canyon ? Cloud-dispelling Pavilion? Down to the mountain ? Back to Tunxi.
After breakfast, you will be driven to Mt.Huangshan (1 hour). Upon your arrival, you will take the cable car to the top of the mountain at Yungu cable station. When you get to the top of the mountain, you will see the first peak - Beginning-to-believe Peak. Beginning-to-believe Peak is 1683 meters above sea level. It's said that Huang Xiyuan, a writer in Ming Dynasty, traveled to this peak from Yungu temple. He deeply realized the wonder of this peak and named it "Beginning-to-believe". This is the source of its name. Beginning-to-believe Peak is one of the best peaks for viewing pine trees on Huangshan Mountain.
After a short stay, walk about 1 kilometer to Brush Pen Peak,Brush Pen Peak is 1650 meters above sea level. Because one of the peaks is protruding and the top is bifurcated, it looks like a penholder, so it is called "Brush Pen Peak". This is its most poetic expression.
After lunch, pay a visit to the Xihai Grand Canyon, because of the high altitude, when you stand on the canyon, the clouds flow like a stream from the peak under your feet, so it is also called "White Cloud Canyon". The total length of Xihai Grand Canyon is 15km. Here you can take the photo according to your own preference and within the time allowed, and feel the most magnificent scenery of Mt.Huangshan. If the weather is good enough, you will have a chance to enjoy the sunset at the Cloud-dispelling Pavilion.
After the visit, take a cable car down to the mountain from the same way. Then, drive back to your hotel in Huangshan (Tunxi).
Day 3 Bike tour around Hongcun Village
Place&Transport: Huangshan (Tunxi)
Today's Activities: Biking tour (Hongcun Village, Tachuan, Xieli Village, Mukeng Bamboo Forest)
Accommondation: Three stars, Four stars or Five stars hotel (Can be customized) in Hongcun
Meal: B,L
Check out from your hotel, drive you to the Yixian county where Hongcun Village located. Then, start your Bike tour.
Hongcun was founded in the Song Dynasty (960-1276). It is one of the first 12 famous historical and cultural villages in China. Hongcun was listed in the world cultural heritage list by UNESCO on November 30, 2000. Hongcun is known as "the village in the painting", a large number of art lovers come here to draw every year. Hongcun Village' s layout was designed very well, acting up to both China's Geomantic Omen and actual natural environment. The whole village is well preserved with more than 140 Huizhou style buildings in Ming and Qing Dynasties. The architecture, culture, history and food here attract a large number of tourists. Famous Oscar-winner film "Crouching Tiger, Hidden Dragon" were filmed in Hongcun.
After lunch, takes you to rent a bike, the biking tour starts from Hongcun village, goes through Tachuan village, Xieli Vilalge and finally reaches Mukeng Bamboo Forest, about 2 hours.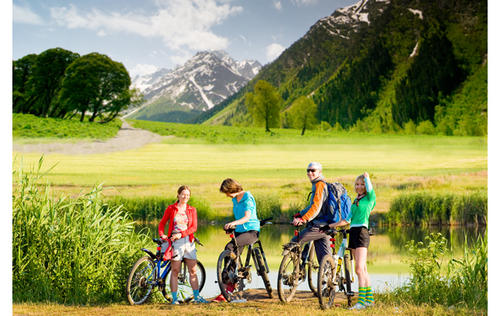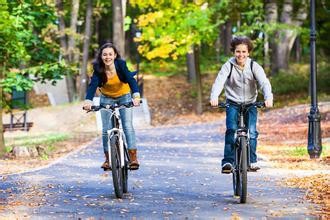 Tachuan village is about 2 kilometers from Hongcun village, takes about 15 minutes to get there. Along the way, you will experience the picturesque Chinese countryside in a very relaxing way. After the March every year, rape flowers open all over the fields, let you feel like being in a sea of flowers. You can stop at any time on the way to take pictures.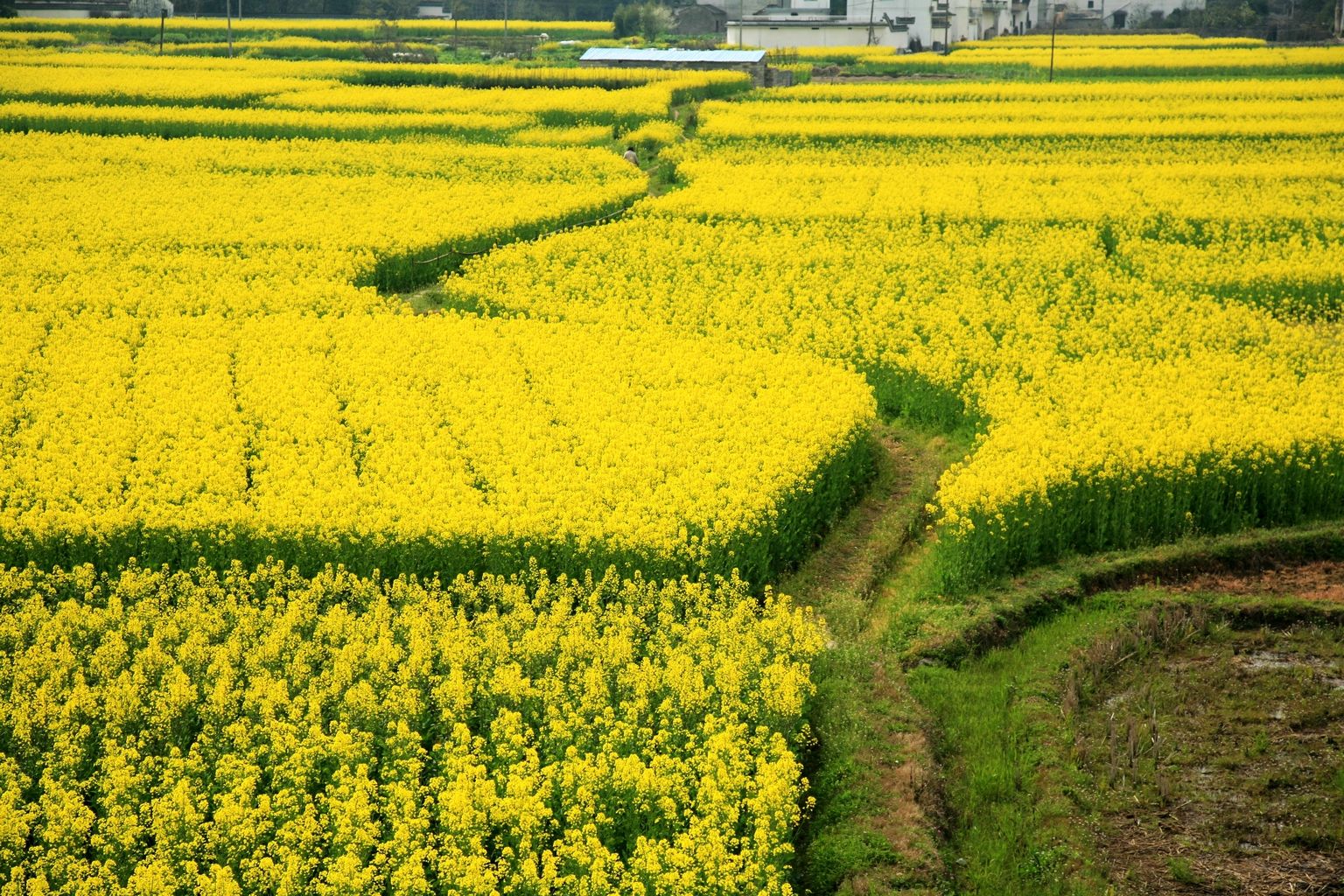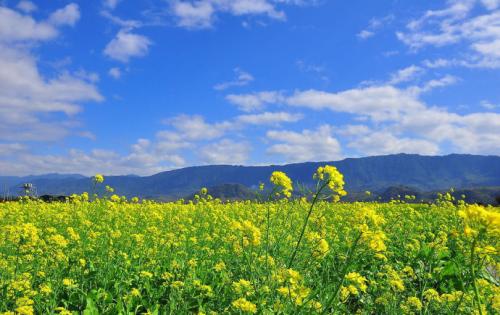 Tachuan village is a small village near hongcun, located at the foot of the Tachuan mountain, after a simple stop, ride for 20 minutes to the Xieli Village. Xieli Village is an unknown village, quiet, peaceful is everyone's first impression. Here you can visit the nearby lake-Qishu Lake.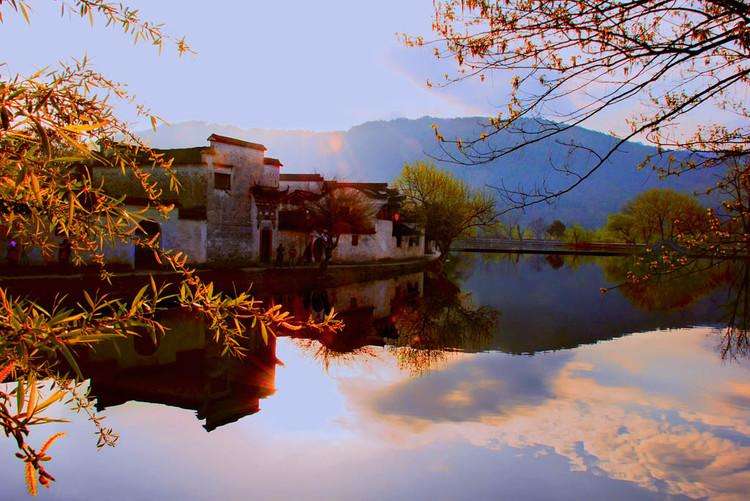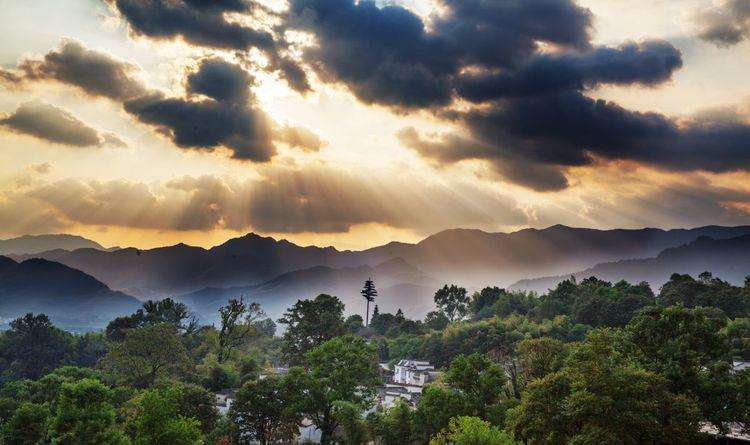 The last part of the ride is to the famous Mukeng bamboo Forest, as its name indicates, the thick bamboo forest is the major scenic attraction of this place. It was shoot in the Oscar dark horse - Crouching Tiger, Hidden Dragon. Such a great place for you to leisure and for enjoying the fresh air.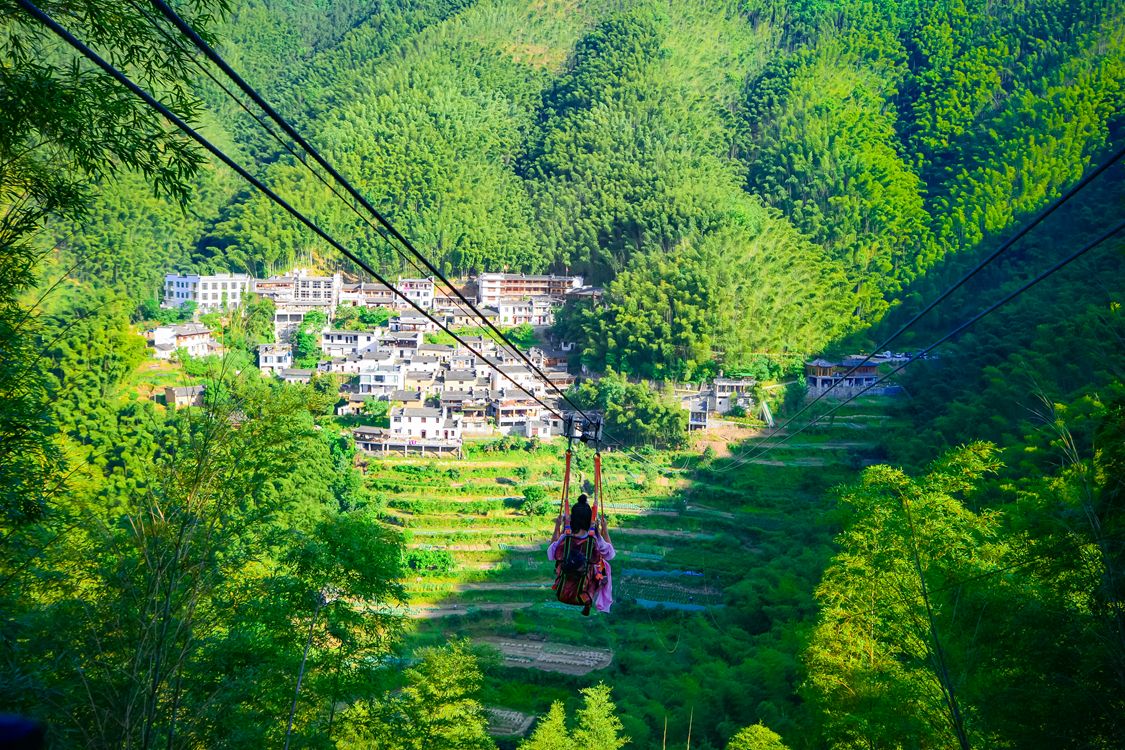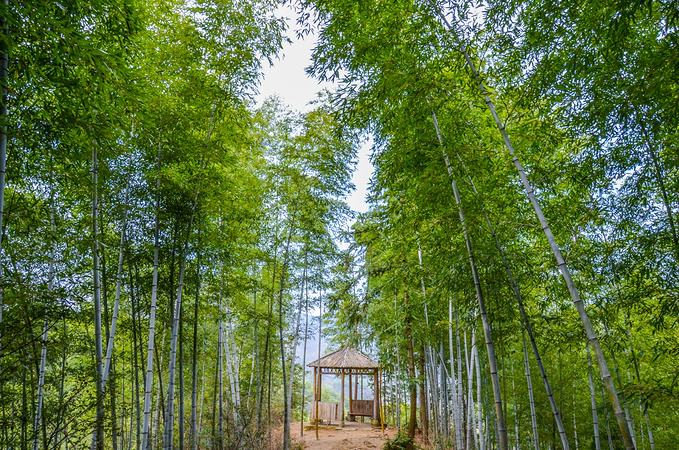 After the sightseeing, turn back in the same way. Stay overnight in Hongcun.
Day 4 Bike tour in Nanping
Place&Transport: Hongcun Village
Today's Activities: Bike tour in Nanping, Huangshan Departure
Accommondation: N/A
Meal: B,L
Check out from your hotel, continue to do a bike trip around the Nanping Village. Nanping Village has almost a thousand-year history. It owns large-scale Hui-style ancient houses from the Ming (1368-1644) and Qing (1644-1911) dynasties and also has some Sino-foreign architecture as well. The Following attractions you will visit as blew: Hui-style ancient houses, Ancestral halls, Sino-foreign architectural structures, Lanes, Wells and Ancient woods.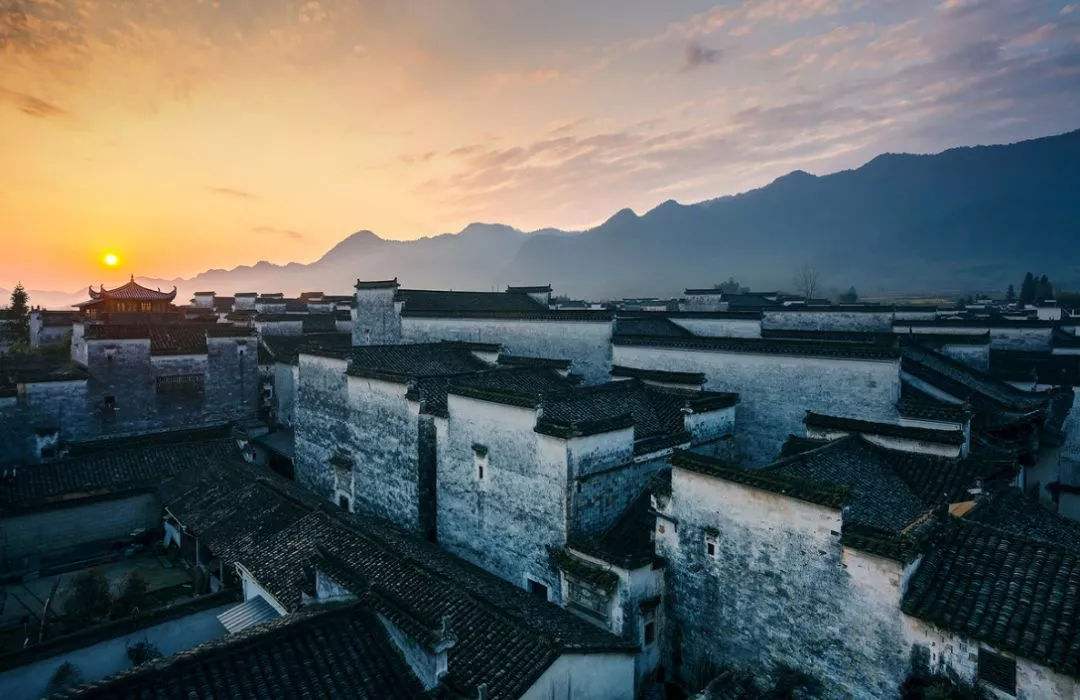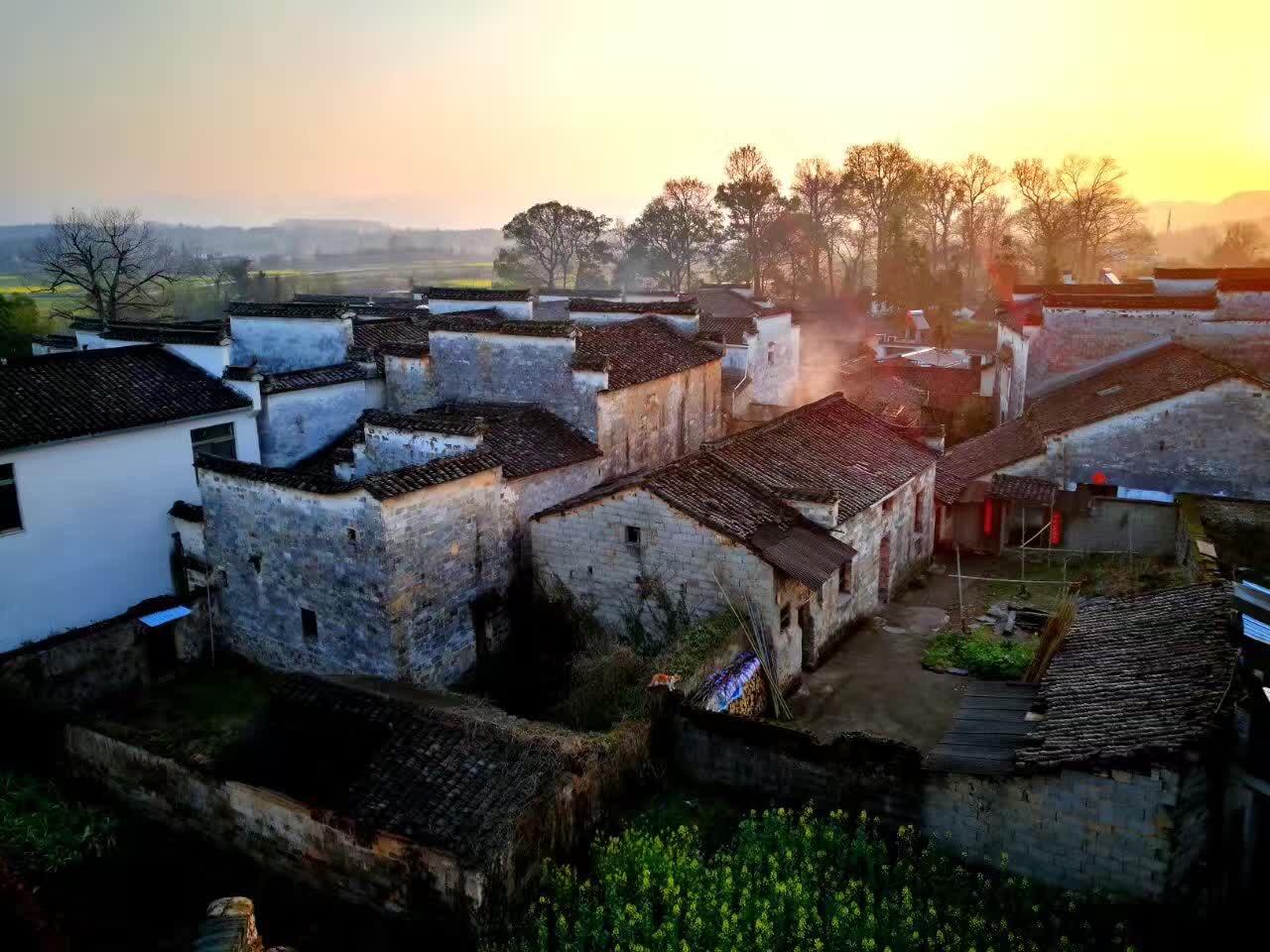 Enjoy you lunch at the local restaurant. Then drive you to Huangshan train station, airport. Our service ends.
How Our Teams Serve you at China Private Tour
1-on-1 Travel Consultant
Our travel consultants have been working in local tourism for years, they are professional, experienced and responsible sharing our wealth of knowledge to plan your trip. They will formulate customized tour plan based on your travel interests, time, and budget as well as providing professional suggestions. Beside, they will keep in contact with you during your entire tour in China, continually checking if everything is going well as planned.
Excellent Local Guides
All of our tour guides are certificated and experienced. They are local experts with detailed knowledge about attractions, history, culture but also prepared to talk frankly about whatever topic interests you. They know the best places to visit, can give you advice on restaurants that serve great local food, the best places to shop, or theaters for the best shows in town. They'll show you more about the history, culture, customs and authentic local life.
Private Car and Driver
We ensure that all of the vehicles that we use are air-conditioned, non-smoking, clean and well-maintained.(Not over 4 years). Our drivers are are local, polite, friendly and helpful with over 10-year drive experience. All kinds of vehicle are offered, and yours depends on the size of your group. Usually, we offer sedan cars, SUVs, business vans (MPV) and different types of buses, all with extra space for your luggage.
Meals & Dining
If the meals are included in the itinerary. We will take you to the best local restaurants and help you order dishes according to your preference on spot to guarantee that the food is freash not pre-cooked. Some meals excluded in your itinerary as you like, your private guide will be still delighted to give you some suggestions and take you to the local featured restaurants every week based on the online reviews of customers. We have a large selection of different restaurants which cater to the specifications of our customers, and are available to provide various options, such as vegetarian, Muslim, Chinese, Western, Jewish, and Indian restaurants.
Price Per Person in US Dollars