Hangzhou Tour Guide Service
Place&Transport: Hangzhou Tour Guide Service
Today's Activities: Hangzhou Tour Guide Service
Accommondation: N/A
Meal: N/A
Are you looking for an experienced, knowledgeable and helpful Hangzhou tour guide when you plan a travel to visit the heavenly city Hangzhou? Chinahangzhoutour will be your reliable travel agency to offer the high quality hangzhou tour guide service based on your requirements. All of our hangzhou tour guides are university graduates, professional licensed tour guides. What's more, our Hangzhou tour guides have received very good professional training in hospitality industry. They all love their work and are ready to render their good services to you. If you have any special request for the Hangzhou tour guide service, please feel free to contact us at: [email protected]

Our Most Popular Hangzhou Tour Guides: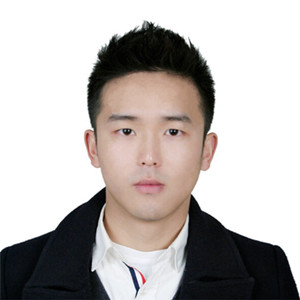 General Manager of China Private Tours
"Hi. My name is Sam. I am the General Manager of China Private Tours. In the past six years I led Group Bus trips to Shanghai, Beijing, Xian, Guilin, Hangzhou, and some other top attractive cities in China. After 6 years work on Group Bus tour, some fresh ideas about travelling in China came to my mind sometimes. It's time to do something to change the way of travelling in China. Finally, I made up my mind and set up my own way of travel ling in China--- China private tours series:

www.chinahangzhoutour.com/ --- Hangzhou Private Tour
www.tripstoshanghai.com --- Shanghai Private Tour
www.suzhouprivatetour.com --- Suzhou Private Tour
www.xianprivatetour.com --- Xi'an Private Tour
www.chinabeijingprivatetour.com --- Beijing Private Tour
www.chengduprivatetour.com --- Chengdu Private Tour
I am a very open-mined person and easy going. Almost every year I would like to travel abroad or within China several times, I think the best way to learn about the culture is through travelling which I can never learn through the textbook. I am also good at singing and I would love to sing for my guests.

I always treat every guest as my friend and enable them to learn more about Hangzhou and China is my responsibility. As a l licensed national English speaking tour guide, I have been engaged in the tourism industry for over 9 years and made friends with almost every customer I ever led. They tag me as " culture ambassador". " gourmet master", "walking map"! Personally, I love traveling, and once I find something new and authentic, I would be happy to share with my guests.

I know and love my hometown - Hangzhou this beautiful city very well. I speak fluent English. And I'm a humorous man with passion on this lovely job. Hope meet you in Hangzhou and give you a wonderful hangzhou trip!" More details

Hangzhou Tour Guide - Bonnie
Hello. This is Bonnie. I am an honest, reliable and friendly tour guide with over 4 years of experience and be a professional translator and interpreter in hangzhou since the year 2013. I'm a girl who have good communication skills and a positive attitude, would like to help make your Hangzhou trip much easier and more efficient. Either you interest in visiting the natural heritage or seeing the local market, strolling in the ancient landscape and feeling with the modern design, chatting with local person at café or joining a thrilling adventure, I am your best choice. I will take great pride in ensuring my clients get top standard service every time.

I'm specialized and focused on suggesting and showing off-the-beaten-road attractions based on your personal interest. The hidden gems of Hangzhou are there for you to uncover. More details

Last but not least, i'm also adept at bringing you in-depth perspectives by organizing featured activities and events, which involve you being in close touch with local life & traditional customs. I like my job very much. It gives me the best chance to meet people from all over the world.

Hangzhou Tour Guide - Sharon
Hello, my friends. I am a passionate tour guide in Hangzhou. As a native, I am very honored to become a professional tour guide here in Hangzhou to show the visitors from all around the world. I work for Chinahangzhoutour over 4 years and I love my job very much because I can share all the interesting things in Hangzhou with the visitors from around the world. I can also be your personal business agent, local interpreter or shopping assistant who can manage your trip efficiently. I am a girl who is full of passion, taking care everyone around me and deal with every steps of work seriously and responsible.
My personality: I am sweet, kind, honest, reliable, smart and also with a great sense of humor.
My Capabilities: Bachelor degree in English, speak fluent English and great communication skills. As a National licensed tour guide, I have given lots of the tours to eastern China (Shanghai , Hangzhou , Suzhou , Huangshan, ancient water towns Tongli , zhouzhuang , xitang) and Beijing etc , quite familiar with the tour sites in these cities and I am able to show you the best parts of the cities, its culture, history and even the sound that our cities have to offer. As a business interpreter I have been participating in many different business meetings in the past 8 years and have been conducted many successful cases for my clients. More details


Hangzhou Tour Guide - David
"Hi there, Welcome to Hangzhou, China!

I am a professional and private English tour guide and business interpreter in Hangzhou, I started to work as a private tour guide & interpreter since beginning of 2015 and in the past several years I have been guiding individual or group travelers from all over the world and received many positive feedbacks from my customers and they are all happy & satisfied with my services. I'm simply the right guy to be with in your Hangzhou tour. Knowing the city from various sides, I am committed to making tour experience exceed your expectation.
Aside from regular tour that covers all the popular tourist's spots, I am specially focused on bringing you off-the-beaten-road perspectives by organizing featured activities, which involve you in a close touch with local residents. Programs include practising Taichi, learning cooking, learning calligraphy, watching attired opera, viewing tea ceremony, watching acrobatics, with more to come...just let me be at your service ! "


Hangzhou Tour Guide - Lily
"Some people said that: You don't need a Guide in Hangzhou! Yes, I agree that you don't need a Guide to bring you from one Hangzhou attraction to another in Hangzhou! BUT, if you want to know :
1. What to see or do besides shopping?
2. Why there is a long queue and what are people queuing for?
3. Why are people taking photo of this particular house/place?
4. What is that black colour thing that so many people are eating?
5. Why is that old lady mouth so red?
If you really want to explore and experience the 'TRUE' Hangzhou, what you need is not just any guide, but an 'INSIDER' like me! Do drop us a line and I will assure you an unforgettable trip ahead in Hangzhou! I am a jovial, active, creative, sincere and honest Hangzhou tour guide. My heart is always young and I love to meet people! I love what I'm doing and can't wait to show the world how fun, crazy, colorful and uniquely Hangzhou can be!"

Hangzhou Tour Guide - Lynda
"Hey! This is Lynda! A professional, pretty, funny and humou tour guide in Hangzhou! I am full with passion all the time!! I graduated in a language school in Hangzhou which is famous for Westlake! I am majoring in English and Japanese. I have been working as a guide for 2 years with China guide certification. I will offer you ultimate experience of Hangzhou, whether business or leisure, offer you the VIP customized services! I could show you around in popular destinations in south of China like Shanghai, Suzhou, Hangzhou and some water-towns, tailor-made itineraries according to your interests and requirements, with unique experiences in Hangzhou.
I was the assigned Interpreter for American Top Architecture Company-EDG Company, which is specialized in master planning, project and design management and so on, involved in Billions project interpretation and summit or meetings.
I have guided thousands of customers from America, Europe, Latin America, Australia, Asia, Arab, individual and group tours coming to Hangzhou.
I could be your nice travel guide, conference interpreter, sourcing assistant, and also business consultant, offering you splendid experiences beyond the usual tourist attractions, not only in Hangzhou, but all over China!


Hangzhou Tour Guide - Michael
"My name is Michael. I am a licensed professional tour guide in Hangzhou, conducting tours for many nationalities to China since 2010. I am an honest, patient, down-to-earth and very responsible person. From almost 900 groups I had taken, I had not only won a lot of their compliment but also established long-term friendship with former tourists by my sincere service and hard-working job.

I enjoy making friends with all over the world people. Showing the best part in and surrounding Hangzhou area. Explain history and culture about Hangzhou even China. I have a warm personality, a great sense of humor.

Hangzhou is my second hometown and I've lived here since 2005, and witnessed all the changes that have taken place here. Actually, I was born in Suzhou, the garden city not far away from Hangzhou. So definitely I can lead tours to the neighboring cities and water villages including Shanghai, Suzhou. Wuzhen, and so on.
Our Service Price List as below:

Hangzhou Tour Guide Service Fee


Unit:RMB/Group
Service Time: 8 Hours/Day
1-2 Travelers
3-5 Travelers
6-9 Travelers
Above 10 Travelers
Hangzhou English Speaking Guide
600

650
700
800

Hangzhou French Speaking Guide
800

850
900
1000
Hangzhou German Speaking Guide
800
850
900
1000
Hangzhou Spanish Speaking Guide
800
850
900
1000
Hangzhou Chinese Speaking Guide
600

600
600

600
How Our Teams Serve you at China Private Tour
1-on-1 Travel Consultant
Our travel consultants have been working in local tourism for years, they are professional, experienced and responsible sharing our wealth of knowledge to plan your trip. They will formulate customized tour plan based on your travel interests, time, and budget as well as providing professional suggestions. Beside, they will keep in contact with you during your entire tour in China, continually checking if everything is going well as planned.
Excellent Local Guides
All of our tour guides are certificated and experienced. They are local experts with detailed knowledge about attractions, history, culture but also prepared to talk frankly about whatever topic interests you. They know the best places to visit, can give you advice on restaurants that serve great local food, the best places to shop, or theaters for the best shows in town. They'll show you more about the history, culture, customs and authentic local life.
Private Car and Driver
We ensure that all of the vehicles that we use are air-conditioned, non-smoking, clean and well-maintained.(Not over 4 years). Our drivers are are local, polite, friendly and helpful with over 10-year drive experience. All kinds of vehicle are offered, and yours depends on the size of your group. Usually, we offer sedan cars, SUVs, business vans (MPV) and different types of buses, all with extra space for your luggage.
Meals & Dining
If the meals are included in the itinerary. We will take you to the best local restaurants and help you order dishes according to your preference on spot to guarantee that the food is freash not pre-cooked. Some meals excluded in your itinerary as you like, your private guide will be still delighted to give you some suggestions and take you to the local featured restaurants every week based on the online reviews of customers. We have a large selection of different restaurants which cater to the specifications of our customers, and are available to provide various options, such as vegetarian, Muslim, Chinese, Western, Jewish, and Indian restaurants.