Tour Itinerary
Place&Transport: Wuzhen Day Tour from Hangzhou
Today's Activities: Wuzhen Water Town
Accommondation: N/A
Meal: N/A
Pickup from your Hangzhou hotel or the Hangzhou Train Station by our hangzhou local tour guide and driver. It takes around 1 hour drive from Hangzhou to Wuzhen for one way.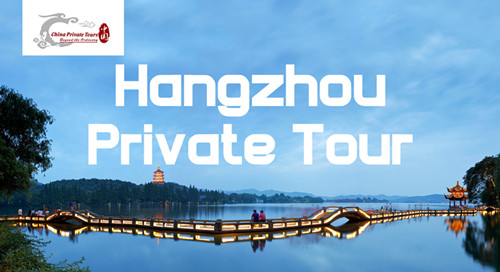 Our Pick Up Sign" Hangzhou Private Tour"
After arriving in Wuzhen, the first stop is The Ancient Bed Museum which is Chinese first themed museum collecting and exhibiting the ancient beds of Jiangnan regions.There are dozens of different beds of Ming and Qing Dynasties as well as the traditional beds in modern times. See the luxurious carvings and elaborate designs on these antique beds and listen as your expert guide shares stories reflecting this unique cultural account of ancient Chinese civilization.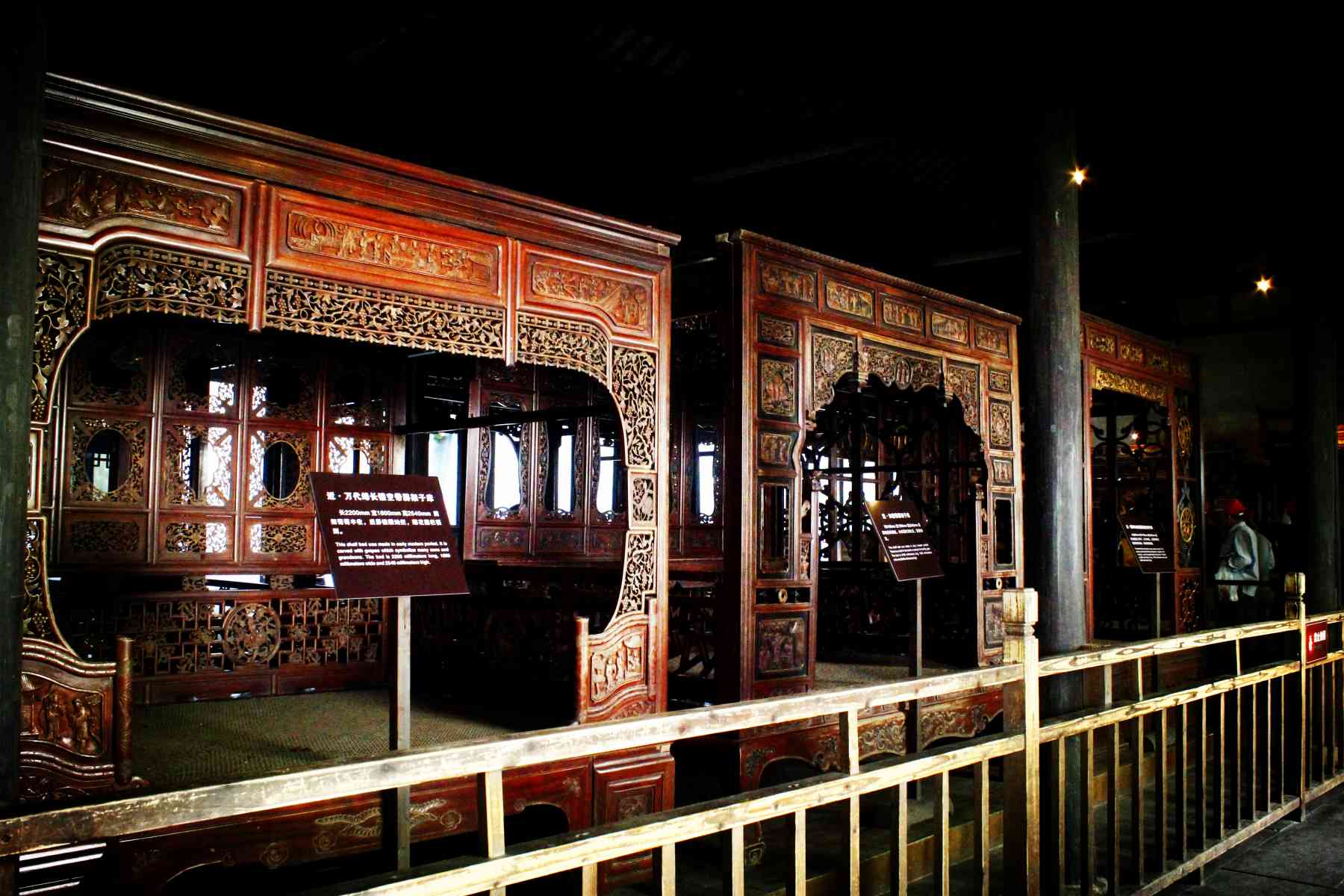 Later on visit the The Folk Custom Museum displays scenes from local ceremonies, including weddings, birthday parties and funerals. The main exhibits in the costume hall of the museum are exquisite ceremonial dresses, which vividly reflect the colorful local culture.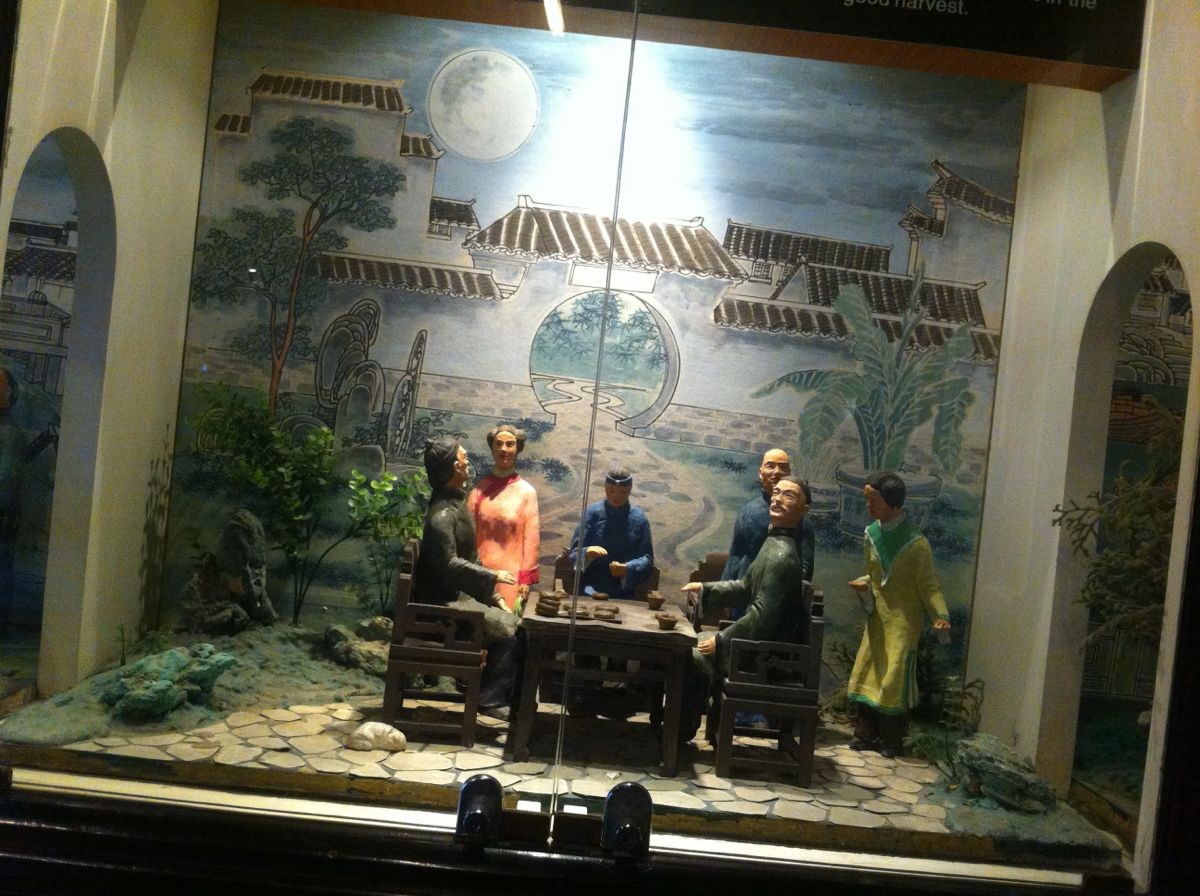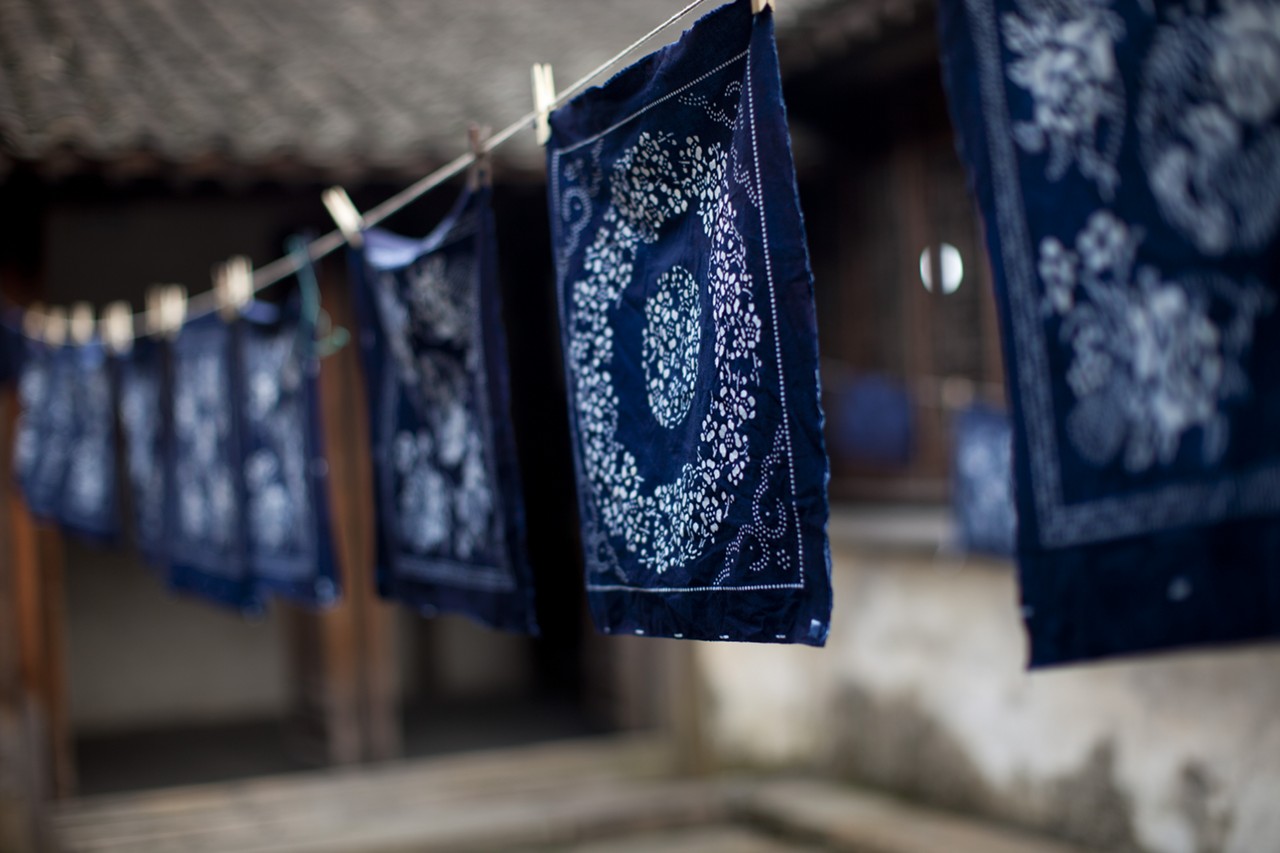 Continue the visit to the Sanbai Wine Workshop, the only remaining winery in Wuzhen, built during the Song Dynasty. Brewing liquor was a huge industry in Wuzhen during the Ming Dynasty. There were over 20 distilleries in operation at the time. Witness how wine is made using traditional techniques.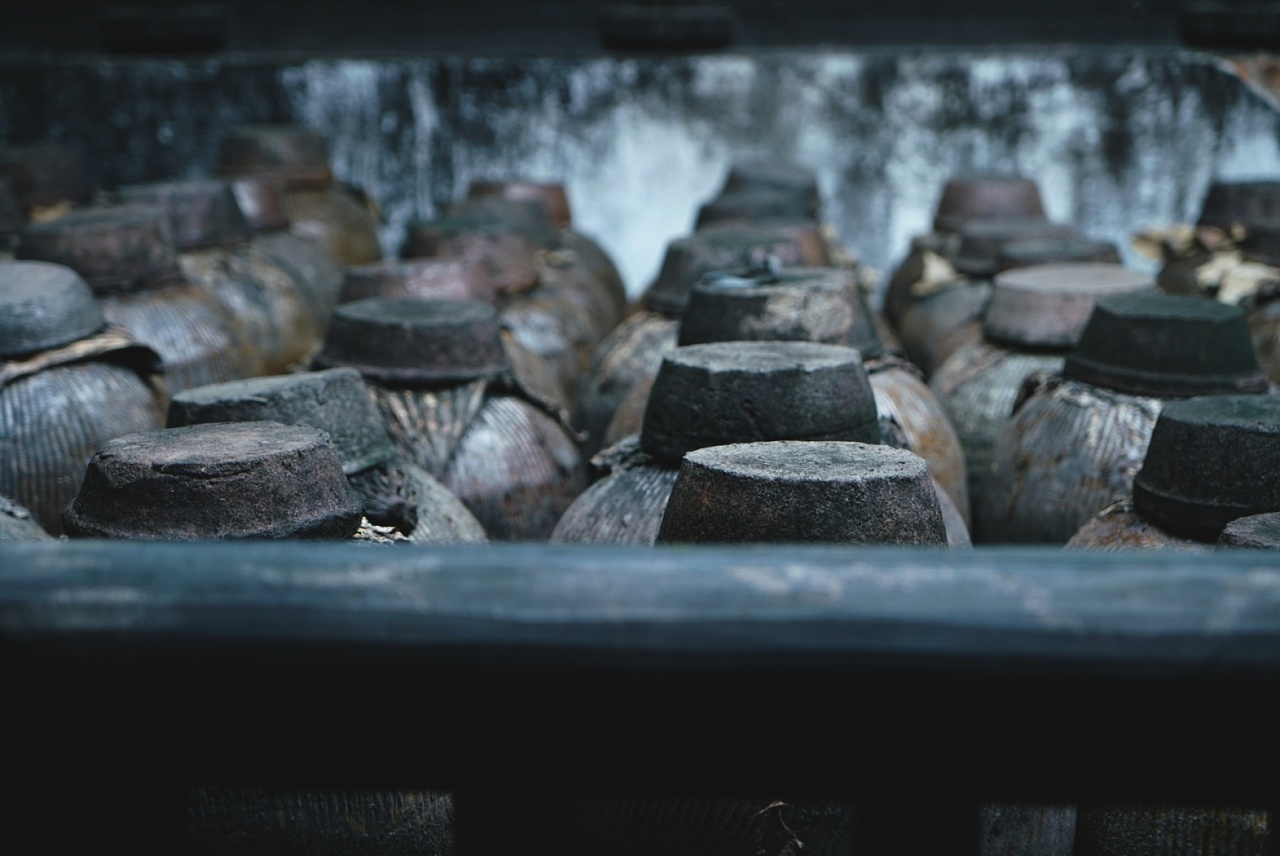 Afterwards visit the Hongyuan Thai dye house to see the time-honored art of making indigo-dyed printed calico. Wuzhen is one of the principal sources of this flower-printed blue cloth. Elderly women still carry on the folk tradition of carefully weaving this textile. Watch the painstaking method of creating it and marvel at the final product of striking embossed blue cloth.
After a local Chinese style lunch, engage yourself in a unique display of Chinese performing arts - the shadow play show. This is an exceptional storytelling experience as the characters are handmade leather puppets behind a screen with a cast light upon them forming silhouettes. Accompanied by Chinese traditional instruments, such as the erhu and the flute, shadow play is a universally renowned Chinese cultural spectacle.
Finally no visit to a water town will be complete without taking a boat ride (optional) down the river. Board a rowboat and relax as you enjoy the sights of the old town and see people going about their daily lives. Float over the calm water and pass under picturesque stone bridges.
After your boat ride take a walk around the town and then we will drive you back to your hotel in Hangzhou.
How Our Teams Serve you at China Private Tour
1-on-1 Travel Consultant
Our travel consultants have been working in local tourism for years, they are professional, experienced and responsible sharing our wealth of knowledge to plan your trip. They will formulate customized tour plan based on your travel interests, time, and budget as well as providing professional suggestions. Beside, they will keep in contact with you during your entire tour in China, continually checking if everything is going well as planned.
Excellent Local Guides
All of our tour guides are certificated and experienced. They are local experts with detailed knowledge about attractions, history, culture but also prepared to talk frankly about whatever topic interests you. They know the best places to visit, can give you advice on restaurants that serve great local food, the best places to shop, or theaters for the best shows in town. They'll show you more about the history, culture, customs and authentic local life.
Private Car and Driver
We ensure that all of the vehicles that we use are air-conditioned, non-smoking, clean and well-maintained.(Not over 4 years). Our drivers are are local, polite, friendly and helpful with over 10-year drive experience. All kinds of vehicle are offered, and yours depends on the size of your group. Usually, we offer sedan cars, SUVs, business vans (MPV) and different types of buses, all with extra space for your luggage.
Meals & Dining
If the meals are included in the itinerary. We will take you to the best local restaurants and help you order dishes according to your preference on spot to guarantee that the food is freash not pre-cooked. Some meals excluded in your itinerary as you like, your private guide will be still delighted to give you some suggestions and take you to the local featured restaurants every week based on the online reviews of customers. We have a large selection of different restaurants which cater to the specifications of our customers, and are available to provide various options, such as vegetarian, Muslim, Chinese, Western, Jewish, and Indian restaurants.
Price Per Person in US Dollars