Hangzhou is located in northern Zhejiang province, eastern China, at the southern end of the Grand Canal of China, on the plain of the mid-lower reaches of the Yangtze River (Cháng Jiang). The prefecture-level region of Hangzhou extends west to the border with the hilly-country Anhui Province, and east to the flat-land near Hangzhou Bay. The city center is built around the eastern and northern sides of the West Lake, just north of the Qiantang River.
Hangzhou's climate is Humid Subtropical (Koppen Cfa) with four distinctive seasons, characterised by long, very hot, humid summers and short, chilly, cloudy and dry winters (with occasional snow). The average annual temperature is 16.5 °C (61.7°F), ranging from 4.3 °C (39.7°F) in January to 28.4 °C (83.1°F) in July. The city receives an average annual rainfall of 1,450 millimetres (57.1 in) and is affected by the Plum Rains of the Asian Monsoon in June. In late summer (August to September), Hangzhou, along with other cities in Zhejiang province, suffer typhoon storms, but typhoons seldom strike it directly. Generally they make land along the southern coast of Zhejiang, and affect Hangzhou with strong winds and stormy rains.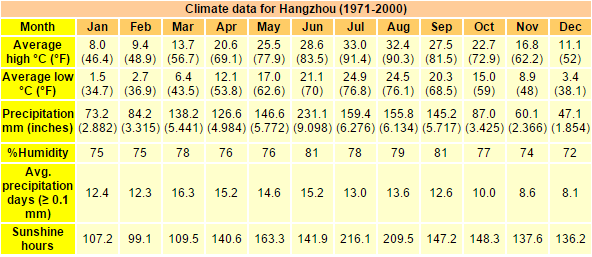 Hangzhou Weather
Hangzhou In Spring
Hangzhou in spring offers its residents and visitors the best time to appreciate the reputed 'misty March scenery of Jiangnan' and even a stroll in the lush greenery of the city can, at this time of year, trigger the fondest of memories. So meandering along Longjing Tea Plantation together with enjoying the flowers in Prince Bay Park should be at the top of your sight-seeing list during one of Hangzhou's most colorful and blossoming seasons.
Sipping a cup of Longjing Tea
Enjoying a cup of tea in Hangzhou's tea village is a tasteful experience and your stay in Hangzhou can be further enriched by the intriguing and mouthwatering dishes at restaurants like Yin Ma Ju and Yi Jiang Chun Shui. You can also sample Tian Xia Liang Cang at Qipanshan for a taste of Hangzhou's farmhouse restaurants and their unique culinary features.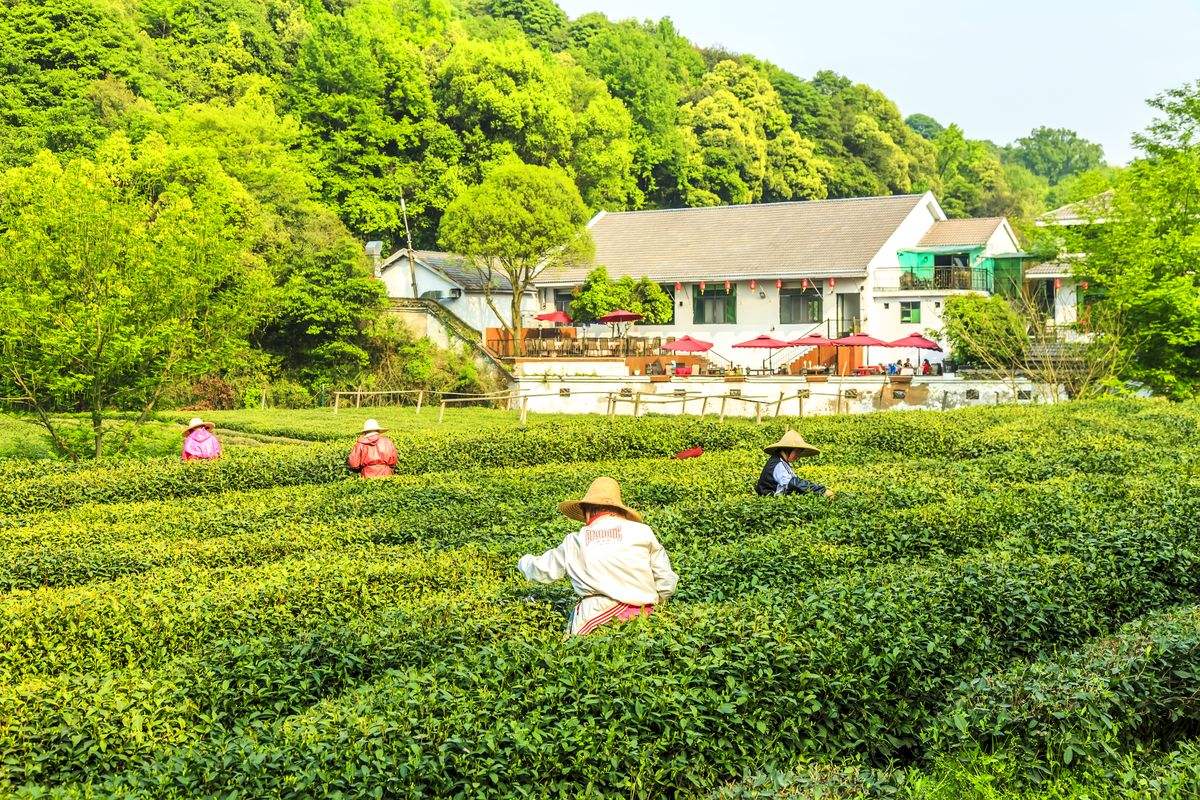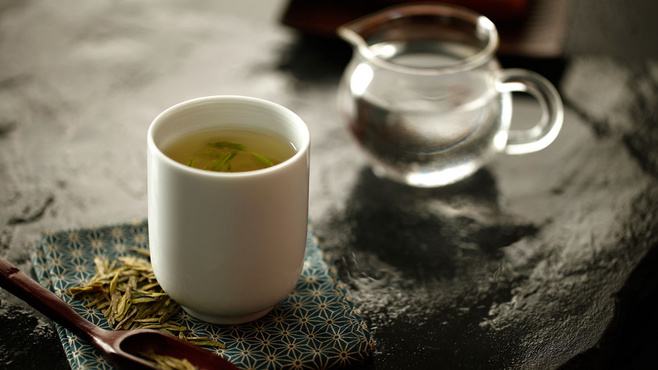 Hangzhou In Summer
Summer in Hangzhou can get really hot, but that doesn't necessarily mean one must be confined to the indoors to beat the heat. Even during the warmest months, there are places that stay true to the nickname of 'nature's air-conditioner', with fresh air and exquisite scenery. Here we list some of our recommendations for the weary summer adventurer.
Breeze-ruffled Lotus at Quyuan Garden (????)
Summertime finds the typical Hangzhounese indulging in a particular tradition- viewing lotus flowers at Quyuan Garden and this year is no exception. While most foreigners are familiar with scenes of pink lotus flowers swaying amongst green lotus leaves in the breeze, not many are aware of the 'Dense Forest at Lakeside (????)'. Seen from afar, it may not immediately strike one as an ideal attraction, but indeed serves as a huge sun umbrella providing much welcome shade for those coming to view Breeze-ruffled Lotus at Quyuan Garden on burning hot summer days.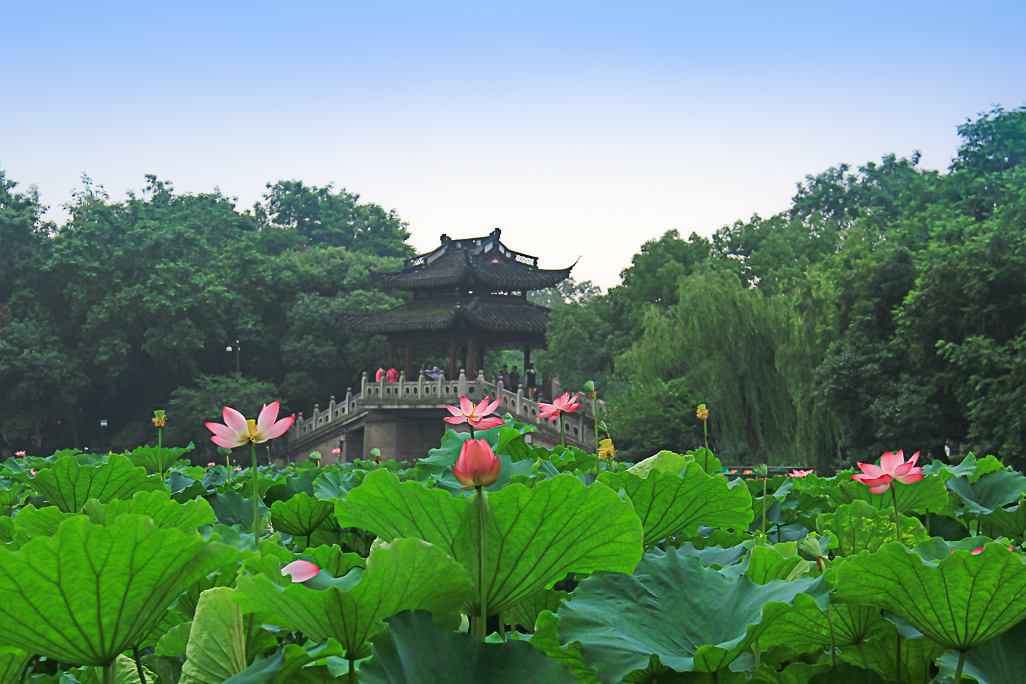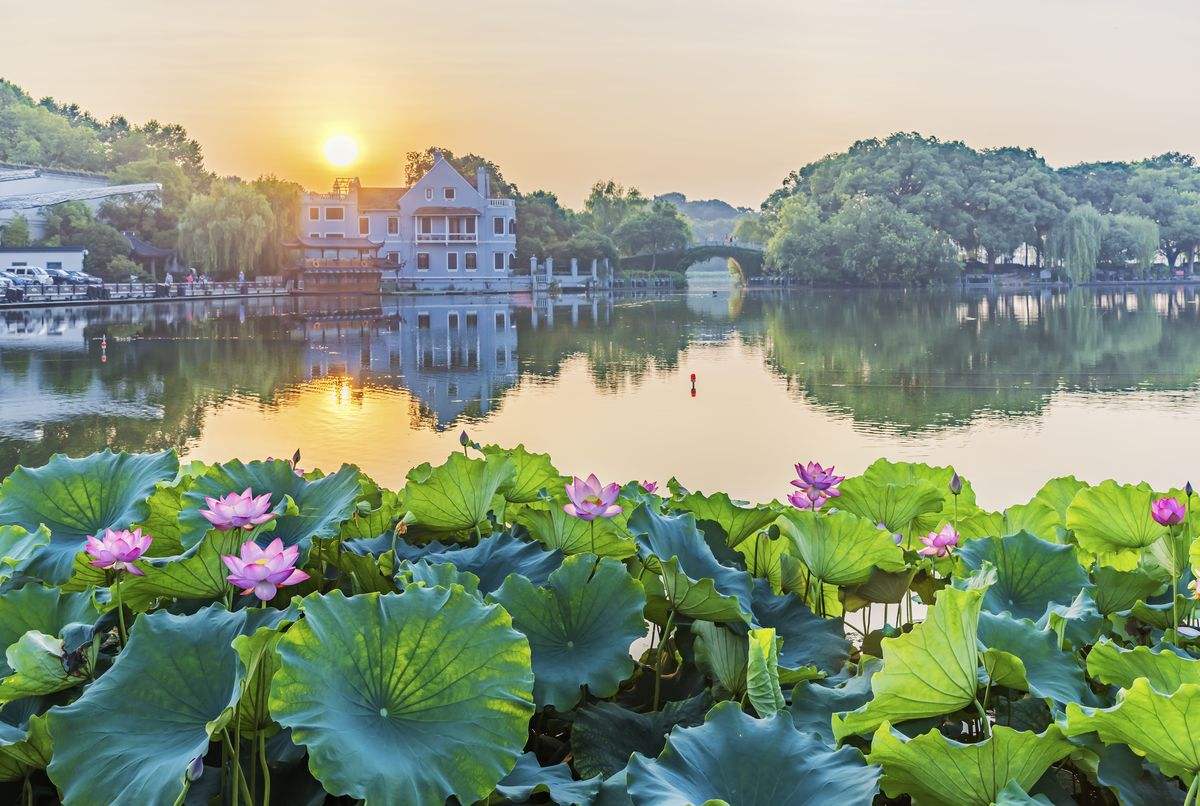 Hangzhou In Autumn
Autumn, a season brandishing gold, orange and reddish hues, is for much of the world one of the most beautiful seasons to follow a sweltering hot summer. This is certainly the case for Hangzhou. Boasting spectacular scenery throughout the year, this most vibrant city offers its visitors many a place in which to fall in love with autumn.
Yanggong Causeway
Compared with Su Causeway and Bai Causeway, Yanggong Causeway is less crowded and therefore less spoilt and rich in idyllic charm. Yanggong Causeway, in autumn, is highlighted with stretches of snow white reed catkins which can either be seen flowing on the shimmering waters or dancing in the air with the breeze.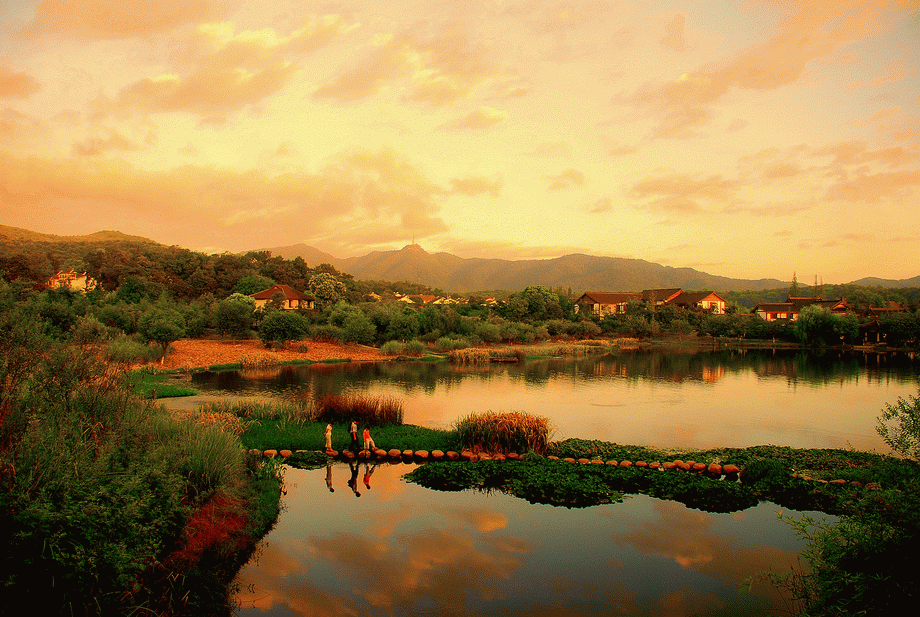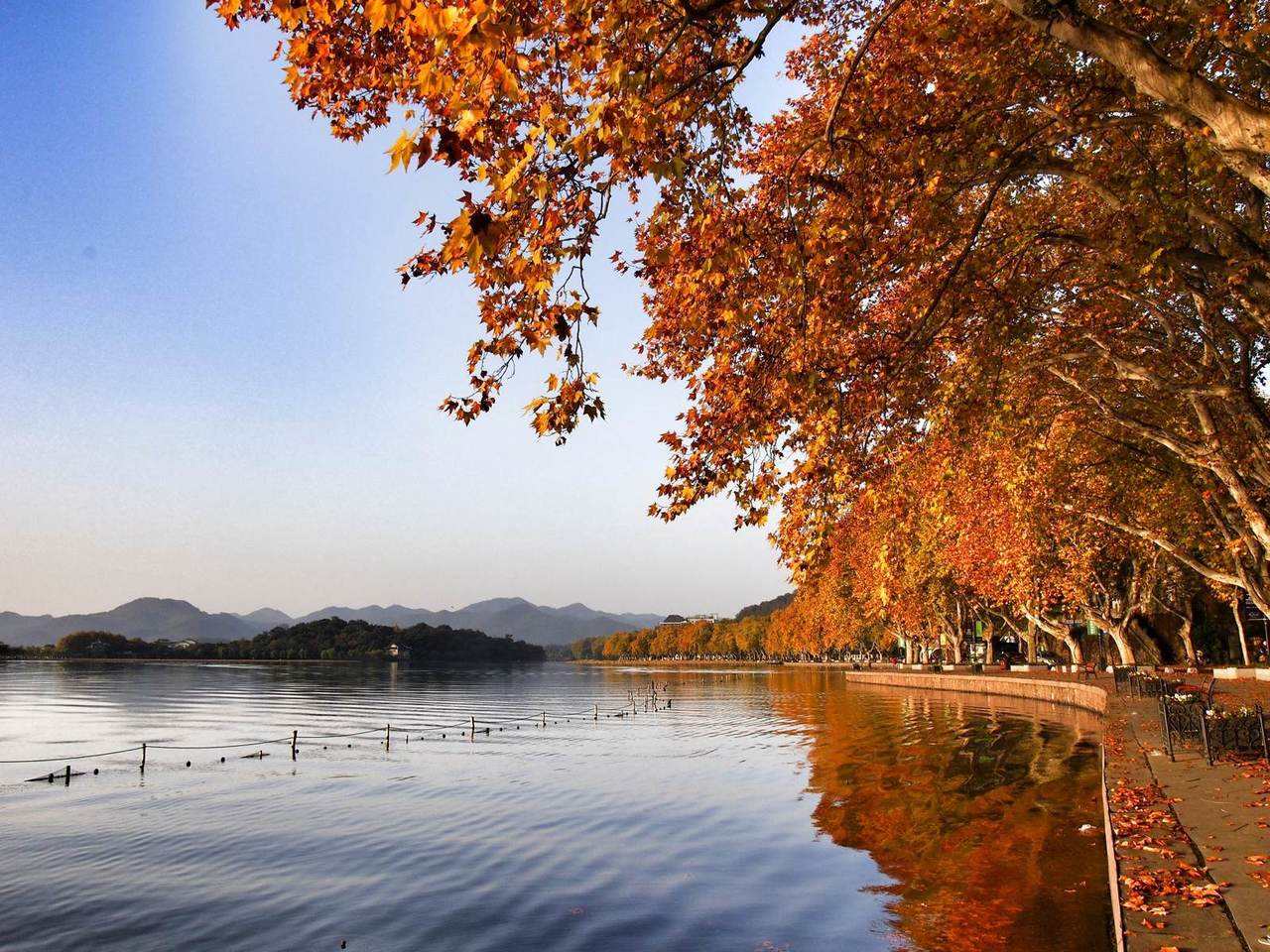 Hangzhou In Winter
Winter in Hangzhou is from middle December to February. The coldest month is January with an average temperature of 3 C (37 F) with some snow. The natural scenery of Hangzhou in December can be spectacular. In which case you could stroll around the West Lake because to see one of the top ten famous views of the West Lake - Remnant Snow on Broken Bridge.
Remnant Snow on Broken Bridge