Hangzhou, China offers visitors a rich array of events and festivals throughout the year that highlight its unique cultural identity and history. HotelTravel.com highlights the key events and festivals in Hangzhou from month to month, providing visitors with a huge choice of possible choice to play that once in a lifetime holiday around. Each one brings to life why Hangzhou is so representative of people from China. Click the events and festival links below for further information. Hangzhou enjoys all of the traditional Chinese festivals that make up the Chinese lunar calendar as well as a selection that is unique to the city. With tea and silk being the city's most famous local products, it's unsurprising that there are festivals dedicated to each. Flower lovers should not miss the West Lake Lotus Festival in July or the West Lake Osmanthus Festival in September.
January

New Year's Day: the 1st of January has long been observed for business purposes and has gradually become a social celebration also. Many shops close on this day and locals enjoy time with friends and family yet celebrations are nothing to rival Chinese New Year festivities.
February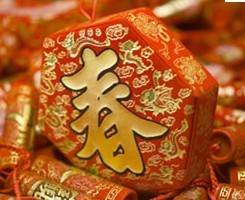 Spring Festival: Hangzhou's locals mark the beginning of the new lunar year with the same traditions that are observed across the country. Gifts are exchanged between friends and family and festive activities take place in streets across the city. Firecrackers numbering in their thousands are let off by young and old alike and festive cuisine such as jiaozi rice dumplings) are prepared and enjoyed.
March

Lantern Festival: at the end of the period celebrating the arrival of the new lunar year, the Lantern or Yuanxiao Festival sees locals in Hangzhou deck their houses and businesses with coloured paper lanterns that are illuminated by candles at night. Visitors will enjoy the romantic atmosphere that these vibrant beacons lend the city after dark.
April

Qingming: locals pay their respects to deceased family members by visiting their graves, cleaning the headstones and making offerings of food, wine and flowers.

Dragon Well Tea Festival: the Dragon Well Village hosts this popular annual event which attracts visitors from across the country as well as overseas who come to enjoy tea-picking, tea preparation ceremonies and, of course, tea drinking.

May


Dragon Boat Festival: Hangzhou's waterways are filled with brightly decorated longboats, or dragon boats, as the locals compete in lively but light-hearted races.

China International Cartoon and Animation Festival: It has become a platform to strengthen the cartoon industry,the cultural producticity,and the cartoon brands in China.Since 2005,it has been held in Hangzhou in Apirl every year.It is the largest and the most popular exposition in Asia on cartoon films,publications and products.
July


West Lake Lotus Festival: lotus flowers are in full bloom at this time of year and locals enjoy not only viewing the beautiful specimens that adorn the West Lake area, but also picking the seed pods and shelling them. Performances of traditional folk theatre accompany the proceedings.
September

West Lake Osmanthus Festival: the osmanthus is the city's official flower so the blooming of this beautiful natural creation is celebrated during September and October of every year at locations such as the Hangzhou Arboretum, Man Jue Long Village and Man Long Gui Yu Park.
China International Qiantang Tide-Watching Festival: visitors come from far and wide to witness this unique and fascinating lunar-influenced phenomenon that brings waves several metres in height to the Qiantang River. Traditional folk dancing displays accompany the proceedings.

October

West Lake International Fireworks Show: is a giant fireworks display that's held at the West Lake and features the best firework creations from around the globe.

Mid Autumn Festival: on the 15th day of the eighth lunar month, Hangzhou's locals celebrate this important lunar calendar festival with traditional dancing and singing and the preparation and consumption of crescent moon-shaped cakes.

Hangzhou Silk Festival: aiming to promote silk as a material for creating clothing garments, home furnishings and lifestyle products and to reinforce Hangzhou's status as one of the world's premier silk producing cities.

November

West Lake Fair: beginning in October and running into November, this annual event is a cultural celebration that has been a feature of the city since 1929. Both the International Fireworks Show and the Silk Festival are a part of this event.
December
Christmas: the majority of Chinese don't recognise Christmas for its real significance; however, with Hangzhou being a popular tourist destination you will find some decorations hung up in stores and at major city locations as well as minor festivities enjoyed by some of the locals.