Summary
Itinerary Highlight
Day 1 Arrive in Shanghai
Day 2 Shanghai: Shanghai Museum, Yuyuan Garden & Bazaar, Nanjing Road, The Bund, Huangpu River Night Cruise
Day 3 Shanghai-Suzhou: Take bullet train to Suzhou, Lingering Garden, Tiger Hill, Pingjiang Ancient Street, Suzhou No.1 Silk Factory
Day 4 Suzhou-Hangzhou: Tongli Water Town, Take train to Hangzhou
Day 5 Hangzhou: Boat cruise around West Lake, Fish Watching at Flower Pond, Lingyin Temple, Meijiawu Tea Plantation, Qinghefang Old Street, Impression West Lake Show
Day 6 Hangzhou-Huangshan: Hangzhou to Huangshan by Bullet train, Tunxi Ancient Street
Day 7 Huangshan: Hongcun Ancient Village, Huangshan Scenic Area
Day 8 Huangshan-Shanghai: Enjoy Huangshan Sunrise, Take train to Shanghai
Day 9 Shanghai Departure
Day 1 Arrive in Shanghai
Place&Transport: Shanghai
Today's Activities: Pick up at the exit of airport/train station
Accommondation: Four or Five star hotel in Shanghai
Meal: no
Upon on your arrival in Shanghai, our Shanghai local guide will meet you at the exit of airport with a welcome sign "China Private Tour". Transfer to your hotel in Shanghai for check-in and the rest day is free on your own to explore the city or recover the jetlag.
Day 2 Shanghai
Place&Transport: Shanghai
Today's Activities: Shanghai Museum, Yuyuan Garden & Bazaar, Nanjing Road, The Bund, Huangpu River Night Cruise
Accommondation: Four or Five star hotel in Shanghai
Meal: B,L,D
After breakfast, drive you to visit Shanghai Museum. It houses a comprehensive collection that perfectly showcases the Middle Kingdom's millennia old history. Spread over five floors, covers most of the major categories of Chinese art with a collection of 12, 300 pieces in 21 categories of valuable cultural relics.
Next you will visit Yuyuan Garden, it not only regarded as best private garden in Shanghai but also the best in southeast China.The garden enjoyed a history over 400 years since its first establishment by Pan Yunduan who had intended to bring happiness and pleasure to his parents and relatives.
Then, walking to nearby to Yuyuan Bazaar, there are many small streets and lanes where vendors sell their products and food stuffs to the tourists and local people.It is an ideal place for you to find some specialists.
Lunch is arranged at Nanxiang Dumpling House to try the most famous Shanghai Xiaolongbao(soup dumpling). A favorite of dim sum eaters around the globe, are considered to be a Shanghai specialty, rumored to have originated here in the 19th century. Legend has it that this world-renowned snack started out as an experiment by a cake shop owner in Nanxiang who decided to try out a riff on his popular steamed bread.
After lunch, drive you to the Bund area. The Bund is a waterfront area in central Shanghai.When you come here, you can embrace the best cityscape, feast on the rich architectural fashions and know why Shanghai is glorified as "Paris of the East". There are a number of attractions in the area, such as Shanghai World Financial Center, the Oriental Pearl TV Tower, Century Park, Century Boulevard, Jinmao Tower etc. It is one of the most famous tourist destinations in Shanghai.
Continue your tour to Nanjing Road, another popular landmark of Shanghai. It is a shopping paradise as well as a ideal place tootake a wonderful walk to explore the modern atmosphere of the city.
After dinner, you will take the Night cruise along the Huangpu River. When traveling in Shanghai, you should not miss a cruise tour on the Huangpu River. It is the best way to admire Shanghai's classic skyline views of colonial architecture and modern skyscrapers along the river.
After the cruise, you will be taken back yo your hotel in Shanghai.
Day 3 Shanghai-Suzhou
Place&Transport: Shanghai
Today's Activities: Take bullet train to Suzhou, Lingering Garden, Tiger Hill, Pingjiang Ancient Street, Suzhou No.1 Silk Factory
Accommondation: Four or Five star hotel in Suzhou
Meal: B,L,D
Pick you up from your hotel at pointed time, our driver will drive you to Shanghai train station to catch a high speed train for Suzhou. Upon your arrival, our Suzhou guide will wait for you at the exit of train station with a welcome sign "China Private Tour".
The first stop for Suzhou tour is Lingering Garden. It is one of the four most famous gardens in China with plenty of exquisite halls in various sizes, shapes and colors, possessing Qing style. If you want to savor a natural beauty in a man-made garden? Lingering Garden (Liu Garden in Chinese),such a famed garden with delicate designed architecture, featured shaped stones and idyllic scenery, can satisfy your needs. As one of the Four Famous Garden, Lingering Garden will give you a visual treat.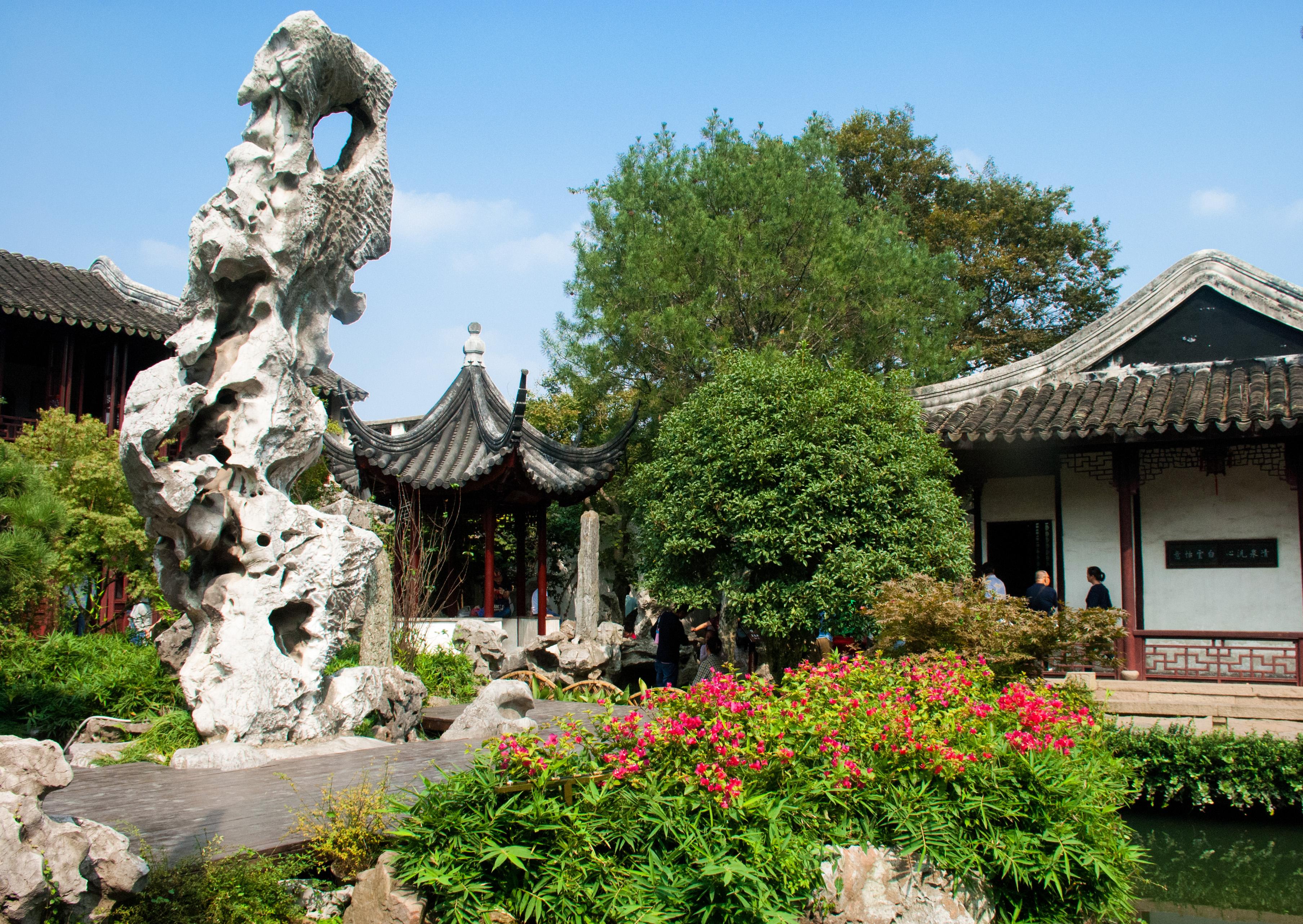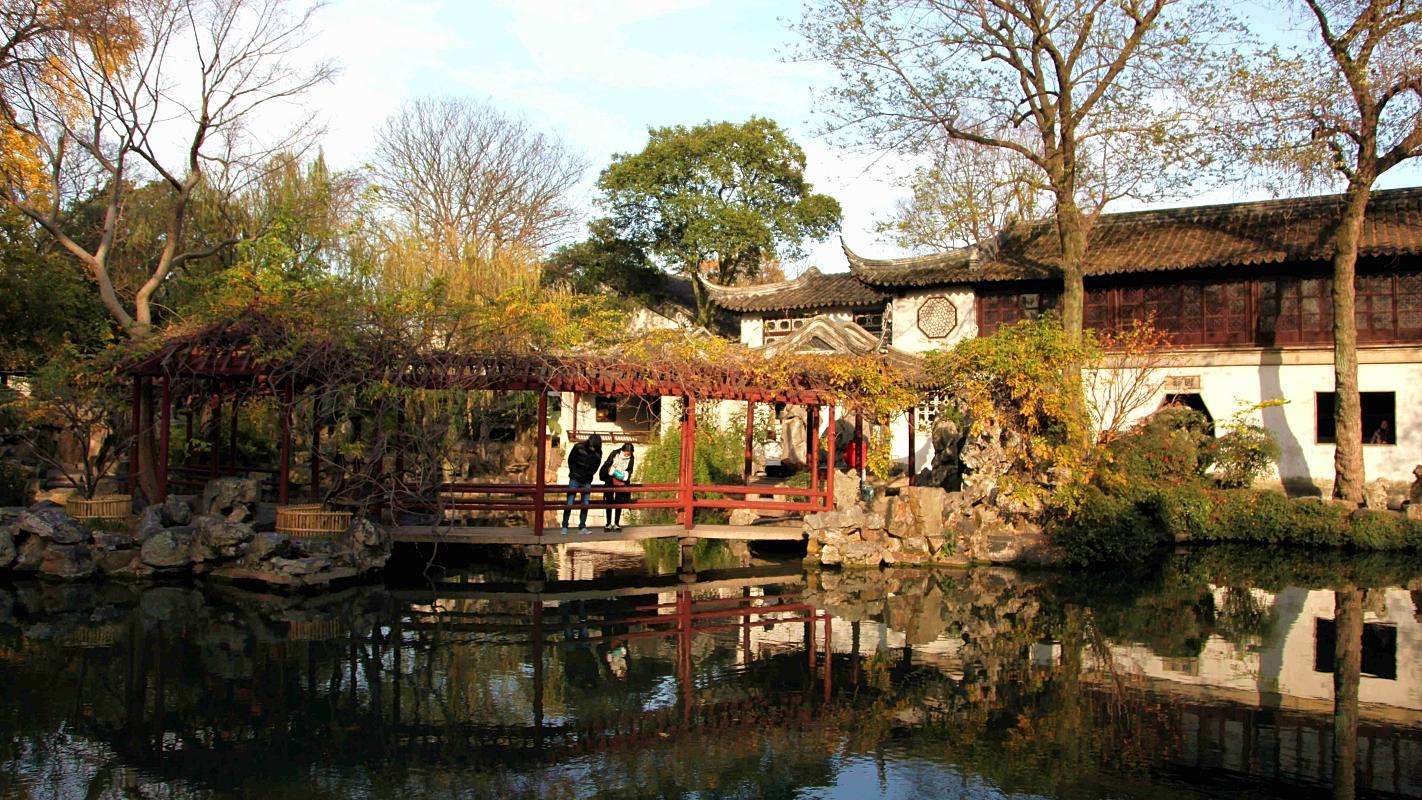 After admireing the classic Chinese gardens, our guide will take you to a local restaurant for lunch to try the authentic Suzhou food.
Lunch is arranged at local restaurant to taste authentic Suzhou food.
In the afternoon, continue your tour to visit Tiger Hill, one of the most renowned tourist destinations in Suzhou. It is in fact a hillock about 30 meters in height. However,this tourist attraction site comprises nearly a dozen of historic and cultural relics to see, including Tomb of King He Lu, Yunyan Pagoda, Sword-testing Stone, the Thousand Men Rock, and the Sword Pond. The millennium-old Tiger Hill Yunyan pagoda stands on the top of the hill and is considered as the symbol of Suzhou.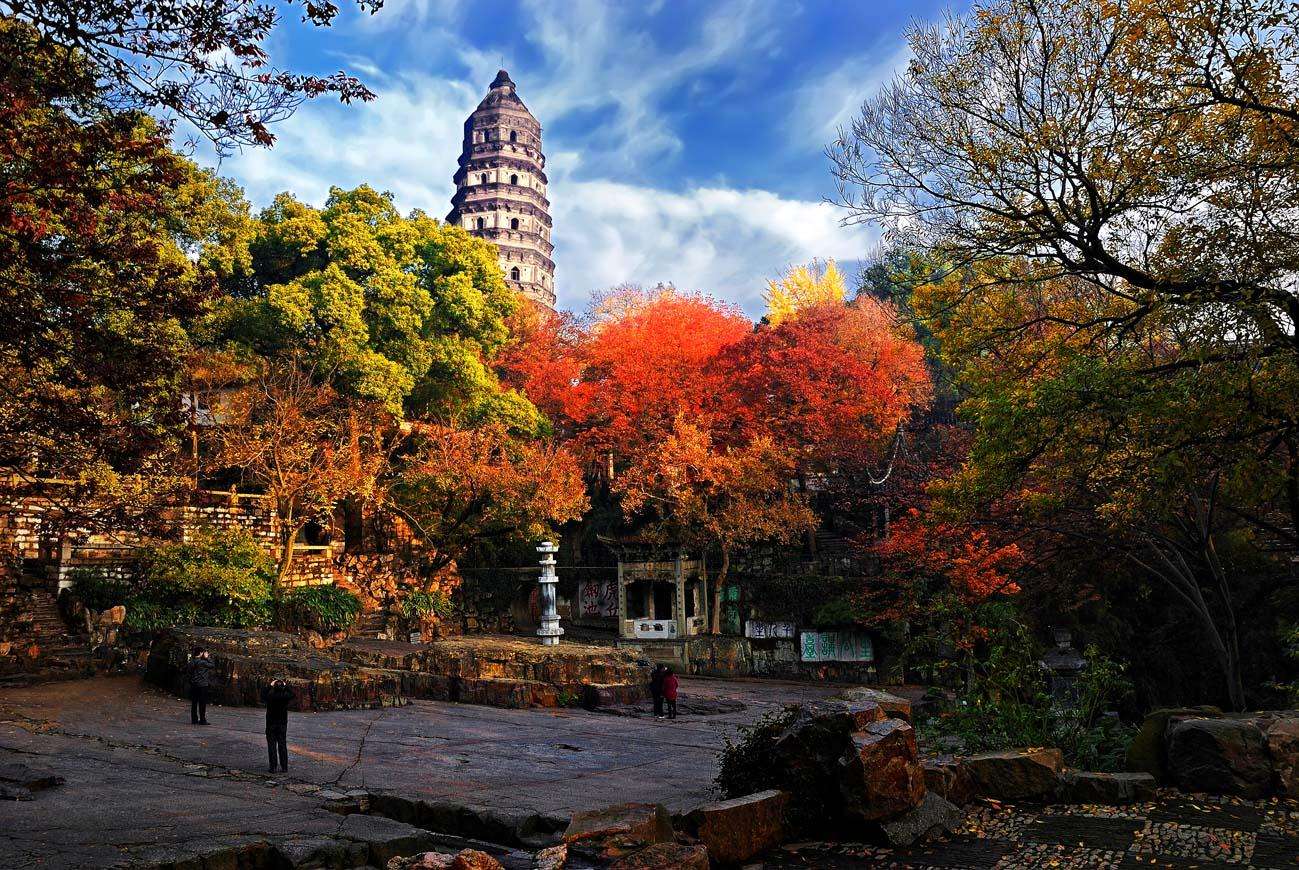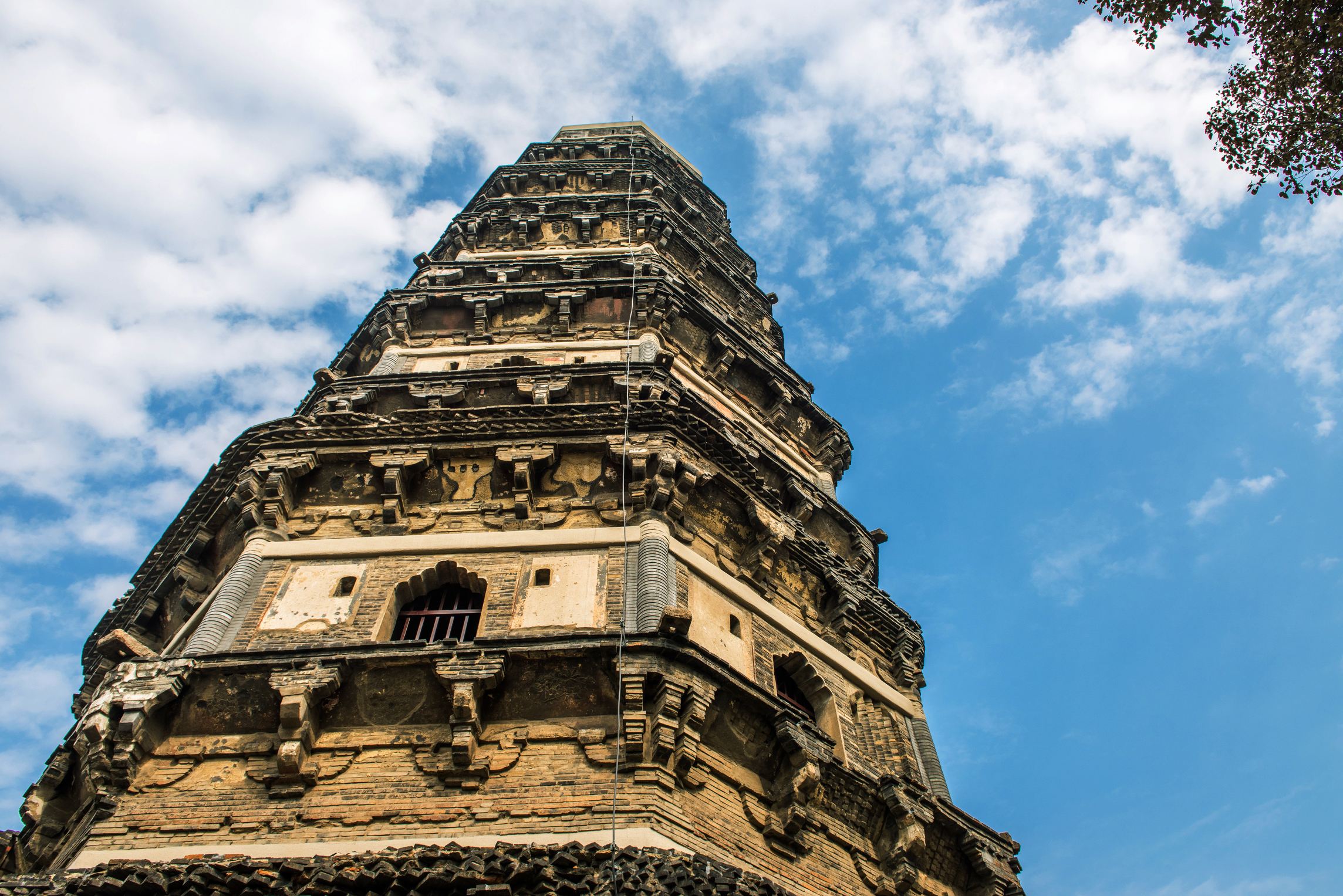 Next, you will have a lesuire time to walk along the ancient street- Pingjiang Ancient Street. With the length of 1,606 meters, Pingjiang Road parallels with Pingjiang River. The typical houses of ancient Suzhou with white walls and black tiles are standing by the street, simple and unsophisticated. Today, the old town of Suzhou centred around Pingjiang Road in the northeast, remains little changed since Song Dynasty, some 800 years ago.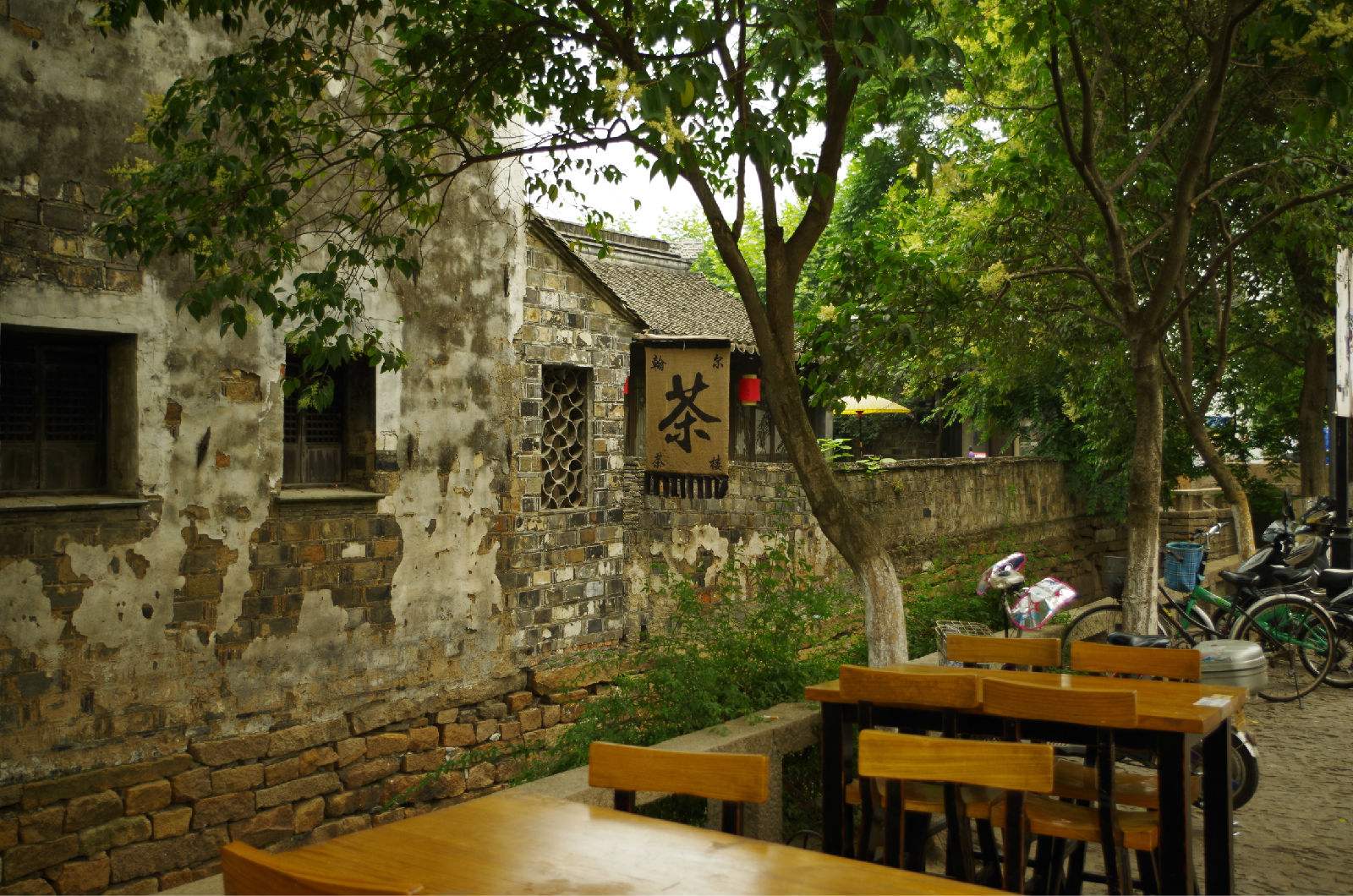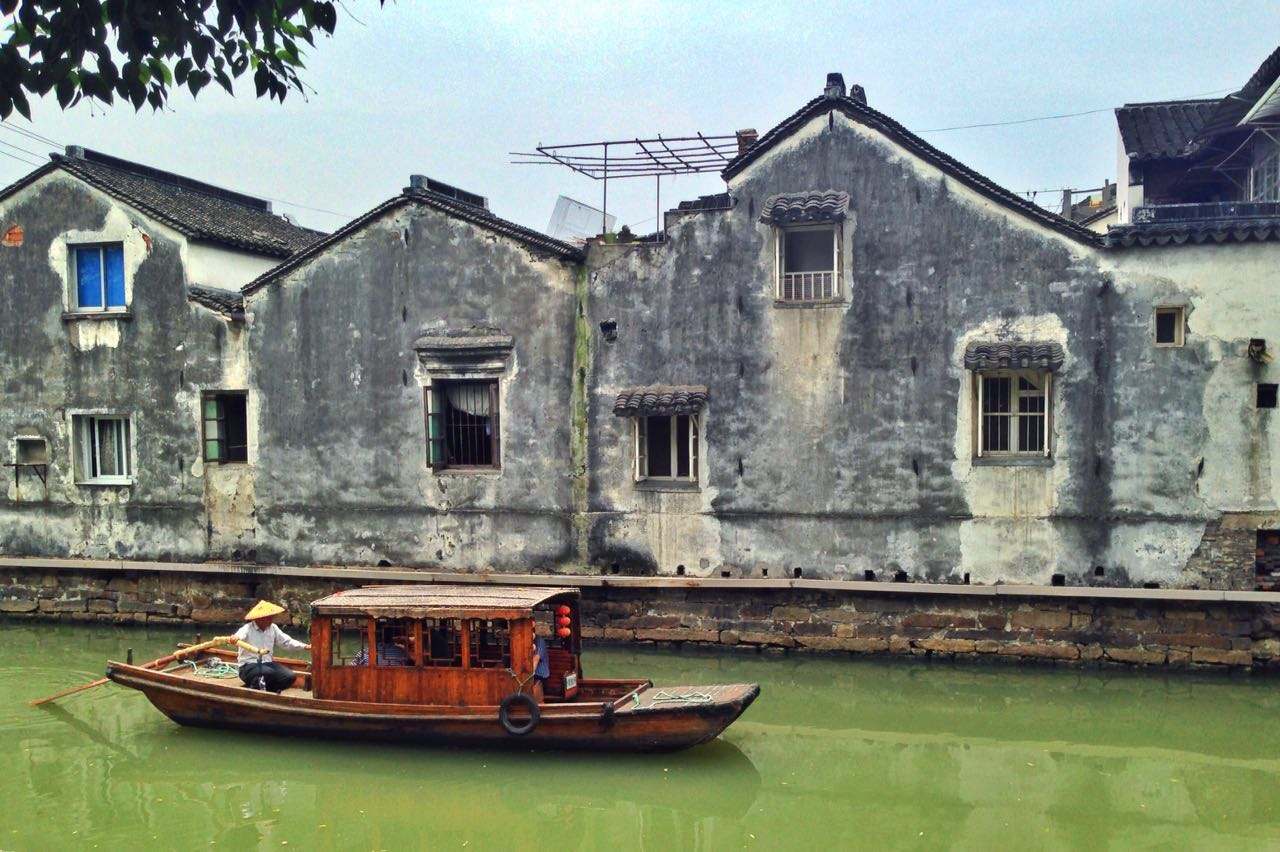 Finally, visit Suzhou No. 1 Silk Factory. Suzhou has a long and rich history of silk culture, including mulberry tree and silk worm cultivation and turning raw silk into beautiful fabric. The Suzhou No. 1 Silk Factory more like a museum which shows you how the silk is made from cocoons from the beginning and the whole silk process.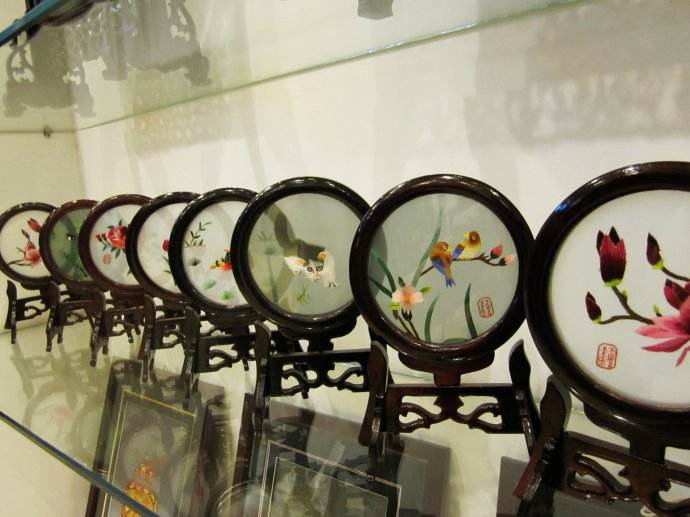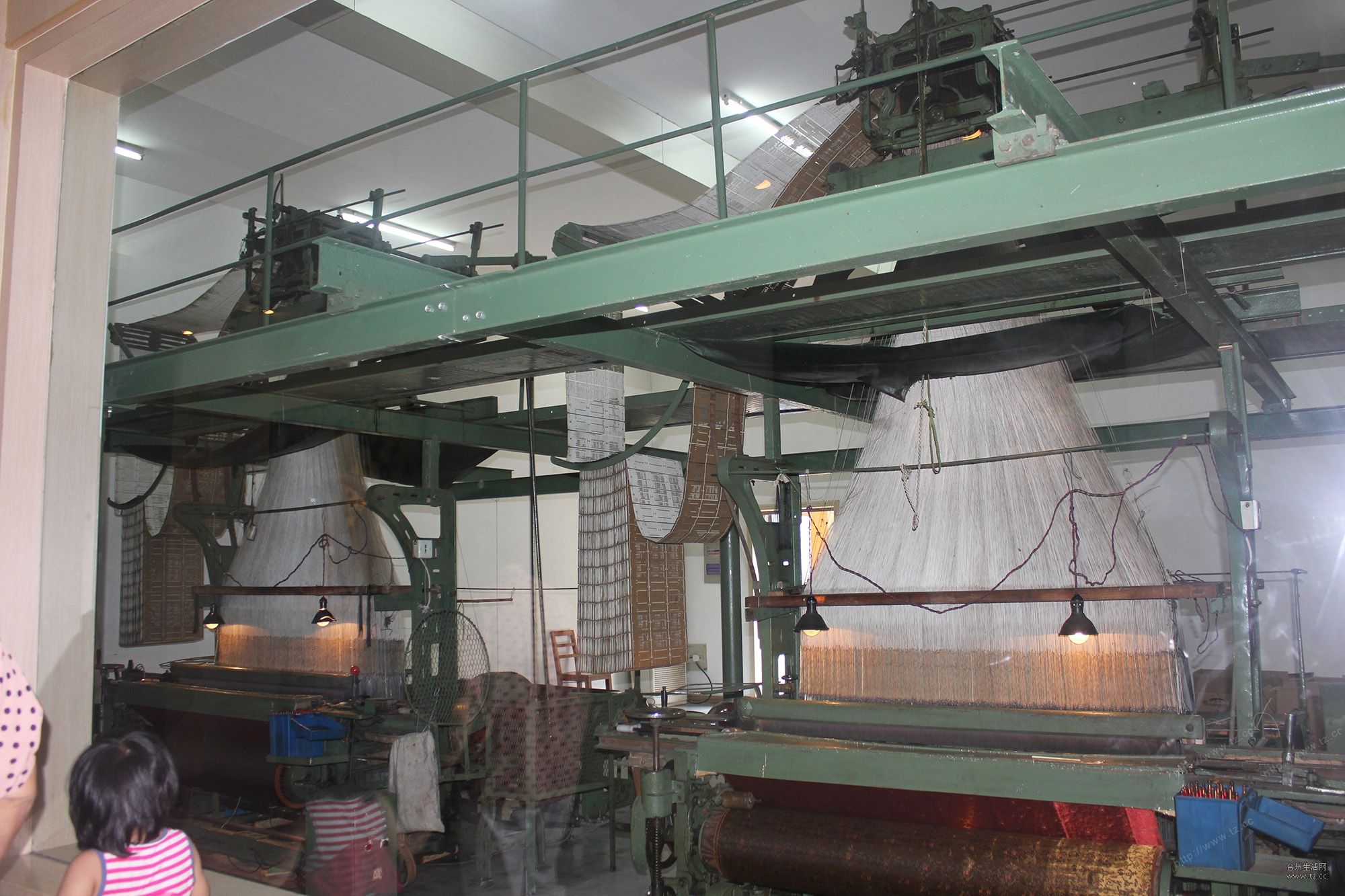 After dinner, you will be taken back to your hotel in Suzhou.
Day 4 Suzhou-Hangzhou
Place&Transport: Suzhou
Today's Activities: Tongli Water Town, Take train to Hangzhou
Accommondation: Four or Five star hotel in Hangzhou
Meal: B,L,D
After breakfast, drive you to visit Tongli Water Town, it takes around 1 hour from Suzhou downtown.
Tongli is an aged town located a short drive from Suzhou, which is about a hour drive outside of Shanghai. Tongli is over 1000 years old and has only recently been changed into a tourist attraction. The town is characterized by stone bridges and well preserved ancient architecture including private gardens, temples and houses.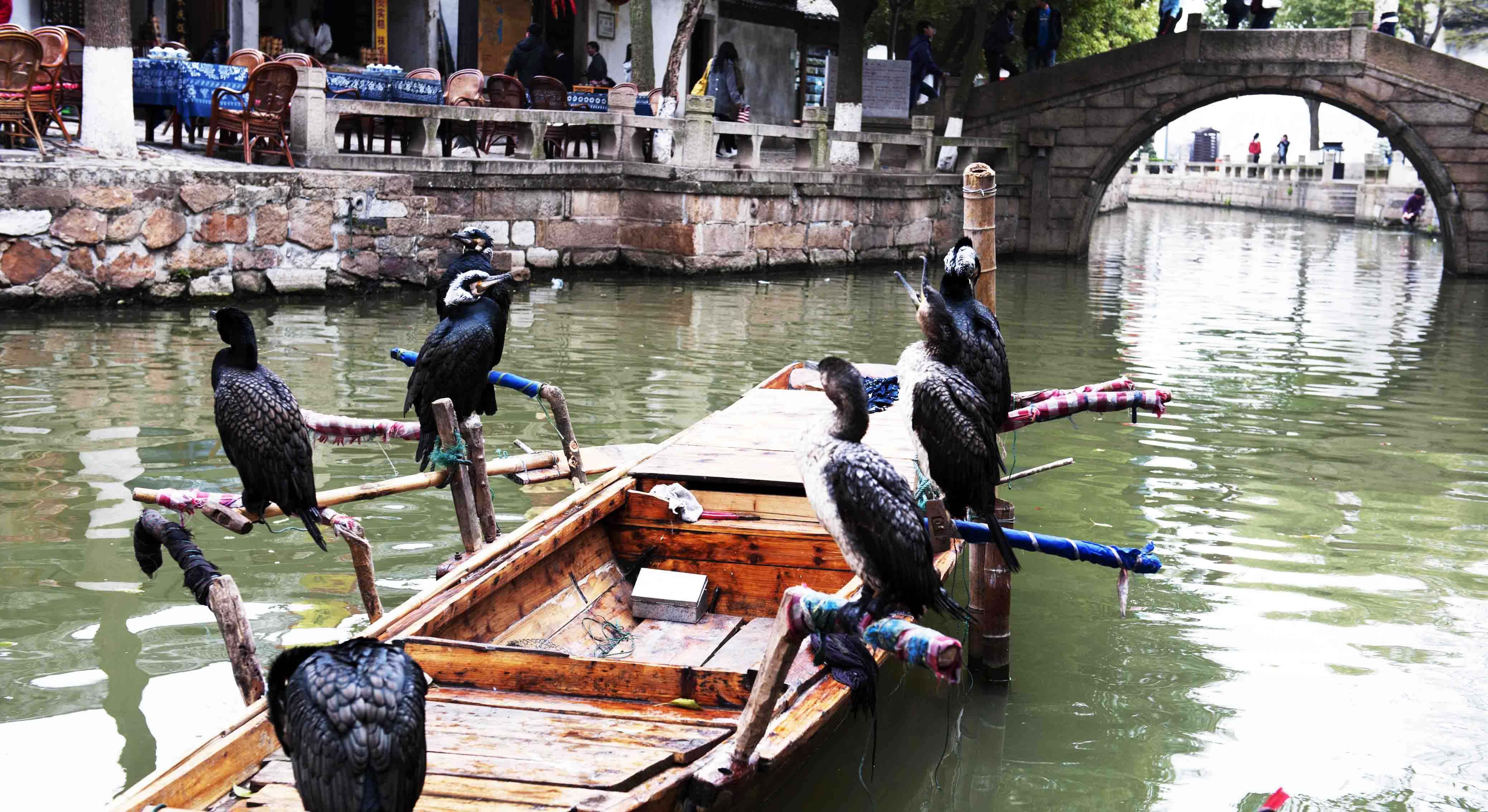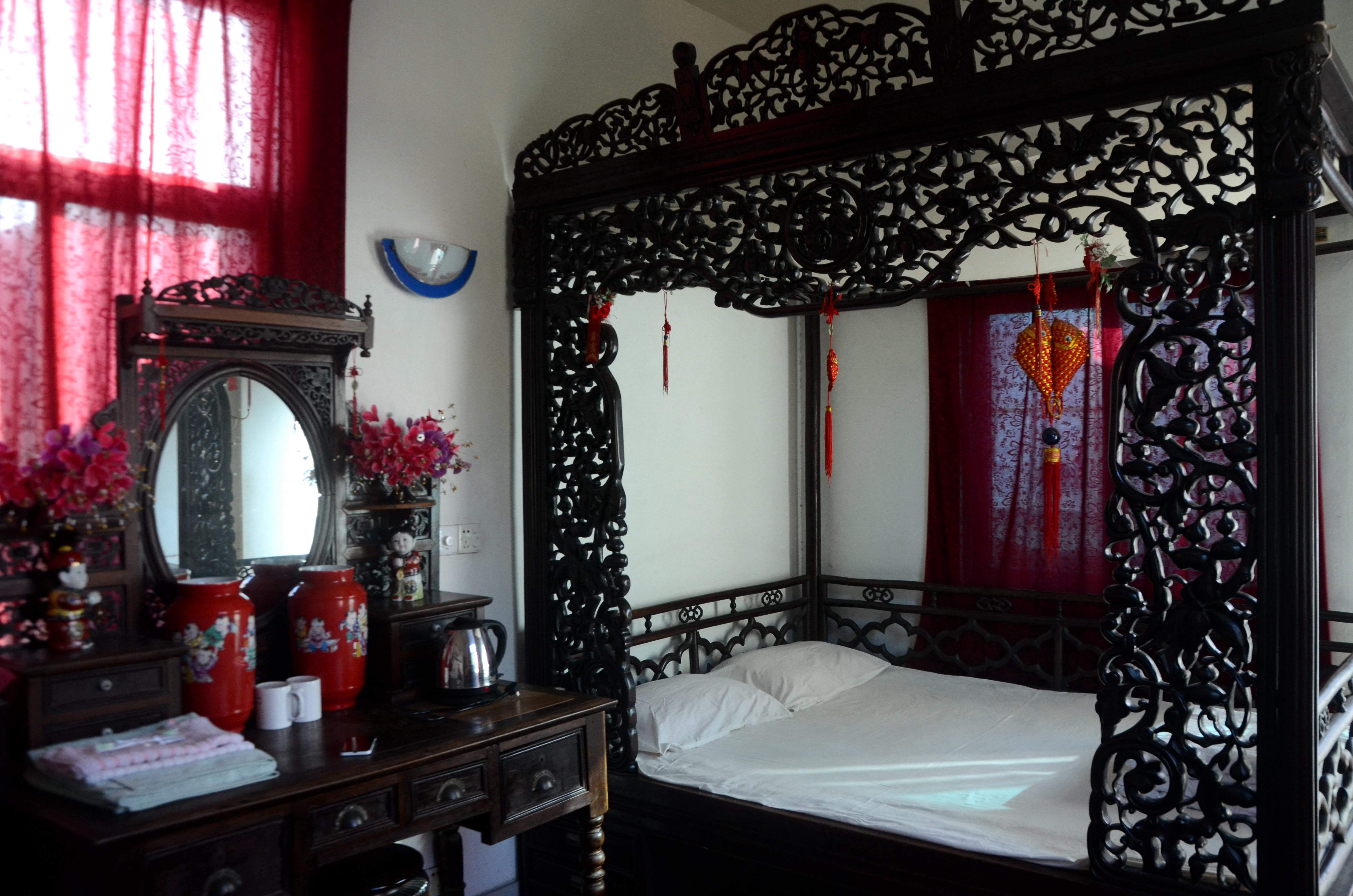 Firstly, pay a visit for Retreat and Reflection Garden, a traditional Suzhou-style garden. Built in 1885, it joined Suzhou's other classical gardens in 2001 in becoming a UNESCO World Heritage Site. In spite of the garden's similarities to other standard Suzhou-style layouts, the east-west axis is unique for the region. Your private guide will accompany you along the way, introducing the varied and unique features.
Next, move on to Luo Xingzhou, a small island town at the heart of Tongli Lake. Regal housing and gardens and ancient bridges and walkways merge to create a magical isle. Cruise the tranquil waters in a traditional wooden boat, taking in the river's vistas before wandering the island town.
Break for lunch at a Chinese restaurant to taste some food in Water town.
After lunch, visit Chongben Hall to view its intricate collection of wood carvings inspired by the folklore of the Yangtze River Delta. You will also walk around Jiayin Hall, a traditional mansion constructed in 1912. Scattered with engravings depicting "Romance of the Three Kingdoms", a seminal Chinese novel, the complexity and precision of the craftsmanship and carvings in this mansion are simply astounding.
Afterwards, go for visiting the Three Bridges. Tongli has more than 50 bridges, however the three most popular are the Taiping, Jili, and Changqing bridges. When celebrating milestones such as births, weddings or birthdays, locals will cross the bridges and pray for health, happiness, and future prosperity. As you walk the bridges, your guide will explain their folklores while you take in the scenery.
After the tour, transfer to Suzhou train station to catch the high-speed train to Hangzhou. When you arrive in Hangzhou, our guide will wait for you at exit of station with a sign "China Private Tour". Transfer to your hotel in Hangzhou, enjoy a dinner at your hotel.
Day 5 Hangzhou
Place&Transport: Hangzhou
Today's Activities: Boat cruise around West Lake, Fish Watching at Flower Pond, Lingyin Temple, Meijiawu Tea Plantation, Qinghefang Old Street, Impression West Lake Show
Accommondation: Four or Five star hotel in Hangzhou
Meal: B,L,D
In the morning,our Hangzhou guide will meet you at your hotel lobby. Firstly, taking a boat sailing on the picturesque West Lake. This is an enjoyable and relaxing way to appreciate the beautiful scenery with its islands, causeways, temples, pagodas and ornamental planting.It is not surprised that you'll become a part of this traditional Chinese painting. It is the symbol of Hangzhou which lies on its banks and is a place of tranquility.
Next, walk around Huagang Park, which is one of top ten views. Fish watching tour at the flower pond, this area now has been made into a 22 hectare (54 acre) park with many varieties of trees and flowers, featuring a peony garden which blooms in April and a goldfish pond which is the famous site for fish watching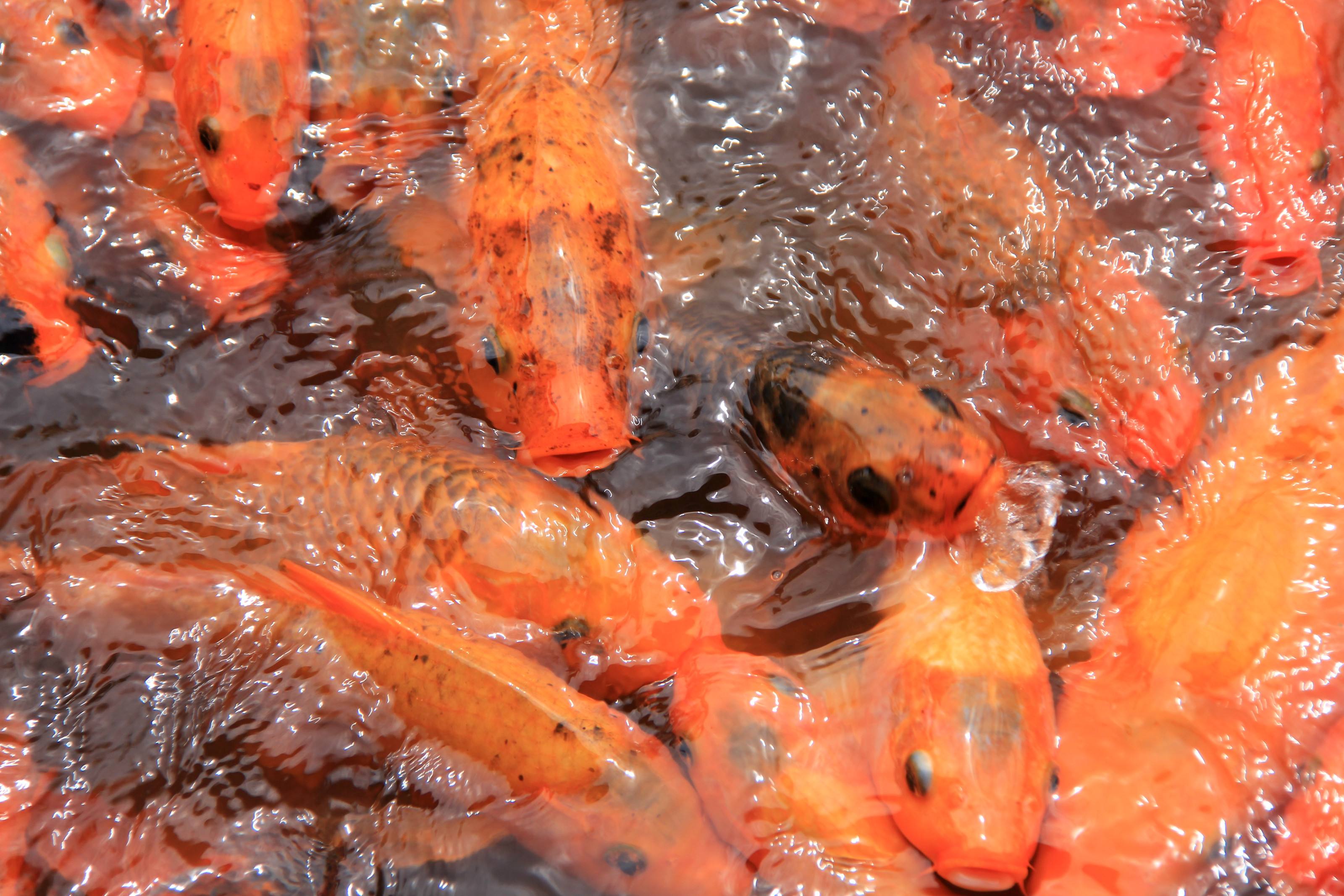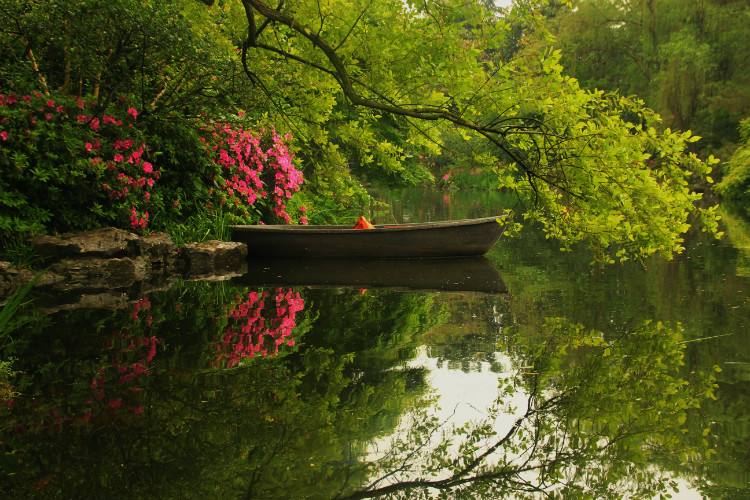 Afterwards, you will pay a visit for the biggest and oldest Buddhist Temple in Southern Part of China-Lingyin Temple. Lingyin temple & Fei Lai feng, one of the top ten most famous ancient Buddhist monasteries in China, and contains numerous pagodas and Buddhist grottoes. It is really a tourist attraction that can offer you appealing places of historic interest, cultural relics as well as agreeable natural scenery with woods, flowers, springs, etc.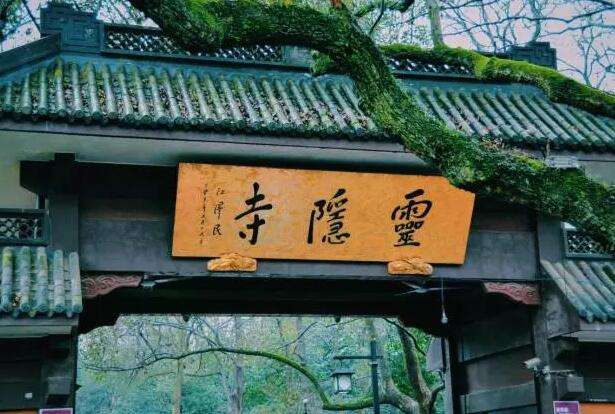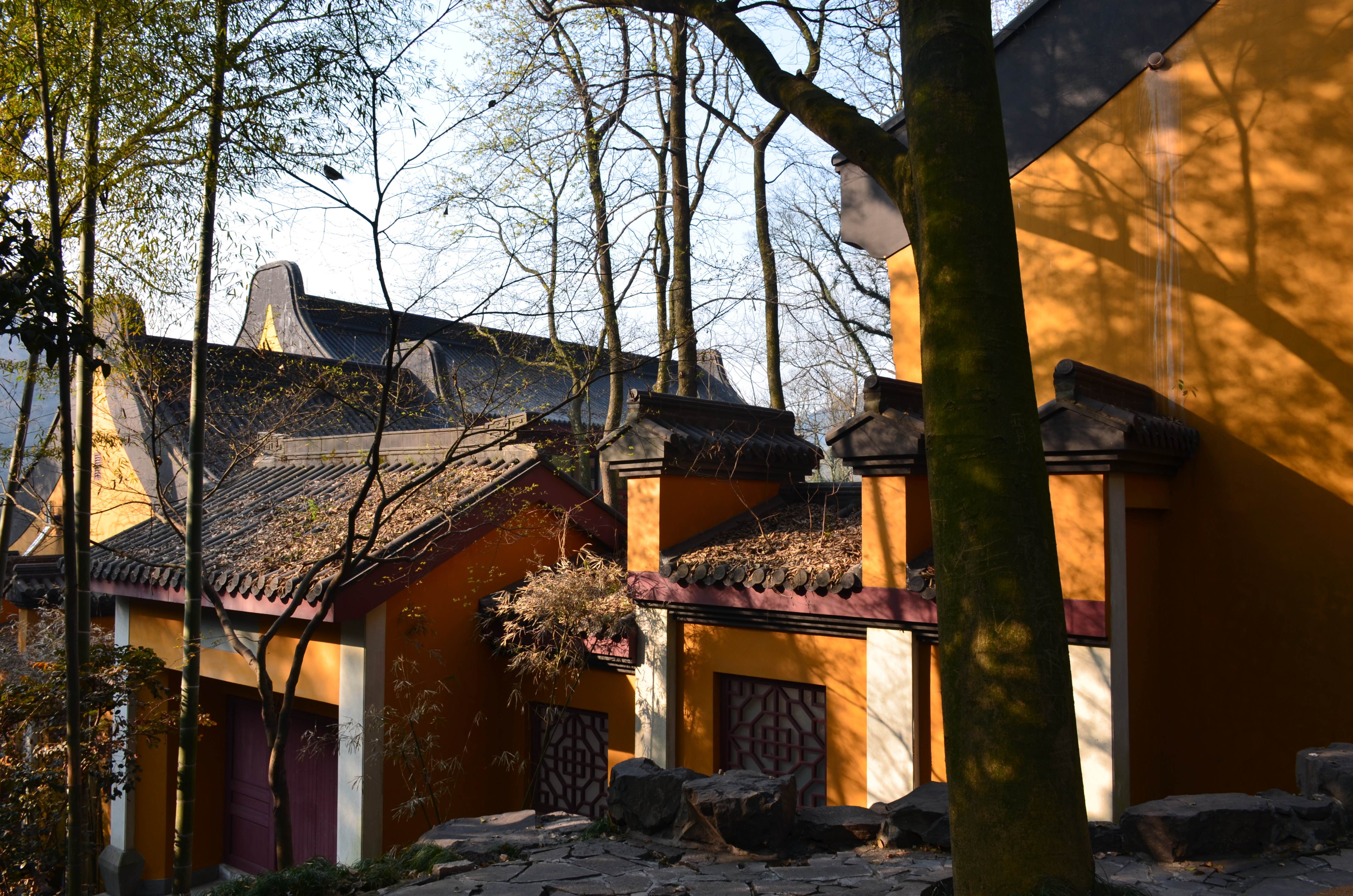 Your lunch is arranged at a Local Tea Farmer's Tea House. We can organize tea farmers teach you how to prepare and cook local delicacies if you are interested in it. You can learn how to cook Beger's Chicken, Westlake carp fish in vinegar source (Do not be scared, no bones!!! Aha), Lotus root, bamboo shoot...and many other tasty vegetables. If you don't want to cook, just enjoy the local delicacies.
In the afternoon, drive you to enjoy the view of Tea Plantation and learn the local Tea Culture. Longjing Green Tea plantation & village (Meijiawu), which is the origin place for the most famous green tea - Longjing in china with beautiful natural scenery (There are many tea houses in the village, and you will have a chance to taste/try the local tea)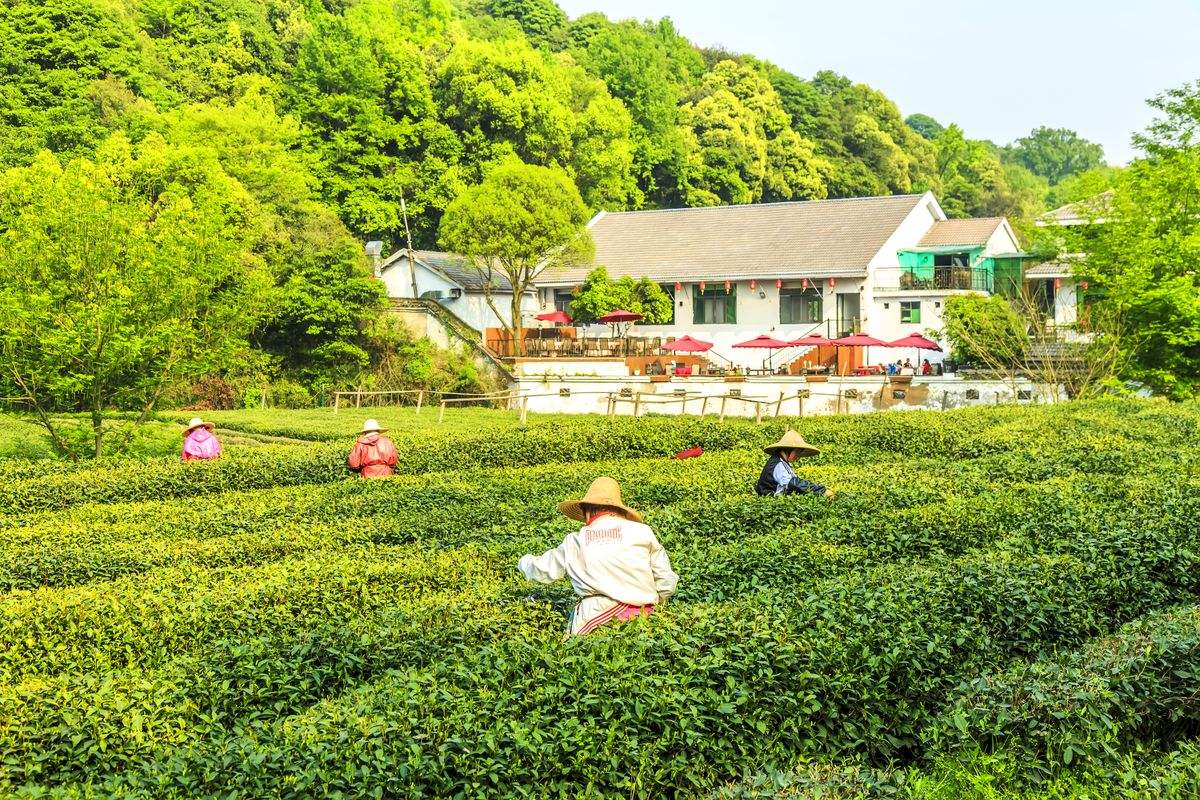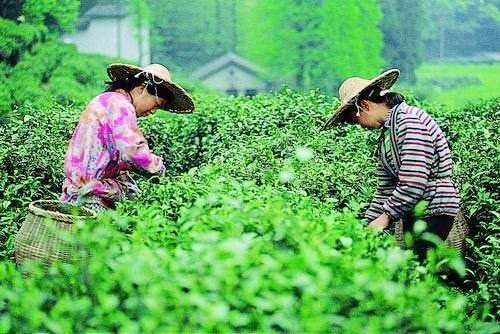 The last place for is Qinghefang Old Street. It is a good place to experience the life of Old Hangzhou, because it is the epitome of historic Hangzhou. A great place for shopping, eating, and sightseeing. You can see the well-preserved old buildings, explore the interesting boutique stores, and choose your favourite souvenirs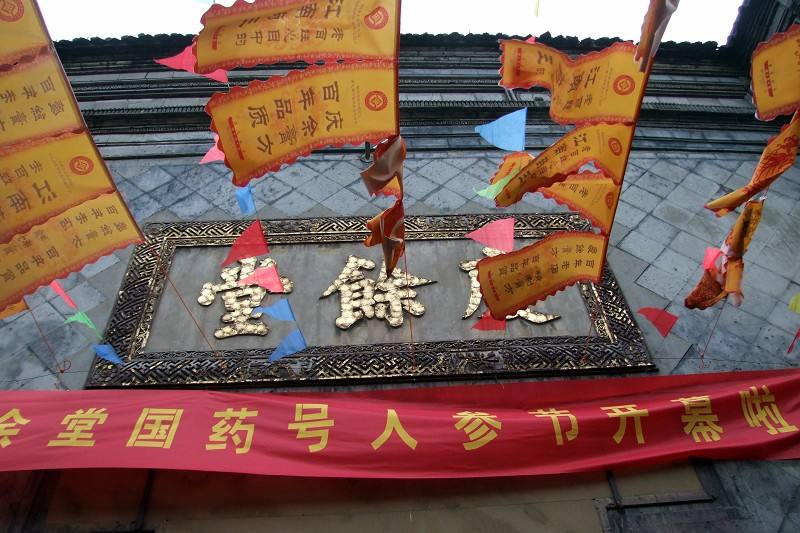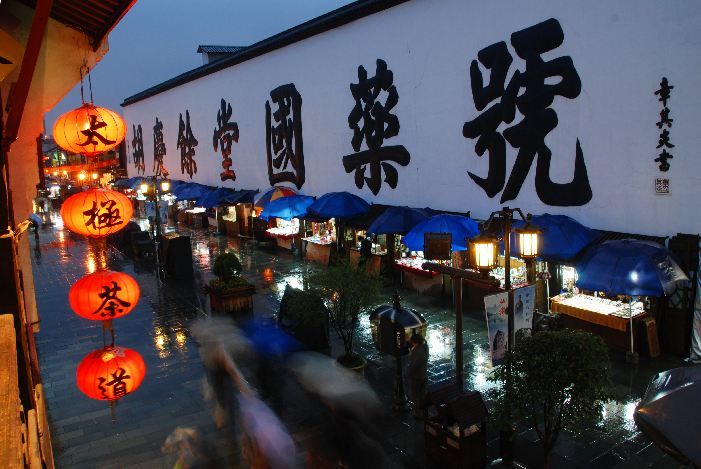 After dinner, go for enjoy a performance-Impression of West Lake. It is one of most popular night show in China, it takes around 50 minutes to show you some Hangzhou local culture and folktale...After the show, you will be taken back to your hotel.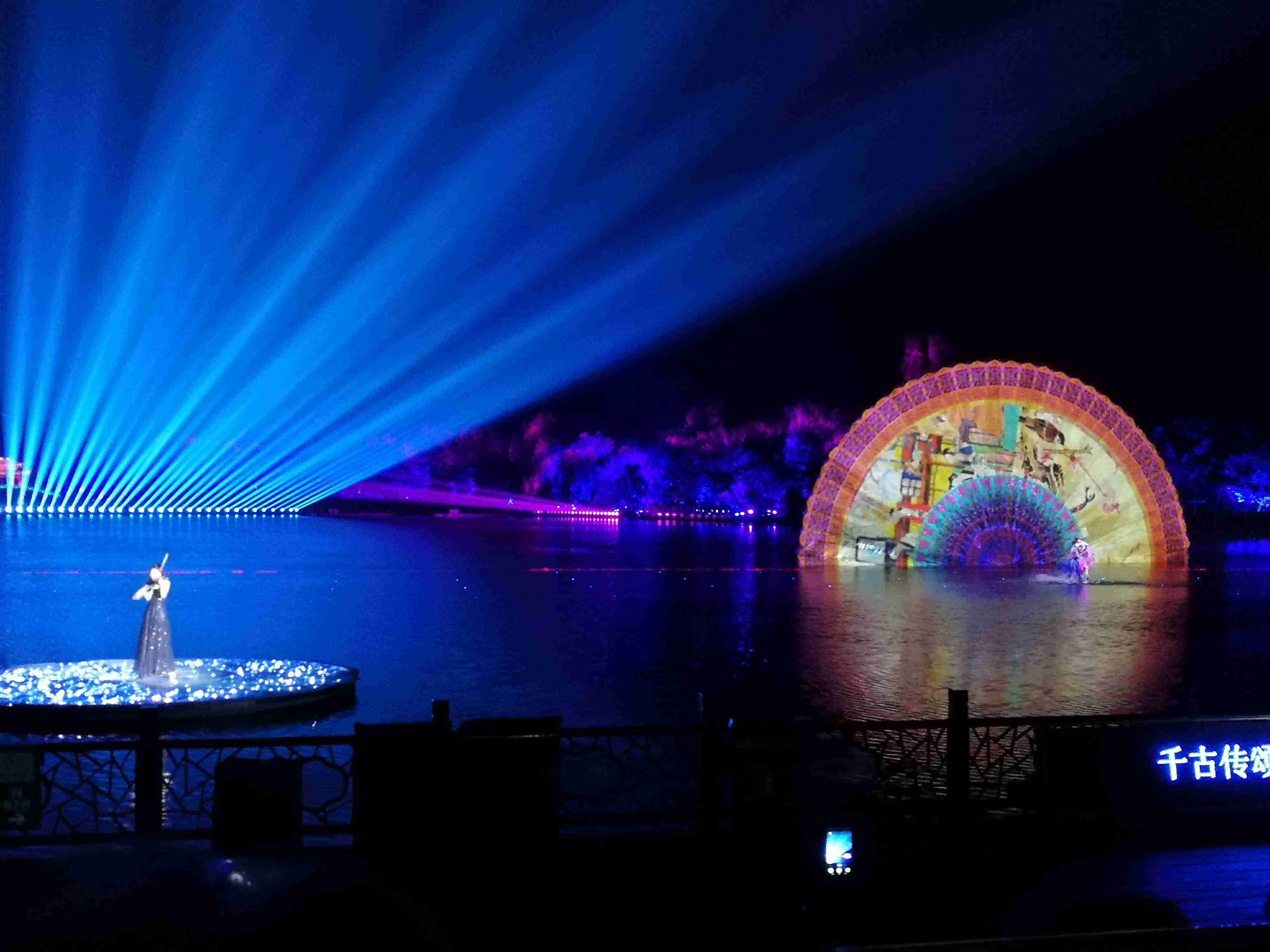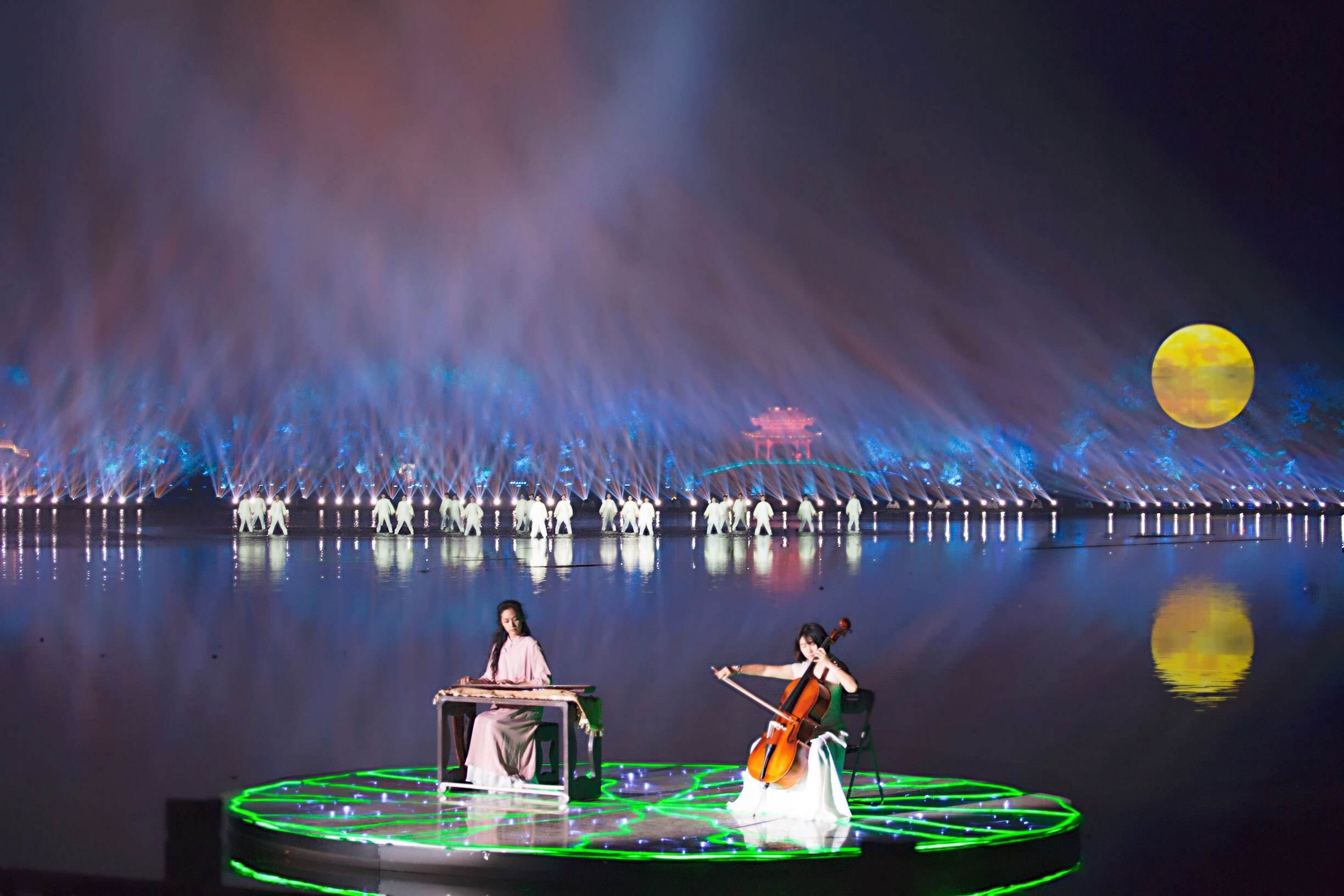 Day 6 Hangzhou-Huangshan
Place&Transport: Hangzhou
Today's Activities: Hangzhou to Huangshan by Bullet train, Tunxi Ancient Street
Accommondation: Four or Five star hotel in Huangshan City
Meal: B,L,D
Pick up from your hotel and transfer to Hangzhou train station to catch your train to Huangshan. Upon on your arrival, our Huangshan local guide will meet you at the exit of the station with welcome sign "China Private Tour". Our guide will take you to have a simple lunch.
After lunch, you will visit the Tunxi Ancient Street, which was built in Ming and Qing Dynasties. The colorful bazaars of local features are displayed in front of your eyes. You will find antique shops, medicine shops, tea houses, restaurants and galleries in the street.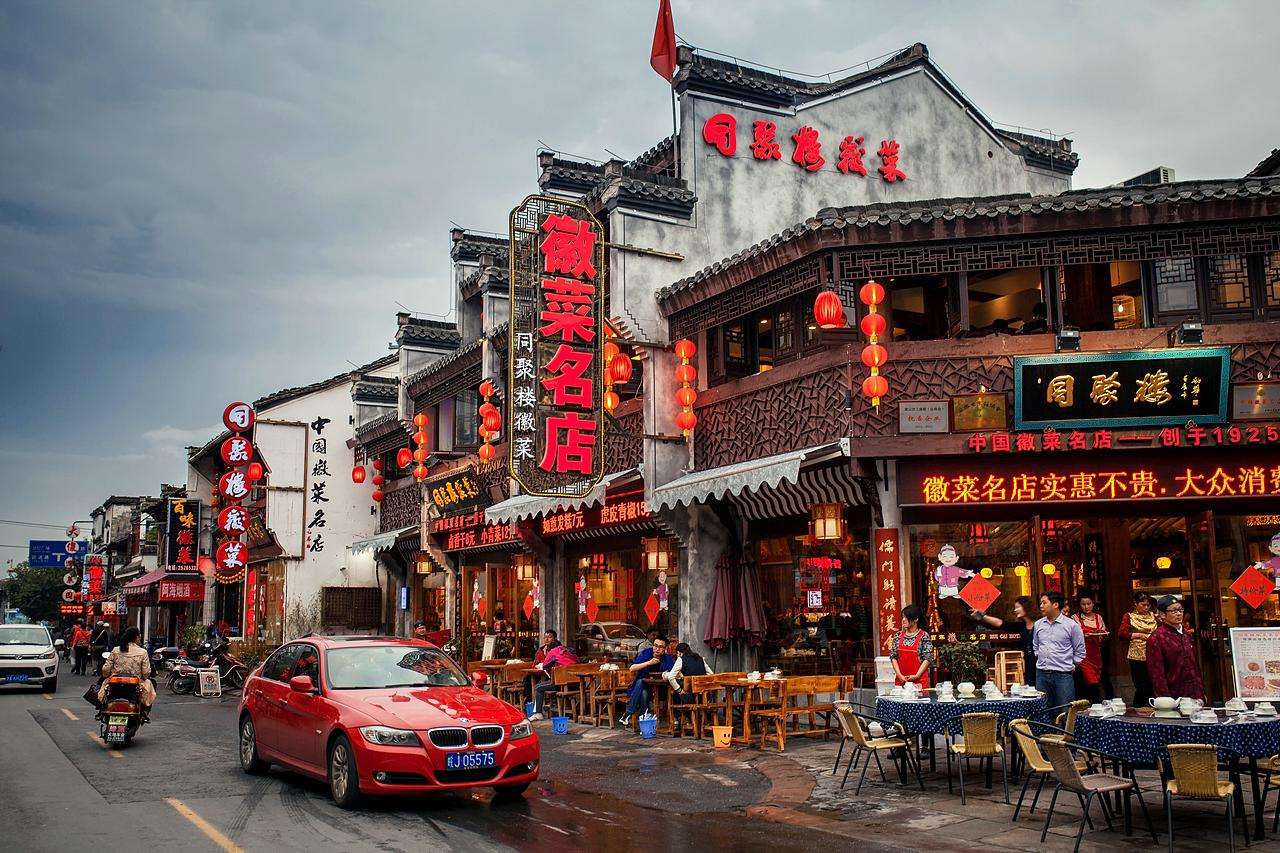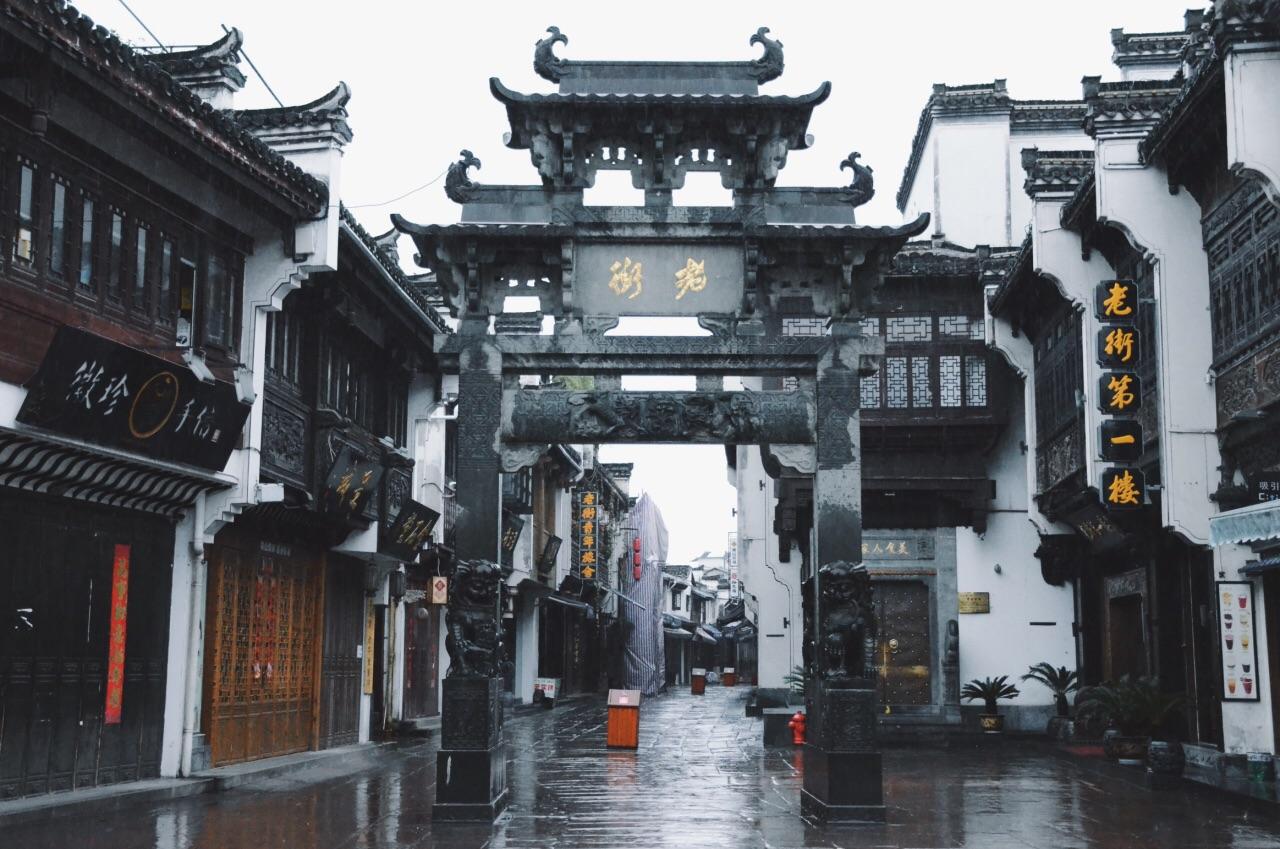 After dinner, drive to your hotel for checking in.
Day 7 Huangshan
Place&Transport: Huangshan
Today's Activities: Hongcun Ancient Village, Huangshan Scenic Area
Accommondation: Four or Five star hotel in Huangshan CIty
Meal: B,L,D
In the morning,check out from your hotel and drive you to visit Hongcun Ancient Village, the ancient village in Chinese paintings, is best example of typical Anhui-style architecture. Hongcun is the China you think of when you think of ancient China. Many of the buildings in Hongcun can date back to the Song Dynasty and is regarded as the best example of typical Anhui-style architecture. Called "the ancient village in Chinese paintings", Hongcun is so quiet, peaceful and beautiful which was listed as a UNESCO World Heritage Site in 2000, together with Xidi.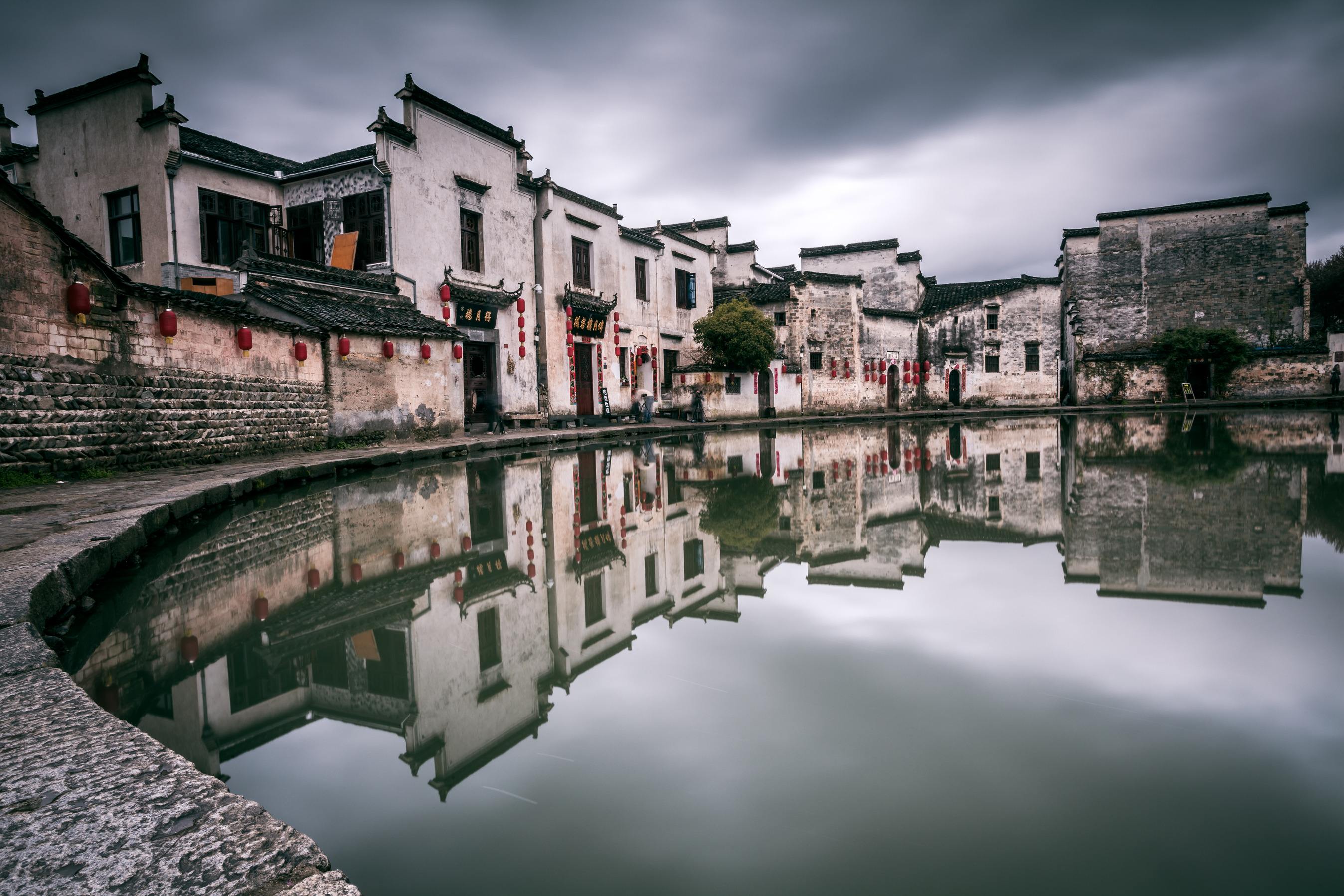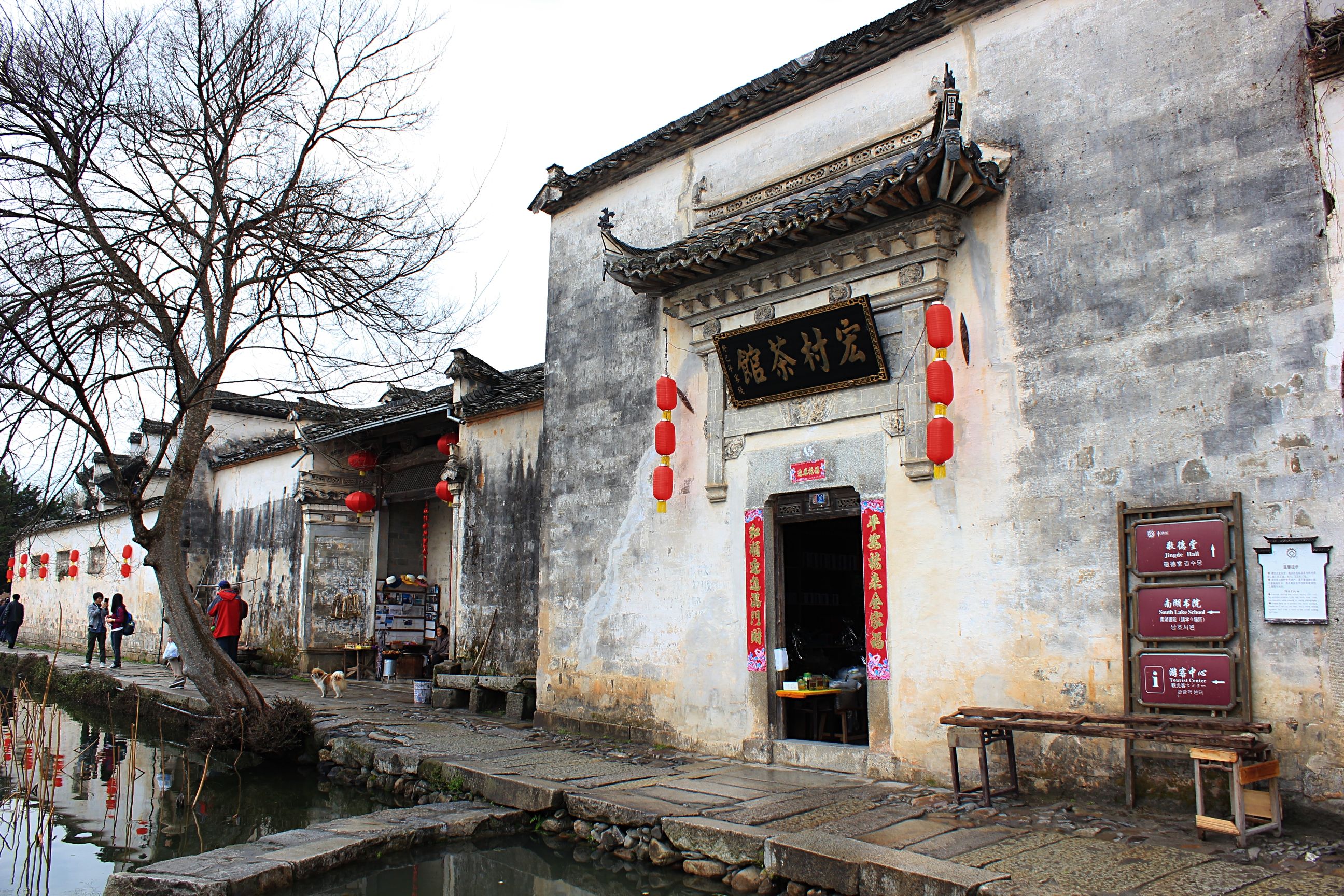 Lunch will be arranged at a good restaurant in Hongcun Village.
In the afternoon, drive about 1 hour to foothill of Mt.Huangshan, where you take Yungu cable car to the top of Mt.Huangshan.
Along the uphill way, you will see the Beginning-to-Believe Peak, The Lion Peak, Brush Pen Peak, A Monkey Gaping at the sea and other attractions, enjoy the fantastic sunset on Cloud Dispelling Pavilion. Upon reaching the top, you are greeted with a breathtaking view of Huangshan Mountain. This is when you truly discover why it is known as the "the loveliest mountain of China."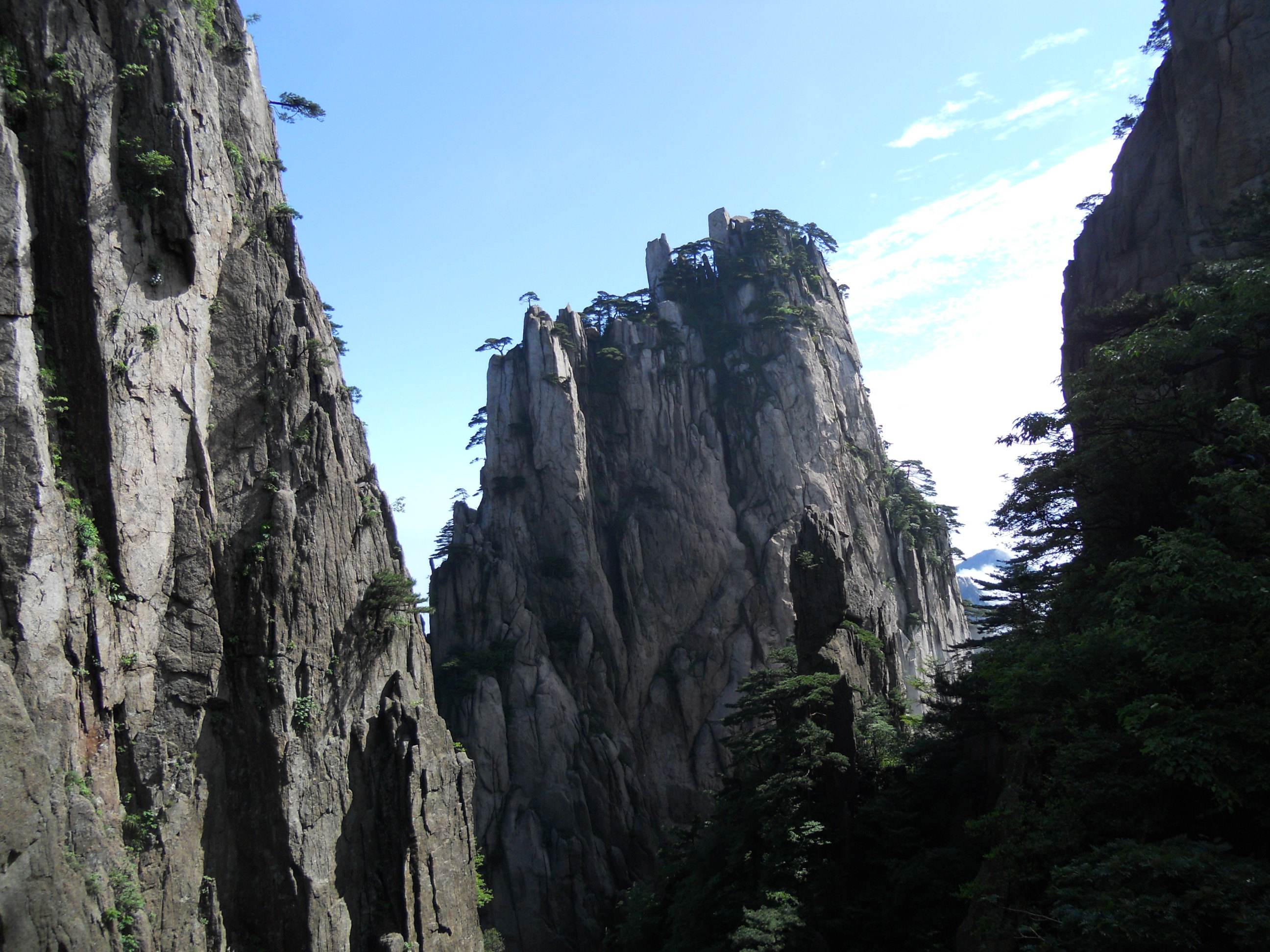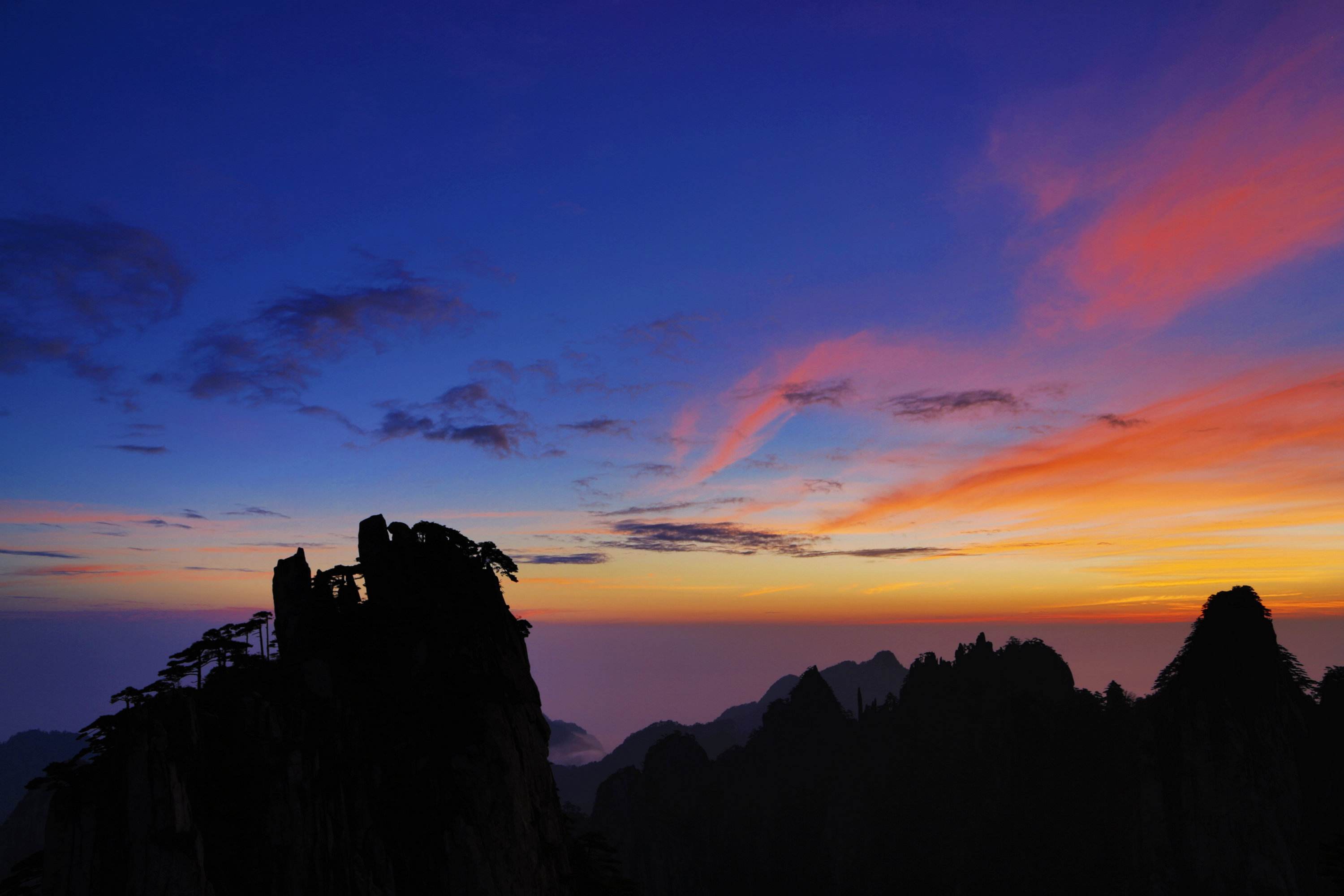 After the tour, you will taken to your hotel and have dinner in your hotel.
Day 8 Huangshan-Shanghai
Place&Transport: Huangshan
Today's Activities: Enjoy Huangshan Sunrise,Take train to Shanghai
Accommondation: Four or Five star hotel in Shanghai
Meal: B
If weather permits, get up early (around 5am- 6am) to enjoy the magnificent sunrise view. The best place for watching sunrise is from Refreshing Terrance, it is also closest spot from your hotel. In good-weather days, you can see clearly the golden light of the sun piercing the mists, and rocky peaks rising above the frothy, ever-changing sea of white clouds. After the sunrise, get back to your hotel for breakfast.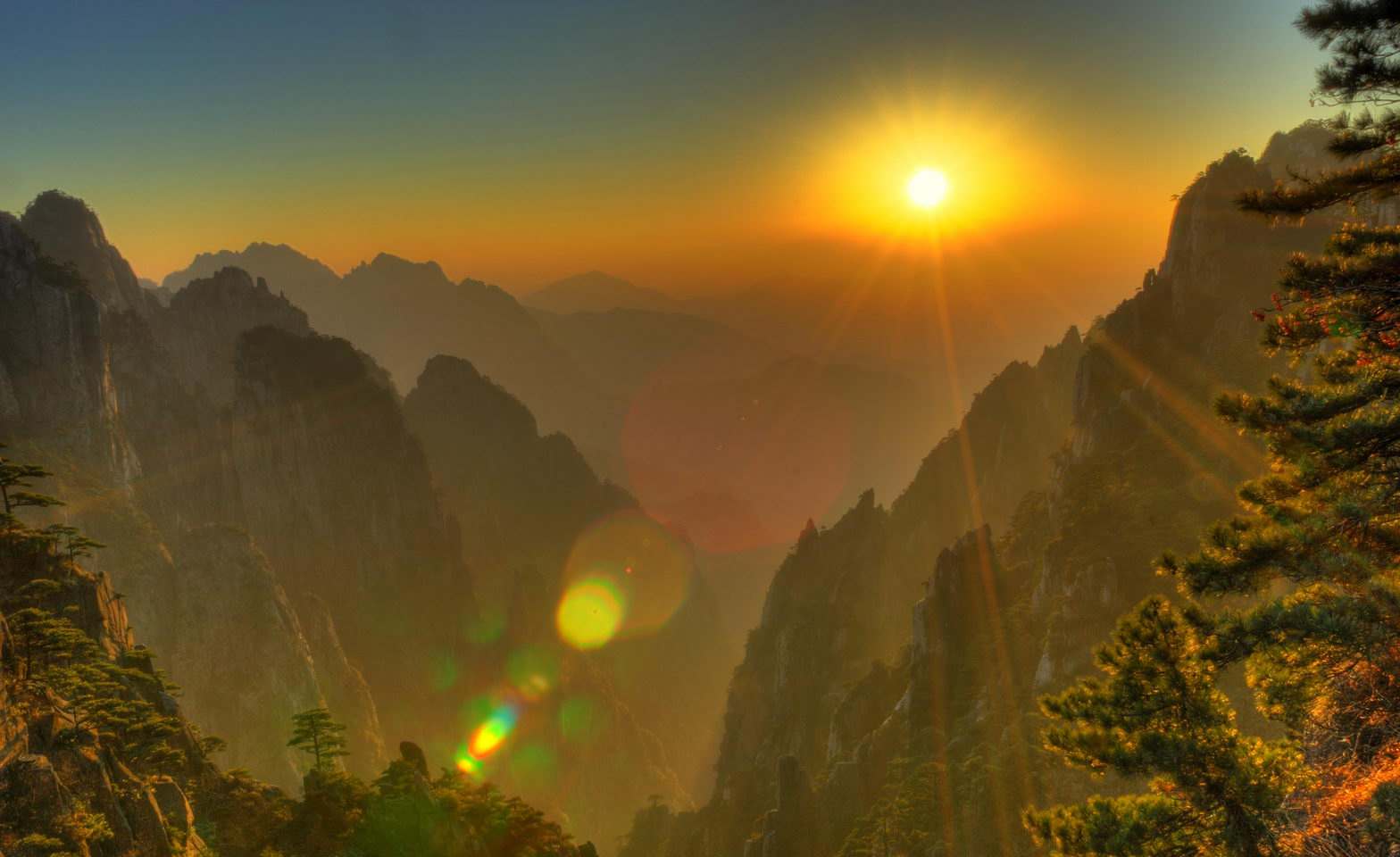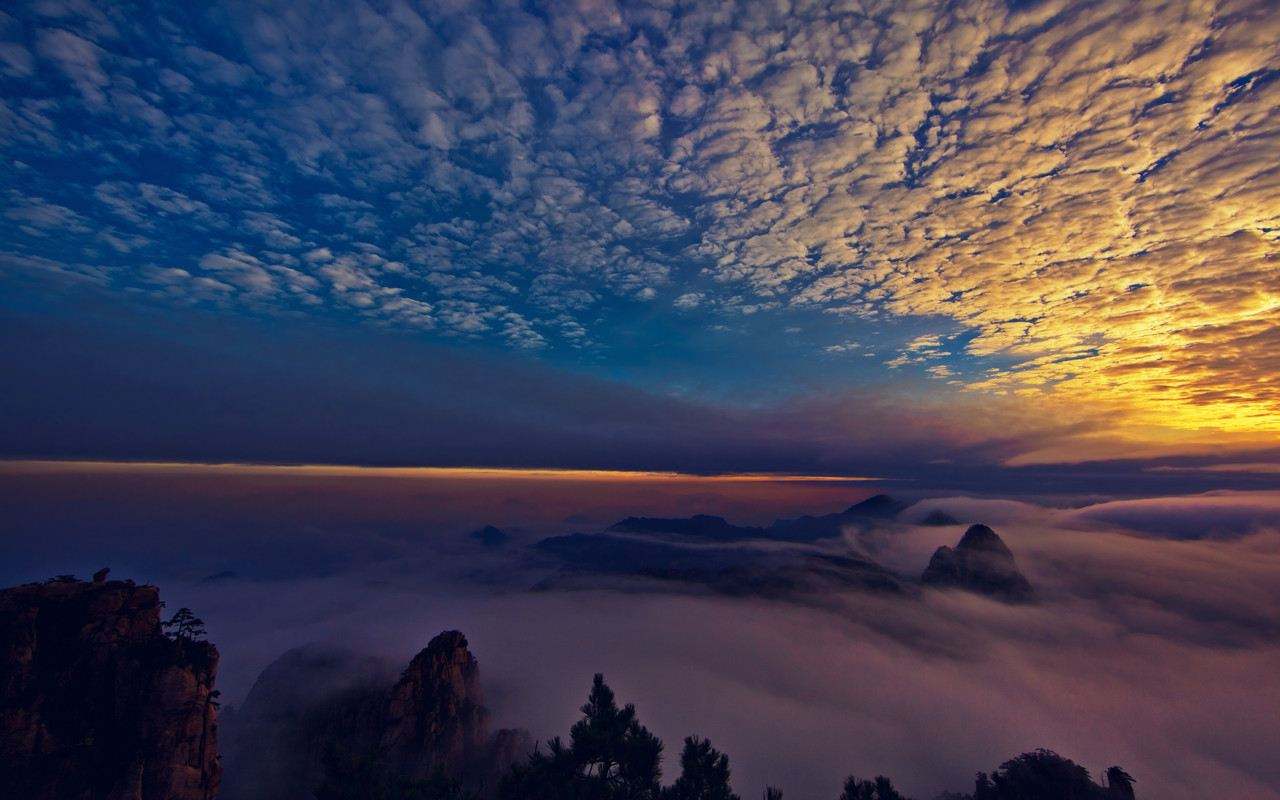 After breakfast, continue on your wonderful sightseeing on the Yellow Mountain to see the famous Dawn Pavilion, Stone Monkey Watching the Sea on the Lion Peak (1690m). Then walk along the wood path to the cable station to take a cable car to exit the mountain. Your driver is ready at the mountain foot to transfer you back to Huangshan City for lunch.
After lunch, you will be transferred to Huangshan train station for the afternoon train to Shanghai. Upon your arrival in Shanghai, our guide will pick you up from station and take you to have dinner before hotel check-in.
Day 9 Shanghai Departure
Place&Transport: Shanghai
Today's Activities: Shanghai Departure
Accommondation: no
Meal: B
Free on your own in the morning, then you will be transferred to the airport and you can fly back home. Have a pleasant trip!
How Our Teams Serve you at China Private Tour
1-on-1 Travel Consultant
Our travel consultants have been working in local tourism for years, they are professional, experienced and responsible sharing our wealth of knowledge to plan your trip. They will formulate customized tour plan based on your travel interests, time, and budget as well as providing professional suggestions. Beside, they will keep in contact with you during your entire tour in China, continually checking if everything is going well as planned.
Excellent Local Guides
All of our tour guides are certificated and experienced. They are local experts with detailed knowledge about attractions, history, culture but also prepared to talk frankly about whatever topic interests you. They know the best places to visit, can give you advice on restaurants that serve great local food, the best places to shop, or theaters for the best shows in town. They'll show you more about the history, culture, customs and authentic local life.
Private Car and Driver
We ensure that all of the vehicles that we use are air-conditioned, non-smoking, clean and well-maintained.(Not over 4 years). Our drivers are are local, polite, friendly and helpful with over 10-year drive experience. All kinds of vehicle are offered, and yours depends on the size of your group. Usually, we offer sedan cars, SUVs, business vans (MPV) and different types of buses, all with extra space for your luggage.
Meals & Dining
If the meals are included in the itinerary. We will take you to the best local restaurants and help you order dishes according to your preference on spot to guarantee that the food is freash not pre-cooked. Some meals excluded in your itinerary as you like, your private guide will be still delighted to give you some suggestions and take you to the local featured restaurants every week based on the online reviews of customers. We have a large selection of different restaurants which cater to the specifications of our customers, and are available to provide various options, such as vegetarian, Muslim, Chinese, Western, Jewish, and Indian restaurants.
Price Per Person in US Dollars