Hangzhou Zhongshan Park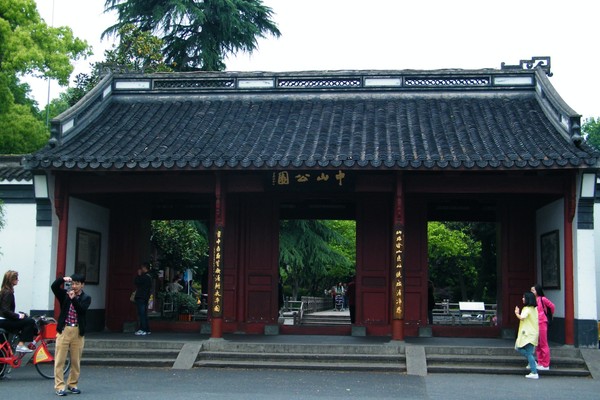 A Brief Introdution
Zhongshan Park is located at the center of the southern Solitary Hill, the only natural island of the four in the West Lake. The Solitary Hill is linked by the Bai Causeway on the east and Xiling Bridge on the west. To the south is the Outer West Lake and to the north, the North Inner Lake, hence it is solitary. The hill is thirty-eight meters above sea level and covers an area of twenty hectares.

History & Background
The park is a perfect combination of woods, pavilions and winding paths along the southern slope of the Solitary Hill. In the Qing Dynasty (1644-1911), a traveling lodge was built to be used exclusively be Emperor Kangxi during his inspection tours of Hangzhou. In 1927, it was turned in part into a public park known as Zhongshan Park in memory of Dr. Sun Yat-sen, who lead the 1911 Revolution.
Highlight Of Zhongshan Park
The park is known as the "West Lake Heavenly Sight", an area of zigzag bridges, pools, artificial rocks, plants and pavilions.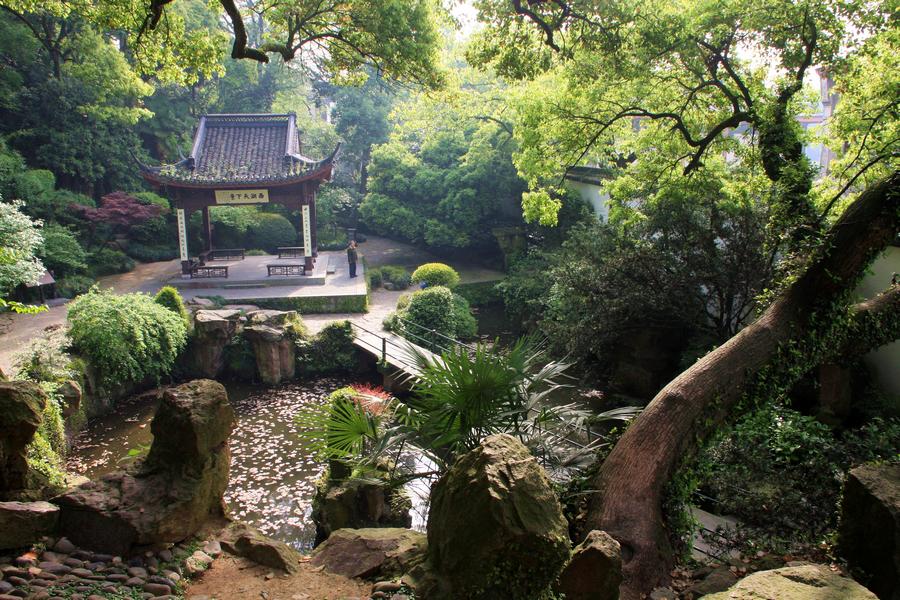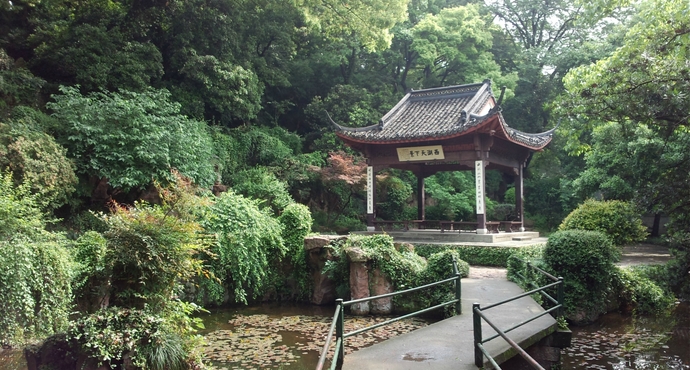 On the pillars of the pavilion is inscribed a couplet: " With waters and hills, each place looks bright and beautiful; Rain or shine, every moment appears pleasant and wonderful."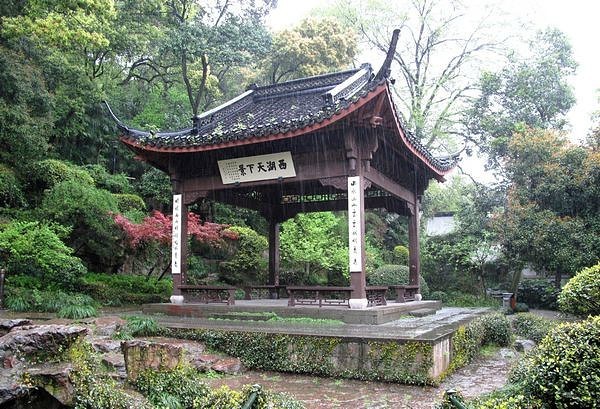 About Dr. Sun Yat-sen
Sun Yat-sen was a Chinese physician, writer, philosopher, calligrapher and revolutionary, the first president and founding father of the Republic of China. As the foremost pioneer of the Republic of China, Sun is referred to as the "Father of the Nation" in the Republic of China, Hong Kong, Macau and the "forerunner of democratic revolution" in People's Republic of China.
Sun played an instrumental role in the overthrow of the Qing dynasty during the years leading up to the Xinhai Revolution. He was appointed to serve as Provisional President of the Republic of China when it was founded in 1912. He later co-founded the Nationalist Party of China, serving as its first leader. Sun was a uniting figure in post-Imperial China, and he remains unique among 20th-century Chinese politicians for being widely revered amongst the people from both sides of the Taiwan Strait.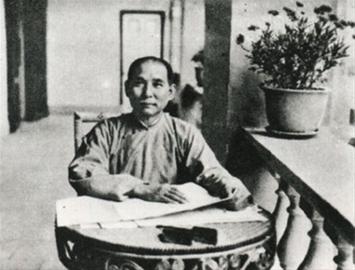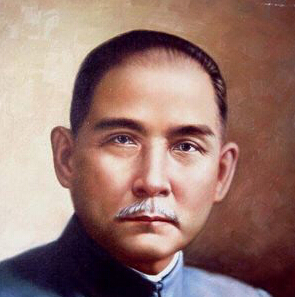 Information

Address: No.1, Gushan Road, Hangzhou (杭州市孤山路1号)
Phone: 86-571-87967552