Tour Itinerary
Place&Transport: Hangzhou
Today's Activities: The hangzhou Westlake(including Westlake Boat Ride), Fish Viewing at the Flower Pond, Lingyin Temple and Meijiawu Tea Plantation, Anmanfayun Village, The Song Dynasty Imperial Street
Accommondation: No
Meal: No
Meet your private guide who holding a sign "Hangzhou Private Tour" upon pickup at the Hangzhou railway station or your hotel lobby in Hangzhou city. Set out on a full day of sightseeing in the comfort of an air-conditioned private vehicle, and talk with your guide about any particular interests you have so the commentary and itinerary can be customized.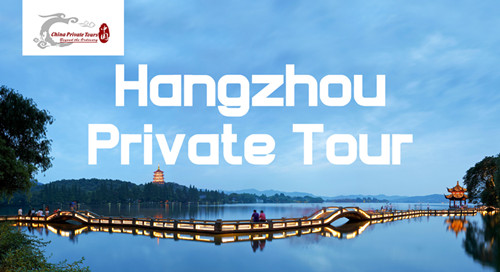 Our Pick up sign" Hangzhou Private Tour"
With your personal tour guide, you will be taken to famous Hangzhou West Lake-one of world UNESCO Sites. The best way to viste the lake is by boat. We special arrange a private boat for you since the public tourist boat are very crowded and noisy and sail to the secret parts of the westlake only known by local people.Taking a boat sailing on the picturesque West Lake is an enjoyable and relaxing way to appreciate the beautiful scenery with its islands, causeways, temples, pagodas and ornamental planting.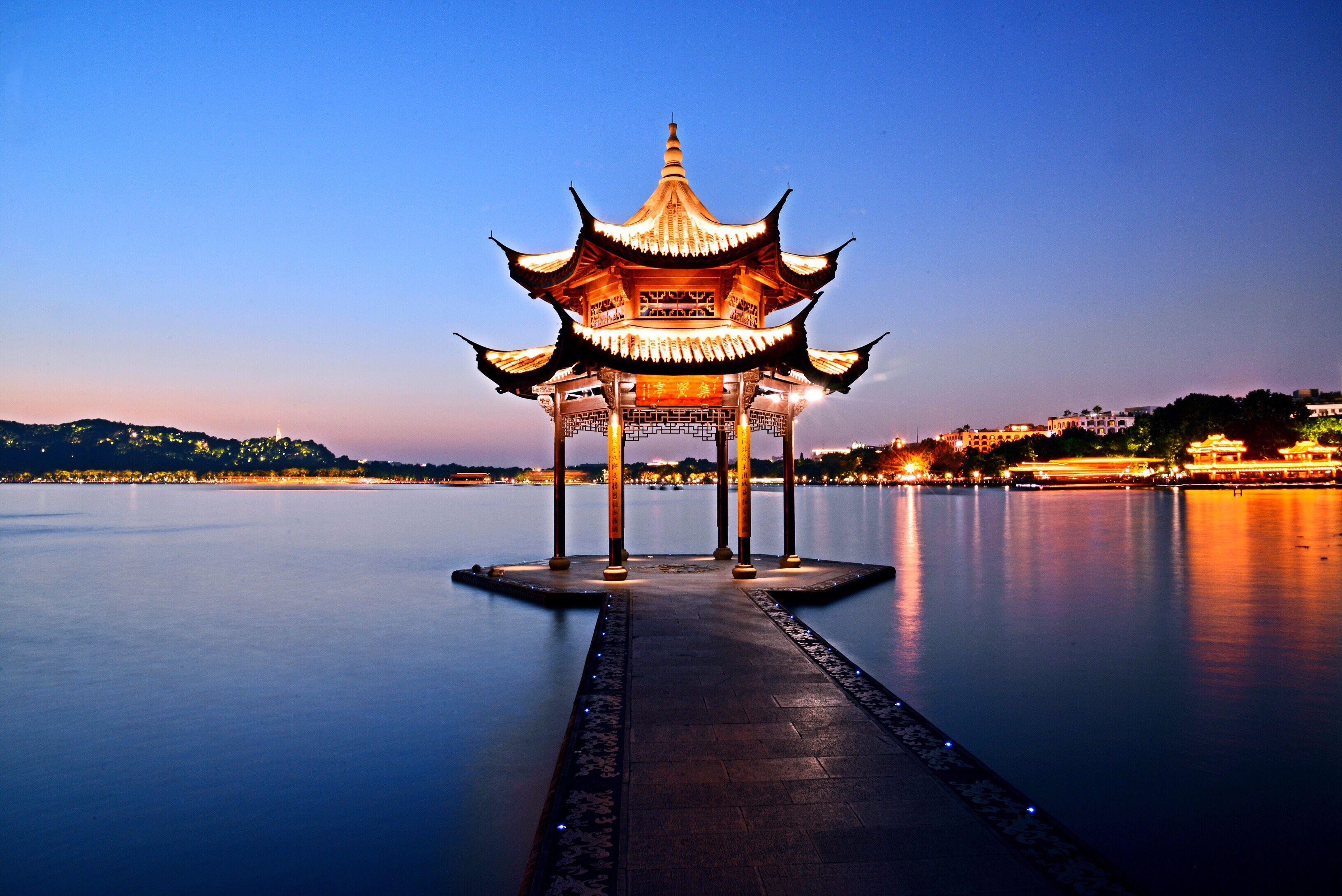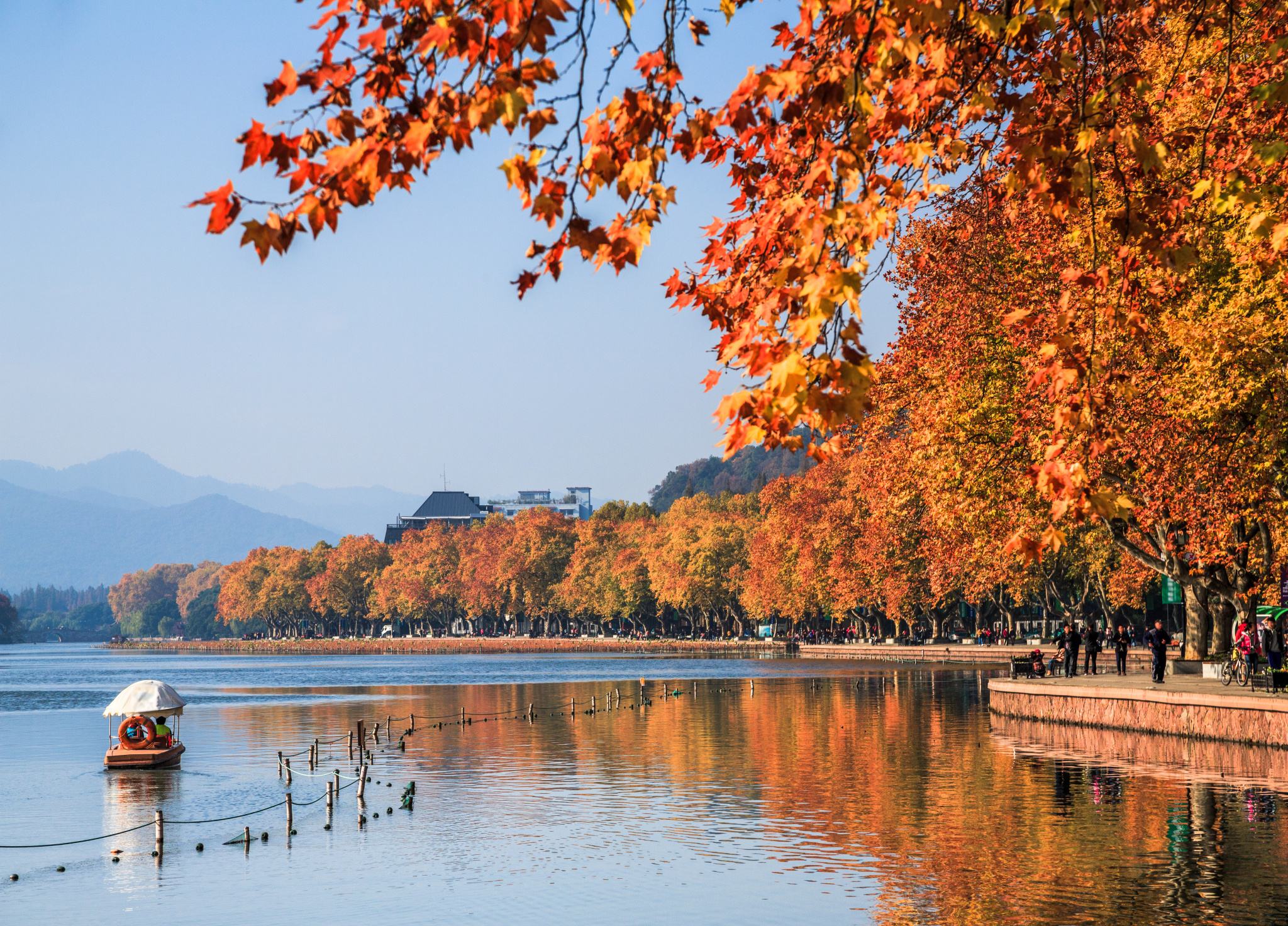 Later, visit Lingyin Temple & Feilai Peak. At the site, you'll see the ancient tree roots that rise above the ground, their branches twisting and winding up the peak. Immerse yourself in Lingyin Temple, the biggest & oldest temple of China. It's a great centre of information for those who wish to study aspects of Chinese Buddhism in detail. You'll see the palaces, pavilions and halls together with their many figures of Buddhist deities represent a splendid and unque collection of architectural and artistic cultural relics . From the Lingyin Temple, walk along a cobblestone pathway leading to Amanfayun Village, a restored Chinese village dating back hundreds of years and situated in a remote forest of camphor and bamboo. Immerse yourself in the tranquil atmosphere of the hamlet dotted with traditional dwellings and surrounded by tea fields.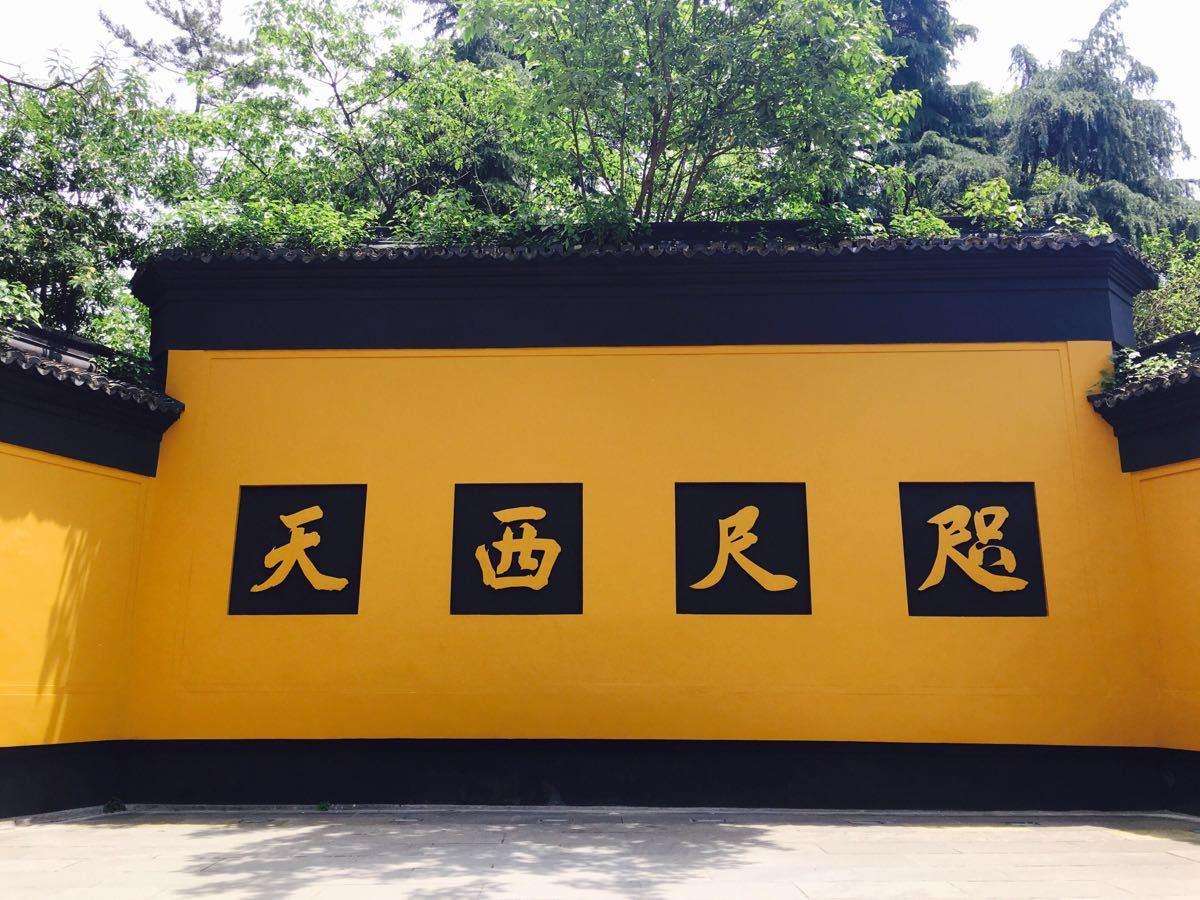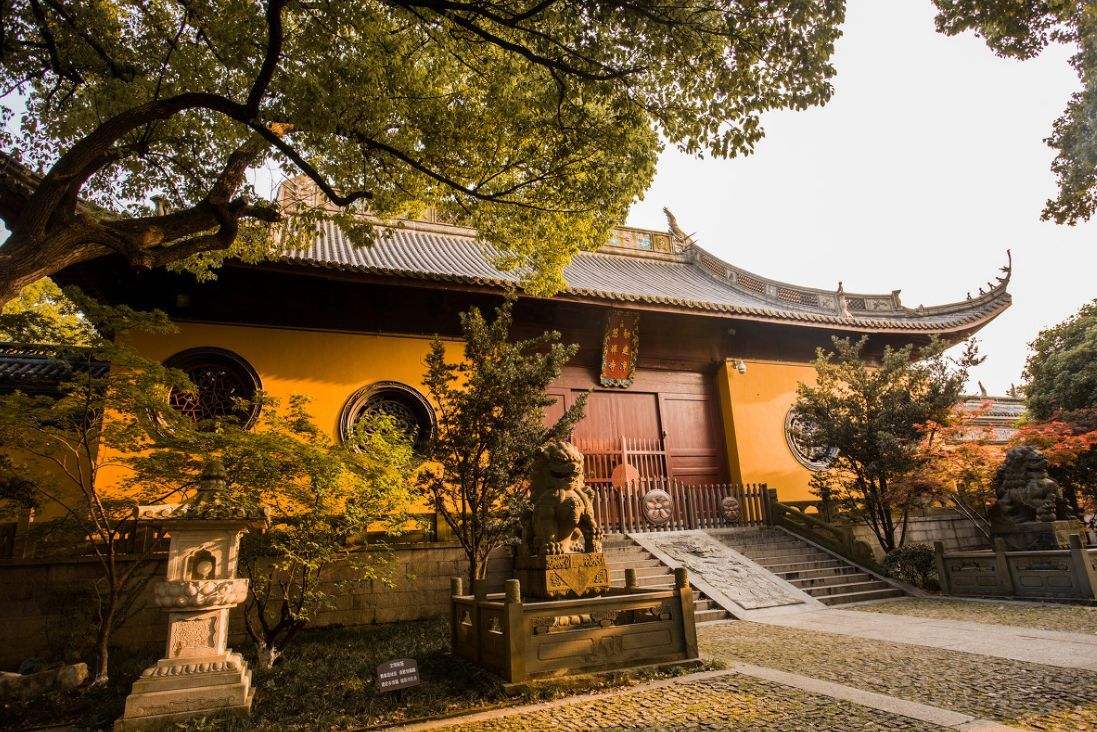 After visiting the Lingyin temple, walk from the back door of the temple to the Amanfayun Village: The picturesque Aman Fayun Village is located in the Fayun Nong area, surrounded by natural forest and scenery, a short drive west of Hangzhou. Nearby attractions include the village of Tianzhu, the Lingyin Temple, Flower Pond, West Lake, Hangzhou History Museum, and the Yongfu Temple. Amanfayun is located in a remote and tranquil forest., immerse yourself in an atmosphere of a traditional Chinese village; a true journey through time. Encountering Amanfayun for the first time is like stepping into a Zhang Yimou film (he of Raise the Red Lantern and the Beijing Olympics opening and closing ceremonies fame); your every glance is greeted with a kind of mise en scene; a bright-yellow parasol against the muted stone buildings, a glimpse into an ancient courtyard to someone sweeping away the fallen autumn leaves, a carved inscription in stone framed by lush wet vines. You will feel becoming gently untethered from the concerns of the day.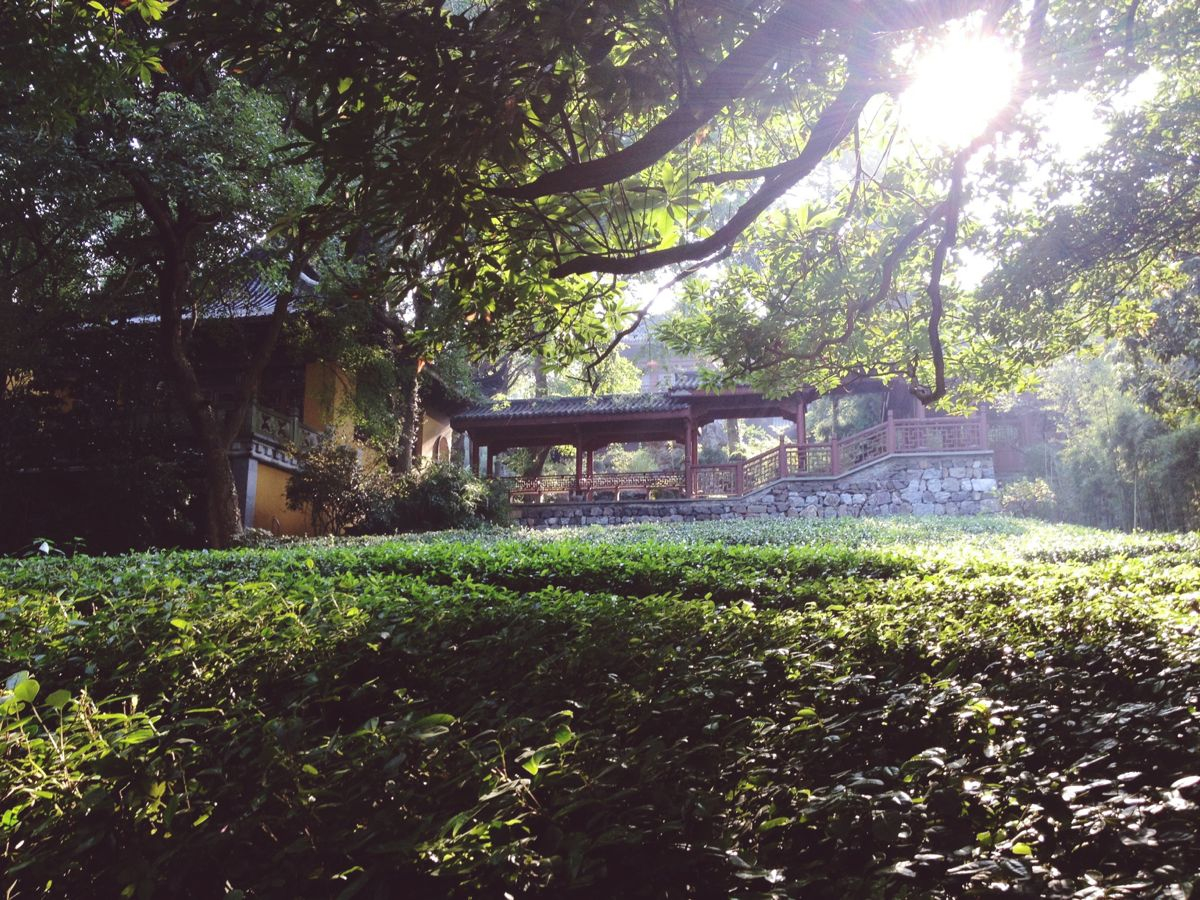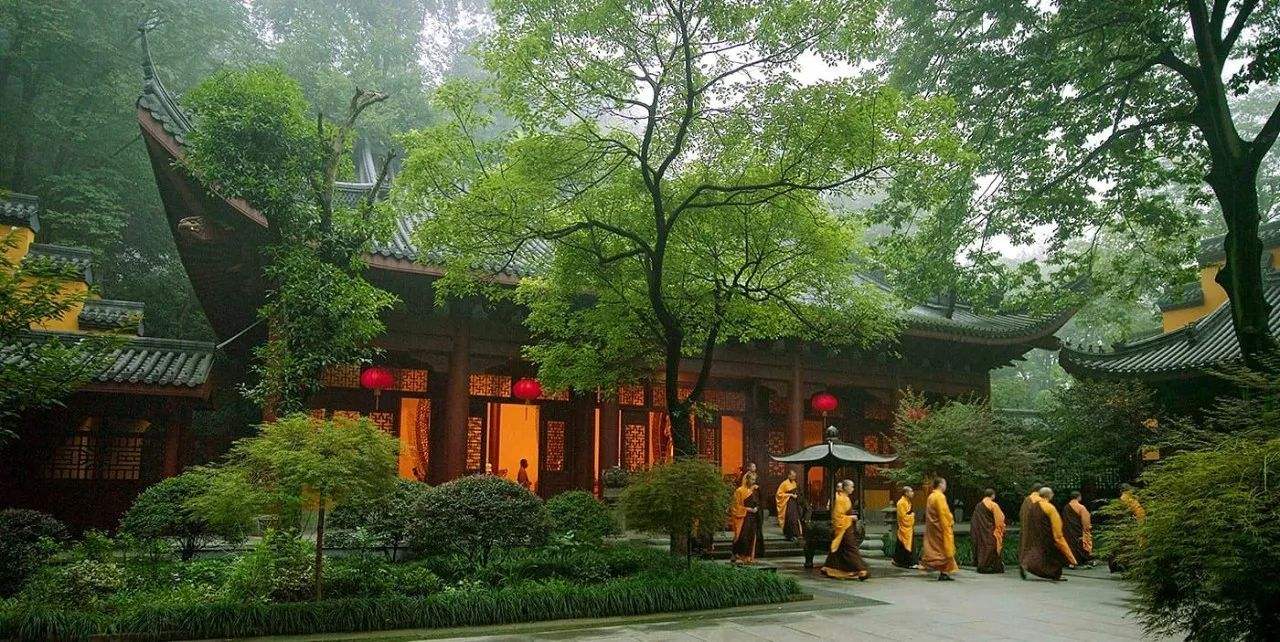 After walking across the Aman Fayun Village, drive to a village in the mountain side, our guide will pick a nice place for you for lunch!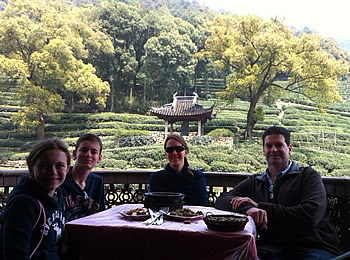 Lunch at the local Tea Farmer's House to try the local delicacies

Lunch at the local Tea Farmer's House to try the local delicacies
Have your Lunch at the restaurant popular with the local people to stay away from the tourists' meals.( In china, do not go to the tourists's restaurants when you are on a tour. You shold go to the right place to have the meals, then you are in real china ). We give you the meal options as below:
1) Lunch at Local Tea Farmer's Tea House to know the real life of the local people: And we also can organize tea farmers teach you how to prepare, cook local delicaies if you want to. You can learn how to cook: Beger's Chicken, Westlake carp in vinegar source (Do not be scared, no bones!!! Aha), Lotus root, bamboo shoot...and other many tasty vegetables )
2) At the local restaurants which are popular with local people, such as Grandma's Kitchen, Green Tea Restaurants...And also fancy ones as well, 28 Hubin Road(Top 50 Best in Asia, Jinsha Restaurant in Four Seasons Hotel. We are the local, we are the sources. We know many excellent restaurants even not listed on Lonely Planet and some other travel guides.
After lunch, drive to Meijiawu Tea Plantation: Tea village is seated at the hinterland of West Lake Park and it boasts the most important tea production basis. Here you are in an original natural environment, just relax your feelings and enjoy the special tea culture, taste the fragrant tea while appreciating the beautiful village scenery.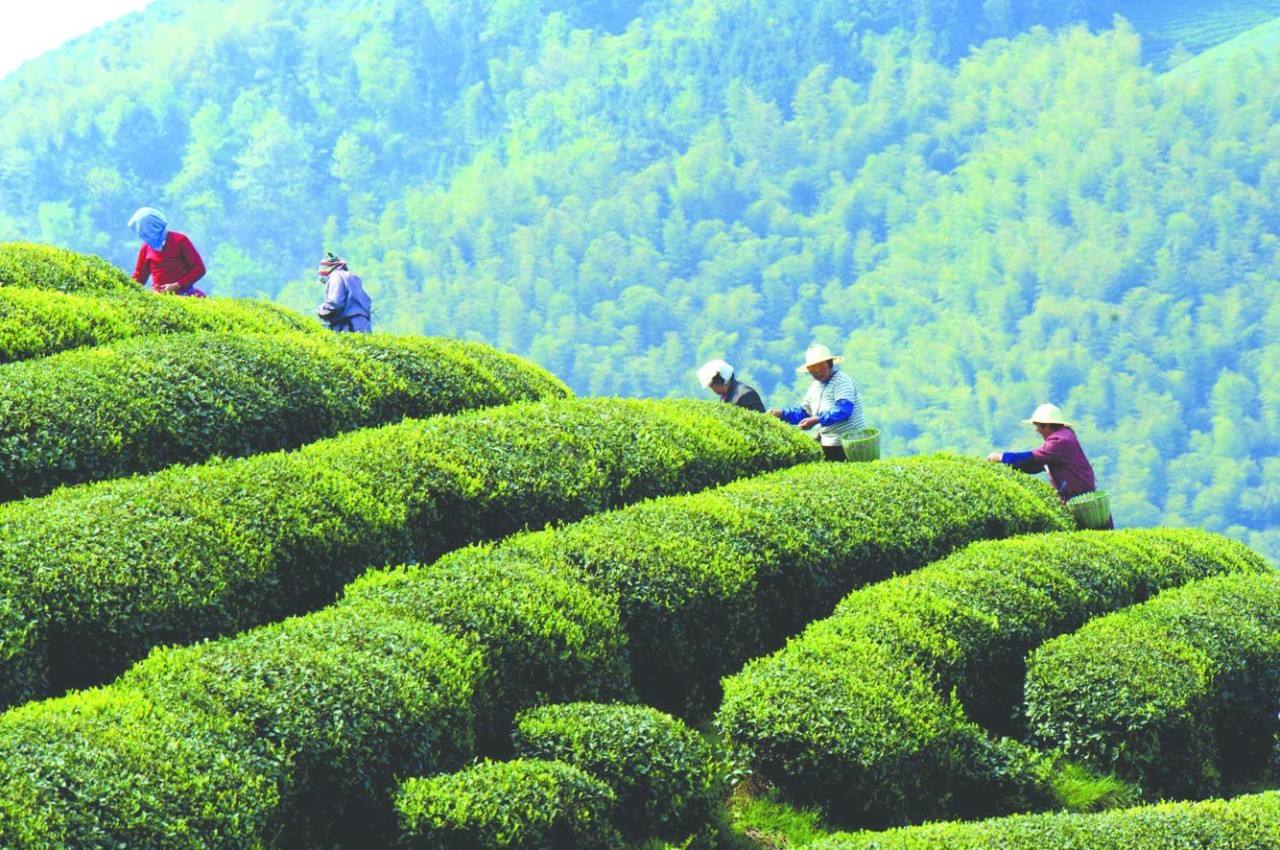 The last stop is The Song Dynasty Imperial Street: Has been renamed Zhongshanlu Beiduan, but still leads to the Palace of the Northern Song dynasty (960-1127AD). The road that stretches 400 meters (1,310ft) is lined with snack bars that offer local delicacies and shops that sell antiques, embroidered items and silks among others.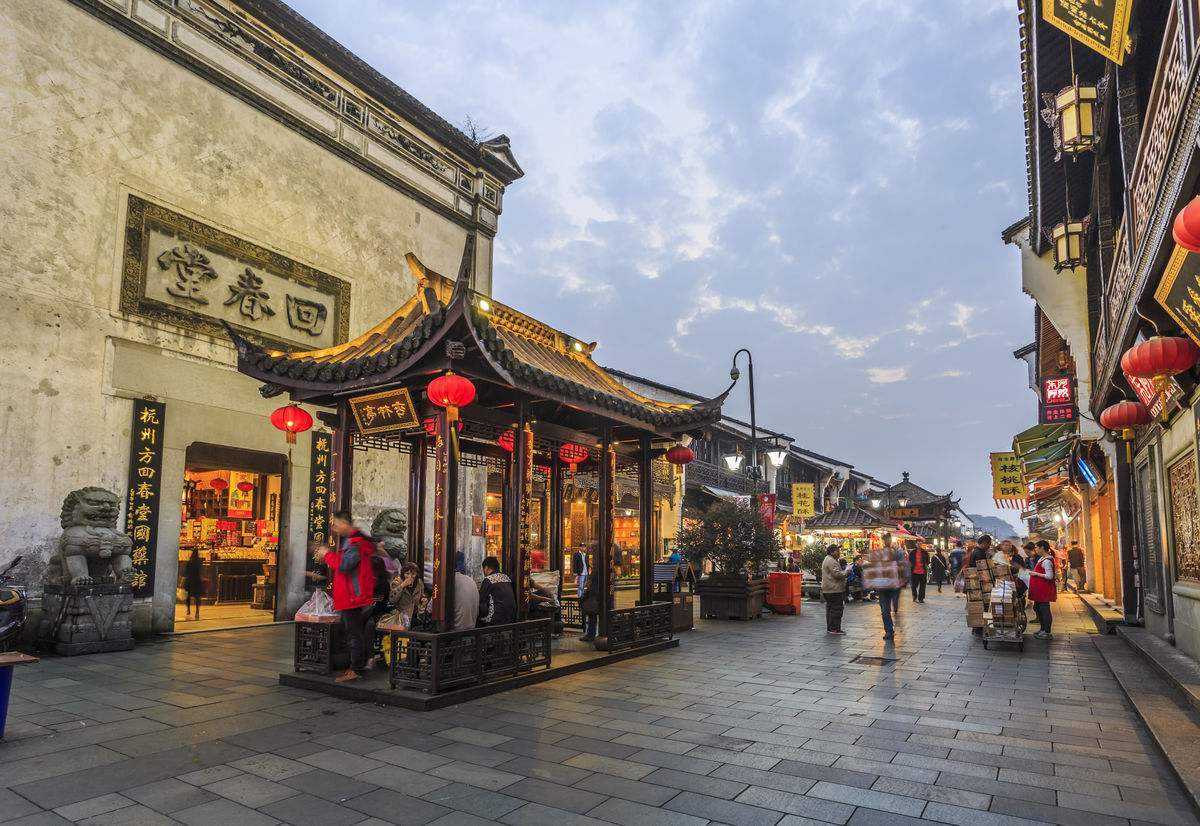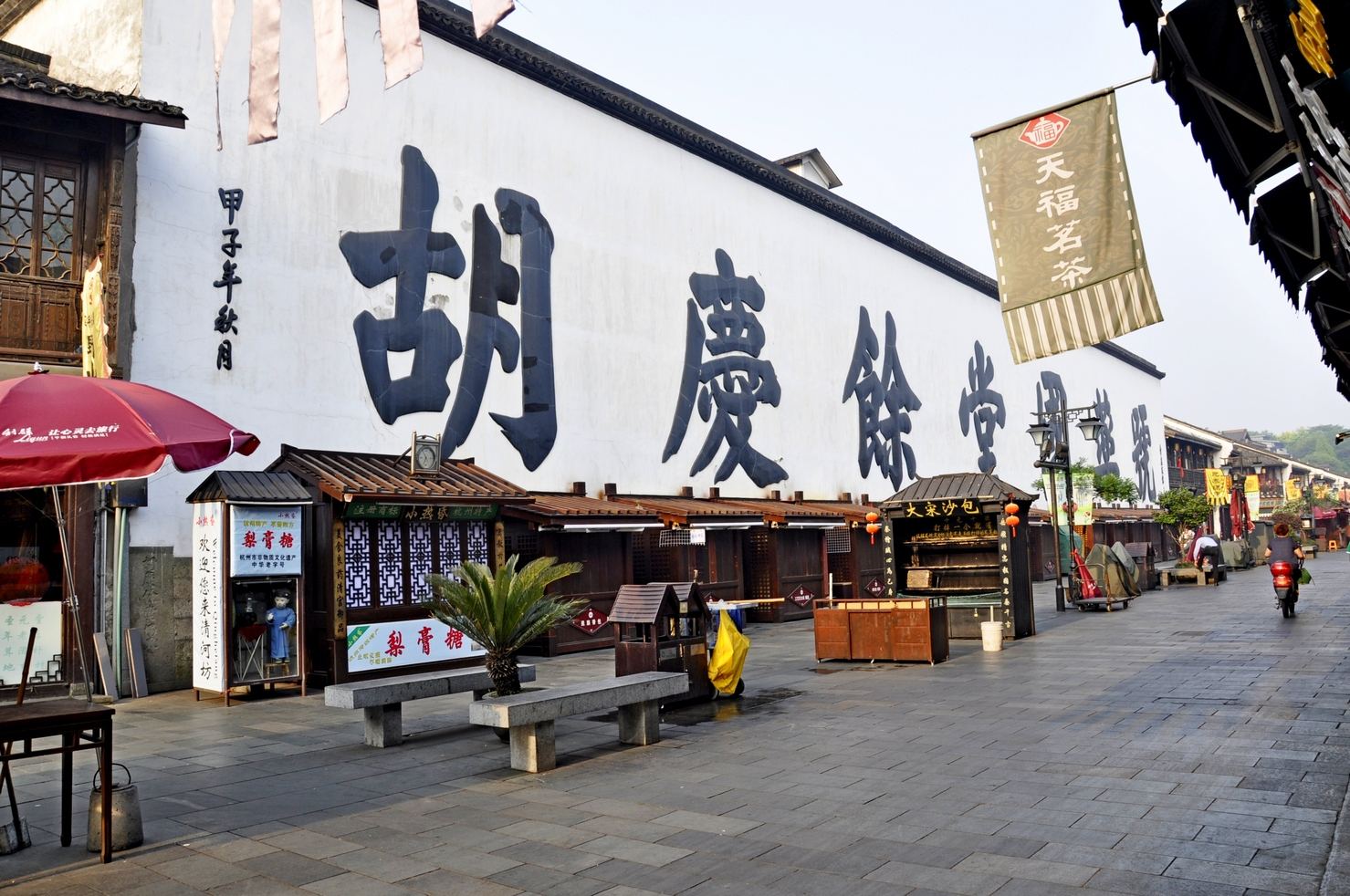 After the tour, our tour guide and driver will drive you back to your hotel in Hangzhou or the hangzhou train station and your tour ends.
Optional Activities
We provide off the beaten track Hangzhou activities as below to enhance your tour experience. You can choose some of them to customize the above tour. Or if time permits, you can add one or two of them in the above itinerary (Only additional entrance fee required. And some are free charge of entrance fee).

Morning Market & Breakfast Experience Cost for Breakfast: within 20RMB Per Person
If your hotel doest not provide breakfast or you are a foodie and want to taste real Hangzhou. This is a great chance to see how Hangzhou wakes up by experiencing the tastes, sounds and local way of life. Get whisked through Hangzhou's old streets, alleys and morning market with our local guide to eat the most authentic breakfast at places we know and you can't find on your own.
Blind Date Culture at Wangsong Campus Free Charge
Feeling the local dating culture at Wansong Academy where the locals take part in the blind date fair "Chinese Matchmarking Day".Here attracted over thousands of young singles and their parents. ( Available on each Saturday morning)
Westlake Sunset Watching at Chenghuang Pavilion Entrance Fee: 40RMB per person
Follow our guide to climb up to the Cheng Huang Pavilion where is the one of the best locations for admiring and photographing the sunset on Westlake.

Local Wet Market Visting Free Charge
Do you want know more about local life? Come with our guide to visit the local wet market. To most locals, wet market is a destination for freshest produce while it is a must-see attraction for a cultural experience to tourists.
Local Family Visiting Free Charge
If you are interested in local culture and life style, we can arrange local famliy visting to sip famous Longjing tea, learn how to cook local food as well as taste Hangzhou cuisine. Local residents will invite you warmly to experience Hang-style life.
How Our Teams Serve you at China Private Tour
1-on-1 Travel Consultant
Our travel consultants have been working in local tourism for years, they are professional, experienced and responsible sharing our wealth of knowledge to plan your trip. They will formulate customized tour plan based on your travel interests, time, and budget as well as providing professional suggestions. Beside, they will keep in contact with you during your entire tour in China, continually checking if everything is going well as planned.
Excellent Local Guides
All of our tour guides are certificated and experienced. They are local experts with detailed knowledge about attractions, history, culture but also prepared to talk frankly about whatever topic interests you. They know the best places to visit, can give you advice on restaurants that serve great local food, the best places to shop, or theaters for the best shows in town. They'll show you more about the history, culture, customs and authentic local life.
Private Car and Driver
We ensure that all of the vehicles that we use are air-conditioned, non-smoking, clean and well-maintained.(Not over 4 years). Our drivers are are local, polite, friendly and helpful with over 10-year drive experience. All kinds of vehicle are offered, and yours depends on the size of your group. Usually, we offer sedan cars, SUVs, business vans (MPV) and different types of buses, all with extra space for your luggage.
Meals & Dining
If the meals are included in the itinerary. We will take you to the best local restaurants and help you order dishes according to your preference on spot to guarantee that the food is freash not pre-cooked. Some meals excluded in your itinerary as you like, your private guide will be still delighted to give you some suggestions and take you to the local featured restaurants every week based on the online reviews of customers. We have a large selection of different restaurants which cater to the specifications of our customers, and are available to provide various options, such as vegetarian, Muslim, Chinese, Western, Jewish, and Indian restaurants.
Price Per Person in US Dollars