History of West Lake
Post Date: 2018/05/25 22:55
Share to:
The most significant landmark in Hangzhou, the West Lake was named simply for its location - it was formed in the west of the city. Its history dates back to ancient times, when it was a water-logged bay formed by sediment deposits from the Qiantang River. Over the years, the lake was in danger of drying up and needed to be maintained by man-made methods.
Bai Juyi and Su Dongpo, who were renowned for their outstanding literary work, were also governors of Hangzhou during two different periods of time, and they took on the mammoth task of reviving the lake. During the Ming Dynasty, the newly appointed Hangzhou governor, Yang Mengying, also contributed to the preservation of West Lake by continuing the efforts of his predecessors.
Baidi (Bai Dike or Bai Causeway 白堤)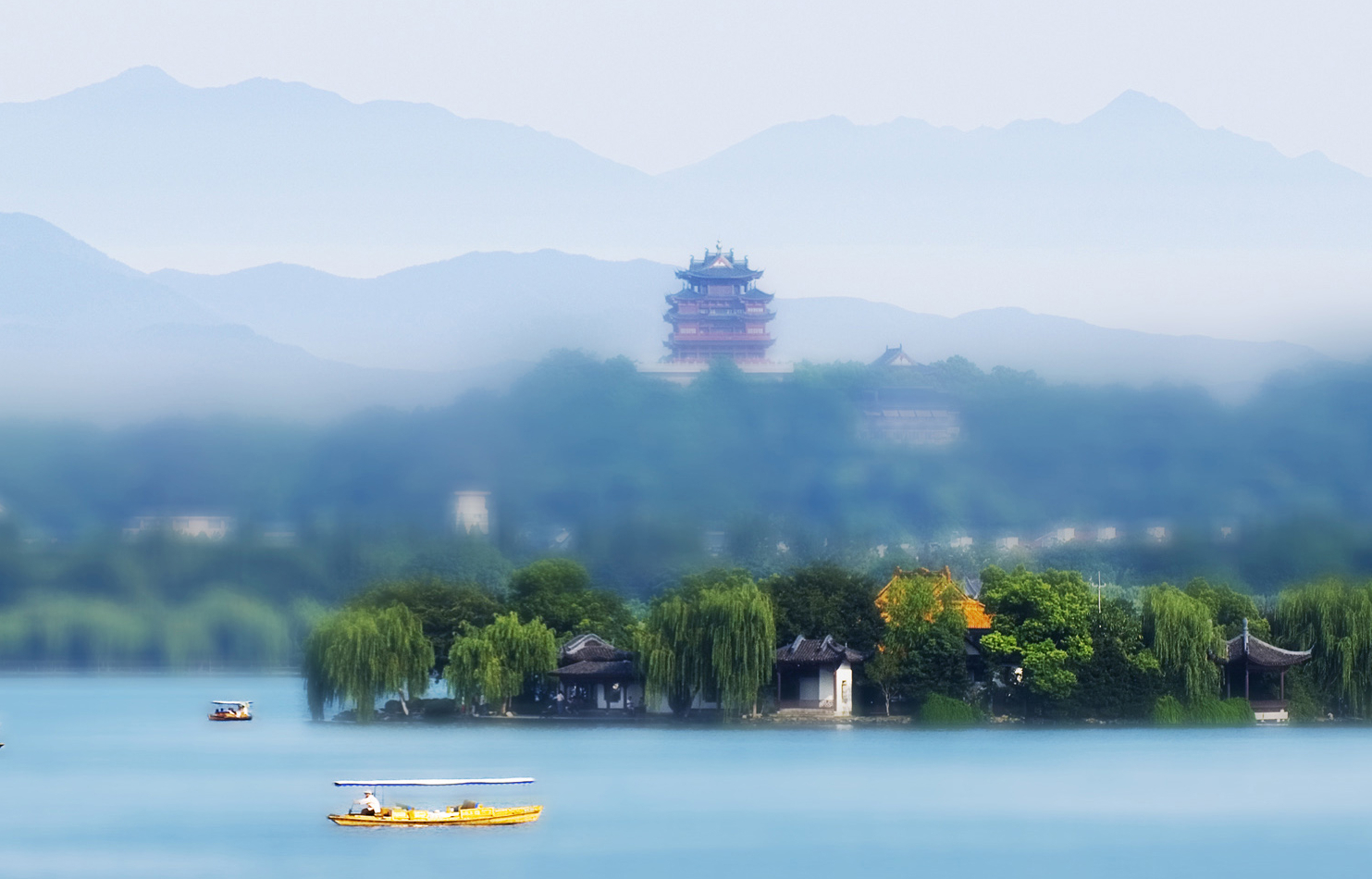 When the lake regained its former beauty, Bai had Baidi built by linking up Duanqiao (Broken Bridge断桥) and Pinghu Qiuyue (Autumn Moon over the Calm Lake 平湖秋月) so that people could walk across the water instead of using a boat. It was named Baidi in honor of Bai Juyi's contributions. A translation of Chinese prose states that "When spring returns to earth, the wind gently kisses the pretty peach flowers and whispers among the green willows that grow along the banks of Baidi." Distance: 2 kilometers, walking time: around 30 minutes.

Sudi (Su Dike or Su Causeway 苏堤)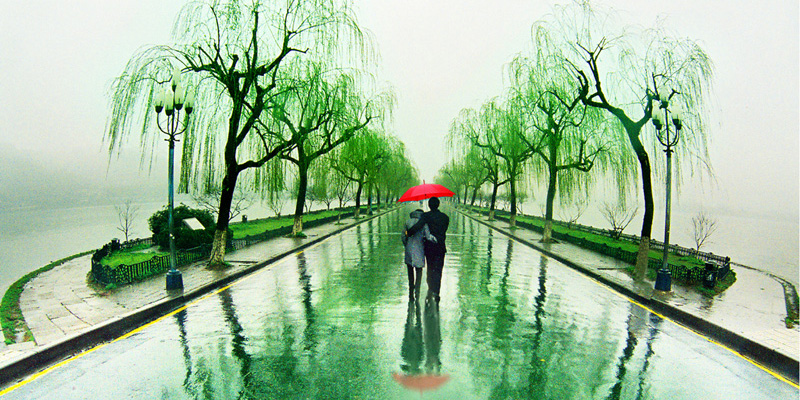 Sudi begins at Nanping Mountain and ends at Qixia Mountain, stretching nearly 3 kilometers lined with willow trees along the banks. "Sudi Chunxiao" (Spring Dawn at Su Causeway 苏堤春晓) ranks first among the 10 best scenic spots of West Lake. Tourists can appreciate the scenery at different angles from the six bridges on Sudi. Truly a photographers' paradise!

Su Dongpo, or also known as Su Shi, was a renowned statesman, artist and literary figure during the Song Dynasty. His remarkable achievements in almost every field of traditional culture and art won him respect and admiration from the common people. When Su was governor of Hangzhou, he ordered a large-scale dredging of West Lake thereby constructing another causeway with the silt taken from the lake bed. Legend has it that as a reward to the workers, he invented the dish Dongpo Pork, which even today is still found on restaurant menus. This dish now has a history of over 900 years, and is a mandatory must-try when you come to Hangzhou. It is delicious!
Distance: 2.7 kilometers, walking time: around 40 minutes.
Yanggongdi (Yanggong dike or Yanggong Causeway 杨公堤)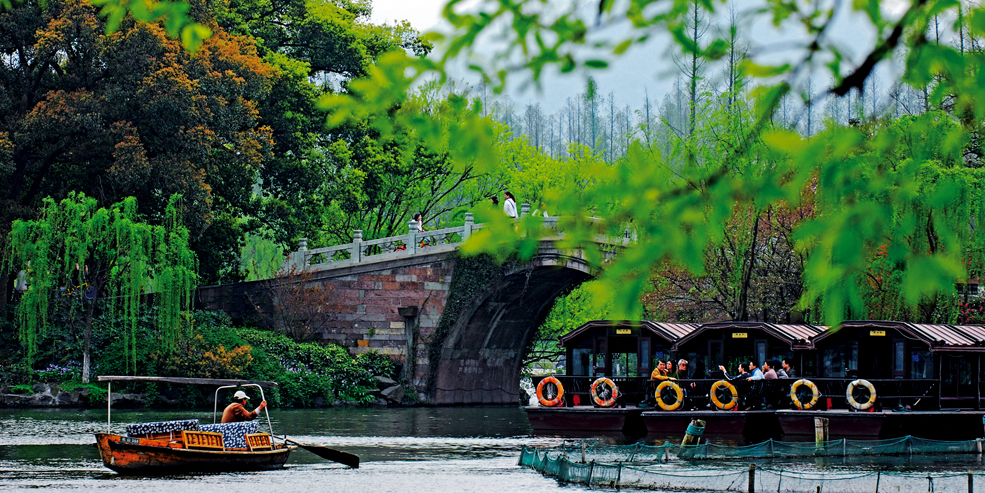 In November 2002, the Hangzhou government decided to restore the area around Yanggongdi as it was turning into a wetland again. Scenic spots such as Golden Sands Bay (Jinshagang 金沙港) and the Turtle Pool (Wuguitan 乌龟潭) were carefully conserved, expanding West Lake's water surface area from 5.6 to 6.5 square kilometers.

Since most of this reclaimed area is a wetland, visitors can find secluded pools and wildlife that are natural only to this environment, differing from other parts of the lake. The scenic area of Yangyongdi is also more tranquil than Baidi and Sudi as it is a newly opened area, and fewer people up till now have ventured there. Yang Mengying (杨孟瑛). Governor of Hangzhou during the Ming Dynasty (1368-1644 AD), managed to gain government approval to dredge the lake which was in deteriorating condition due to negligence following the Song Dynasty. As the lake turned into a swamp, people started to occupy these areas, utilizing them for private living and agriculture. Seeing this, and weathering strong protests, Yang petitioned to the Ming government as he wanted to reclaim the lake for the public where anyone could enjoy its natural beauty. After five years of persuasive petitioning, he was finally granted the authority and the funding to embark on a large-scale project of relocating residents before starting work on the lake. Yang's contributions to the lake include expanding the water surface and building another causeway named Yanggongdi at the western end.
Distance: 3 kilometers, walking time: around 50 minutes.
Baochu Pagoda (保俶塔)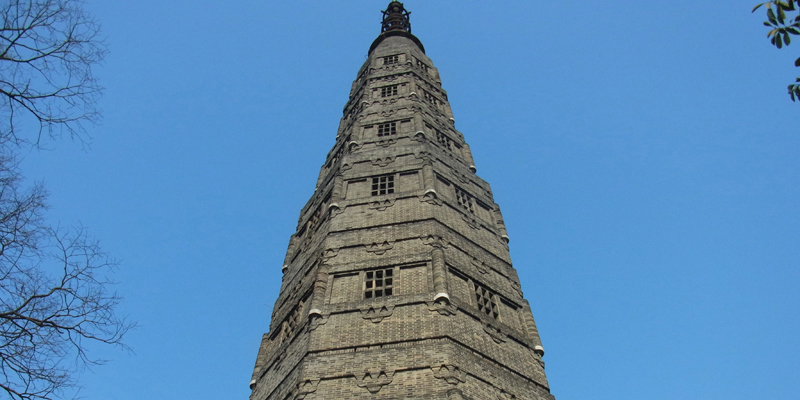 Located at the top of Precious Stone Hill (Baoshishan 宝石山), Baochu Pagoda is a slender, solid stone structure of seven stories. According to local legend, the pagoda was named 'Baochu', meaning 'protect Chu' in Chinese, and was built for Qian Chu (钱俶), the last king of Wuyue Kingdom (907-978 AD) where Hangzhou was its capital. Qian Chu had been summoned to Kaifeng by the Emperor of the Song Dynasty (960-1279 AD) and had been gone for some time with no news of his eventual return.

Today, there are easily-walked dirt paths leading up Precious Stone Hill to Baochu Pagoda which is inaccessible on the inside. Visitors can take a picture of the ancient structure or enjoy a bird's eye view of West Lake while standing upon massive boulders.