Light show themed sports staged along Qiantang River
Post Date: 2017/09/08 23:17
Share to: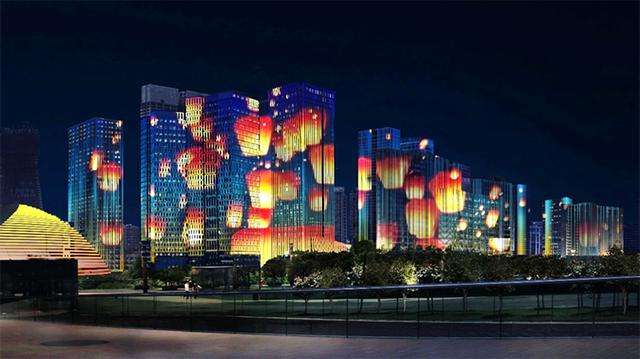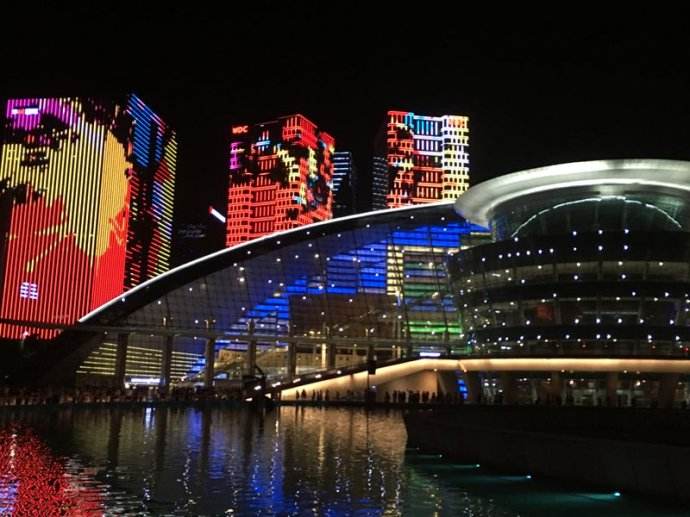 A light show themed sports including jogging, swimming, basketball and soccer is staged from Aug 29 on the walls of 11 buildings along Qiantang River. The show also displays images such as the "most beautiful running track" in Binjiang District and the Olympics Stadium. The 5-minute show ends with the slogan of the 13th National Student Sports Meeting: "Diligence makes life constantly stronger."
The national student sports meeting from Sept 4 to Sept 16 is the largest-scale sport meeting held by Zhejiang. The light show is staged to welcome the meeting and players as well as promote the charisma of sports.
Starting from Aug 29, the show will last until Sept 16. People can see it at 7pm and 8pm every night. Mr. Jing, who takes a walk every evening along the river, felt very proud of the show, "I can feel the warmth of the show, and it has an international style." Light show along the river has become a routine since the G20 Summit.