The Cool Hot Spot in Qiandao Lake
Post Date: 2020/06/23 14:49
Share to: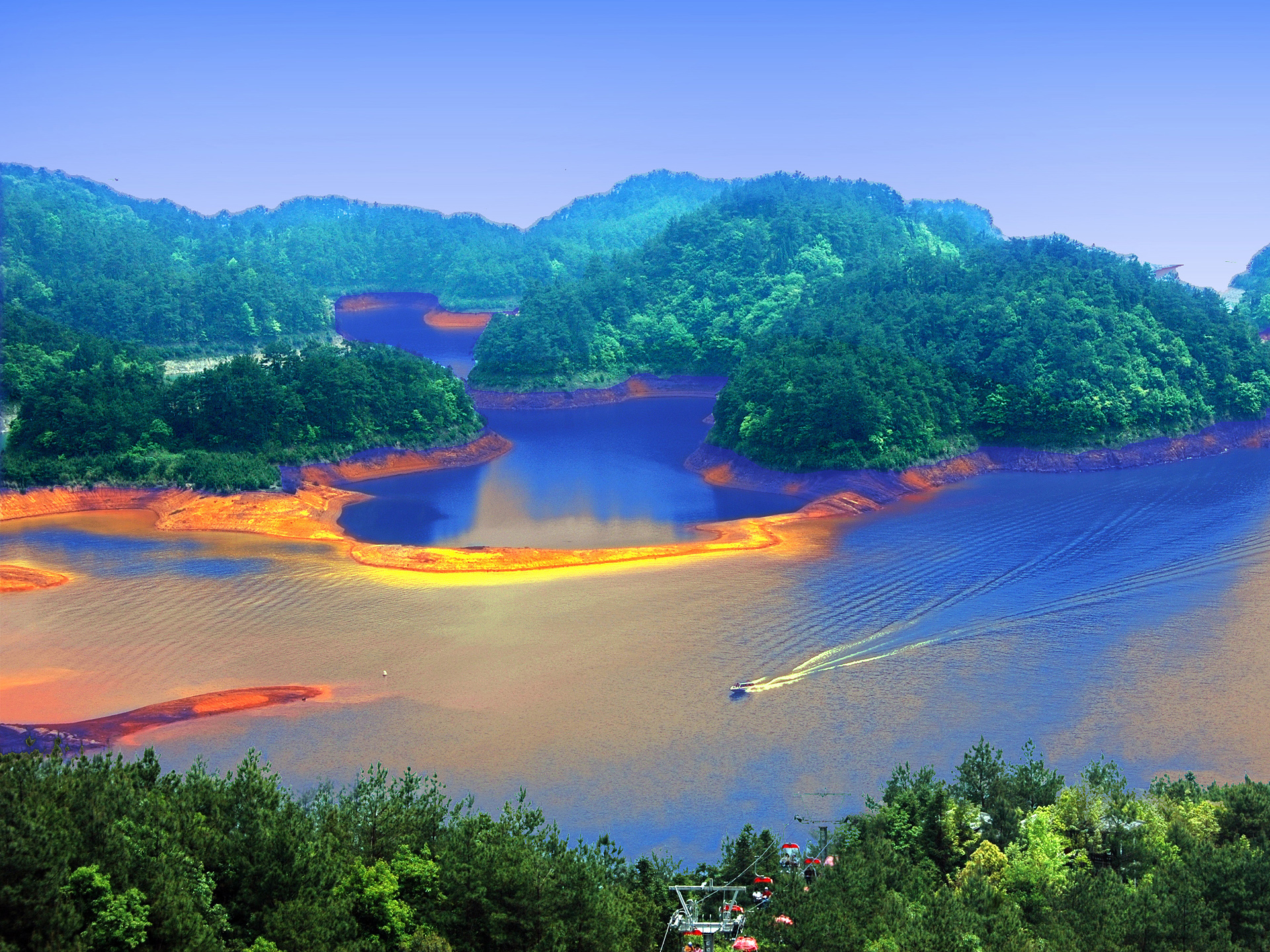 The sweltering summer comes with the scorching sun and the intense heat. The temperature is soaring and people are agitated and want to escape the unbearable heat. Summer is the time to play with water. Why not come to Qiandao Lake Happy Water World (千岛湖欢乐水世界) to ride the waves and enjoy the fun brought by the cool water.
Water Banana Boat
The water banana boat, pulled by motorboats, gallops across the lake like a horse. So why not take a free ride with friends on the water banana yacht sailing across the blue Qiandao Lake? With the rise and fall of the waves, the banana boat is like a runaway horse. Accompanied by the cool lake breeze and laughter, you will feel happy and cozy. The experience is really great!
Jet Skiing
Get on the speedboat and from the moment you step on the accelerator, your adrenaline will reach its peak. Skilled professional drivers will take you through the rapids and turn at high speed with the crystal-clear white water beads blurring your sight. Just enjoy freely the feeling of "the Speed and the Furious".
Kayaking
Kayaking is both a static and dynamic entertaining project. You can team up for two to have a competition, or you can kayak leisurely on the clear lake water, which is also a good experience.
Water Park
This is a fun place for children. Soon, these lively and cute children will bond and share some happy moments…
Luxury Battery Boat
This is an amusement project for all ages. You can sit on a boat and take photos while enjoying the scenery. Let the lake cool breeze caress your face, overlook the dotted islands, and enjoy the gentle and beautiful side of Qiandao Lake.
Water Bumper Boat
This is a high-tech water entertainment project with beautiful appearance, excellent performance, and a strong sense of participation. There are water guns on the boat so that tourists can shoot water at each other. When one side is hit by the other side, the boat will spray water from various positions, which is endless fun!
Water Jetting
This is a high-speed water sport that combines sightseeing, competition, thrill and excitement, and is full of the characteristics of modern civilization. It is visually stunning and entertaining.
Qiandao Lake Happy Water World
Telephone:+86 571 65123456
Location: 119 Qingxi Avenue, Qiandaohu Town, Chun'an County (Zheuzhu Square Qiandao Lake Happy Water World) 淳安县千岛湖镇青溪大道119号
SOURCE: visit hangzhou
Tip: Hassle-free Hangzhou Guided Tours recommended by Hangzhou Private Tour during the COVID-19

Due to safety concerns over the Covid-19 virus, Hangzhou Private Tour hand-picked some Hangzhou Tour with the Qiandaohu Lake in Hangzhou as below for your reference to make sure that you will travel safely during Covid-19.
One Day Qian Dao Lake(Thousand Islands Lake) tour from Hangzhou from US$90 P/P
(Meifengguan Island,Monkey Island,Santan Island,Cruise on the lake)