Day 1
Place&Transport: Hangzhou
Today's Activities: Guo's Villa, Former Residence of Hu Xueyan,Southern Song Imperial Street,Meijiawu Tea Culture Village,Qianjiang New City
Accommondation: N/A
Meal: N/A
Our local hangzhou tour guide will pick you up at your hotel lobby in Hangzhou or the Hangzhou train station with a welcome sign" Hangzhou Private Tour", then starts the Hangzhou day tour as below: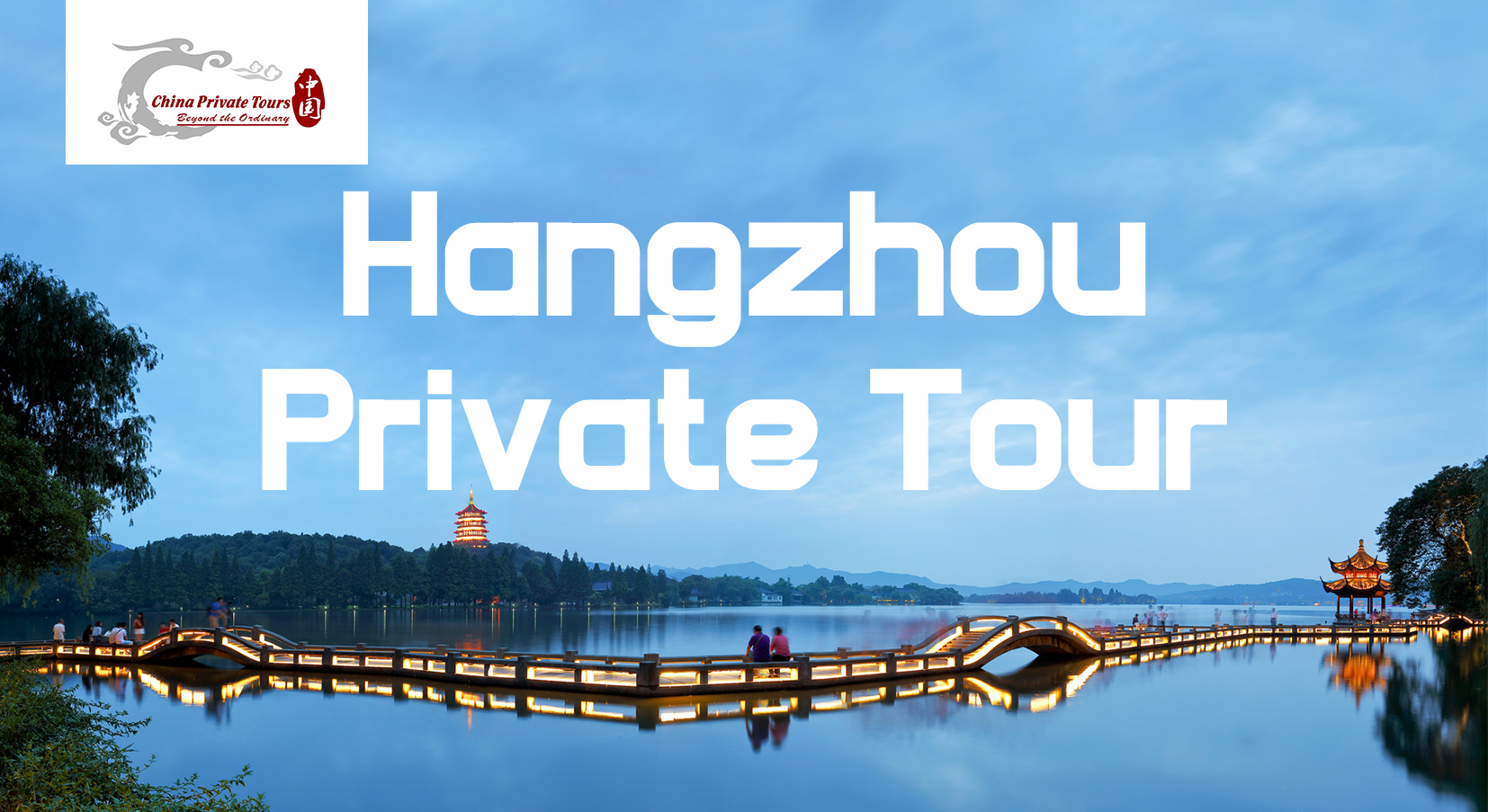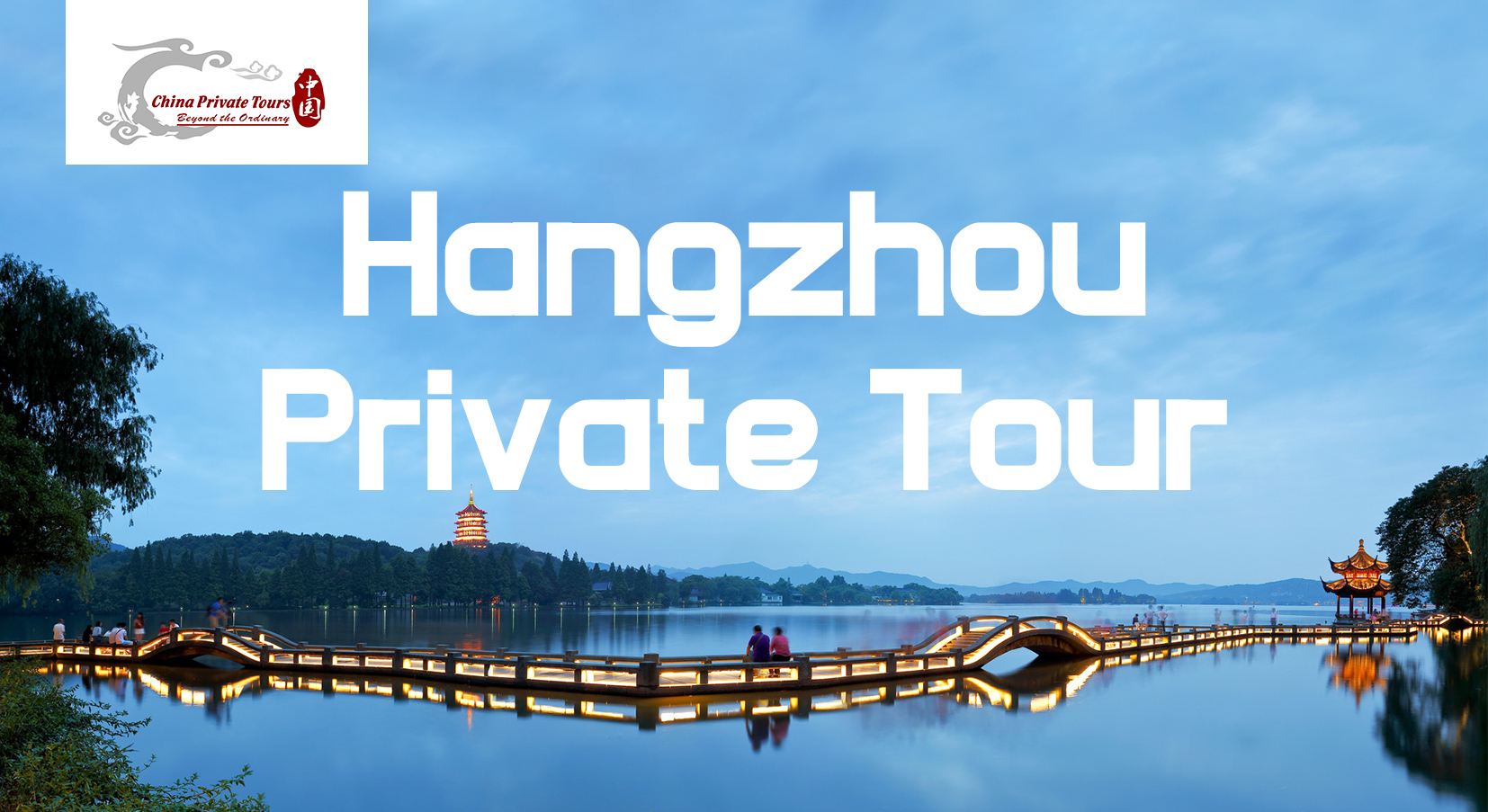 Our pick up sign" Hangzhou Private Tour"
The first stop is the Guo's Villa, situated by the Sleeping Dragon Bridge (???) on Yanggong Causeway, right next to the famous "Breeze-ruffled Lotus at Quyuan Garden (????)". It is a special garden-like villa featuring elegance and quietness. As it is named after a certain Guo Shilin, it is called Guo's Villa. Dating back nearly 140 years to the Qing Dynasty, it covers an area of 9,800 square meters.The villa consists of two sections: the northern section and the southern section.
The northern section is a garden section called Sky in the Mirror (????). In the center of the section is a pond. And a pavilion on water separates the garden villa into the northern section and the southern section. Both sections are always pleasant to the eye both on sunny days and rainy days.
The southern one is a residential section, called Living in Quietness (???). It features a pavilion-style house with a courtyard. The house consists of two halls and two wing-rooms, forming a little courtyard with a golden lily pond in the center. Known as a Zhejiang-style quadrangle, it is where the host used to live and receive guests and friends. The house is furnished in the Qing style.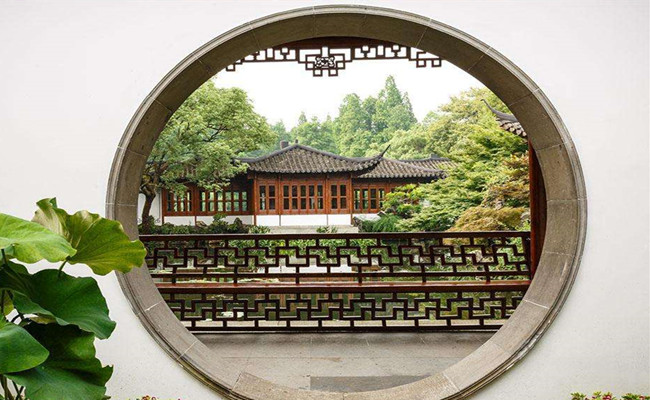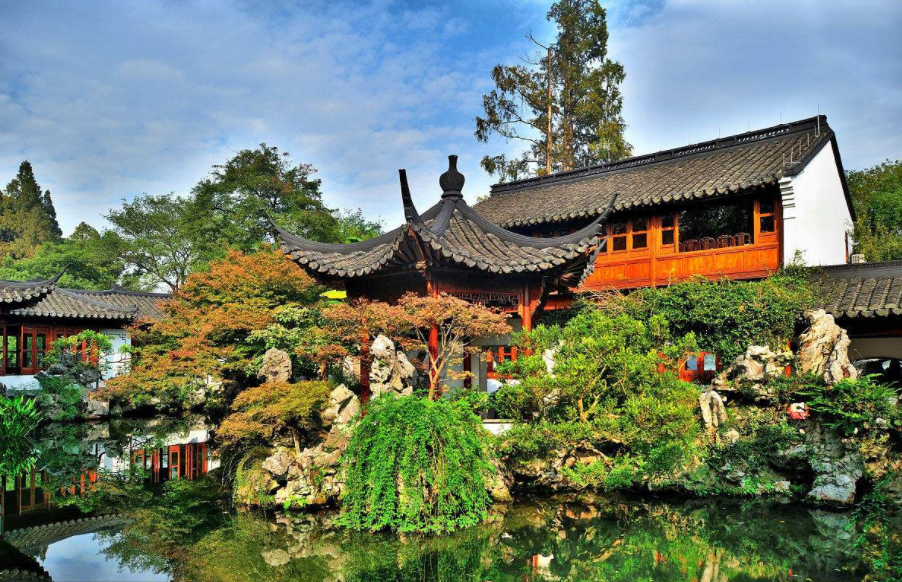 Next, visit the Meijiawu Tea Culture Village. Located in the west of West Lake Scenic Area. It's a village of over 600 years' history. It's also the biggest natural village where the world-famous West Lake Dragon Well Tea (????) is produced. Besides its extraordinary tea and tea culture, Meijiawu Village is also renowned for its idyllic scene which can seldom be seen in urbanized world. The present Meijiawu Village consists of eight tourists sections, including the tea culture tourist center, the rural leisure tourist area, and a fishing village.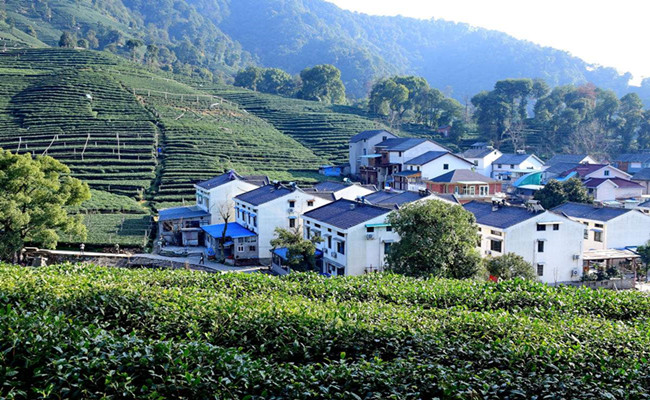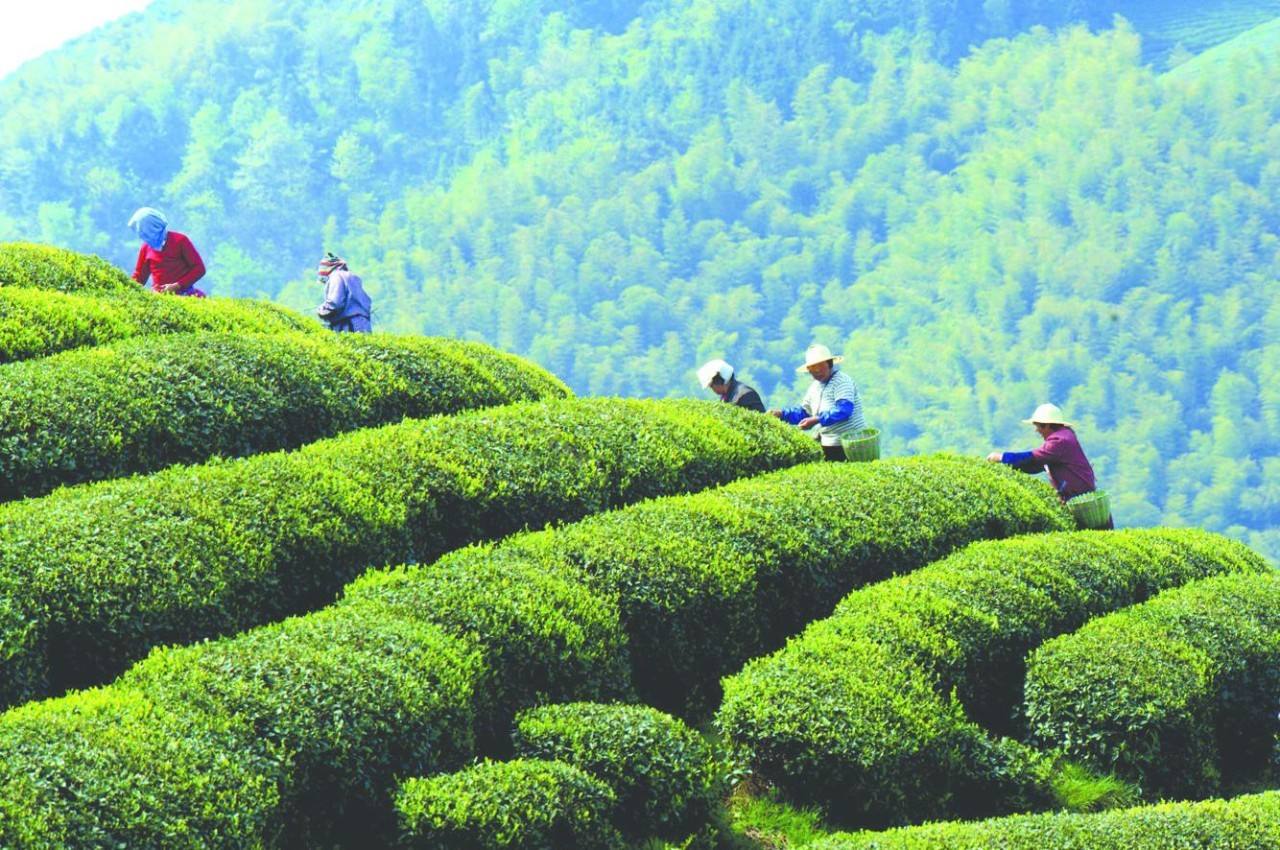 After lunch, visit the Former Residence of Hu Xueyan. Situated in downtown Hangzhou, the Former Residence of Hu Xueyan is a place to peek into the aristocracy of Hangzhou's richest merchant, hailing from the Qing Dynasty. It is a maze of towers, gardens, pavilions, terraces, arched bridges, palatial halls and serene living quarters. Several hours spent here will bestow you with cherished memories of ancient Chinese culture manifested by its stunning architecture, philosophy and bewildering folklore customs, which are still alive.
Hu Xueyan (1823-1885), a Hangzhou celebrity, was one of the richest and most famous businessmen in the Qing Dynasty (1636-1911). He started his business with support from the Governor, Wang Youling. As an early entrepreneur, Hu Xueyan founded businesses in the fields of food, real estate, hock, weapons, silk and traditional Chinese medicine (which subsequently created a famous brand "Hu Qing Yu Tang"). After his success, he donated much money and time to the Qing government. Because of this, Hu was renowned throughout the country and was called the Hongding merchant. His legendary life was mostly related with the destiny of the late Qing Dynasty.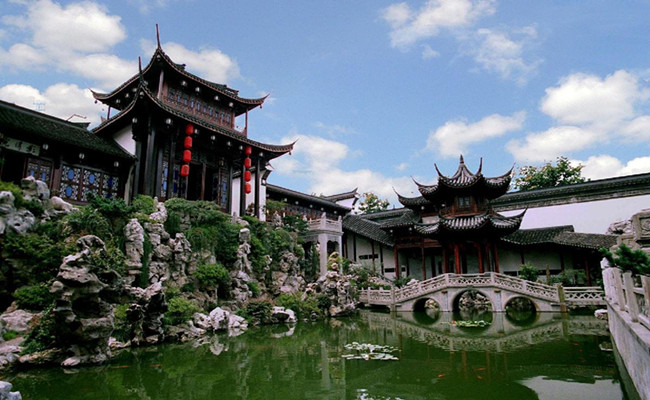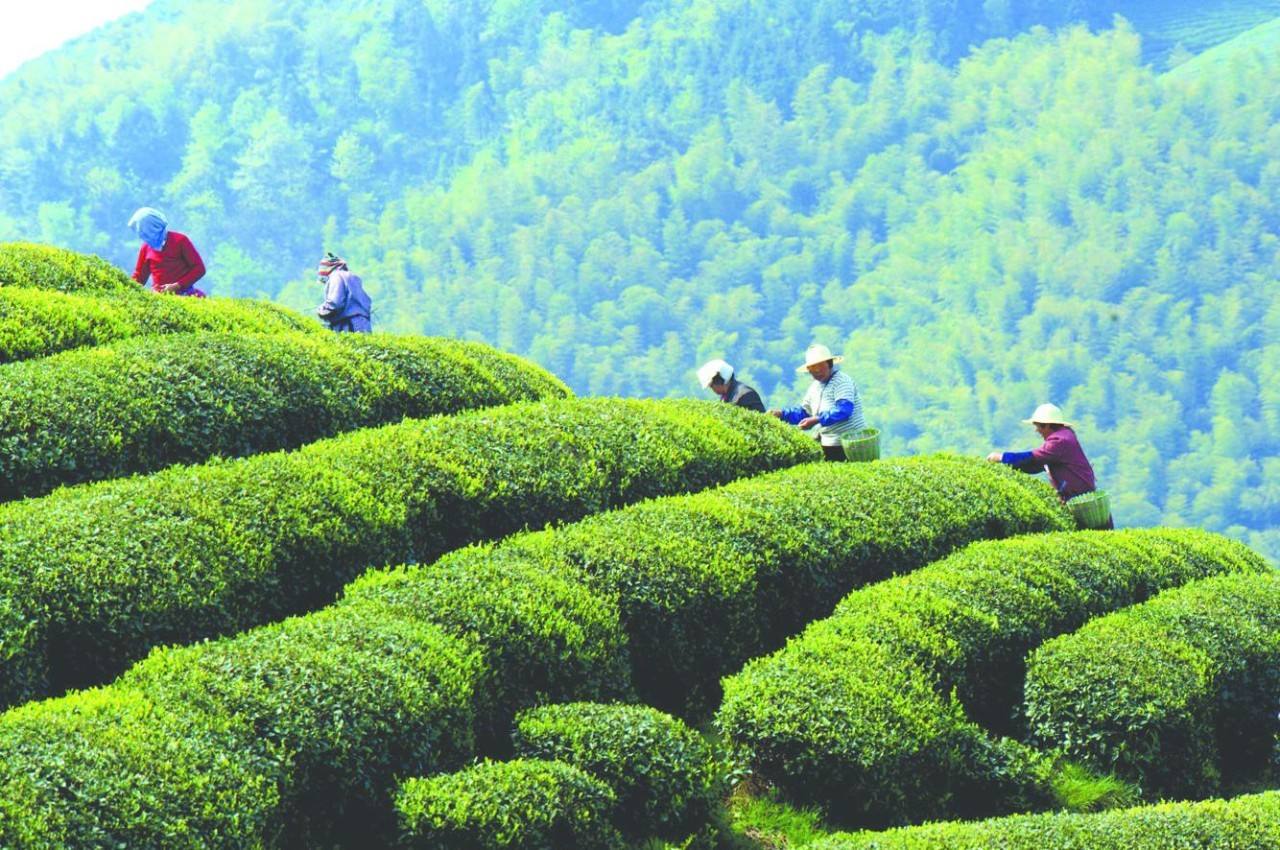 After lunch, visit the Southern Song Imperial Street. A main avenue paved in the Southern Song Dynasty. According to documentary records, more than 10,000 flagstones were used. The street stretches from the intersection of Wansong Mountain and Phoenix Hill Road , passing through Zhongshan Road M. and N., to the intersection of Fengqi Road and Wulin Road, and was once the central axis of Linan city in the Southern Song Dynasty, as long as 4185 meters. It was also the specific road for emperors to worship ancestors. There are 13 historical and cultural relics and buildings. The Phoenix Temple is a key national cultural relic protection unit.
The last stop is Qianjiang New City. known as the central business district of Hangzhou, which perfectly infuses the features of the historical and cultural city - Hangzhou with the grandeur of the Qiantang River. It features high-rise modern buildings, the tallest measuring over 300 meters. Such landmarks of Hangzhou as Hangzhou Grand Theater, Hangzhou International Conference Center and Hangzhou Civic Culture Tower are all located inside, which play an important role in the modernization of the city.
Over the years, Qianjiang New City has contributed a lot to the development of the city in multiple fields like business, finance, trade and tourism. Still, it is trying its best to become a gold name card of the city, showing the world modernity, broad view, grandness and new level from different aspects, revealing the uniqueness and characteristics of the ancient Hangzhou City.
After the tour ends, drive you back to your hotel in Hangzhou or the Hangzhou train station and your tour ends.

How Our Teams Serve you at China Private Tour
1-on-1 Travel Consultant
Our travel consultants have been working in local tourism for years, they are professional, experienced and responsible sharing our wealth of knowledge to plan your trip. They will formulate customized tour plan based on your travel interests, time, and budget as well as providing professional suggestions. Beside, they will keep in contact with you during your entire tour in China, continually checking if everything is going well as planned.
Excellent Local Guides
All of our tour guides are certificated and experienced. They are local experts with detailed knowledge about attractions, history, culture but also prepared to talk frankly about whatever topic interests you. They know the best places to visit, can give you advice on restaurants that serve great local food, the best places to shop, or theaters for the best shows in town. They'll show you more about the history, culture, customs and authentic local life.
Private Car and Driver
We ensure that all of the vehicles that we use are air-conditioned, non-smoking, clean and well-maintained.(Not over 4 years). Our drivers are are local, polite, friendly and helpful with over 10-year drive experience. All kinds of vehicle are offered, and yours depends on the size of your group. Usually, we offer sedan cars, SUVs, business vans (MPV) and different types of buses, all with extra space for your luggage.
Meals & Dining
If the meals are included in the itinerary. We will take you to the best local restaurants and help you order dishes according to your preference on spot to guarantee that the food is freash not pre-cooked. Some meals excluded in your itinerary as you like, your private guide will be still delighted to give you some suggestions and take you to the local featured restaurants every week based on the online reviews of customers. We have a large selection of different restaurants which cater to the specifications of our customers, and are available to provide various options, such as vegetarian, Muslim, Chinese, Western, Jewish, and Indian restaurants.
Price Per Person in US Dollars