Day 1
Place&Transport: Hangzhou-Daming Mountain
Today's Activities: Mt. Daming Hiking,Skiing for fun
Accommondation: Tuankou Zhong'an Radon Hot Spring Resort
Meal: N/A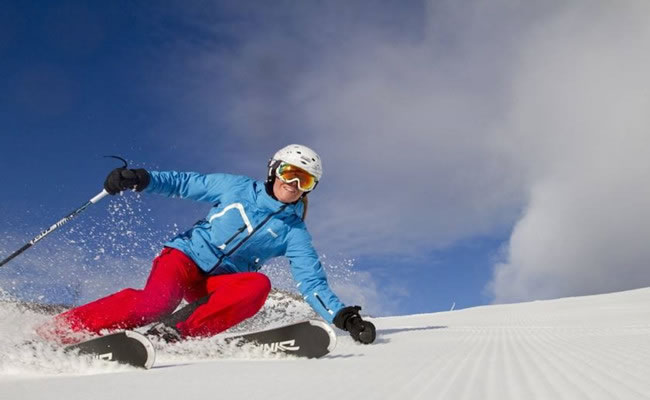 Pick up service is arranged at your hotel lobby or Hangzhou train station, you will find a welcome signage "Hangzhou Private Tour". Then drive you to Daming Mountain directly. (2.5 hours)

Lin'an Daming Mountain Ski Resort is currently the largest ski resort area in East China. With the high altitude, it is the high mountain forests ski resort. Daming Mountain gets the fame of "Small Yellow Mountain", known with its rocks, pine trees and cloud sea, but different from yellow mountain, Daming mountain has different pools and waterfalls, we will take cable car to mountain top ski resort, You will also have chance to visiting the stunning rime scenery during mountain hiking. The whole day at mountain top you could also enjoy Ski at your own expense. In such a picturesque environment, throwing snowballs or building snowmen with your friend is much more fun.

The ski trail is 800 meters long and 60 meters wide, and is divided into a beginner trail and intermediate trail. Please use the trails according to the park regulations and be cautious during skiing.

After that, you can rest at Tuankou Zhong'an Radon Hot Spring Resort.
Day 2
Place&Transport: Daming Mountain-Hangzhou
Today's Activities: Heqiao ancient town,Tuankou Zhong'an Radon Hot Spring Resort
Accommondation: N/A
Meal: N/A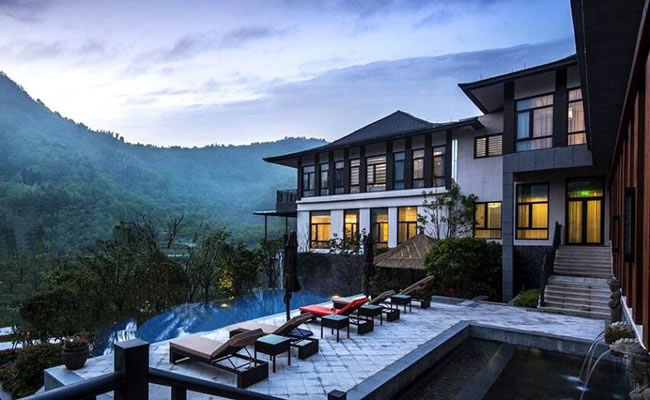 After breakfst, visit the Heqiao ancient town(河桥古镇) -- Old Street Block in Heqiao Town features more than 100 antique buildings established during the Qing Dynasty(1644-1911) and the Republic of China(1911- 1949). Most are black-and-white two-floor houses built with stone and wood. Many of these towns are being renovated and developed to boost their economies, so it's best to go now and beat the crowds. CHINA'S "undiscovered" and unspoiled towns are potential tourism gold mines, where visitors can appreciate intact architecture, traditional customs and rural life.
After that , free on your own to enjoy facilities and service in the hot spring resort. Tuankou Zhong'an Radon Hot Spring Resort is a Bali style hot spring and is one of the largest hot spring spas in Eastern China, which is the best place to soak up the hot spring experience. Tunkou Zhong'an Randon Hot Spring Resort is noted for its ancient history and picture-postcard scenery. Tuankou Hot Spring, according to the county records of Changhua, dates back to the Ming Dynasty (1368-1644) and after one thousand years of hibernation it now fully steams ahead and presents itself to the world with a brand-new appearance and heavenly hot spring experience.
Around 6pm, you will be transferred back to Hangzhou.
Price Per Person in US Dollars