Nanshan Road with the Fanciest Scenery and Tastiest Food
In Hangzhou, there are two fascinating roads, one is Beishan Road and the other is Nanshan Road, both of which are near the pearl of paradise – The West Lake.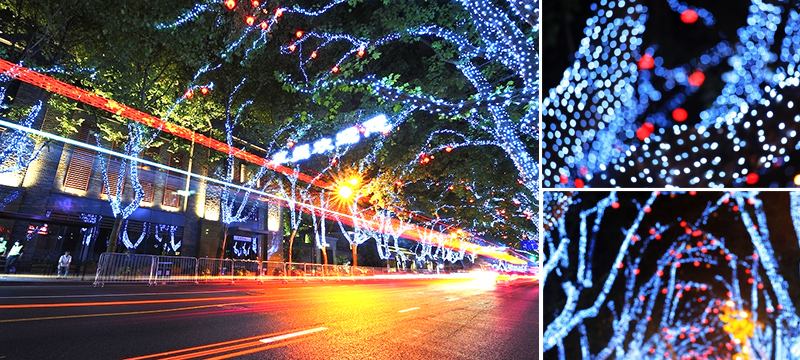 Nanshan Road, despite its length, has enough to keep you entertained all day, be it for food or sightseeing. The views in Nanshan Road are aplenty and each has its own unique style. There are many buildings in the style of the Republic period, on which the shadow of a curbside oriental plane tree is reflected. As the main road at the banks of the West Lake, Nanshan Road is also home to many a West Lake attraction, including "Spring Dawn at Su Causeway", "Evening Bell at Nanping Hill", ancient Yongjin Gate and the famous tree lights called "Huo Shu Yin Hua (literally means flame-red trees and silver flowers)" especially made for the G20 Hangzhou Summit. Delicacies are always the best treat to go with picturesque scenery and Nanshan Road is never short of both. So, if you are interested and have free time, then why not take a stroll along Nanshan Road to find yourself a tasty restaurant with fancy views of the West Lake.
7080 Courtyard Restaurant (7080庭院餐厅)
The 7080 Courtyard Restaurant adjoins "Orioles Singing in the Willows", one of the "Top Ten Views of West Lake". It features a courtyard style, added with ceiling-to-floor windows taking full advantage of its surrounding picturesque scenery. Having been in business for eight years, the restaurant is one of the top dining choices for visitors to Hangzhou. The specialty of the restaurant is Distiller's Grain and Weaver Fish, which are extremely tasty. Address: 87 Nanshan Road (near Orioles Singing in the Willows) Recommendation: Distiller's grain and weaver fish, Kai Kai sautéed shrimp and potato Cheese. Average Price Per Person: 81 RMB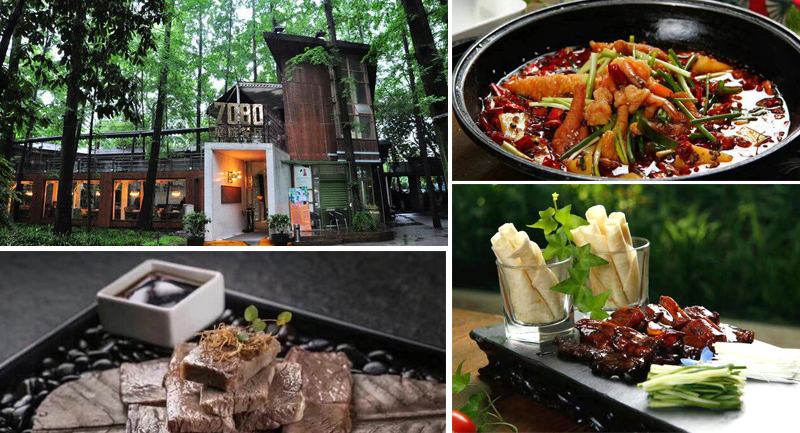 Linglong Town (玲珑小镇)
Linglong Town is the first Taiwanese restaurant in Hangzhou and it has been in business for 13 years. All four sides of the restaurant are equipped with ceiling-to-floor windows which means the enchanting scenery of Nanshan Road is only a short step away. Address: 198 Nanshan Road (Near Hefang Street) Recommendation: Pineapple and Fried Bread Stick Stuffed with Shrimp, Baked Chicken with Spices, Crisp Durian Cake. Average Price Per Person: 86 RMB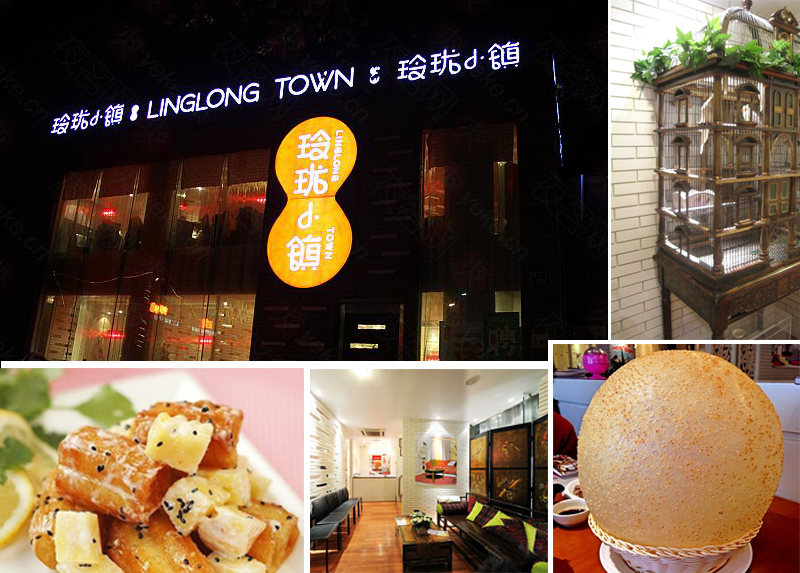 GAWT Tea House
This western-style building dating from 1929 houses an authentic English afternoon tea restaurant. It features yellow walls which are highlighted by the many curbside plane trees, and that is why it was nicknamed the "Little Yellow Building." It offers sandwiches, earl grey tea and English muffins - the essential and romantic elements of an English afternoon tea. Address: 2 Guangfuli, Nanshan Road (南山路广福里2号) Recommendation: classic three-tiered afternoon tea, Earl Grey Tea, Mille-feuille Average Price Per Person: 172 RMB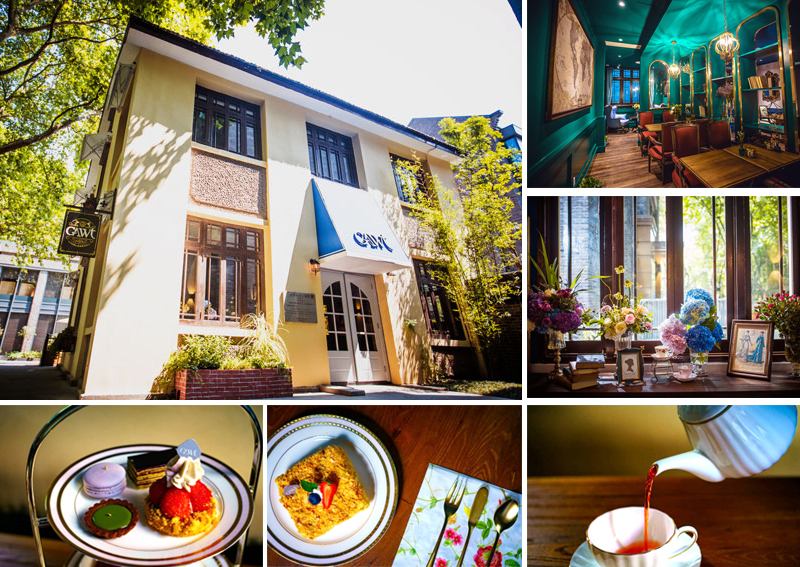 BERNINI Arts and Cafe
To many Hangzhou people, BERNINI is a familiar place. During the Republic Period of China, it used to be the residence of the architect, Mao Yisheng, known for his creation of the Qiantang River Bridge. In 2002, BERNINI opened its business in Nanshan Road and was, back then, one of the earliest cafés in the area. The café has different menus for different times of the day, like brunch, afternoon tea and dinner. An authentic Italian coffee is one of its classics whilst passion fruit jelly is one of its specialties. With just one bite, the sharp taste of passion fruit jelly infuses with creamy panna cotta, bringing the most unforgettable dining experience to your table. Address: 206 Nanshan Road (near China Academy of Art) Recommendation: Passion fruit jelly, BERNINI Pizza and Seafood Platter Average Price Per Person: 229 RMB