Summer Resorts Around the West Lake
Post Date: 2018/06/05 13:04
Share to:
At the beginning of summer, inevitably, the hot air in Hangzhou makes people a little restless and sleepy. At this time, it would be nice to go somewhere cool outside to cool off.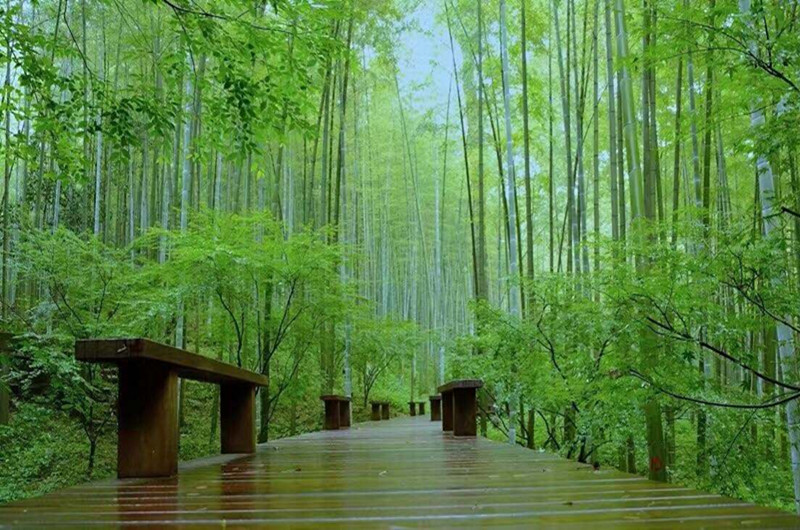 The scenic spot called Bamboo-lined Path at Yunqi is presumably familiar to all. A nearly 1.5km long slab stone road winds its way up a bamboo forest, flanked by tall, straight bamboos which block out the scorching sun. With a gust of wind blowing, the bamboo leaves rustles, making environment even quieter.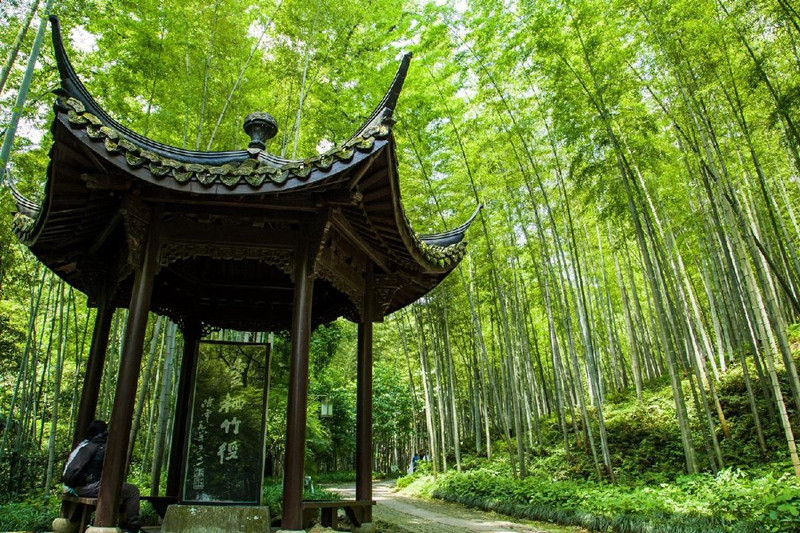 In addition to bamboos, there are towering ancient trees interspersed in the bamboo forest whose ages are all over one hundred years. And the oldest one is over one thousand years old.

Hupao Park is quieter and cooler because of the protection of thick tree shades.
Walking along the road, a pool of tiny golden flowers stands out in the lush woods. These are flowers of Pingpeng. Because they resemble water lilies, but they are much smaller than water lilies, in addiction to their golden flowers, they are very popular among tourists. They have a quite long flowering phase that can last from early summer to early autumn.
Hidden in the West Lake mountains, the "Three Foggy Caves" are not only famous for a great many rock inscriptions and peculiar cave landscape, but also for they are the best places to cool off in the hot summer.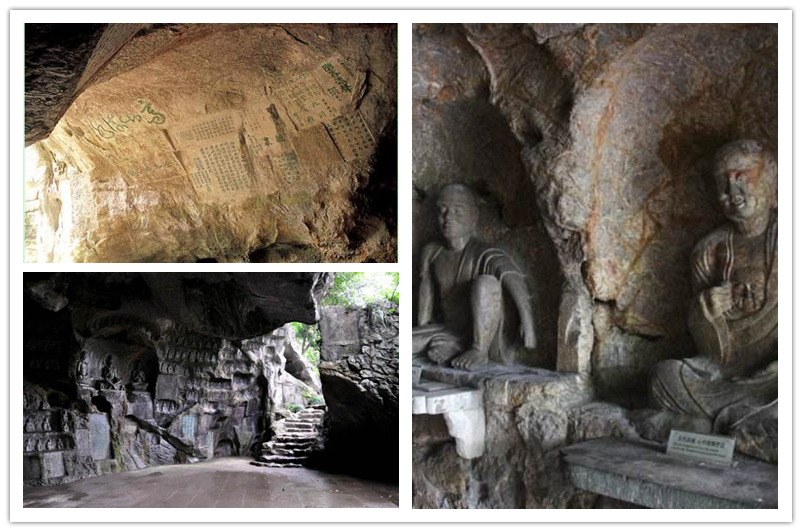 "Three Foggy Caves" is the combined name of Shiwu Cave, Shuile Cave and Yanxia Cave. Get off at the Zoo bus stop, go north on Hupao Road, then turn left onto Manjuelong Road, you can reach at Shiwu Cave in more than ten minutes. Getting out of Shiwu Cave, walk along the road for more than ten minutes, then you can arrive at the Shuile Cave. Yanxia Cave is one of the oldest caves around the West Lake scenic area. There are many colorful stalactites on the top of the cave which look like the fog rolling to the outside of the cave.
Book the best Hangzhou tours in Summer.
1,Recommended Hangzhou Day Tour in Summer
2,Hangzhou Night Tour with Impression Westlake Show
3,Hangzhou Grand Canal Night Cruise