Tour Itinerary
Place&Transport: Hangzhou
Today's Activities: Breeze-Ruffled Lotus at Quyuan Garden,Yuhu Bay,Guo's Villa,Hangzhou Botanical Garden,Bamboo-lined Path at Yunqi,Nine Creeks Meandering Through a Misty Forest
Accommondation: N/A
Meal: N/A
When summer hits Hangzhou many locals, to avoid the stifling heat, escape to nearby hills, caves and rivers. However, instead of fleeing the city why not take a look at this special designed Hangzhou day trip including Hangzhou's hottest things to do this summer.

Our local hangzhou tour guide will pick you up at your hotel lobby in Hangzhou or the Hangzhou train station with a welcome sign" Hangzhou Private Tour", then starts the Hangzhou day trip as below: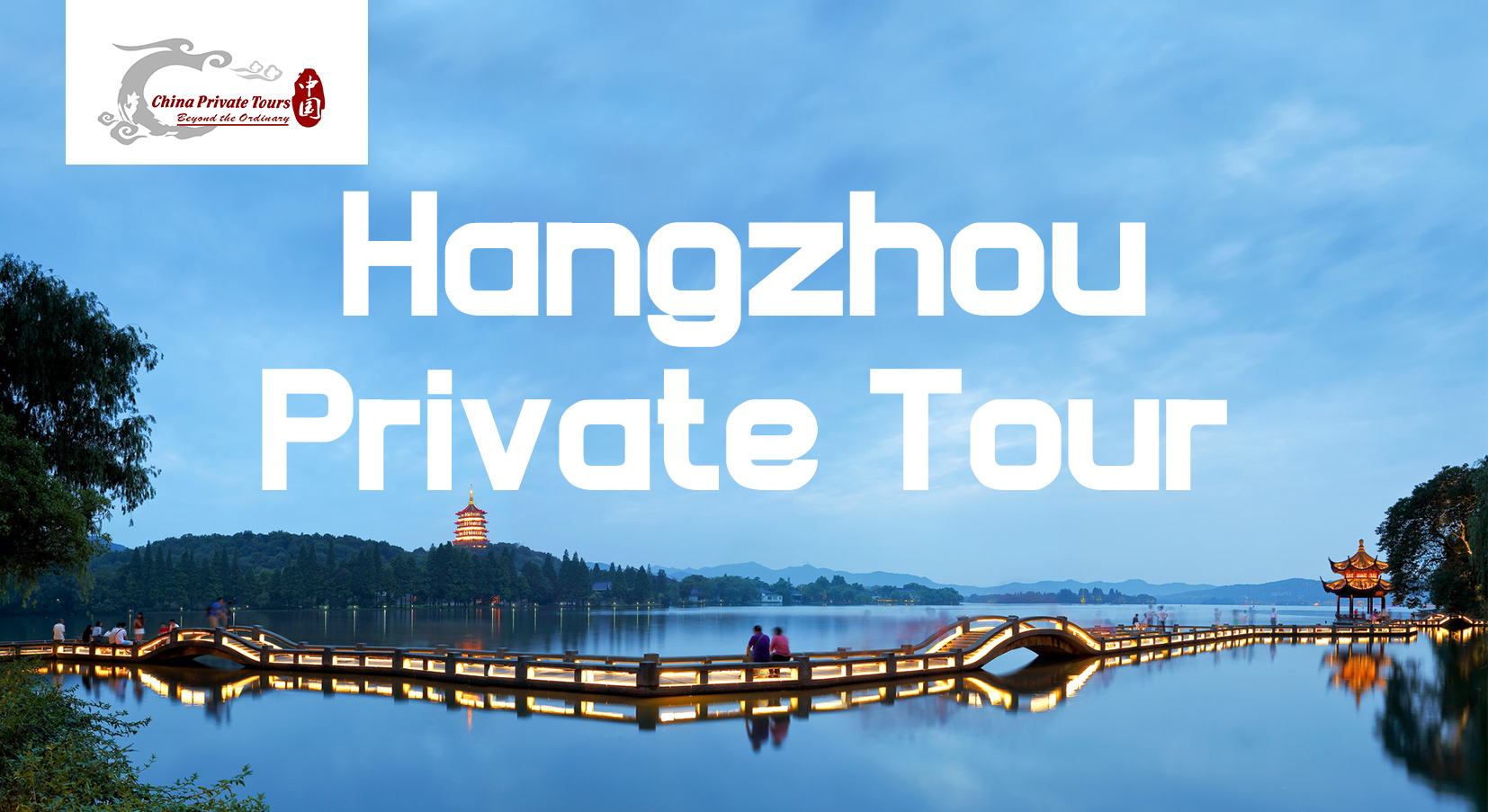 First, visit the Breeze-Ruffled Lotus at Quyuan Garden. It is in the summer that the city's eye-catching lotus flowers come into full bloom around the West Lake. Their beauty has been praised by poets and painters during the past millennium and the best place in which to view them is at Quyuan Garden where you will also see the Nine Bent Bridge zigzagging its way along a sea of lotus blossom. The scene of green leaves and pinkish-red flowers set against a backdrop of verdant rolling hills evokes an ancient world adorned by Chinese ruling elites and scholars. This scene heralded as Breeze-Ruffled Lotus at Quyuan Garden, is one of the Top Ten Views of the West Lake. In such a poetic and picturesque environment you can capture many a moment and with the air saturated with aromatic fragrances romantic sensations will easily be triggered. Time your visit well either during the morning or at dawn to avoid crowds of tourists and of course the summer heat.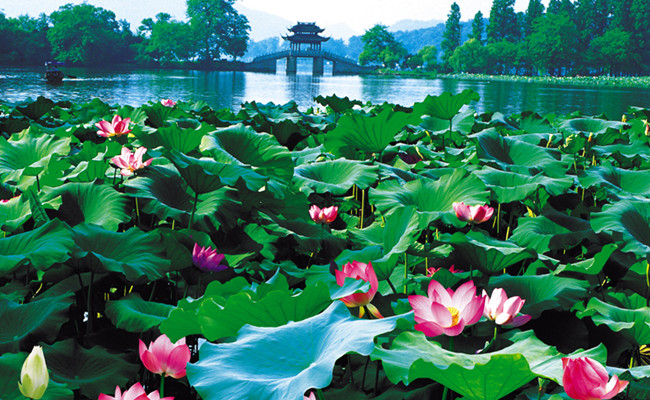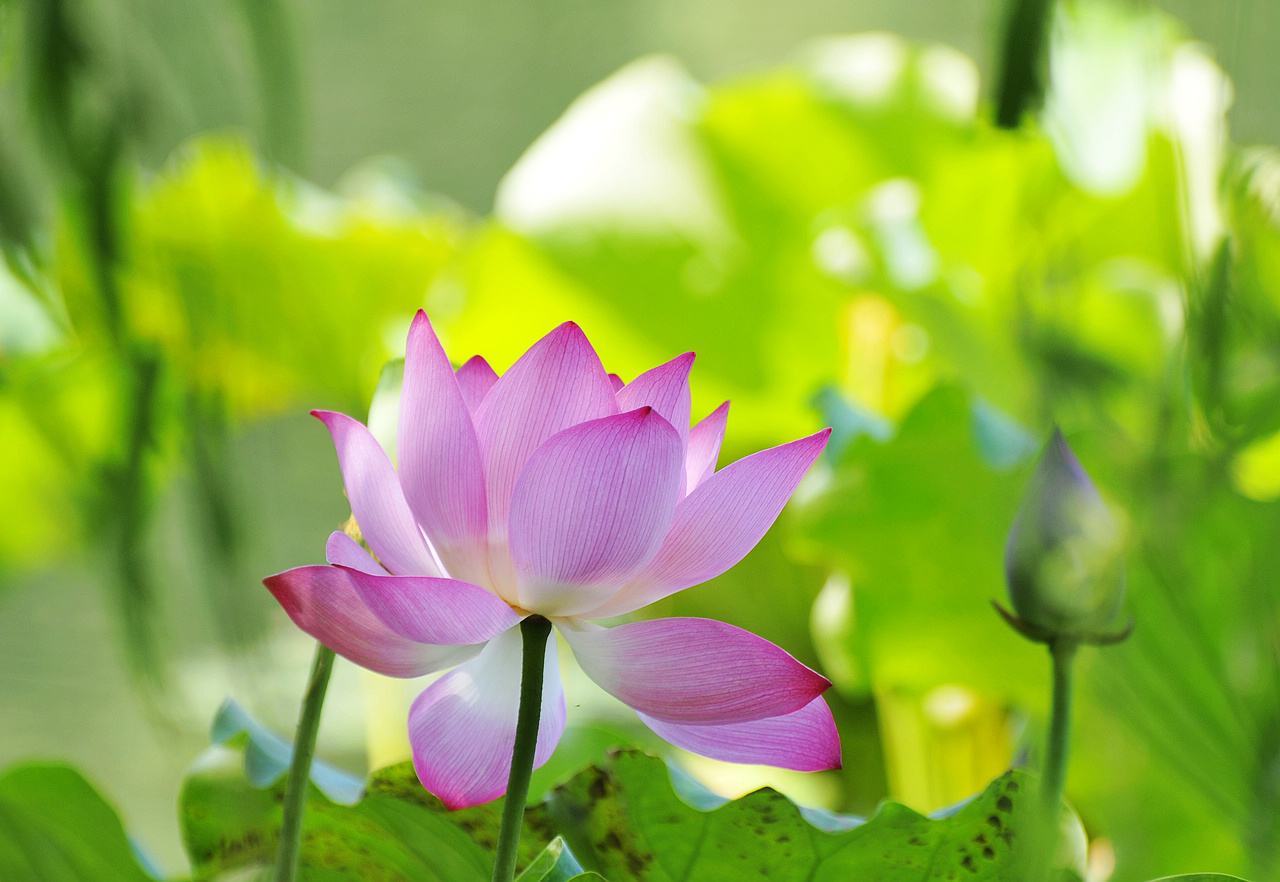 Later, drive to the Hangzhou Botanical Garden. One of the best in China, Hangzhou Botanical Garden stretches from the Jade Spring Park to Lingyin Temple. It covers an area of 247 hectares. The mild weather, ample rainfall, and unspoilt natural conditions make it an ideal cradle for plant introduction and acclimatization. Holiday-makers love the spot because of its unique settings, refreshing air, serene surroundings and beautiful wooded environment. The garden is divided into two main sections: the research section and the pleasure gardens. The research section is where the cultivation of plants and protection of the environment are being studied. The pleasure gardens are divided into gardens including the Botany Classification Garden, Botany Appreciation Garden, Bamboo Garden, Garden of Economic Plants, Plant Resources Museum, and the Medicinal Garden.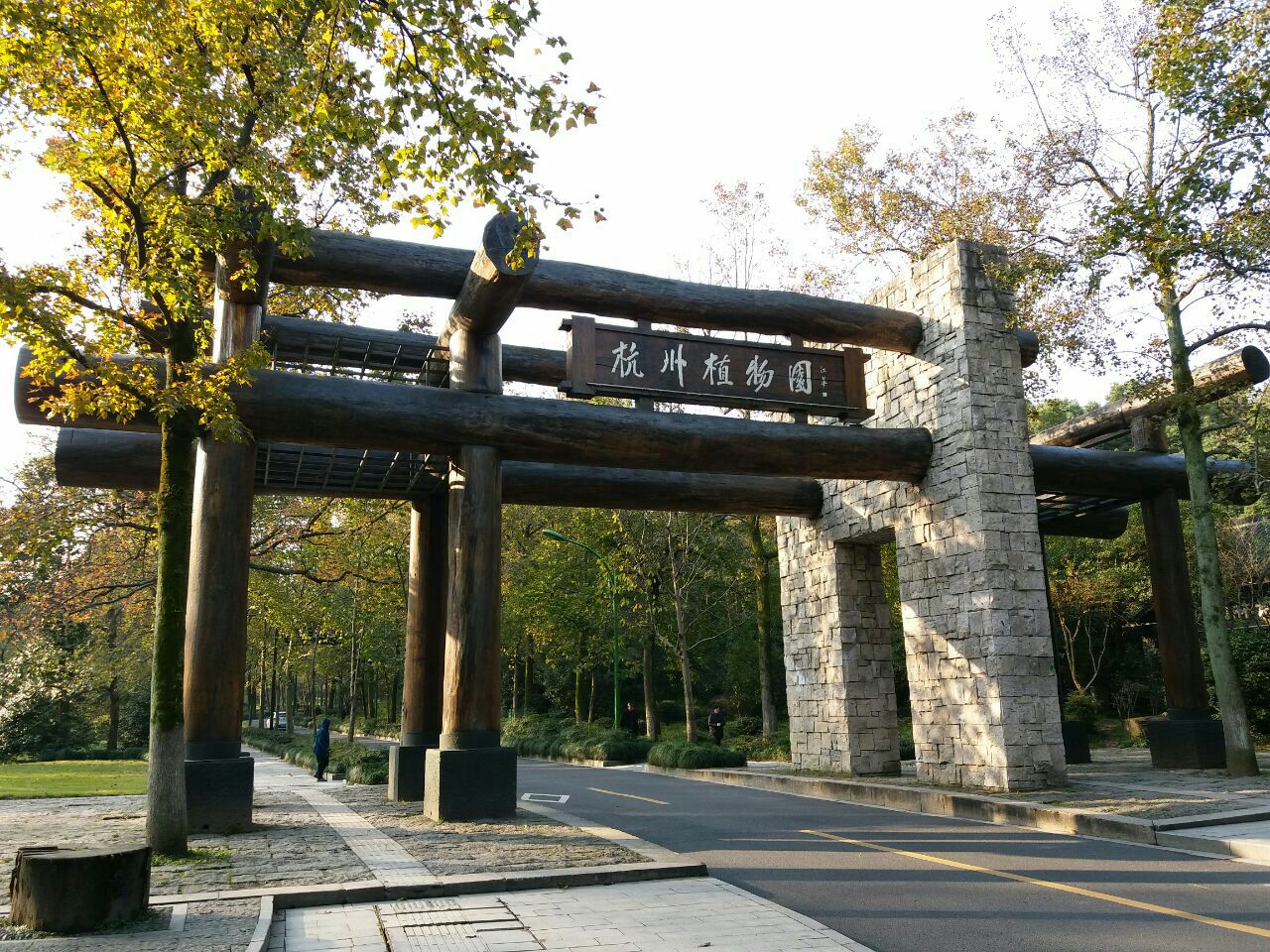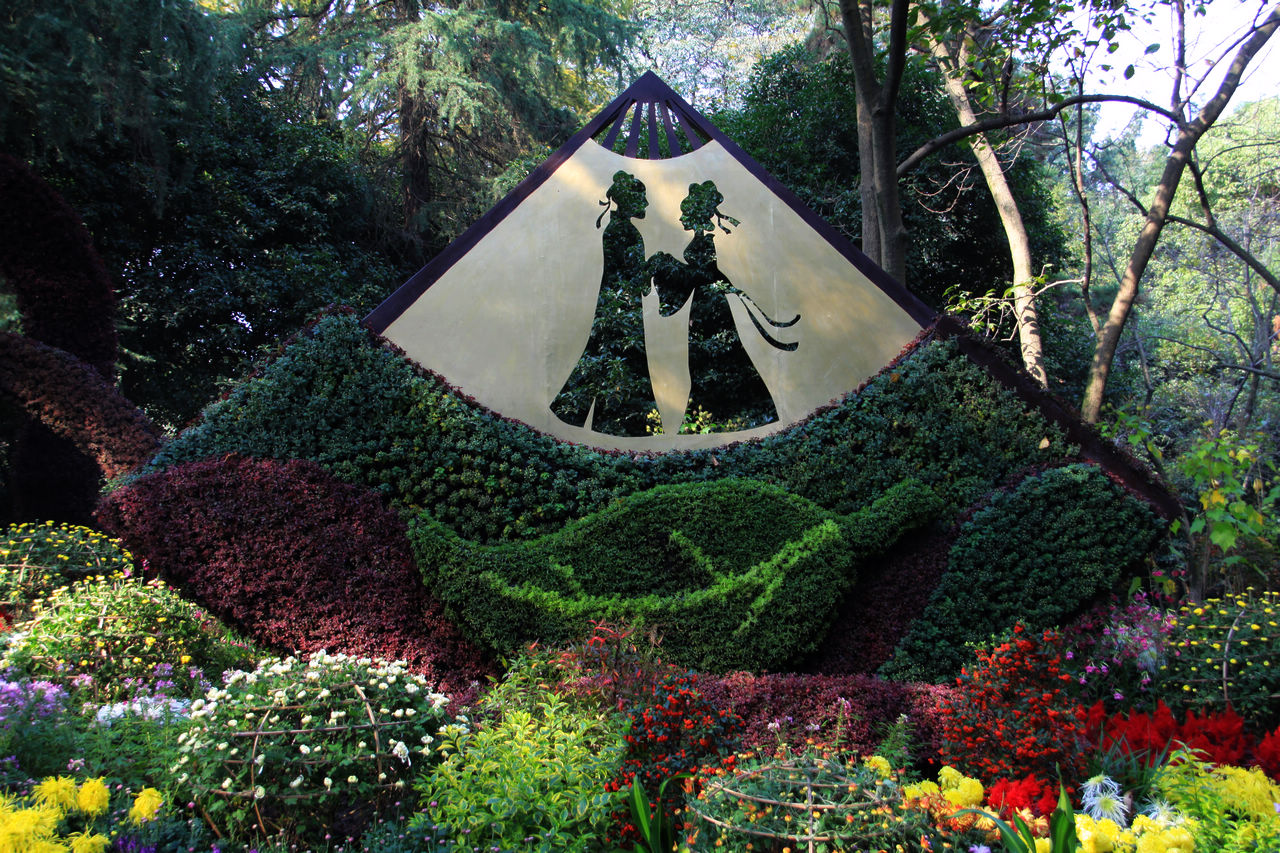 Next, walk around Yuhu Bay. Yuhu bay is located at the west of West Lake and whilst it is like the West Lake, it benefits from having fewer tourists. You can take the No. 52 Bus for two or three stops from Quyuan Garden to Yuhu Bay and when you are there you can imagine you can delve deep into the jungle of Yuhu bay, whilst the outside world passes you by.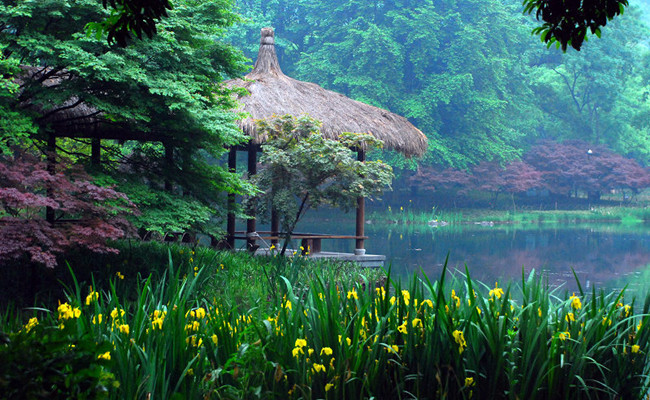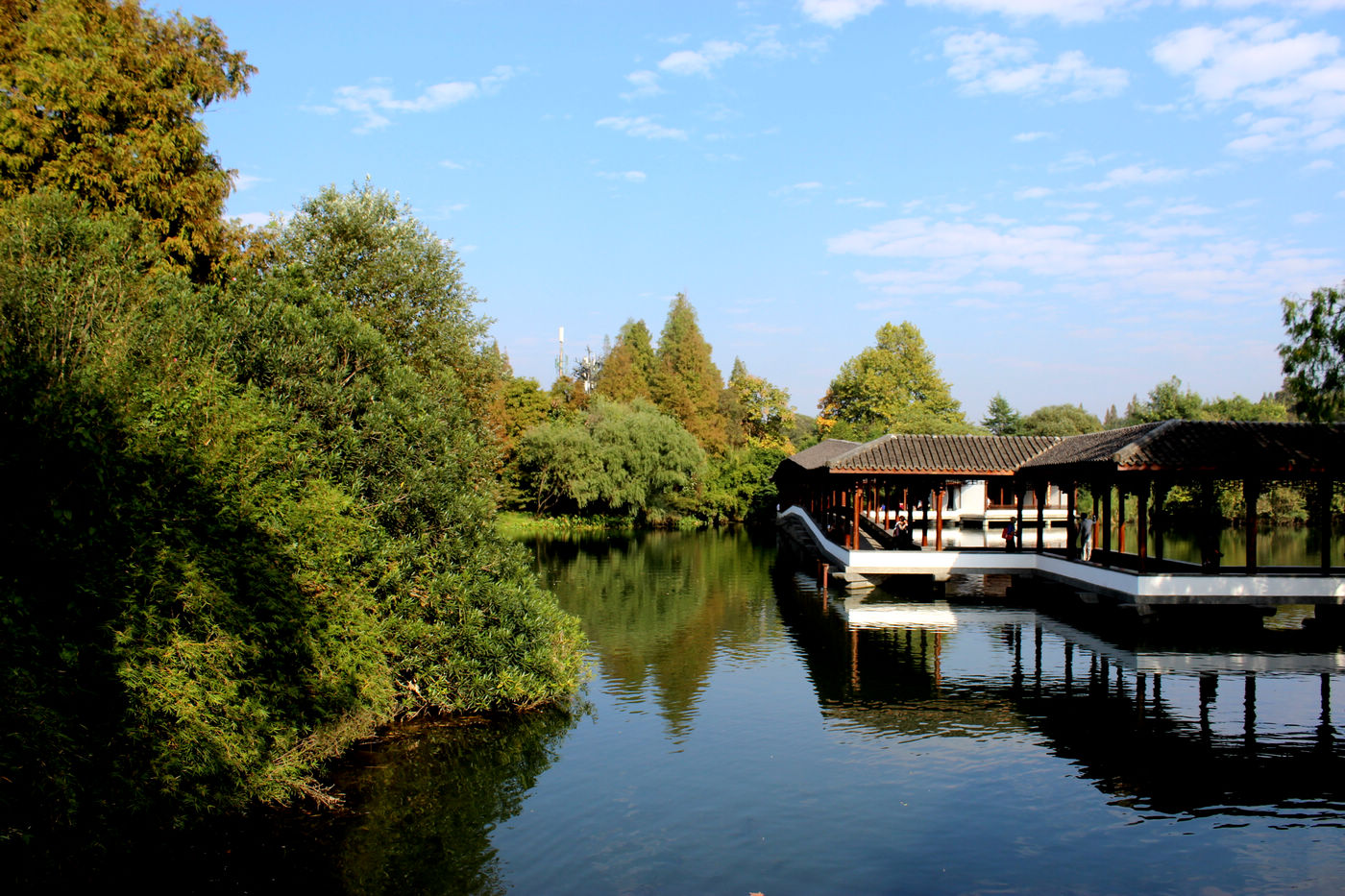 Hidden in the western foot of Wutai Hill in the West Lake Scenic Area, this is a wonderful place to find respite from the summer day.Renowned for its dense bamboo forest, the scenery "Bamboo-lined Path at Yunqi" ranks first in the new 'Top Ten Views of West Lake"
After lunch, drive to the Bamboo-Lined Path at Yunqi. Paved with slab stones in the middle and lined with bizarre rocks on both sides, the present path is a reproduction of the original path of the Qing Dynasty. It's rumored that during the 17th to the early 20th century, the middle part of the path was reserved for Emperor Kangxi and Emperor Qianlong only, and anyone who dared to step beyond the dividing line would be punished by lashing, forced labor, or even execution. Besides dense bamboo grooves, weatherworn pavilions and winding trails, the Bamboo-Lined Path at Yunqi is also blessed with countless ancient trees over 1000 years old. In a word, Bamboo-Lined Path at Yunqi is an ultimate getaway into nature. The luxuriant bamboo forests, crystal-clear streams, elegant pavilions and pagodas, and a wealth of ancient trees will reward you with a peaceful mind, romantic memory and purified heart and soul.Even on the hottest of summer days, Yunqi manages to provide good shade and comfort to the weariest.

Following on, Nine Creeks Meandering Through a Misty Forest. Around the mountains surrounding West Lake, nine creeks snaking along numerous gullies form one rivulet that passes through a misty forest and ultimately joins the Qiangtang River. Together the brooks are referred to as the 'Nine Creeks Meandering through a Misty Forest'. Also known as 'Nine Creeks and Eighteen Gullies', the scenic area features a stretch of rough cobblestone path lined by mountains, verdant tea plantations on either side of the road, gurgling creeks and chirping birds. With the stream cutting across the cobblestone path multiple times, taking one's shoes off to enjoy the fun of walking barefoot across cool stone brings great pleasure.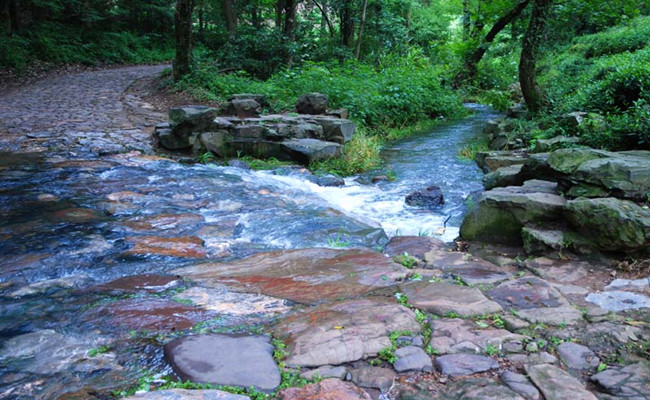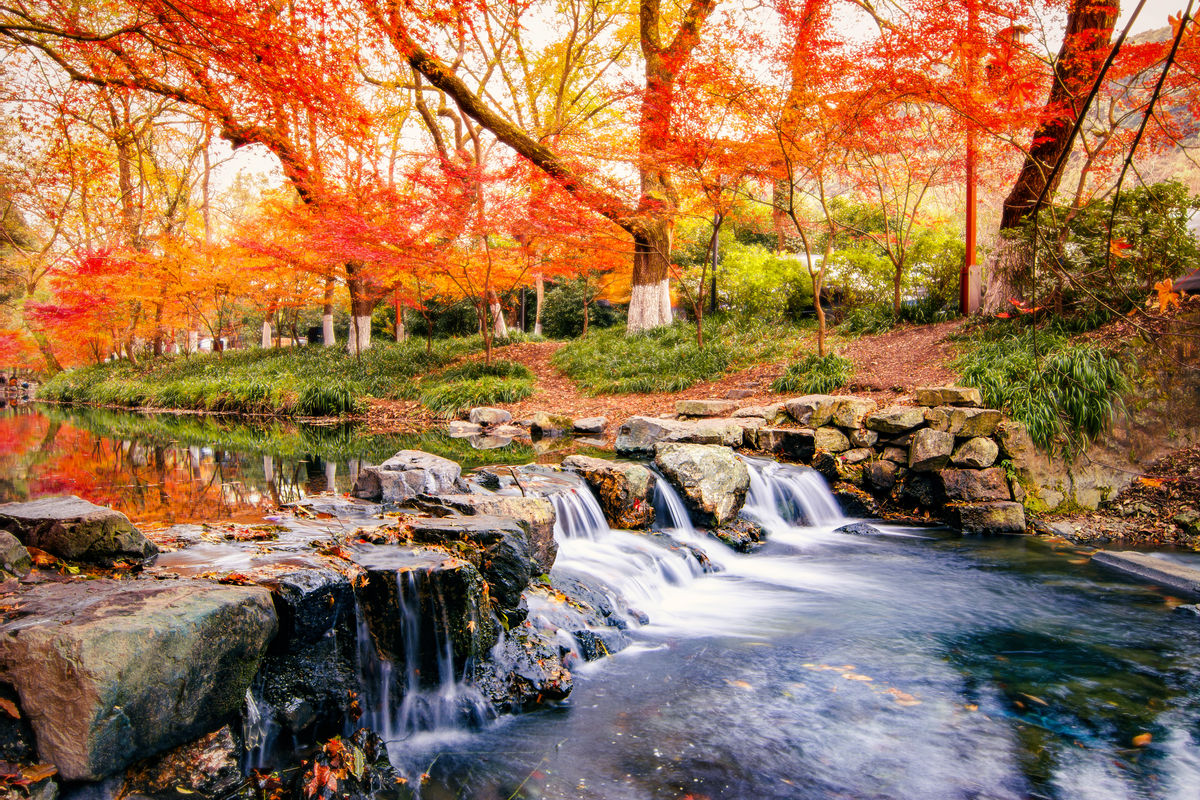 After dinner, enjoy the impression westlake show. Hangzhou, Living Poetry The G20 Summit has let the world know about Hangzhou, and through a brilliant performance on the water - Most Memorable Is Hangzhou - audiences have been more than amazed. The "Tourism Edition" of Most Memorable Is Hangzhou reserves more than 70% of the theatrical elements of the one shown at the summit. The most popular parts like Swan Lake and Unforgettable Jasmine will be in original presentation. The performance takes the surface of the lake as its stage and applies high-tech sound and light technology to render its most memorable scenes. Numerous actors interpret the plots and reproduce the beauty of Hangzhou and its folklore.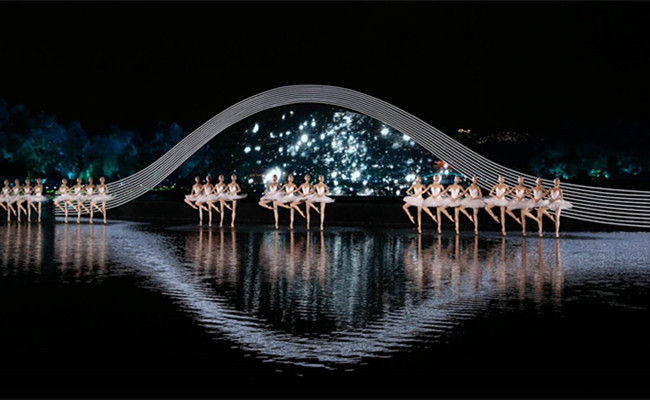 Drive you back to your hotel or the Hangzhou train station and your hangzhou day trip ends.


Other Recommended Seasonal Hangzhou Tours:
Recommended Hangzhou Day Trip in Spring (March - May)
Recommended Hangzhou Day Trip in Autumn (Sep.-Nov.)

Recommended Hangzhou Day Trip in Winter (Dec. - Feb.)
How Our Teams Serve you at China Private Tour
1-on-1 Travel Consultant
Our travel consultants have been working in local tourism for years, they are professional, experienced and responsible sharing our wealth of knowledge to plan your trip. They will formulate customized tour plan based on your travel interests, time, and budget as well as providing professional suggestions. Beside, they will keep in contact with you during your entire tour in China, continually checking if everything is going well as planned.
Excellent Local Guides
All of our tour guides are certificated and experienced. They are local experts with detailed knowledge about attractions, history, culture but also prepared to talk frankly about whatever topic interests you. They know the best places to visit, can give you advice on restaurants that serve great local food, the best places to shop, or theaters for the best shows in town. They'll show you more about the history, culture, customs and authentic local life.
Private Car and Driver
We ensure that all of the vehicles that we use are air-conditioned, non-smoking, clean and well-maintained.(Not over 4 years). Our drivers are are local, polite, friendly and helpful with over 10-year drive experience. All kinds of vehicle are offered, and yours depends on the size of your group. Usually, we offer sedan cars, SUVs, business vans (MPV) and different types of buses, all with extra space for your luggage.
Meals & Dining
If the meals are included in the itinerary. We will take you to the best local restaurants and help you order dishes according to your preference on spot to guarantee that the food is freash not pre-cooked. Some meals excluded in your itinerary as you like, your private guide will be still delighted to give you some suggestions and take you to the local featured restaurants every week based on the online reviews of customers. We have a large selection of different restaurants which cater to the specifications of our customers, and are available to provide various options, such as vegetarian, Muslim, Chinese, Western, Jewish, and Indian restaurants.
Price Per Person in US Dollars