Tour Itinerary
Place&Transport: Hangzhou
Today's Activities: Shengli River Food Street, Impression west lake show
Accommondation: N/A
Meal: No meal
Around 5pm, your guide will pick up at your hotel lobby in Hangzhou city center holding with a welcome sign "Hangzhou Private Tour". Then start the Hangzhou Night Tour as blew: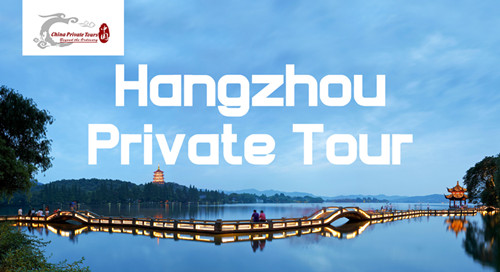 Our pick up sign" Hangzhou Private Tour"
You will be first transferred to the famous Shengli River Food Street. Although it's a popular food street with crowds of foodies digging around, it has nothing to do with dirty streets, oily ground, tons of garbage. It's all neat and everything is in order. 450 meters in length, 13 meters in width, the street features an atmosphere of antiquity. Decorated with red lanterns and local ancient style constructions, people walking on the street at night will be amazed at its dazzling beauty. It's a hot place to go at night.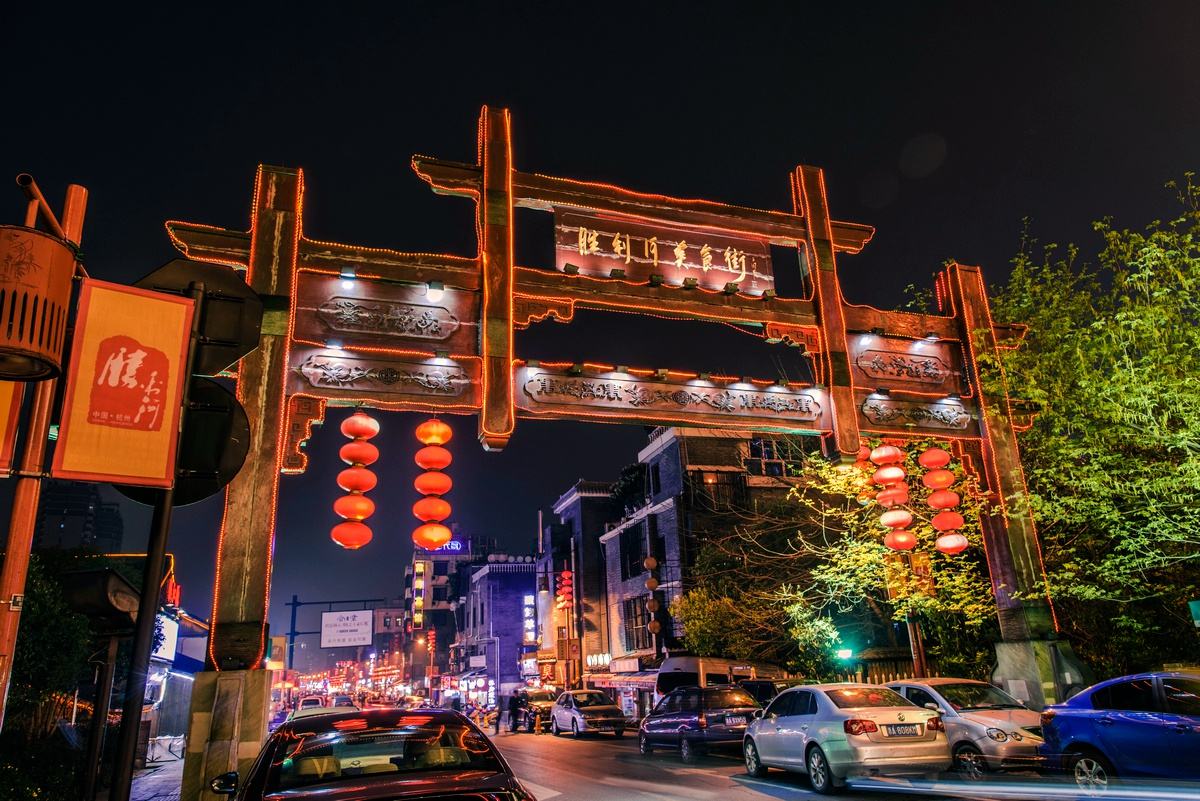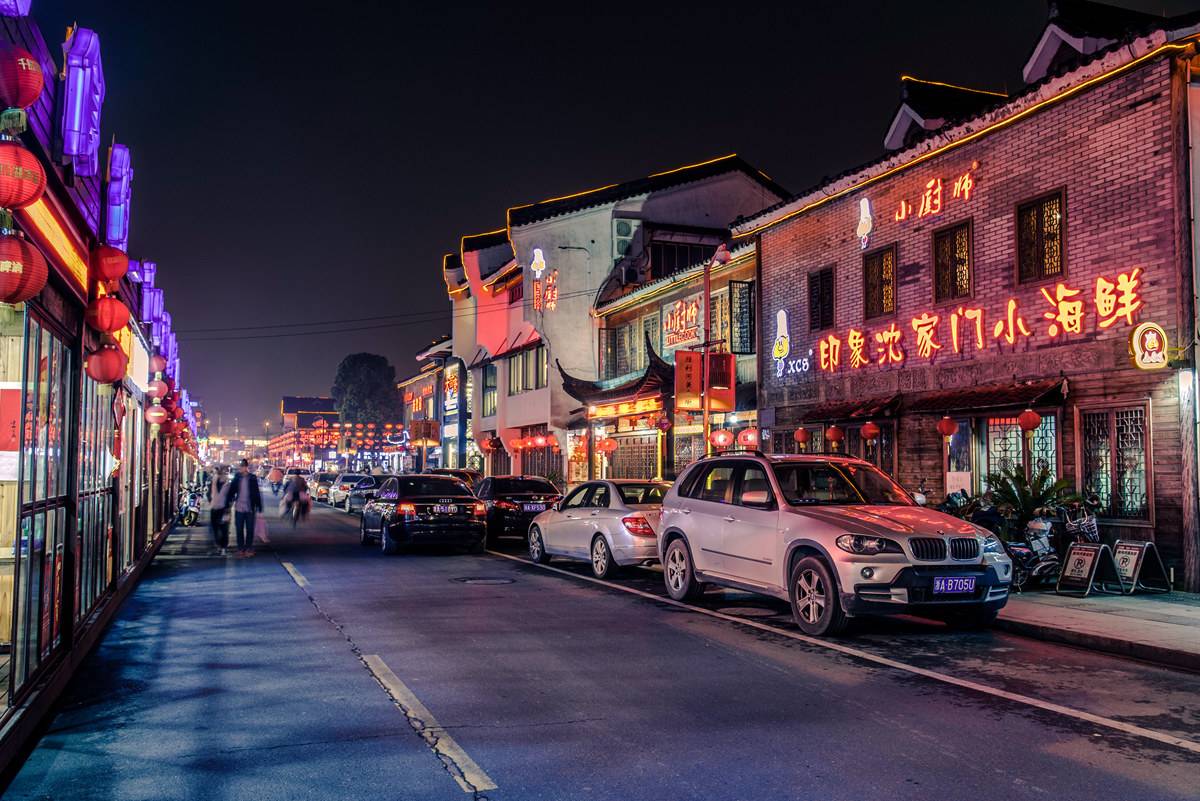 Later, go for the Impression West Lake Show. Impression West Lake Show was directed by Zhang Yimou, the same man behind the Beijing Olympics, impression West Lake is a spectacular retelling of the Madame White Snake legend. Impression West Lake is one of Chinese top live-action performances strongly featured by the local culture and unique charm of Hangzhou West Lake. It is nationwide famous for its dreamlike show and fantastic elegance. Actually, the visitors in Hangzhou are unexceptionally eager to watch this life-size performance, because it is one mingled and charming show of Hangzhou culture and history. Impression West Lake is one of the representatives created by Zhang Yimou who is Chinese most famous movie director and the general director of the opening ceremony of Beijing 2008 Olympic Games, Wang Chaoge and Fan Yue. Impression West Lake is the third performance (the first and the second live-action performance made by them are Impression Liu Sanjie and Impression Lijiang River) shown initially in 2007.
Yuehu Lake Scenic Area is the venue of Impression West Lake. There is a retractable and moveable platform to hold 1800 audiences at the south of Yuehu Lake Tower. With the combination of live environment and high-end technologies, Impression West Lake extends varied marvelous visual appeal to audience in accordance with the natural changes. Yuehu Lake Scenic Area with the surrounding forests and mountains forming the backdrop for the the story of star-crossed lovers. The whole performance equipments are environmentally friendly. The actors' performance is shown on the water of West Lake. It is not opera, dream or party but thousands of years show.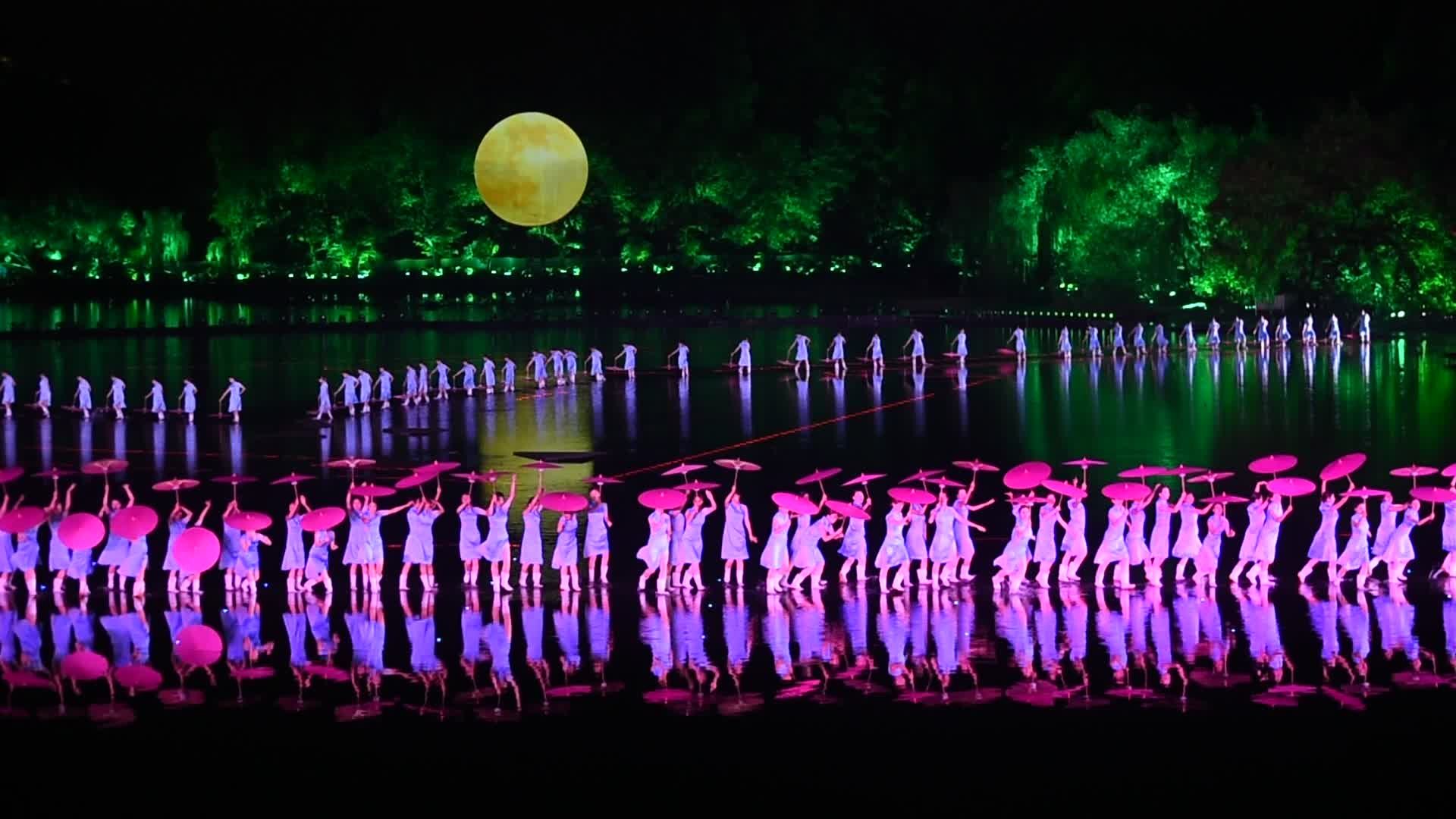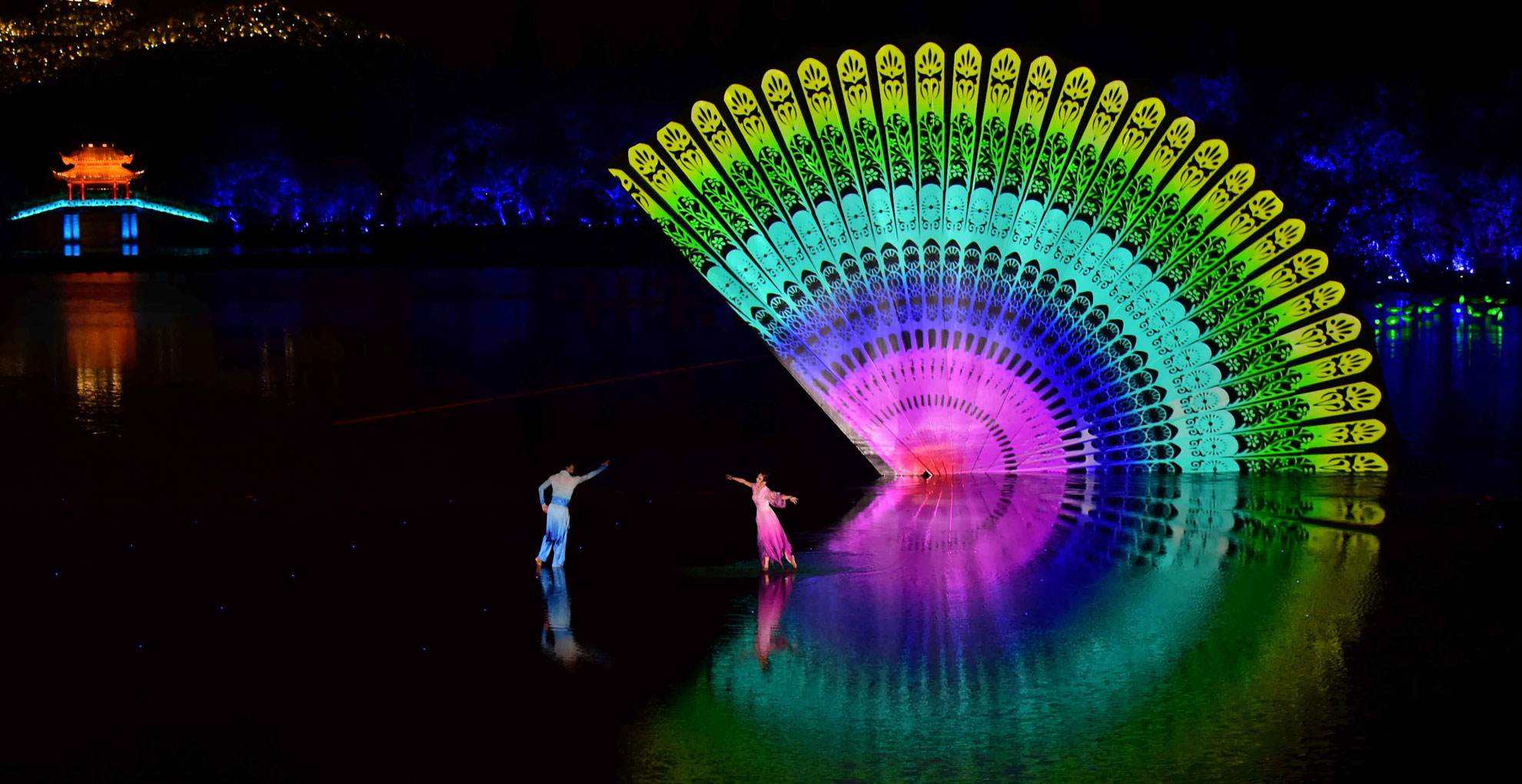 New Era For The Impression West Lake Show(Enduring Memories of Hangzhou)
The new show Enduring Memories of Hangzhou, is upgraded by the team led by famous director Zhang Yimou. The upgraded show maintains 80% of the original program content and benefits from a new audio system which has been installed to delight audiences from all over the world.The name of the show is quoted from a very famous poem written by Bai Juyi ( 772 - 846 ), the great poet, litterateur and politician in Chinese Tang Dynasty ( 618 - 907 ). He used to be the mayor of Hangzhou, and was respected and loved by the local people since he did a lot work to make them live better. The new show "Enduring Memories of Hangzhou" was performed for world leaders on September 4th in China for the G20 Summit."Enduring Memories of Hangzhou" later made its public debut in October, attracting huge audiences to the West Lake in Hangzhou, Zhejiang Province.
This culture fusion performance of East and West, featuring a symphony orchestra and gala on water, is a unique outdoor concert in a natural setting. Through a significant feat of engineering, the stage platform lies centimeters below the West Lake's surface. To the audience, the actors appear to be performing on the surface of the water, which also creates a stunning reflection of the performance and lighting. The entire stage, covering an area of 8,000 square meters divided into three main performance zones spaced significantly apart, posed a great challenge for the monitor system setup.
After the show finished, drive you back to your hotel in Hangzhou.
Tips:
Time:
Daily First Show: 19:45-20:35 (Mar.- Sep.),19:30-20:25 (Oct.- Dec.)
Second Show(TBA.): 21:15-22:15
VIP seat is recommended, it's the best seat for the show
We are the Offical Ticket Agent for the Impression Westlake Show, if you only want to book the Impression Westlake Show Ticket, Please refer to the following link!

1,Impression Westlake Show (Enduring Memories of Hangzhou) Ticket Booking Service

Optional Activities
Sunset at Chenghuang Pavilion Entrance Free: 40RMB Per person
Follow our guide to climb up to the Cheng Huang Pavilion where is the one of the best locations for admiring and photographing the sunset.
Qianjiang New City Lighting Show Free Charge
Spend the nighttime in Hangzhou for the impressive light show at the Qianjiang New Town,which is like a young lady putting on her evening dress, showing her grace to the public. It is comparable to the night view of the bund in Shanghai. (Light Show avaiable on Tue. Fri. Sat.)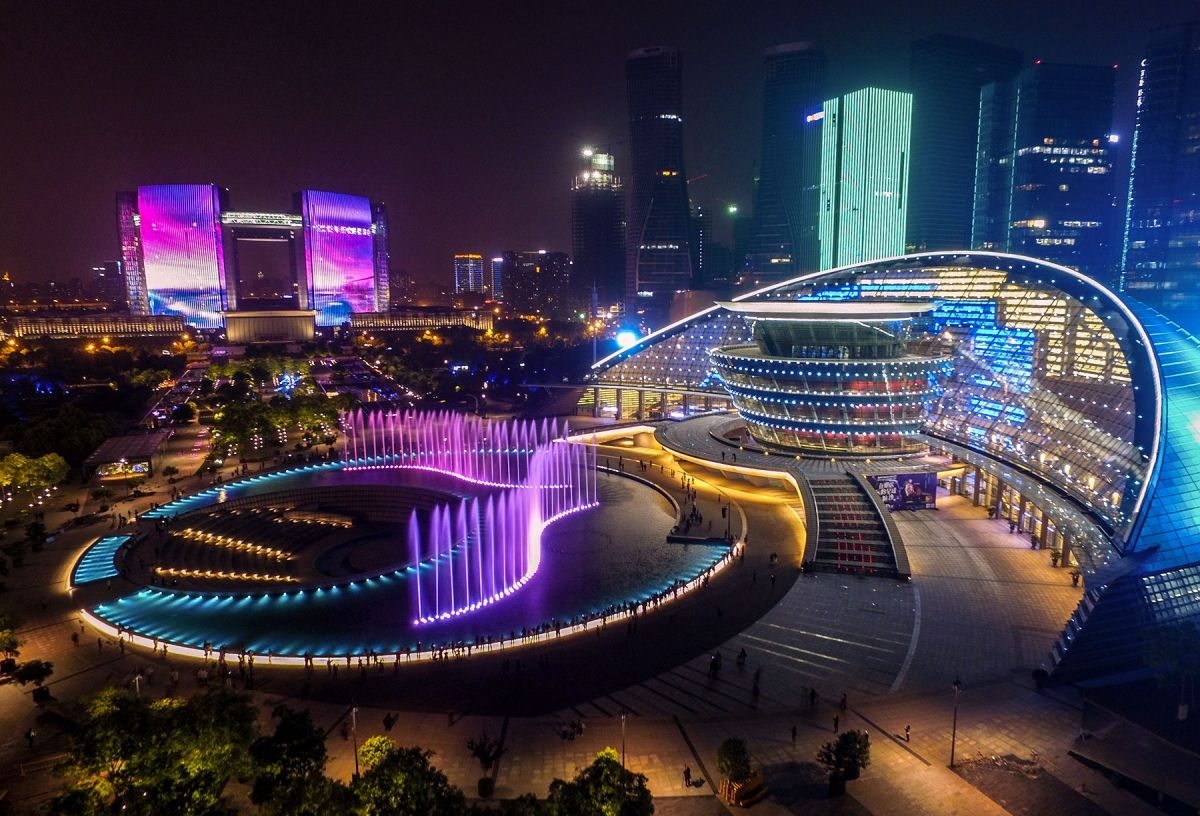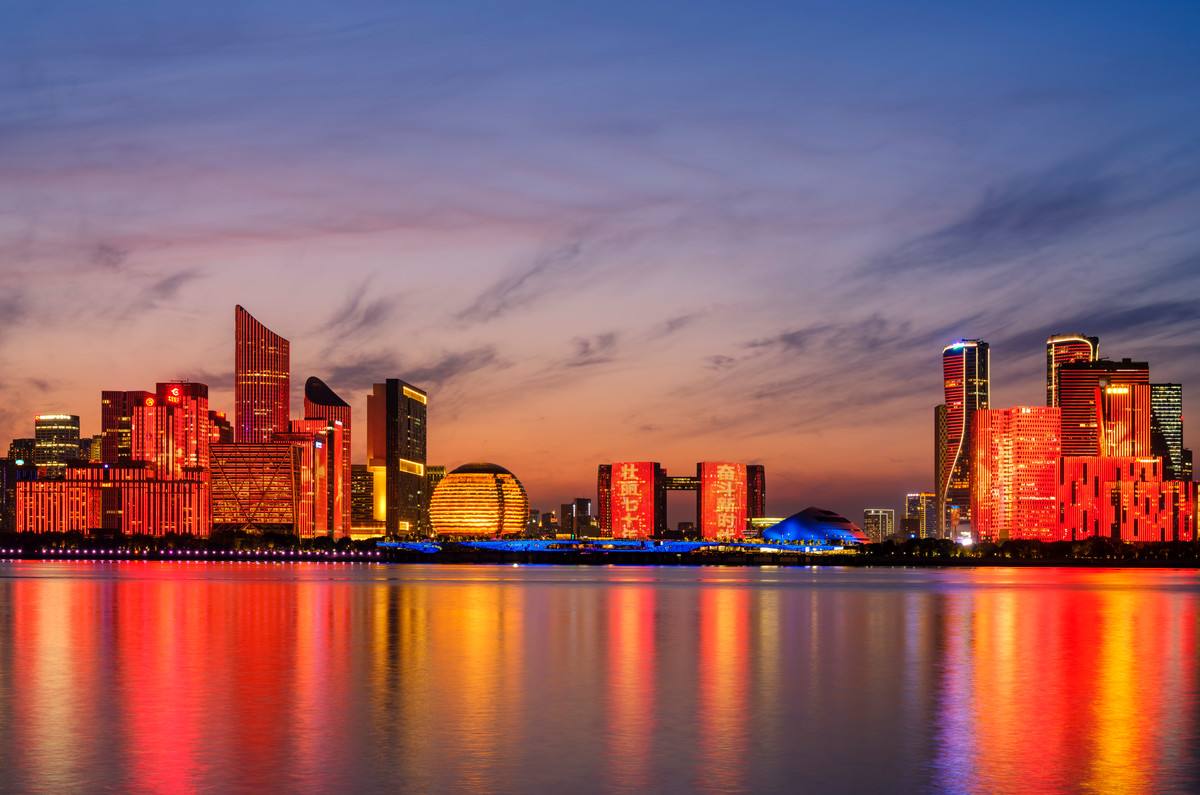 How Our Teams Serve you at China Private Tour
1-on-1 Travel Consultant
Our travel consultants have been working in local tourism for years, they are professional, experienced and responsible sharing our wealth of knowledge to plan your trip. They will formulate customized tour plan based on your travel interests, time, and budget as well as providing professional suggestions. Beside, they will keep in contact with you during your entire tour in China, continually checking if everything is going well as planned.
Excellent Local Guides
All of our tour guides are certificated and experienced. They are local experts with detailed knowledge about attractions, history, culture but also prepared to talk frankly about whatever topic interests you. They know the best places to visit, can give you advice on restaurants that serve great local food, the best places to shop, or theaters for the best shows in town. They'll show you more about the history, culture, customs and authentic local life.
Private Car and Driver
We ensure that all of the vehicles that we use are air-conditioned, non-smoking, clean and well-maintained.(Not over 4 years). Our drivers are are local, polite, friendly and helpful with over 10-year drive experience. All kinds of vehicle are offered, and yours depends on the size of your group. Usually, we offer sedan cars, SUVs, business vans (MPV) and different types of buses, all with extra space for your luggage.
Meals & Dining
If the meals are included in the itinerary. We will take you to the best local restaurants and help you order dishes according to your preference on spot to guarantee that the food is freash not pre-cooked. Some meals excluded in your itinerary as you like, your private guide will be still delighted to give you some suggestions and take you to the local featured restaurants every week based on the online reviews of customers. We have a large selection of different restaurants which cater to the specifications of our customers, and are available to provide various options, such as vegetarian, Muslim, Chinese, Western, Jewish, and Indian restaurants.
Price Per Person in US Dollars