Day 1
Place&Transport: Hangzhou
Today's Activities: Westlake Boat Ride,Fish Viewing at the Flower Pond(Huagang Park),Leifeng Pagoda,China National Tea Museum,Longjing Imperial Tea Garden,Guo Garden,Impression Westlake Show
Accommondation: N/A
Meal: N/A
Greet your guide at your hotel in Hangzhou or Hangzhou train station, your guide will holding a welcome signage "Hangzhou Private Tour". Go for the West Lake in a comfortable and air-conditioned vehicle.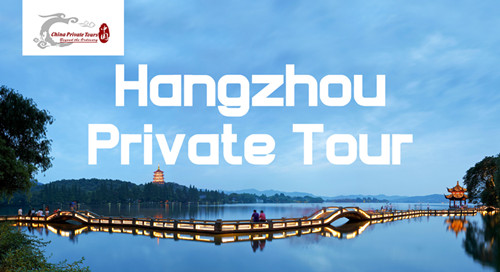 Our pick up sign" Hangzhou Private Tour"
Firstly, spend the peaceful and less-crowded morning time to visit the iconic and World Heritage site of Hangzhou – the picturesque West Lake(Boat ride on westlake included). Just as the famous traveler Marco Polo did and wrote: "A voyage on this lake offers more refreshment and pleasure than any other experience on earth", you will start with a 45-minute leisure cruise to enjoy the tranquil lake views as well as the ancient pagodas, traditional arched bridges, tree-lined walkways, beautiful hills, green islands and lush gardens.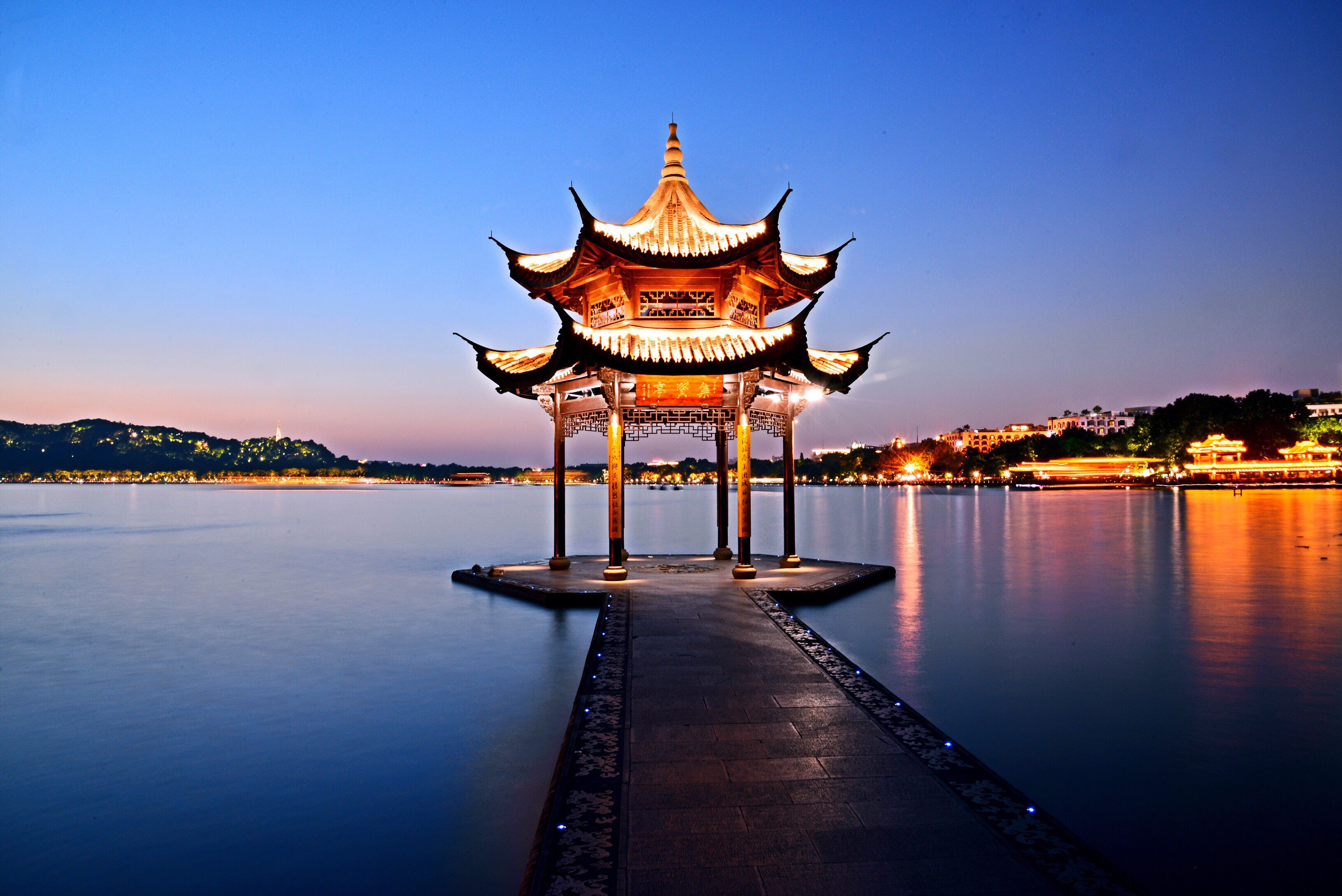 After that, visit the Fish Viewing at the Flower Pond(Huagang Park). This spot is located at the southern end of Su Causeway. A clean stream flows from Huajia Hill to join West Lake here, and many flowers grow where the fresh water flows in, so it called "Flowery Harbor". This area now has been made into a 22 hectare (54 acre) park with many varieties of trees and flowers, featuring a peony garden which blooms in April and a goldfish pond which is the famous site for viewing fish.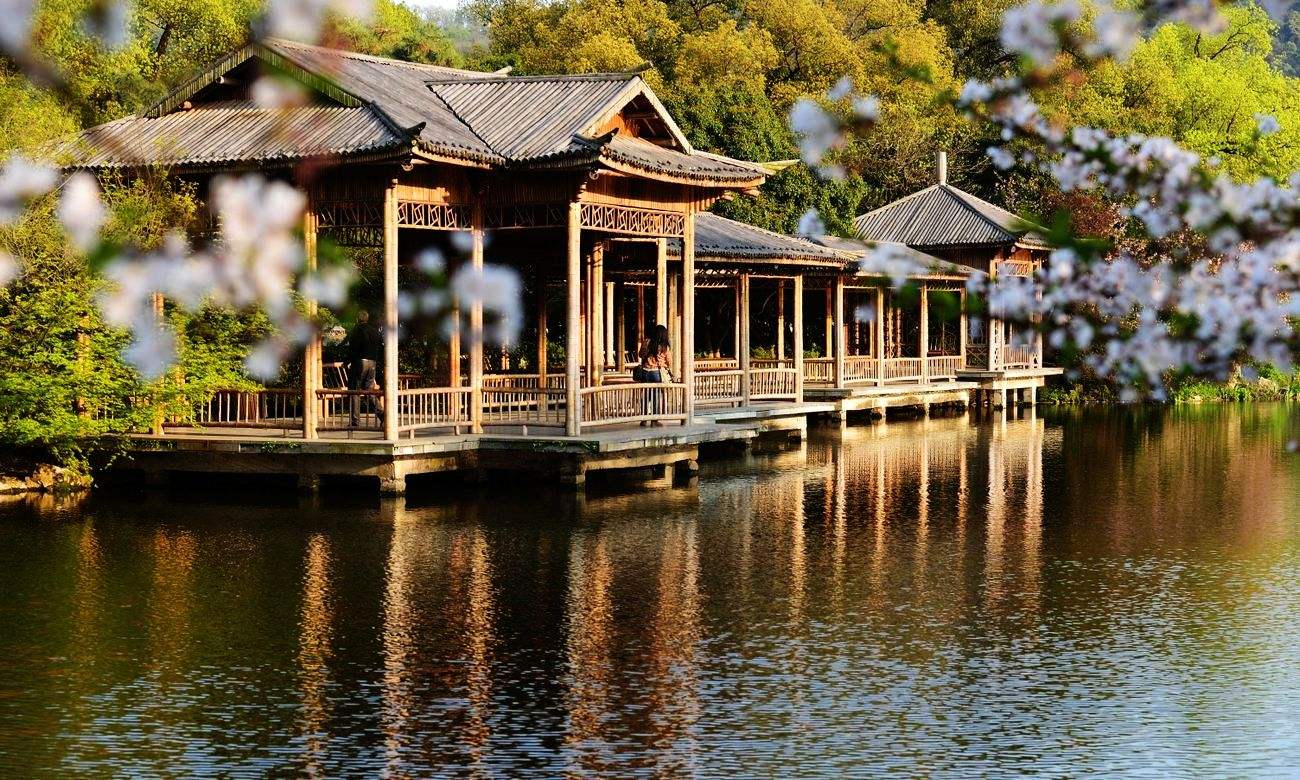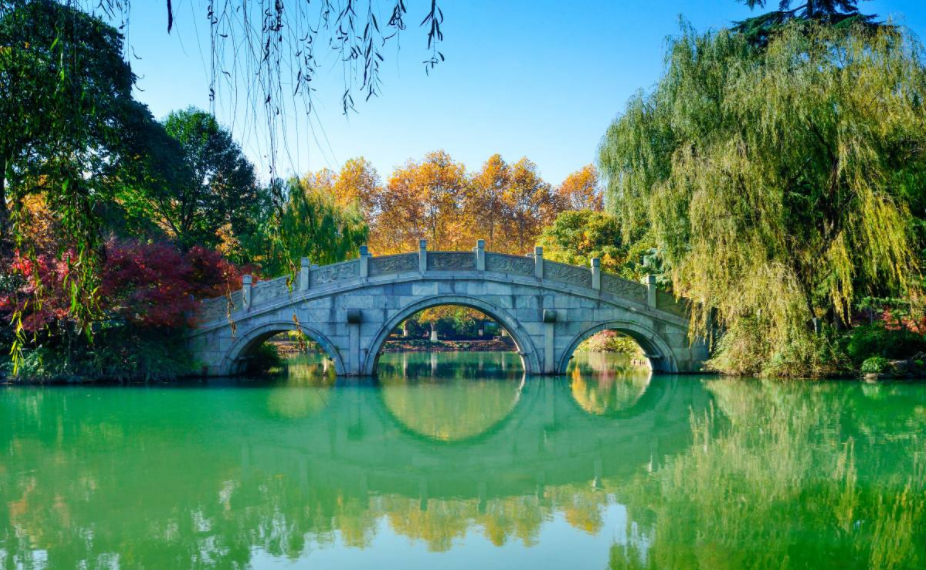 Continue your visit to the Leifeng Pagoda. Leifeng Pagoda as an important cultural and historic attraction in the West Lake Scenic Area is quite familiar and well-known both in Chinese folk culture and Chinese literature history.Leifeng Pagoda is one of the ten sights of the West Lake because of the Legend of the White Snake.The legend was existed as oral traditions long before any written compilation.It has since become a major subject of several Chinese opera, films and TV series. Standing on the top of the pagoda,you can appreciate the nearby Jingci Temple, enjoy the landscapes of West Lake, and even see the city of Hangzhou from a distance.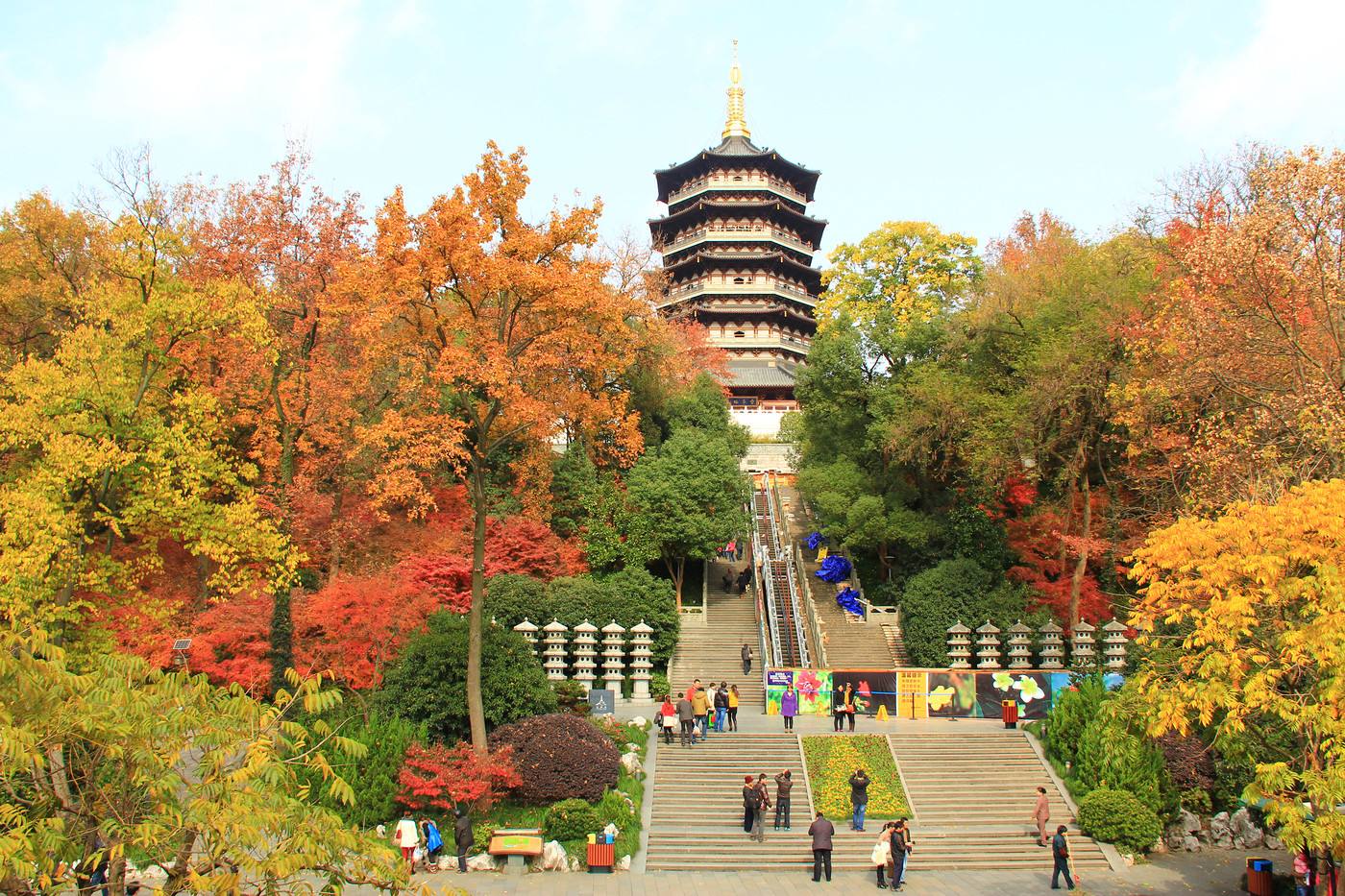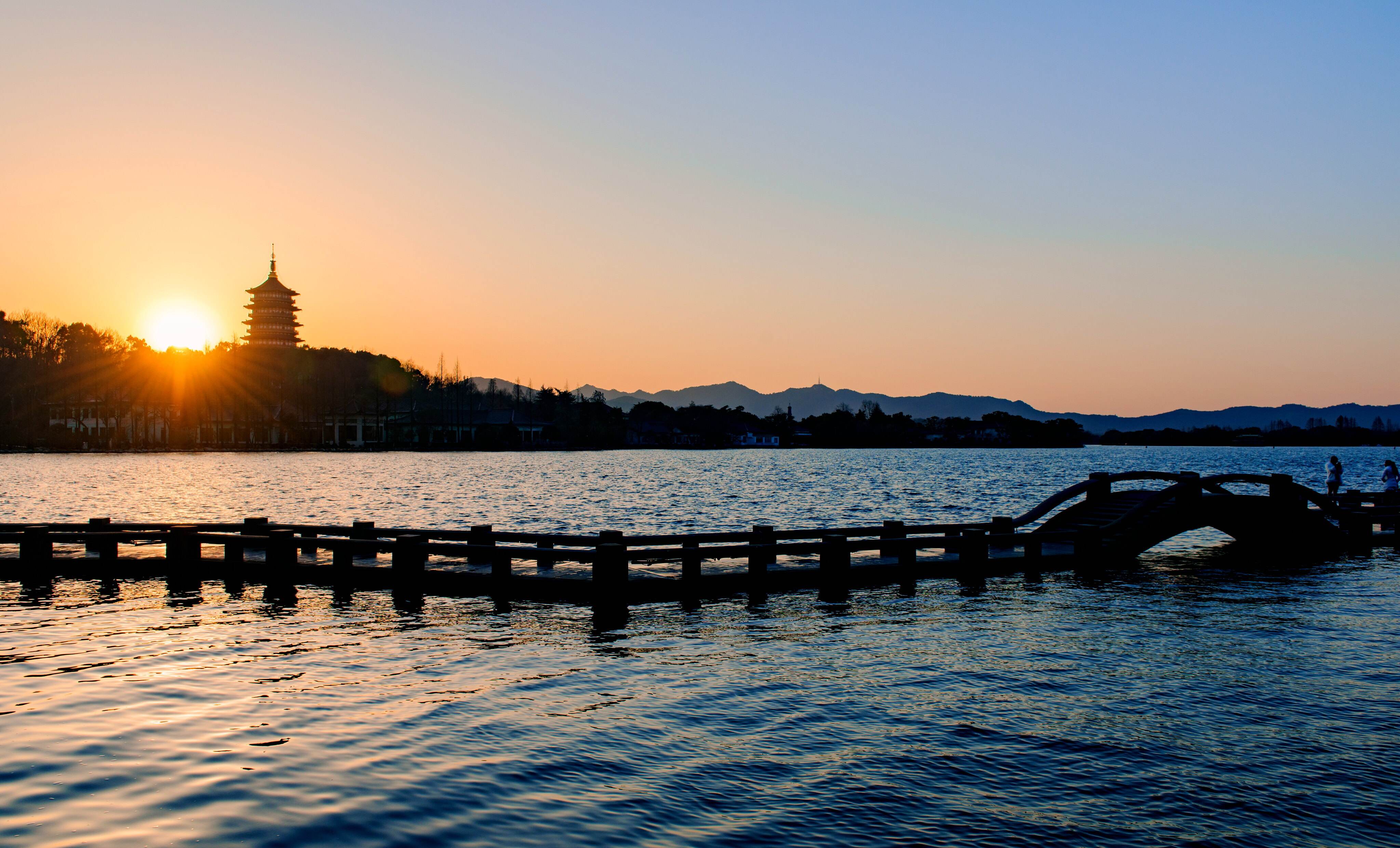 You have the options to have lunch at the local restaurant recommended by your guide (THEY ARE FOODIES, they really know where and what to eat in the city) or have an authentic home-cooked meal at a local famer's home, which is a great chance to talk with the villagers and learn more about the real life in the city.
After lunch, visit the China National Tea Museum.China is the birthplace of tea with the longest history of tea culture. Today tea culture is a bright pearl in traditional Oriental culture.China National Tea Museum is the only museum themed with tea and tea culture in China mainland, so you can know about the culture and history of tea in China, admire exhibits about tea,sample tea,learn tea art, and enjoy pleasing scenery of tea plantations.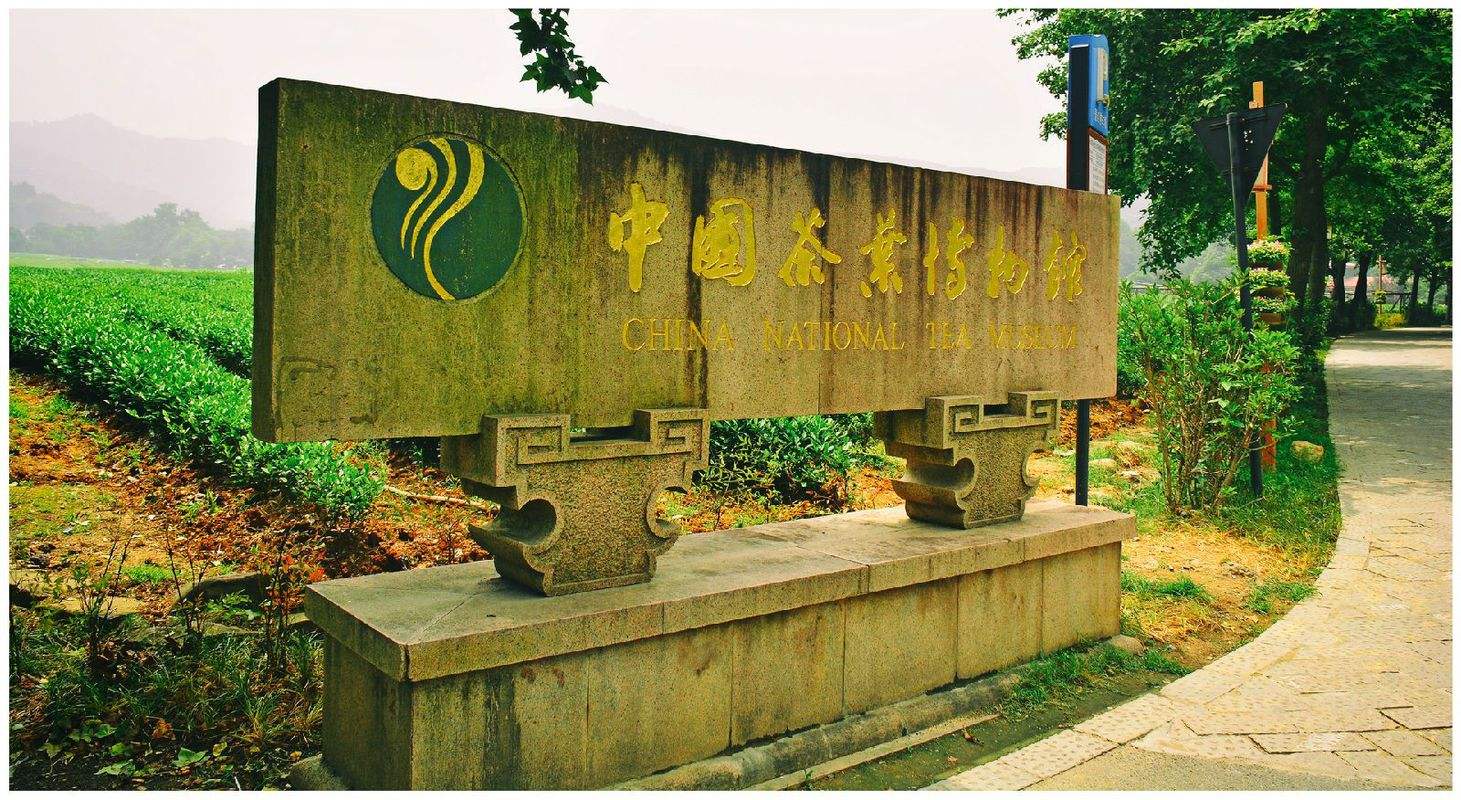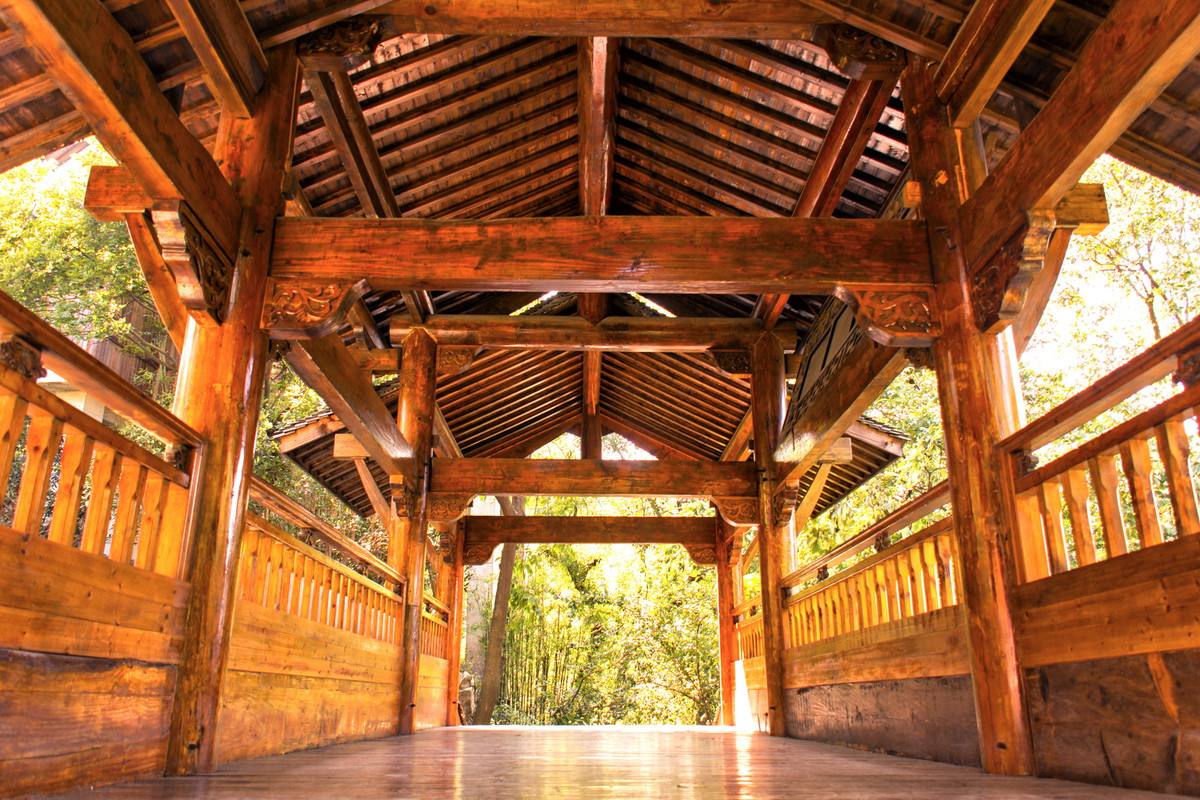 Move to the Longjing Imperial Tea Garden(18 Imperial Tea Bushes):Longjing tea was granted the status of Gong Cha, or Imperial tea, in Qing Dynasty by Chinese emperor Kangxi. According to the legend, Kangxi's grandson Qianlong visited West Lake during one of his famous holidays. He went to the Hu Gong Temple under the Lion Peak Mountain (Shi Feng Shan) and was presented with a cup of Longjing tea. In front of the Hu Gong Temple were 18 tea bushes. Emperor Qianlong was so impressed by the Longjing tea produced here that he conferred these 18 tea bushes special imperial status. The trees are still living and the tea they produce is auctioned annually for more money per gram than gold.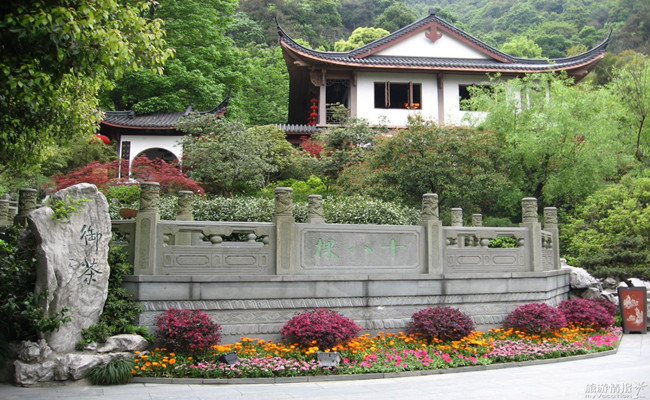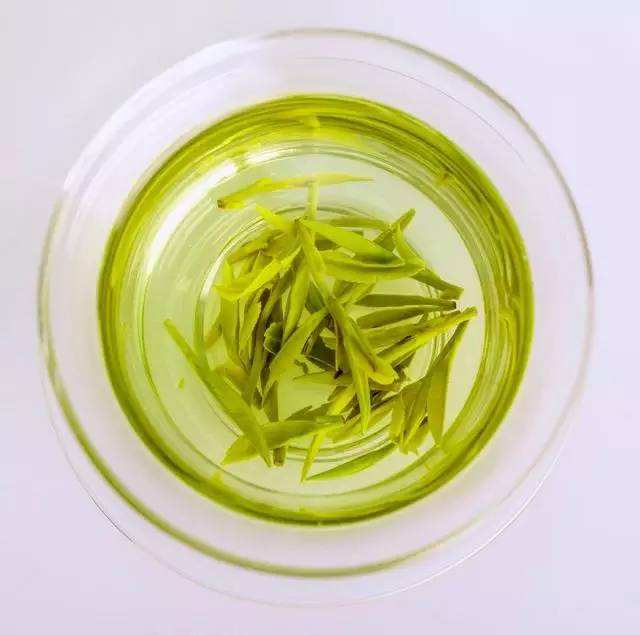 Later, drive to the Guo Garden: Completed in 1861, this elegant garden villa was built as a private retreat for a wealthy Qing Dynasty silk merchant. Guo's Villa is a fine example of Chinese aesthetics in which the manmade and natural blend in harmonious balance.The Villa opened to the public in 1991, after being restored. It faces Spring Dawn, by the Sudi Causeway which crosses the West Lake, and has a distant view of the serene Southern Screen Hill and the Baochu Pagoda. The villa has two sections (1) Living in Quietness, where the owner lived (2) the Sky in the Mirror garden, with a pond surrounded by roofed corridors (lang), bridges, rockwork, trees and flowers.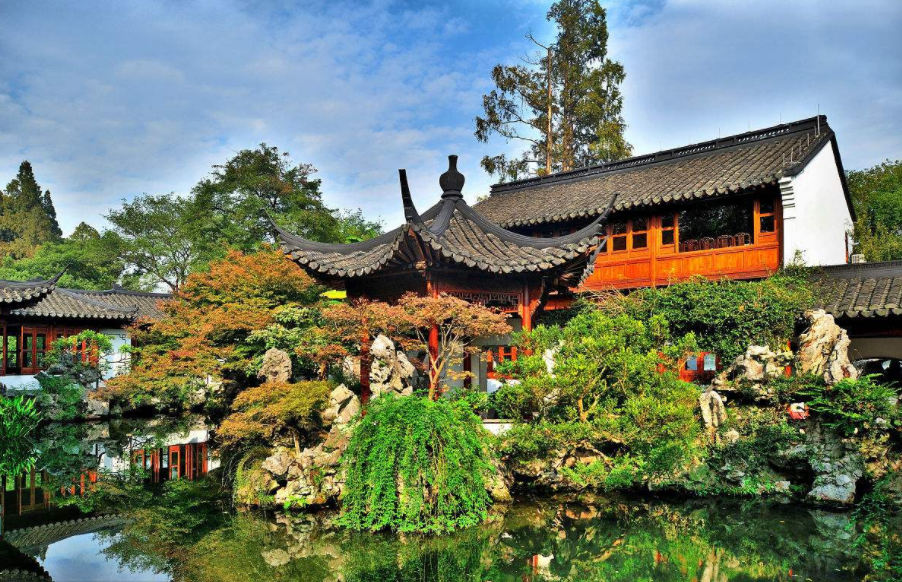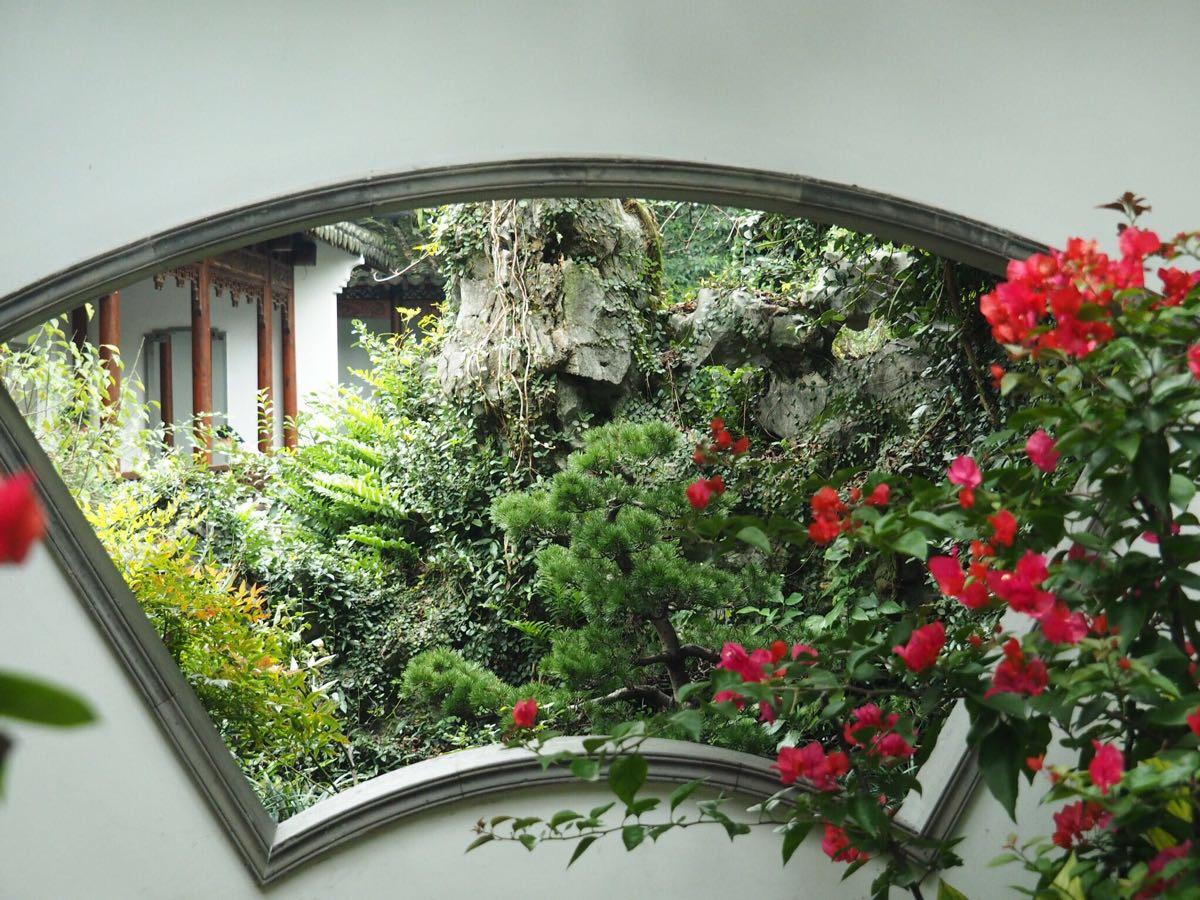 Optional: After you finished all attractions, you have the oprion to watch the Impression Westlake Show at the Yue Lake Area. 'Enduring Memories of Hangzhou', formerly called 'Impression West Lake', is a large on-water live-action performance featuring a symphony orchestra and dazzling natural night scenes. It was firstly performed for G-20 leaders in the West Lake Scenic Area of Hangzhou, China during the 2016 G20 Hangzhou Summit. Directed by Zhang Yimou, the man behind the opening ceremony of 2008 Beijing Olympics, the fabulous performance contains symphony, dance, Shaoxing opera, ensemble of Chinese zither and violoncello, piano solo... The stage is 3 centimeters (1.2 inches) beneath the lake's surface. (Please note, this show will be closed from 15th Dec.--Next 15th Mar.)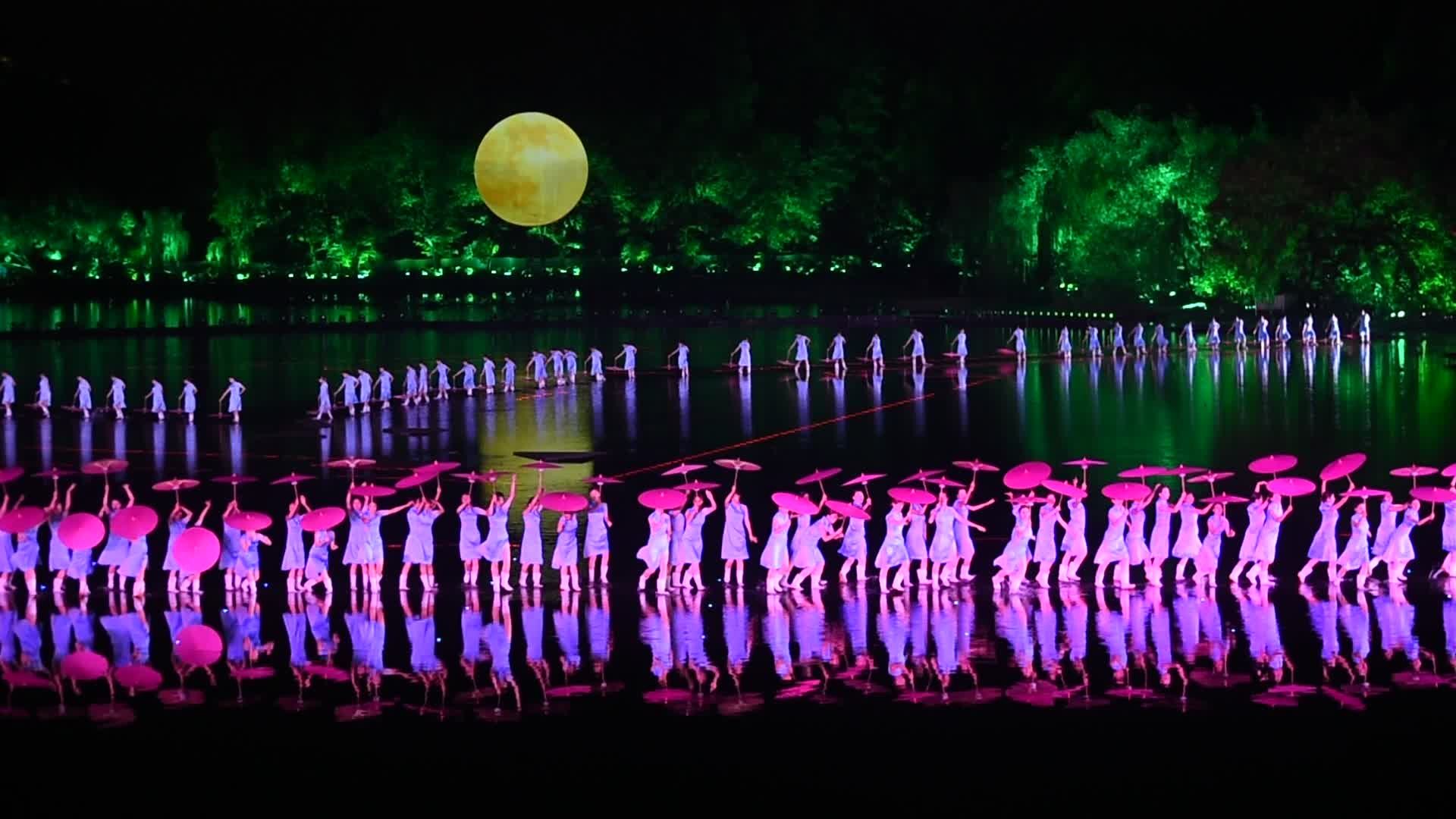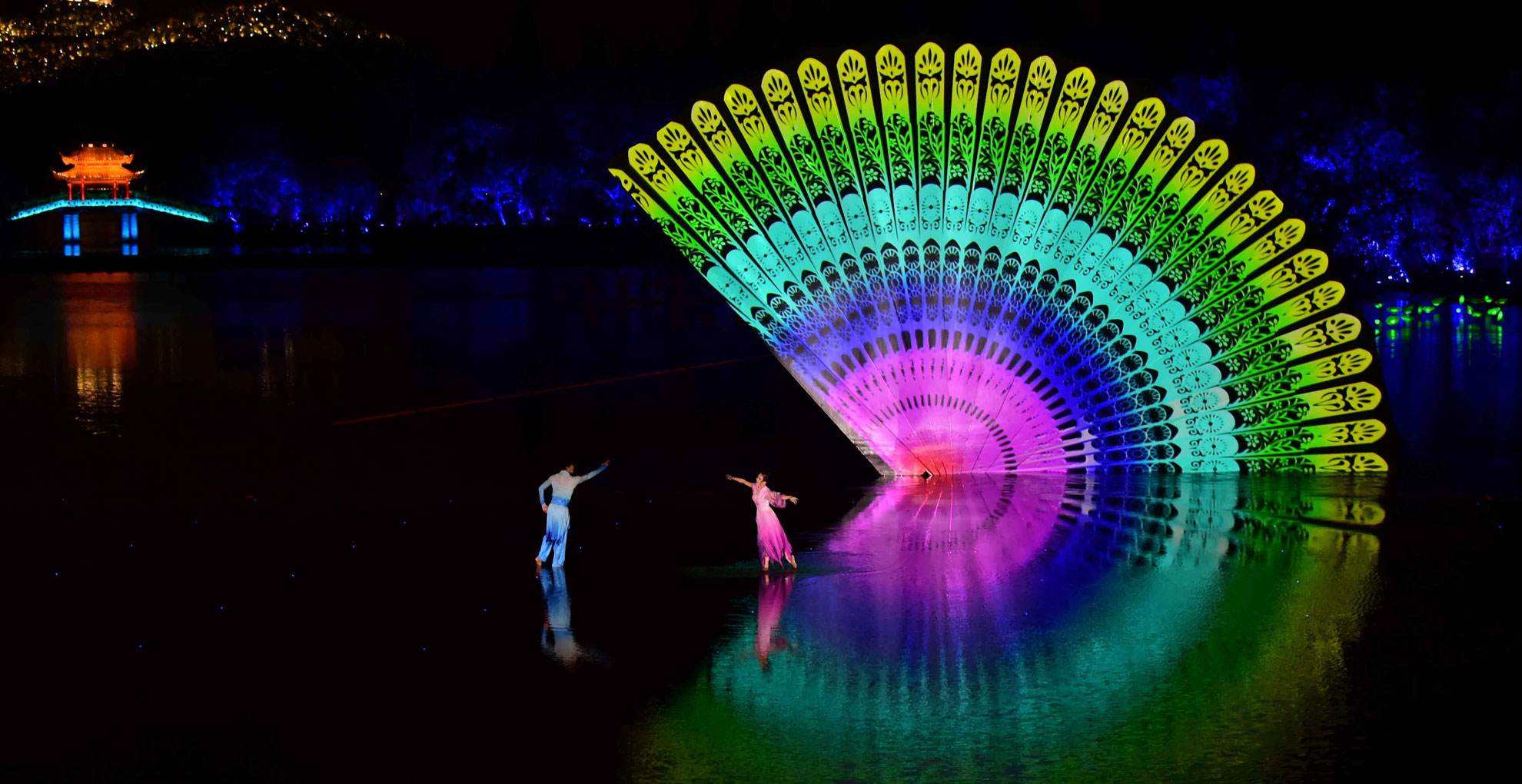 Drive you back to your hotel after the Impression West Lake Show.
Day 2
Place&Transport: Hangzhou
Today's Activities: Lingyin Temple,Peak Flying From Afar,Bamboo lined path at Yunqi,Meijiawu Tea Plantation & Village,The Song Dynasty Imperial Street,The Hangzhou Qianjiang New City
Accommondation: N/A
Meal: N/A
After breakfast, the first stop for today is the Lingyin Temple & Peak Flying From Afar: Lingyin temple, commonly translated as "Temple of the Soul's Retreat" is one of the largest and wealthiest temples in China. It was originally founded in 326 AD, but has been rebuilt no less than sixteen times since then. Lingyin Temple is one of the ten most famous ancient Buddhist temples in China. It also houses various Buddhist literature and treasures situated in front of the Temple, and is famous for its more than 470 stone carvings of Buddhist figures, which dated from the 10th to 14th centuries.

Later, move to Bamboo lined path at Yunqi: The forest is breathtaking. It really makes you realise how insignificant you are when you stand next to the bamboo trees towering way above you. You are surprised at how hard the bamboo actually was - no wonder Asian builders use it as scaffolding! The thing really liked about the bamboo forest is the light - even though the forest was dense, it still seemed really light and crisp, because of the fact the bamboo's all green (not like normal trees where the trunk is dark brown). It gives the forest a totally different vibe, hard to explain but it was just fascinating.

Have your Lunch at the restaurant popular with the local people to stay away from the tourists' meals.(In china, do not go to the tourists's restaurants when you are on a tour. You shold go to the right place to have the meals, then you are in real china )
After lunch, move to the Meijiawu Tea Plantation & Village: Drogon Well Tea, also known as Longjing tea, is a variety of roasted green tea from Hangzhou where it is produced mostly by hand and has been renowned for its high quality, earning the China Famous Tea title. Meijiawu Tea village is seated at the hinterland of West Lake Park and it boasts the most important Dragon tea production basis. Here you are in an original natural environment, just relax your feelings and enjoy the special tea culture, taste the fragrant tea while appreciating the beautiful village scenery. And our guide or Tea Farmer will show you how to pick the leaves, how to fry the leaves and how to drink the best tea in China.

Next, drive to The Song Dynasty Imperial Street: Has been renamed Zhongshanlu Beiduan, but still leads to the Palace of the Northern Song dynasty (960-1127AD). The road that stretches 400 meters (1,310ft) is lined with snack bars that offer local delicacies and shops that sell antiques, embroidered items and silks among others.After the tour, our tour guide and driver will drive you back to your hotel in Hangzhou or the hangzhou train station and your tour ends.
The last stop is The Hangzhou Qianjiang New City, located in the southeast side of downtown Hangzhou, next to the Qiantang River. It is 4.5 km away from the West Lake Scenic Spot. The central area of the Hangzhou CBD (total area 3.29 km2) will serve as Hangzhou's future business, political and cultural center. Overall development plans include 650m2 of Grade-A offices, hotels, shopping malls and luxury residences. This place will give you a different impression about Hangzhou and show you the future of Hangzhou.

Drive you back to the Hangzhou Train Station or the Hangzhou Airport and your Hangzhou Tour ends.

We are the Offical Ticket Agent for the Impression Westlake Show, if you only want to book the Impression Westlake Show Ticket, Please refer to the following link!

1,Impression Westlake Show (Enduring Memories of Hangzhou) Ticket Booking Service
Optional Activities
We provide off the beaten track Hangzhou activities as below to enhance your tour experience. You can choose some of them to customize the above tour. Or if time permits, you can add one or two of them in the above itinerary (Only additional entrance fee required. And some are free charge of entrance fee).

Morning Market & Breakfast Experience Cost for Breakfast: within 20RMB Per Person
If your hotel doest not provide breakfast or you are a foodie and want to taste real Hangzhou. This is a great chance to see how Hangzhou wakes up by experiencing the tastes, sounds and local way of life. Get whisked through Hangzhou's old streets, alleys and morning market with our local guide to eat the most authentic breakfast at places we know and you can't find on your own.
Hangzhou Grand Canal Water Bus Entrance Fee: 40RMB per person
Except for the west lake cruise, you can also take an half hour water bus cruise along the famous Grand Canal in Hangzhou to enjoy the canal scenery and visit some local handicraft museumes.It will be a very pleasant and unique trip if you have a try of Hangzhou water bus.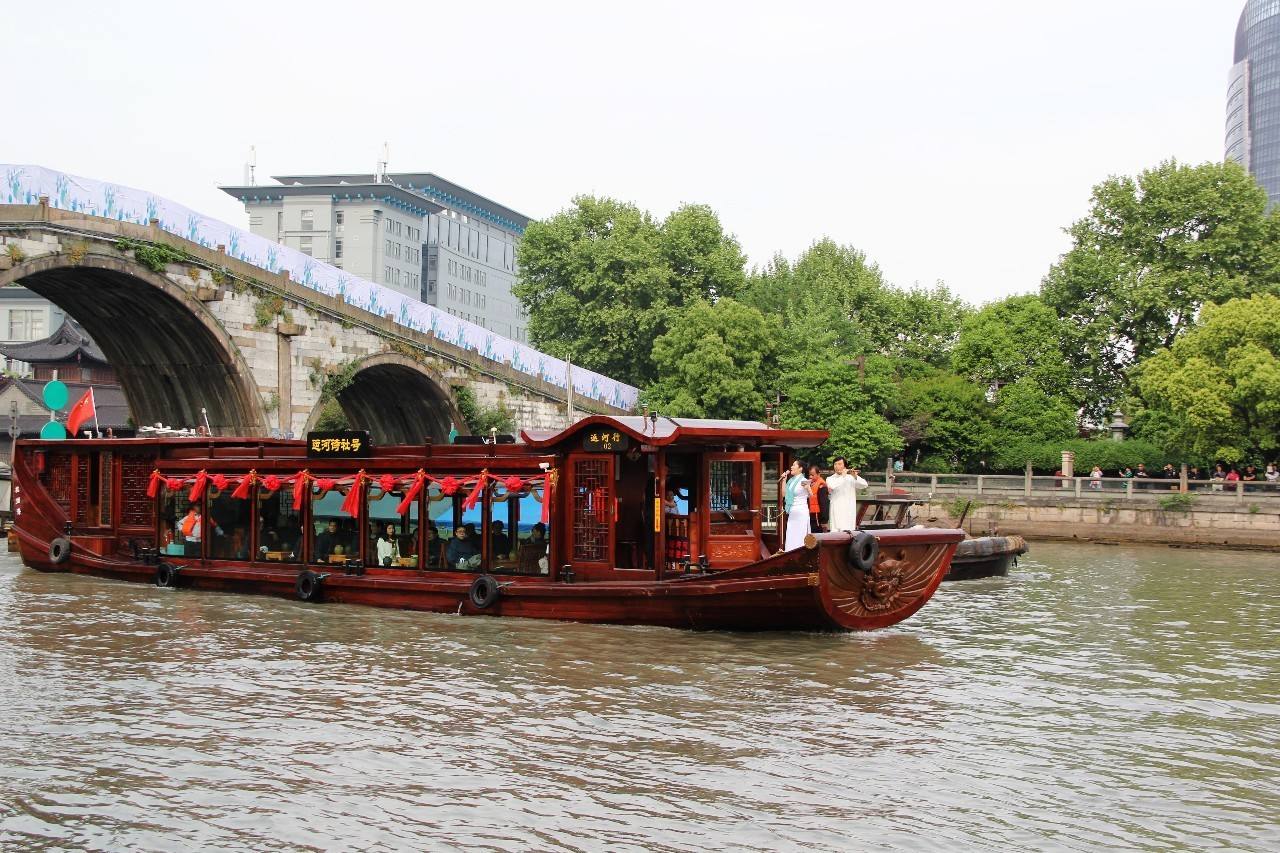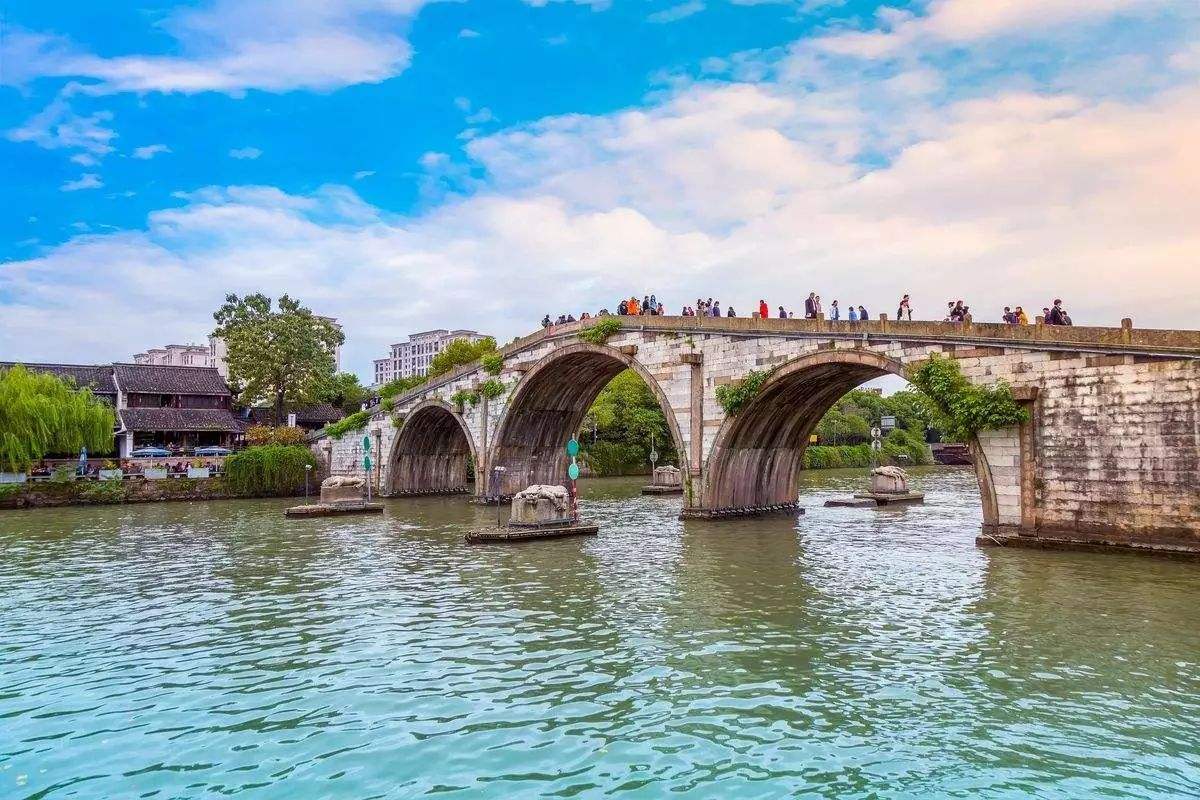 Westlake Sunset Watching at Chenghuang Pavilion Entrance Fee: 40RMB per person
Follow our guide to climb up to the Cheng Huang Pavilion where is the one of the best locations for admiring and photographing the sunset on Westlake.

Local Wet Market Visting Free Charge
Do you want know more about local life? Come with our guide to visit the local wet market. To most locals, wet market is a destination for freshest produce while it is a must-see attraction for a cultural experience to tourists.
Local Family Visiting Free Charge
If you are interested in loca culture and life style, we can arrange local famliy visting to sip famous Longjing tea, learn how to cook local food as well as taste Hangzhou cuisine. Local residents will invite you warmly to experience Hang-style life.
Qianjiang New City Lighting Show Free Charge
Spend the nighttime in Hangzhou for the impressive light show at the Qianjiang New Town,which is like a young lady putting on her evening dress, showing her grace to the public.It is comparable to the night view of the bund in Shanghai. (Light Show avaiable on Tue. Fri. Sat.)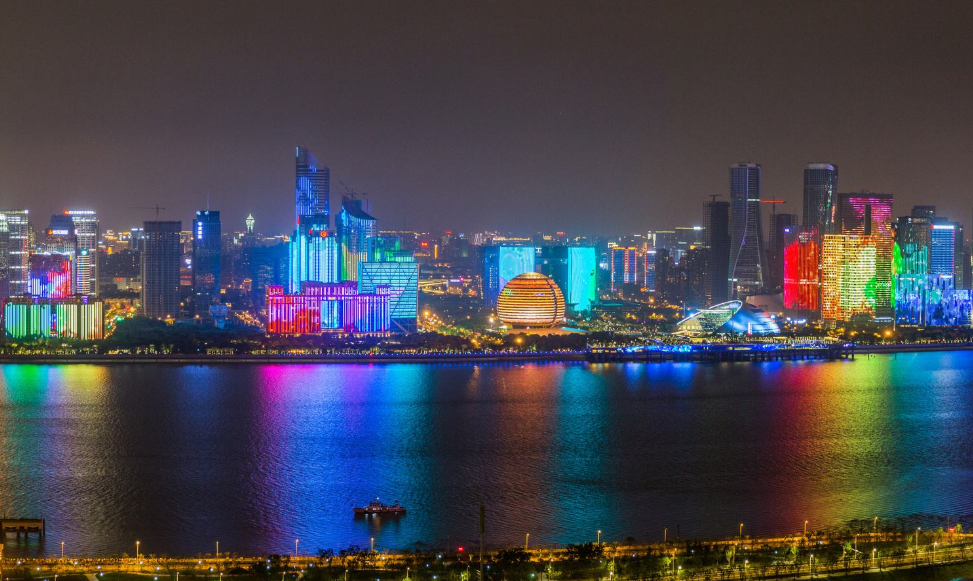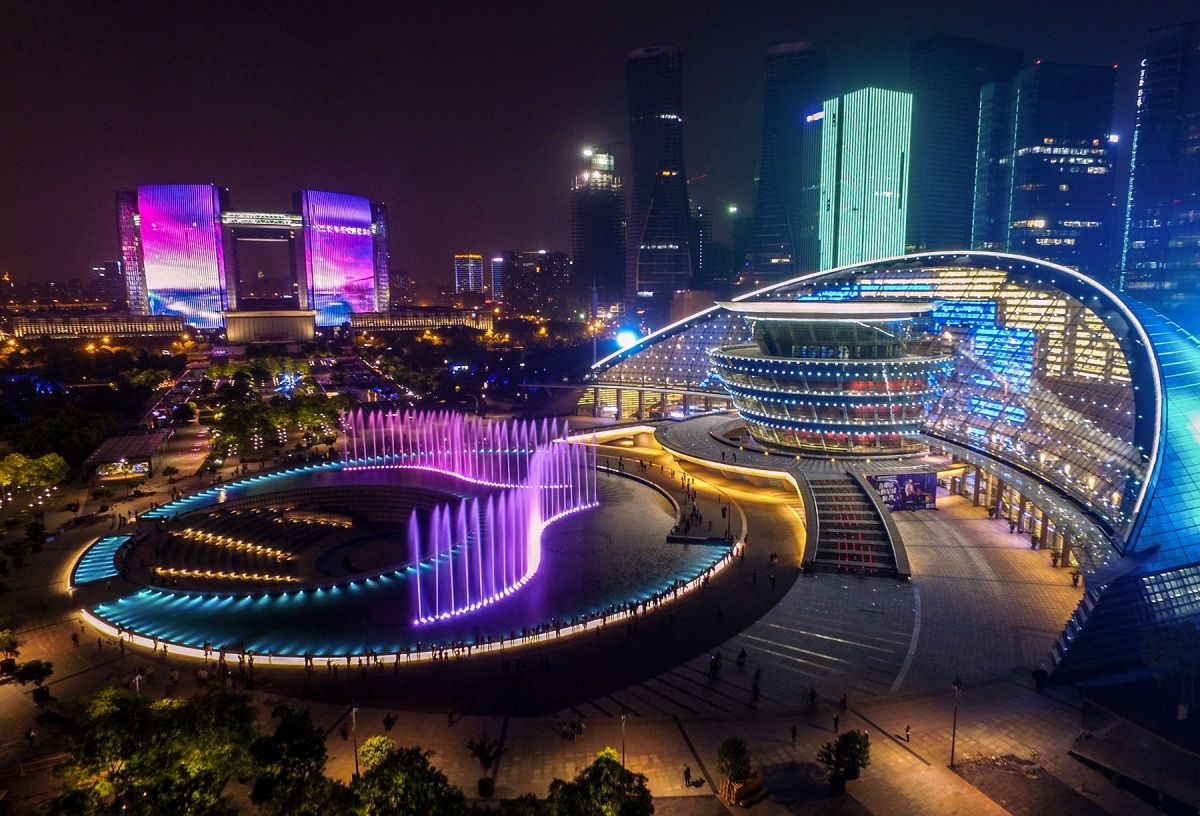 Impression West Lake Show Entrance Fee: 360RMB/400RMB Per Ticket (Normal/Vip Seat)
If you are looking for an evening activity after a day of sightseeing in Hangzhou, there is no better option than the Impression West Lake show.It illustrates the beauty of the surrounding nature of West Lake, as well as the symmetry of a life filled with love.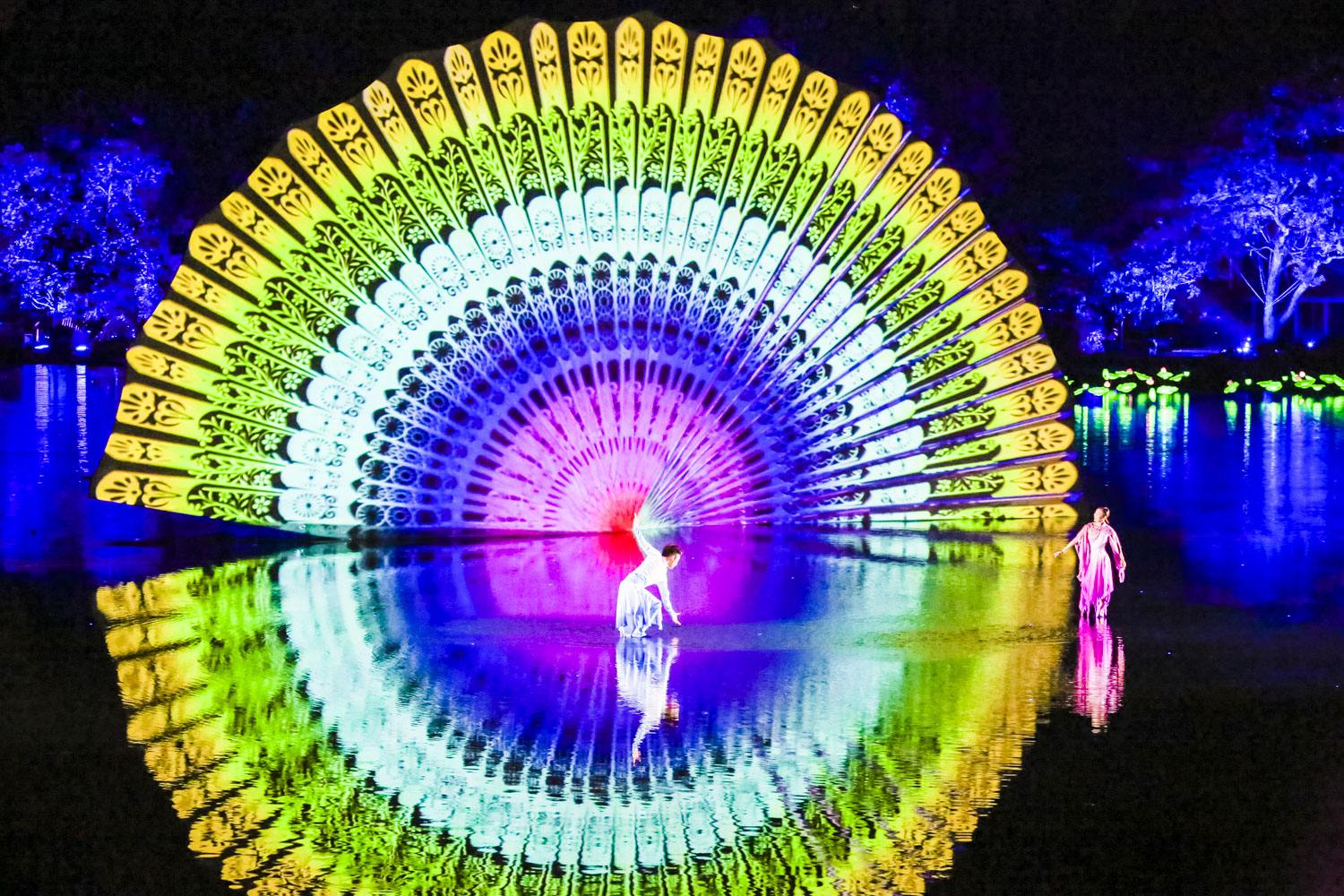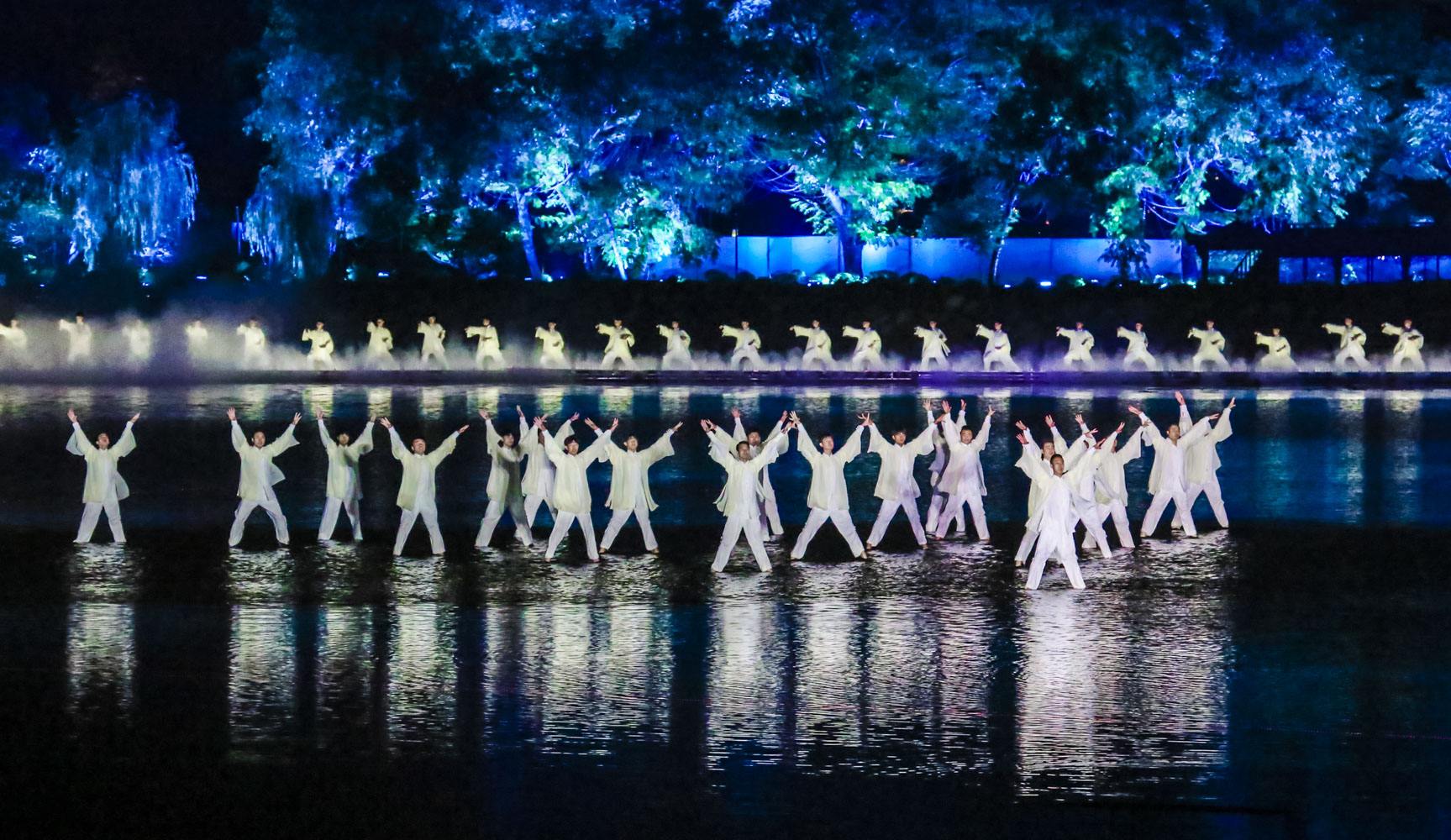 Authentic Local Markets Shopping Experience Free Charge
You may really want to buy something or just expect to hang out shopping area or experience bargain fun like a local. This tour option will be your perfect choice! You will go to see the local shopping mall, local retail market or the whole-sale market, feel what means bustling.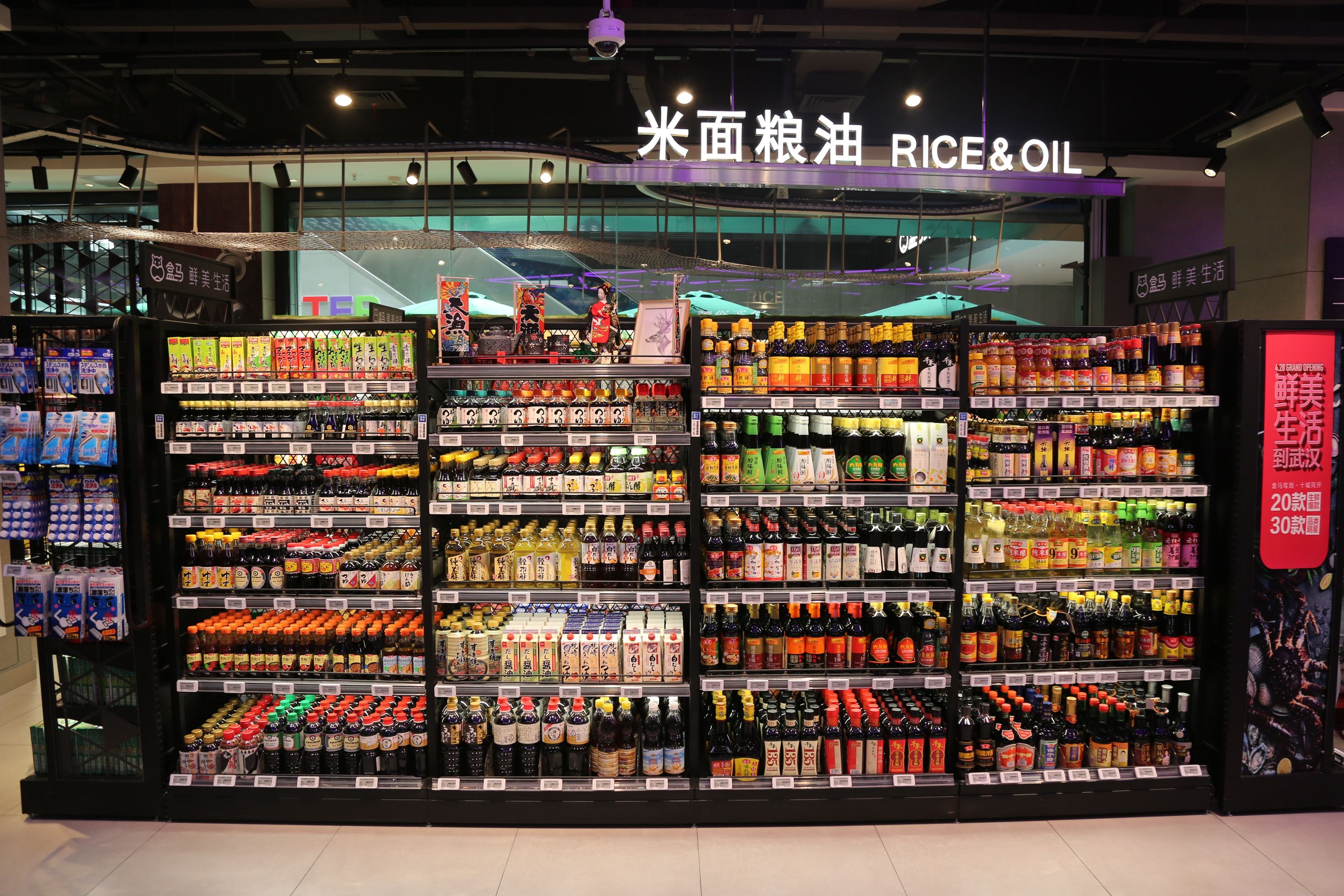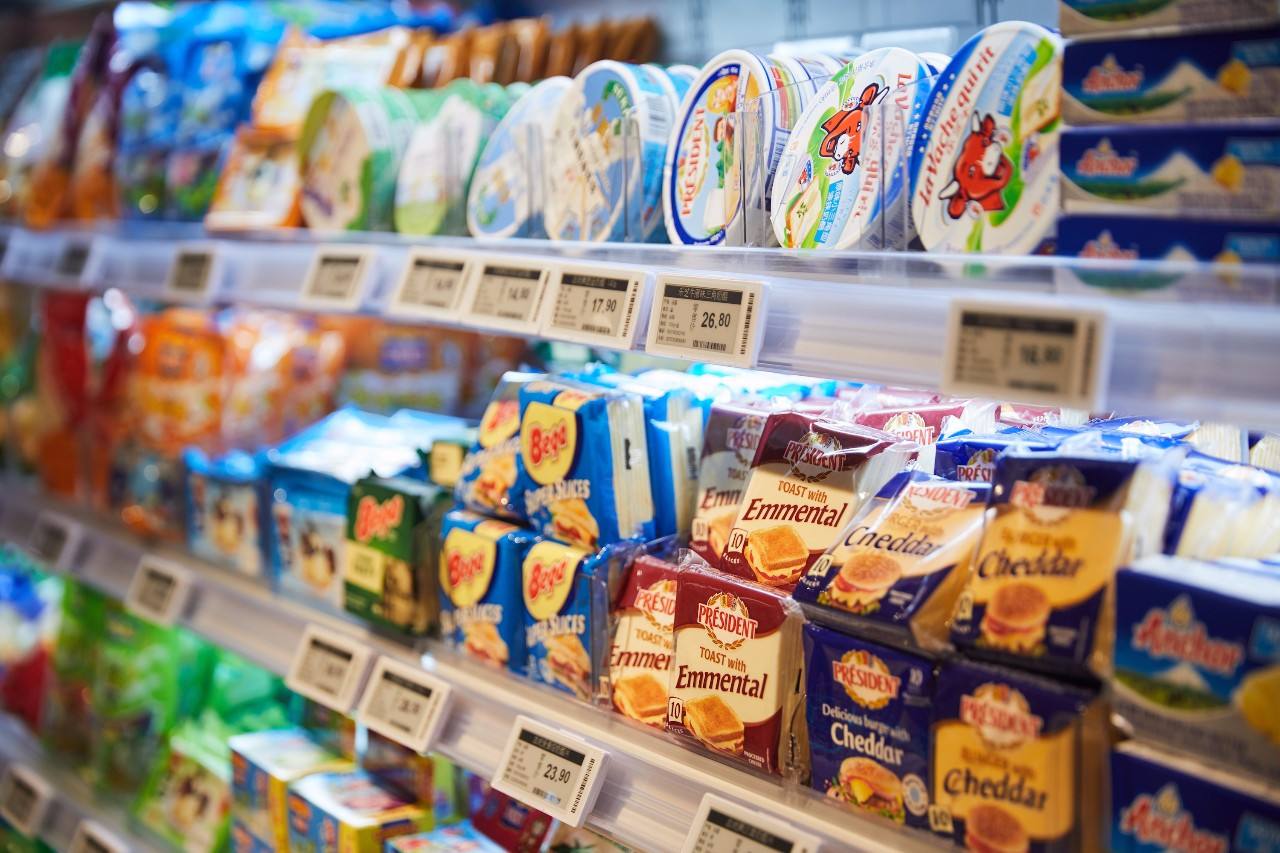 How Our Teams Serve you at China Private Tour
1-on-1 Travel Consultant
Our travel consultants have been working in local tourism for years, they are professional, experienced and responsible sharing our wealth of knowledge to plan your trip. They will formulate customized tour plan based on your travel interests, time, and budget as well as providing professional suggestions. Beside, they will keep in contact with you during your entire tour in China, continually checking if everything is going well as planned.
Excellent Local Guides
All of our tour guides are certificated and experienced. They are local experts with detailed knowledge about attractions, history, culture but also prepared to talk frankly about whatever topic interests you. They know the best places to visit, can give you advice on restaurants that serve great local food, the best places to shop, or theaters for the best shows in town. They'll show you more about the history, culture, customs and authentic local life.
Private Car and Driver
We ensure that all of the vehicles that we use are air-conditioned, non-smoking, clean and well-maintained.(Not over 4 years). Our drivers are are local, polite, friendly and helpful with over 10-year drive experience. All kinds of vehicle are offered, and yours depends on the size of your group. Usually, we offer sedan cars, SUVs, business vans (MPV) and different types of buses, all with extra space for your luggage.
Meals & Dining
If the meals are included in the itinerary. We will take you to the best local restaurants and help you order dishes according to your preference on spot to guarantee that the food is freash not pre-cooked. Some meals excluded in your itinerary as you like, your private guide will be still delighted to give you some suggestions and take you to the local featured restaurants every week based on the online reviews of customers. We have a large selection of different restaurants which cater to the specifications of our customers, and are available to provide various options, such as vegetarian, Muslim, Chinese, Western, Jewish, and Indian restaurants.
Price Per Person in US Dollars