Bai Causeway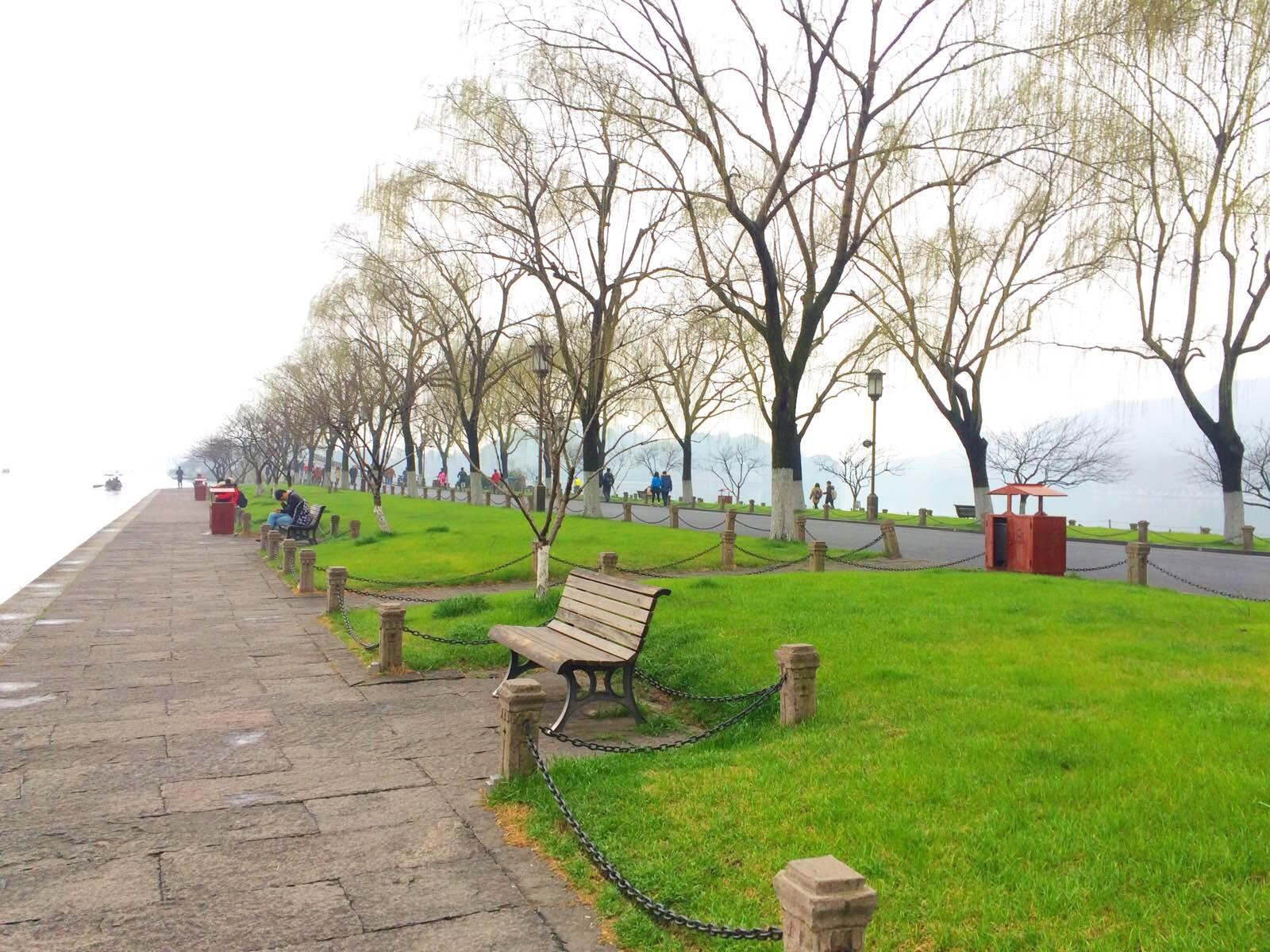 Introdution
Bai Causeway is a man-made causeway named after Bai Juyi (白居易) who was a great poet living in the Tang Dynasty (618-907 AD). The causeway was constructed during his term as the governor of Hangzhou. Now, the causeway has become an indispensible part of West Lake. Bai Causeway stretches westward from the Broken Bridge to a lakeside park called Autumn Moon Over the Calm
North of the West Lake
Bai Causeway stretches westward, starting from the Broken Bridge (断桥), passing through the Brocade Ribbon Bridge (锦带桥), and ending at a lakeside park called Autumn Moon Over the Calm Lake (平湖秋月). It divides West Lake into two parts: to its south is the Outer West Lake (外西湖) and to its north, the Back Lake (后西湖). It is also the only access from the city to Solitary Hill (孤山) — the only natural island in West Lake. Both sides of the causeway are decorated by pink peach blossoms and weeping willow trees which are aesthetically planted at regular intervals. It's a perfect place for enjoying the beauty of West Lake, rain or shine.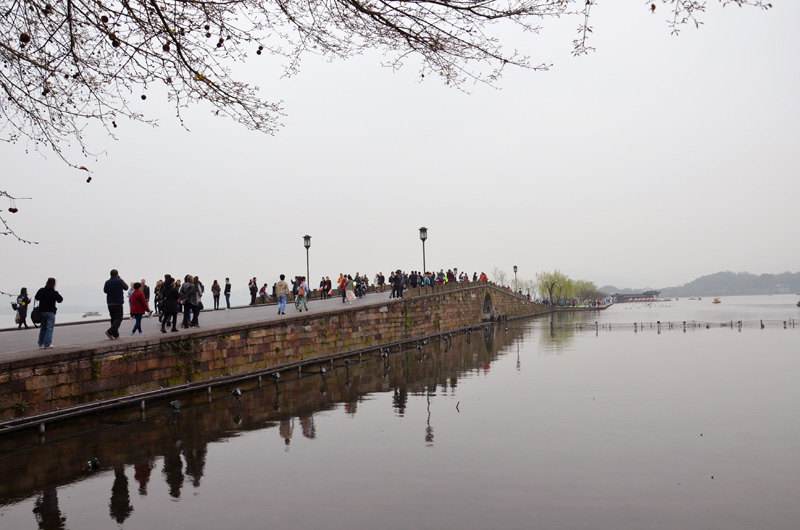 In the middle of the Bai Causeway is situated the beautiful Brocade Ribbon Bridge. It arches attractively over the glistening waters. While West Lake itself is likened to Xi Zi (西子) — an ancient Chinese beauty, the Bai Causeway is artistically compared to a brocade ribbon tying Xi Zi's skirt. As the bridge is perfectly in its middle, it is called Brocade Ribbon Bridge. It is a wonderful vantage point from which you can feast your eyes on the unique view of the lake as well as the city.
Information
Address:Bai Causeway, Beishan Road, Hangzhou (杭州市北山路白堤)
Phone: 86-571-87963033