Huqingyu Tang Chinese Medicine Museum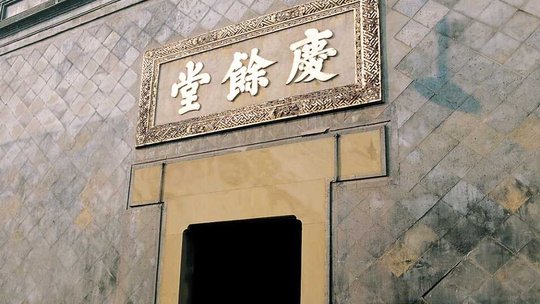 Overview
Located at the Drum Tower grand street, Hangzhou City. Huqingyu Tang Chinese Medicine Museum is a professional museum of Chinese Traditional Herbal Medicine and a key cultural relics and historic site under the protection of the government in China as well.
History & Background
The Hu Qingyu Hall was built in 1874. It ranks with the Beijing Tongren Hall as the two well-known south and north national medicine authentic stores in China. The Huqingyu Tang Chinese Medicine Museum is the only Chinese herbal medicine museum in China housed in the ancient buildings of the famous Hangzhou Chinese herbal medicine shop. Begun as a pharmacy in 1874 by an official of the imperial court (and still a functioning factory and dispensary today), Huqingyu Tang Chinese Medicine Museum (Húqìngyú Táng Zhōngyào Bówùguǎn, 胡庆余堂中药博物馆) is as impressive for its architecture as for its contents.
Function & Layout
Divided into five sections—an Exhibition Hall featuring a history of TCM (traditional Chinese medicine), a Medicine Preparation Hall, a Chinese Healthcare Clinic, a Medicinal Foods Restaurant, and a retail/dispensing area—the modest entrance belies a sprawling complex built in a quite unique style.d
The exhibition halls introduce the origin, development, and appmlication of traditional Chinese medicine and its role in the world history of medicine. Samples of the herbal plants and a hand- processing workshop are among the displays. The museum also includes a clinic and a restaurant for Chinese herbal medicine food.

Hu Qing Yu Tang Drugstore of traditional Chinese medicine is a courtyard style drugstore founded in the 14th year of Guangxu (1878) by Hu Xueyan, a Qing Dynasty merchant with an official title, and is a national key cultural relic protection site. Hu Qing Yu Tang Drugstore and Tong Ren Tang are deemed as two best-known traditional drugstores, the former in the South and the latter in the North. It displays and introduces renowned medical celebrities of different dynasties, the origin of medicine, the development of pharmaceutics, tools to make traditional Chinese medicine and nearly 10,000 samples of medicinal materials
Admission Fee: CNY 10
Opening Hours: 08:30 -5:00pm daily
How to get there:Buses 8 and 155 stop near the musuem at 95 Dajing Gang (Dàjǐng Xiàng jiǔshíwǔ hào, 大井巷95号), near Qinghefang Old Street, but it's an easy 15 minute walk from West Lake, and the musueum is marked on almost every map. Ask for Zhōngyào Bówùguǎn (中药博物馆) if you get lost.
Tour The Huqingyu Tang Chinese Medicine Museum with Hangzhou Private Tour
We design private and tailor-made Hangzhou Tours customized to your style of travel at affordable local prices. We will provide a private & spacious car and a local professional tour guide with over 5 years guiding experience only work for you or your group. Transport, ticket, and dining (We find the most authentic dishes popular with locals) all we will arrange for you according your requirements. Please check our most popular Hangzhou Tours including The Huqingyu Tang Chinese Medicine Museum as below:

Hangzhou Day Trip For Healthy Journey into Traditional Chinese Medicine

Hangzhou Half Day Tour: Traditional Chinese Medical Science Culture

Half Day Hangzhou Tour to Explore the Historic Blocks
Are the above sample tour programs not suitable for you? We have more Hangzhou Tours. Our tours can be tailor-made based on your requirements and budget to create unique Hangzhou experiences that allow you to interact with the local people and culture. We are Hangzhou travel experts who know what your guidebook and foreign agencies don't. Our enthusiastic tour expert will promptly reply you in details within 24 hours.