Linan Daming Mountain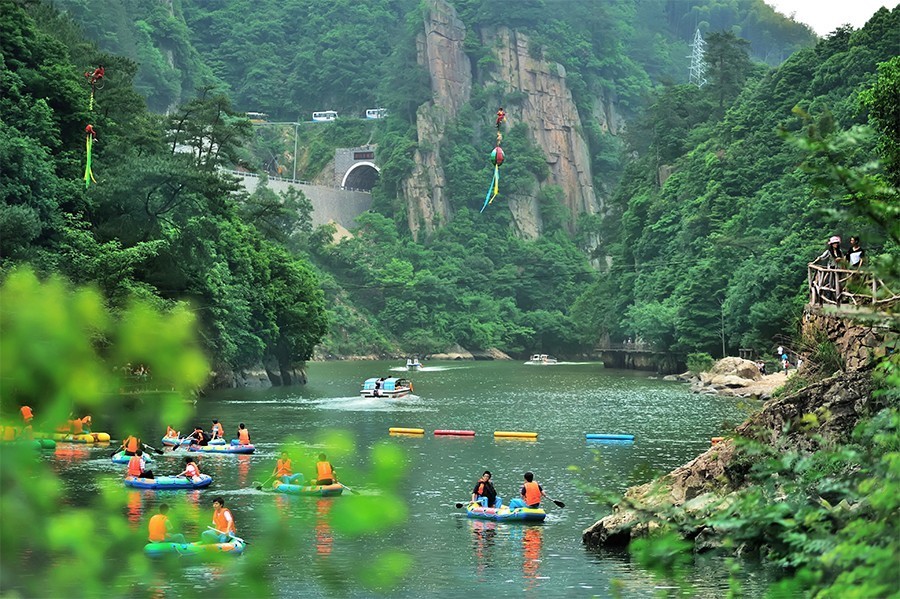 A Brief Introdution
Daming Mountain is 110km far from the downtown of Hangzhou, directly reached by Hangzhou-Anhui Express. Now it is a state AAAA-level Scenic Spots, Chinese College Student Wildlife Survival Base, and Mountainous Outdoor Sport Base, Provincial-level Scenic Spots of Zhejiang and Top Ten Best Leisure Resorts of Zhejiang.
It has an honorary name of the most gorgeous and beautiful mountain in the western part of Zhejiang. Bright Peak, the highest peak in the resort, is 1,489.9 meters above the sea level. It is famous in Jiangnan with "one clear lake, ten miles of deep valley, Hundred-Zhang waterfall, grass land of thousand mu, caves of ten thousand meters long, soaring peaks and boundless forest".

History & Background
Daming Mountain is a place famous for great man and has many humanistic heritages dated from late Tang Dynasty and flourished in Ming Dynasty. Legends and classical allusions such as Zhu Yuanzhang stored armies in Daming Mountain, Tang Xuanzong lived in Huizhao Temple for seclusion and Lu Junyi defeated Fang La, all gave Daming Mountain unique cultural connotations.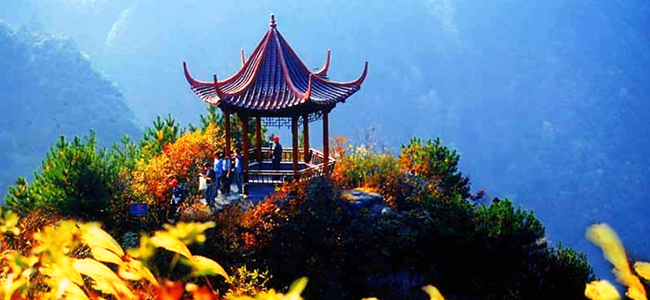 Highlight Of Daming Mountain

Skiing in Daming Mountain
Daming Mountain is not only a natural beauty spot, but also a Skiing Paradise. It has 1,100 meters high, with cable cars taking skiers to the top and providing a bird's - eye view of the mountain, lake and forest.The skiing zone covers an area of 20,000 square meters, with a choice of slopes. The longest run is one kilometer long and the resort can accommodate 1,500 skiers on the slopes at any one time.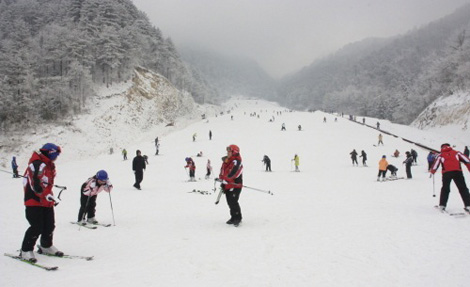 Information
Address: South of Tianmu Mountain, which is in the Northwest of Zhejiang province.
Traffic: There is a tourist bus from Hangzhou to Daming Mountain at 9:00 am every day. The fare is CNY 30 and it's costs 3 hours. Return : 15:00-17:00