Lou Wai lou Restaurant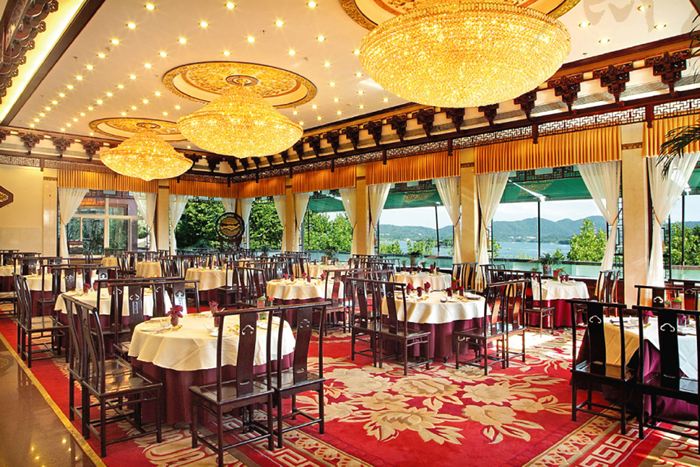 Introdution
Hangzhou Lou Wailou Restaurant restaurant is famous for Chinese and foreign, have 160 years of history in the name of the restaurant. It is located in the beautiful West Lake mountain foot, and West Lake scenery in some famous natural and cultural attractions: Moon over the Peaceful Lake in Autumn, Fanghe Pavilion, Xiling bridge, Su Xiaoxiao tomb, 61 springs, Xiling Seal-Engravers'Society, Yu Lou, Zhongshan Park. Leaves, Zhejiang Museum and the neighborhood.
History & Background
Lou Wailou Restaurant founded in 1848 (Qing Dynasty, twenty-eight years). Its founder named Hong Ruitang, was a poor scholar from Hangzhou Shaoxing. He earned a living from the Southern Song Dynasty poet Lin Sheng poem in three words, his shop named "Lou Wailou Restaurant".
The first Lou Wailou Restaurant "is only a cottage", is a very inconspicuous shop. But because the owner of the shop on good management, and a hand to the Lake cooked fresh dishes, especially he attaches great importance to the literati and the exchanges, to make wine tour of the lake Lou Wailou Restaurant as the first choice in Hangzhou and to Hangzhou literati. Therefore, business is booming, reputation gradually spread.
In 1926, there have been financial resources of the descendants of Hong Shunsen Lou Wailou Restaurant Hongshi built a two-story building expansion, the two floor was converted into a roof platform "three building", built-in fan, telephone, became Hangzhou's modern restaurant, make the business more prosperous. During this period. A Lou Wailou Restaurant cultural celebrities Zhang Taiyan, Lu Xun, Yu Dafu, Yu Shaosong, Ma Yinchu, Zhu Kezhen, Cao Juren, Liang Shiqiu, and Lou Shiyi, Jiang Jieshi, Chen Lifu, Sun Ke, Zhang Jingjiang and other dignitaries.
In May 1949, the liberation of Hangzhou, Lou Wailou Restaurant ushered in a new period of development, but also to the second half of 1952, only 14 employees of 1955, Lou Wailou Restaurant for public-private partnerships is approved, the 100 company changed the nature of private shops. After the public-private Lou Wailou Restaurant supported the government and policy, the the work will get along very well especially in the recovery, specialty characteristics, is the achievement of 1956 years, the people's Government of the province that Hangzhou dishes 36, of which 10 is Lou Wailou Restaurant offers. This 10 dishes is Steamed Grass Carp in Vinegar Gravy, row, beggar's chicken, fried shrimp, fried rings. Tomato ham crispy rice, beans, the fire God heel duck, fish head soup, West Lake Chuncai soup.

Highlight Of Lou Wailou Restaurant
Building decoration elegant restaurant, beautiful environment, complete facilities. Dishes not only focus on the aroma quality and attention to variety, in addition to Steamed Grass Carp in Vinegar Gravy, Stir-fried Shrimps with Longjing Tea Leaves, beggar's chicken, song Sao Yugeng, Dongpo meat stew and other traditional dishes, there are a large number of flavor food.
In recent years, and made 200 kinds of innovative dishes, such as turtle stewed chicken, duck abalone buckle. In under the guidance of experts, has developed a "Qianlong feast", the ancient feast dishes splendor. Lou Wailou Restaurant snack is the Wushan butter cake with fame spreading far and wide, tiger, vegetarian ham, sweet scented osmanthus glutinous rice lotus was also China Cuisine Association as "Chinese famous snacks".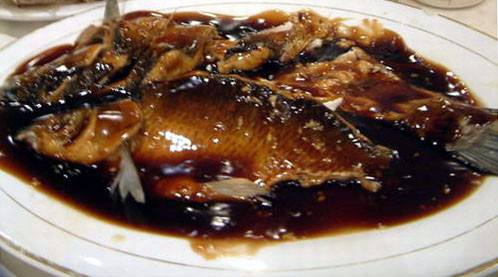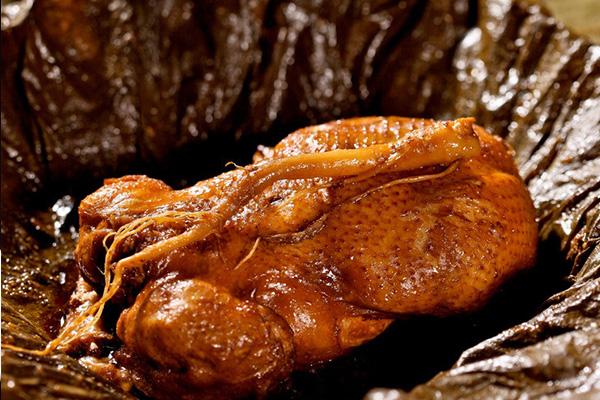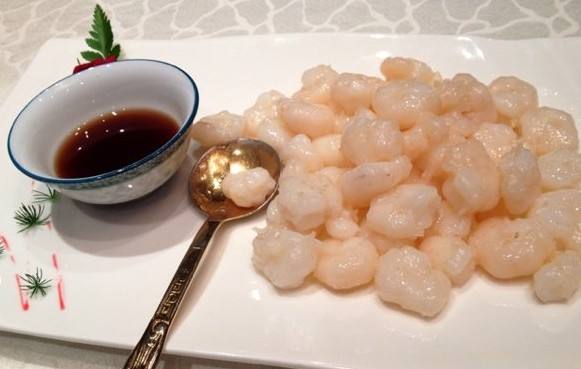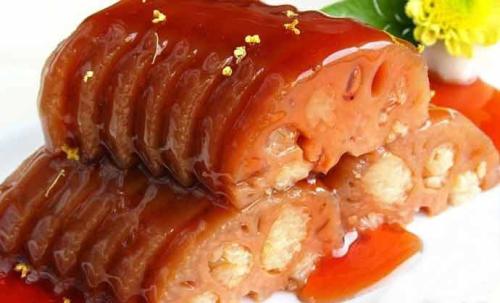 Information
Address: No. 30, Gushan Road, Hangzhou, China
Administrative division: West Lake Scenic Area
TEL: : 0571-87969023