Qianjiang New Town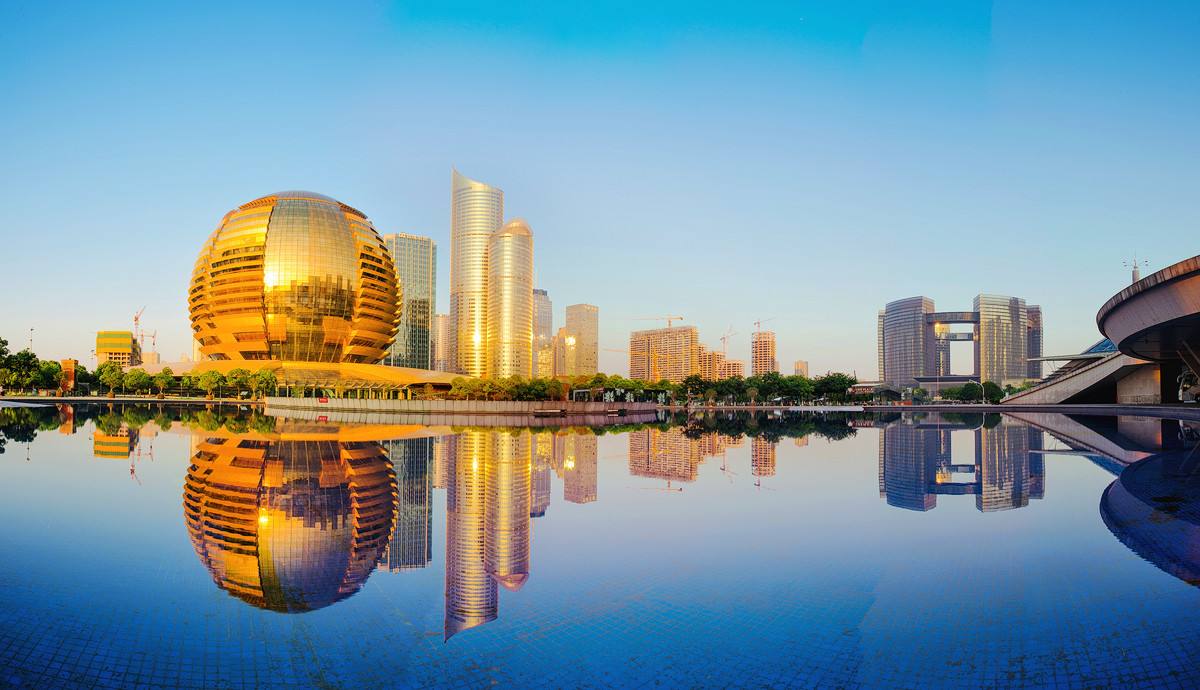 The Qiangjiang New Town, which was designed to be Hangzhou city's new CBD, is located on the east bank of Qiangtangjiang River, mother river of Hangzhou city and Zhejiang Province. The designated area composes 3 major buildings, among which are the City Administration Building, the International Conference Center and the Hangzhou Grand Theater. It's modern though, the building and design also reflects the very concept of Chinese culture, even a shadow of authoritarianism can be found in the huge complex. The new City Administration, for example, has four skyscrapers forming a huge circle when viewed from the sky with four blocks of suspended corridor in the upper floor, which surely represents the very idea of HARMONY. The word HARMONY is also the key word that the Chinese government set as a goal to fulfill in terms of governing. The Grand Theater and City Conference Center, each looking like the moon and the son, draw a picture of both the sun and the moon flaming in the new CBD, which is also an obvious concept of Chinese culture.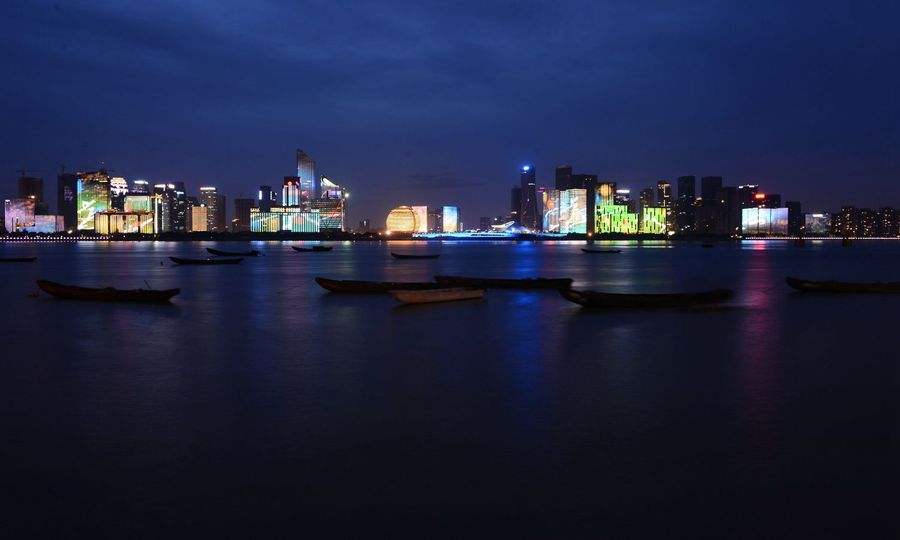 Hangzhou's Qianjiang New Town is being developed into a new central business district. The skyline of this commercial hub is decorated with the unique golden egg structure of the International Conference Center, the posh grandeur of the Grand Theatre, and the spectacular open public space, City Balcony, which overlooks the Qiantang River. Not to forget, the elegant Citizen Centre gives the impression of four people holding hands in a circle of harmony and co-operation towards a better life.


At the beginning of the new century, focusing on "one city seven centers", Hangzhou has entered a new stage of development moving from Westlake Era to Qiantang River Era by fully implement of the strategy of opening up along the Qiantang River and develop across the river.

Qianjiang Century CBD and Qianjiang New Town, as CBD along Qiantang River, which face each other across the river, marks new cores of Hangzhou City in future.

As one of two cores, with planned land use of 22.27 square kilometers, Qianjiang Century CBD signifies Lujiazui in Hangzhou.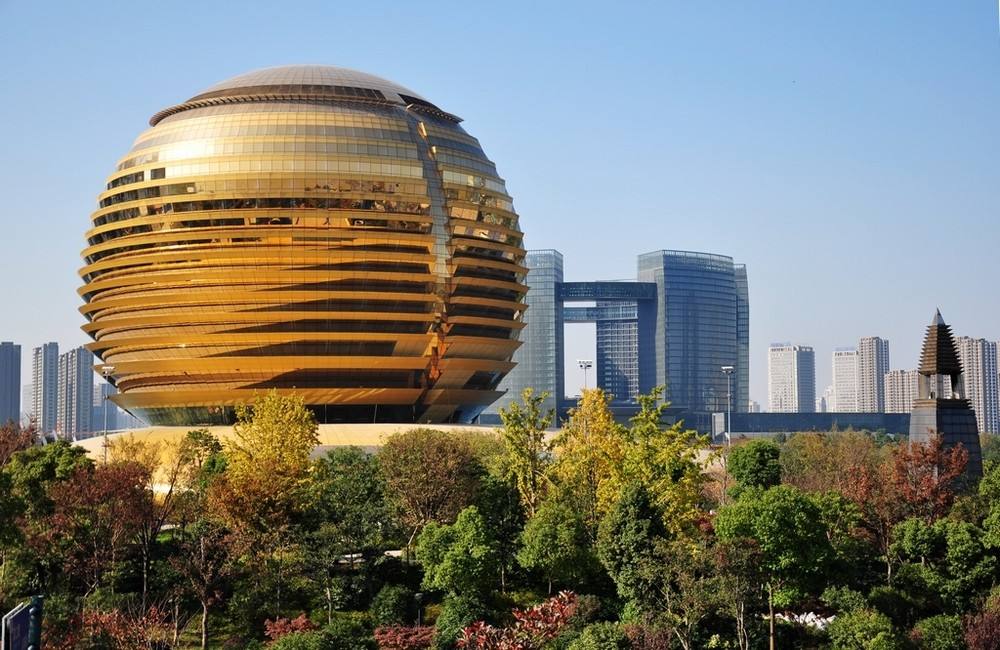 Qianjiang Century CBD will become regional CBD in the south of Yangtze River and head base of industrial zone around Hangzhou Bay, stressing on modern service industry, as a high-tech and multi-functional CBD gathering business area, finance, commerce and trade, sports and exhibition, tour and leisure.

Now, large-scale construction projects have sprung out like mushrooms in Hangzhou, such as Hangzhou Line2, the first tunnel across the river in Hangzhou——Qingchunlu Crossing-River Tunnel, which connecting Qianjiang Century CBD to main city area.

The three-year action plan of "build a new town with all efforts in three years" has been put into practice since 2008. By the end of this year, Qianjiang Century CBD will begin to appear its new image. In three years, 60 high buildings and large mansions will appear along the Qiantang River.

Qianjiang New Town, which is full of magic and hope, will be the political and cultural center of Hangzhou. Moreover, with developed finance industry, information industry, and tourist industry, it will be the "heart" of Hangzhou.

Tour The Qianjiang New Town with Hangzhou Private Tour
We design private and tailor-made Hangzhou Tours customized to your style of travel at affordable local prices. We will provide a private & spacious car and a local professional tour guide with over 5 years guiding experience only work for you or your group. Transport, ticket, and dining (We find the most authentic dishes popular with locals) all we will arrange for you according your requirements. Please check our most popular Hangzhou Tours including The Qianjiang New Town as below:

Are the above sample tour programs not suitable for you? We have more Hangzhou Tours. Our tours can be tailor-made based on your requirements and budget to create unique Hangzhou experiences that allow you to interact with the local people and culture. We are Hangzhou travel experts who know what your guidebook and foreign agencies don't. Our enthusiastic tour expert will promptly reply you in details within 24 hours.