Qiantang River Tidal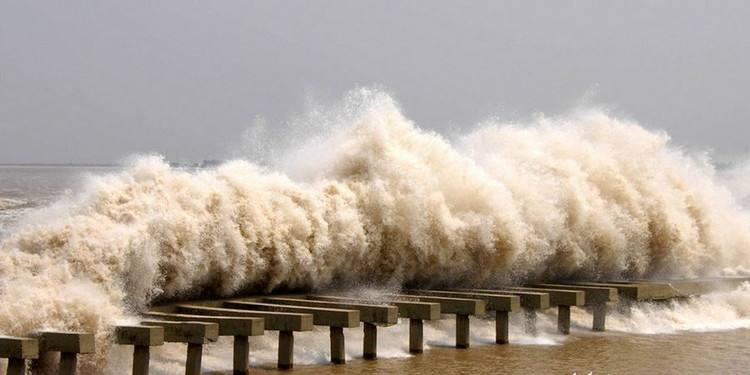 Introdution Of Qiantang River
The Qiantang River is an East Chinese river that originates in the border region of Anhui and Jiangxi provinces. Its upper stretch is called the Xin'an River(新安), and the middle stretch the Fuchun River (富春). An important commercial artery, it runs for 459 kilometers (285 mi) through Zhejiang, passing through the provincial capital Hangzhou before flowing into the East China Sea via Hangzhou Bay. The river was the southern terminus of the ancient Grand Canal that links five major rivers in China from north to south, and enables water-borne traffic to travel inland from Hangzhou as far north as Beijing.
The Qiantang was historically known as the Zhe River or Zhejiang, which gives the name to the province.
Tidal bore
The river and the Hangzhou Bay are known for the world's largest tidal bore. The oldest known tide table (AD 1056) is for the Qiantang River and may have aided ancient tourists wishing to see the famous tidal bore. The tide rushing into the river mouth from the bay causes a bore which can reach up to 9 metres (30 ft) in height, and travel at up to 40 km per hour (25 miles an hour). Known locally as the Silver (or Black) Dragon, the wave sweeps past Hangzhou, menacing shipping in the harbor.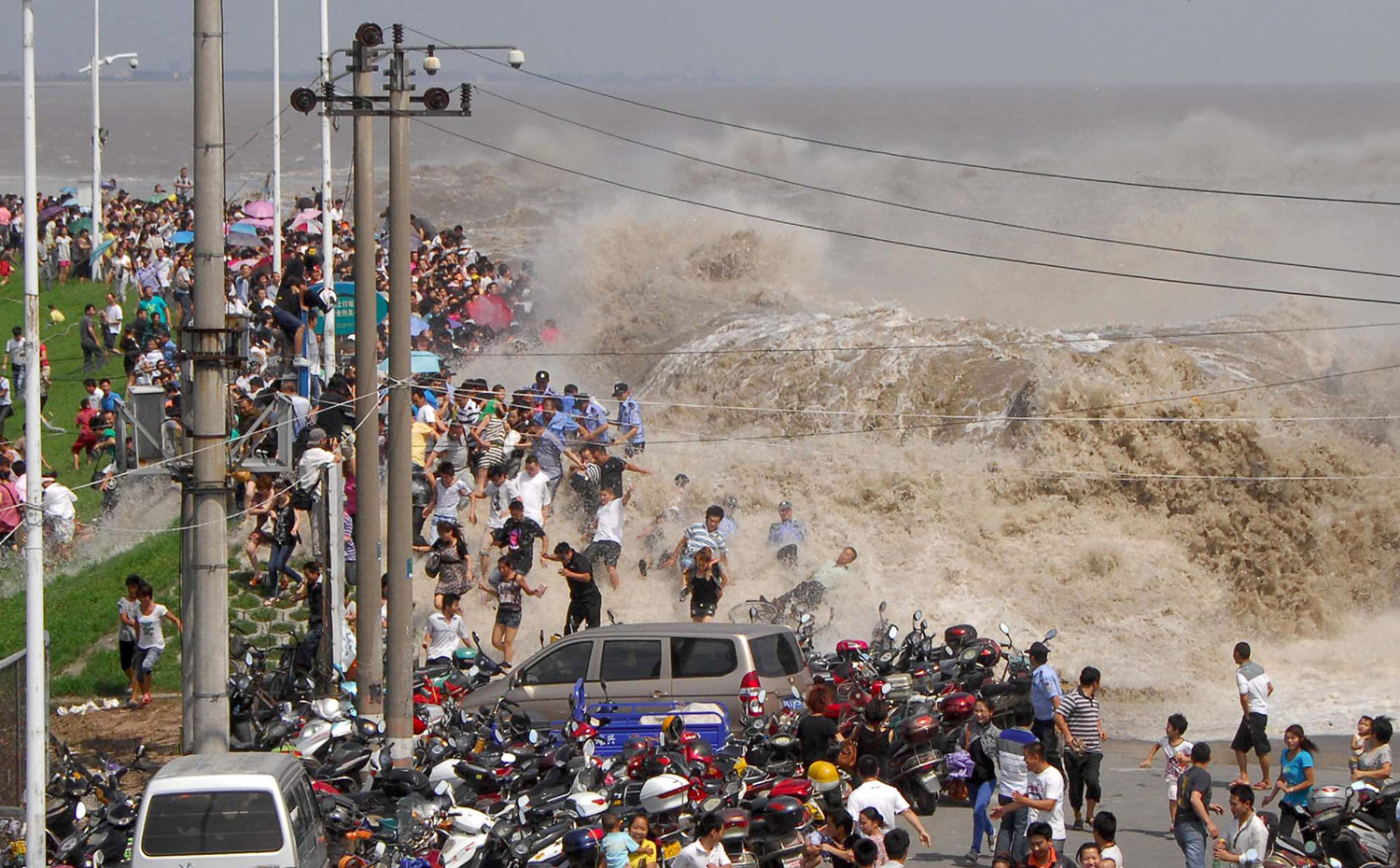 Recent events
In August 2013, the tidal bore turned out stronger than expected due to Typhoon Trami, reaching more than twice its usual height as it broke on the flood barrier, sweeping it and injuring numerous spectators.
There have been attempts to surf the tidal bore. The 1984 record was 11 seconds by Stuart Matthews. Then, in October 2007, a group of international surfers brought by Antony Colas, did several attempts, one wave being ridden continuously by French Patrick Audoy and Brazilian Eduardo Bagé for 1h10min, for 17 km. In September 2008 a group of American surfers convinced the Chinese government to allow them to surf a section of the river.
In November 2013, Red Bull held the first surf competition on the river, called the Qiantang Shoot Out. The bore was considered the most unusual wave in the world for a surfing contest