Viewing Fish At Flower Pond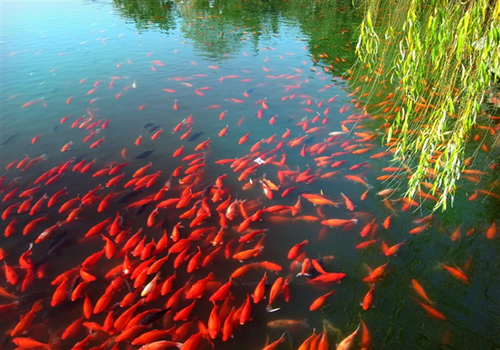 Overview
Viewing Fish at Flower Harbor is also known as Western Hill Park with its front gate facing Su Causeway and the Outer West Lake, its back gate facing Yang Gong Causeway, while its southern gate lying across the Nanshan Road.
History & Background
Initially, during the Southern Song Dynasty, a palace eunuch named Lu Yunsheng built for himself a garden villa and cultibated fish and flowers in it after he retired from his official post. Inside the park was a fishpond and a stream nearby was ushered into the pond for raising goldfish. Later the private garden began to gain a big fame in Hangzhou as Flower Harbor and became a recreation resort for viewing goldfishes. Painters and poets vied each other for depicting the garden in their inspirational artworks. In the Qing Dynasty, the park was relocated in today's place, much nearer to the West Lake.
Emperor Qianlong of the Qing Dynasty visited the Park on one of his inspection trips to this part of China. The emperor was so pleased and inspired by the flowers and goldfish he saw at the garden that he wrote a poem to praise the resort as well as in memory of his visit. "A stream from the Flower Hill flows into the Flower Harbor, The petals fall on the fish who sucks at them, But in autumn one finds a world quiet and serene."

Since 1952 large-scale extensive expansions of the park have been carried out and its present area is 22 hectares. It consists of five scenic areas: red carp pond, peony garden, the lawn, a forest and Flower Harbor.

Highlight
Viewing Fish at Flower Harbor is famed for its half-a-year-long flower scenery. The best time for flower viewing is when spring translates itself smoothly into summer. The garden is full of flowers. The red fish pond is fringed with blossoms and verdant trees while fishes hover and float soundlessly; the peony garden showcases the celestial tints and aromas in supreme elegance; streams bubble their way into the flower harbor, without minding the changing time. The widespread lawn is deeply colored by green grasses, and the dense wood hides away paths stretching into it under its flourishing grace.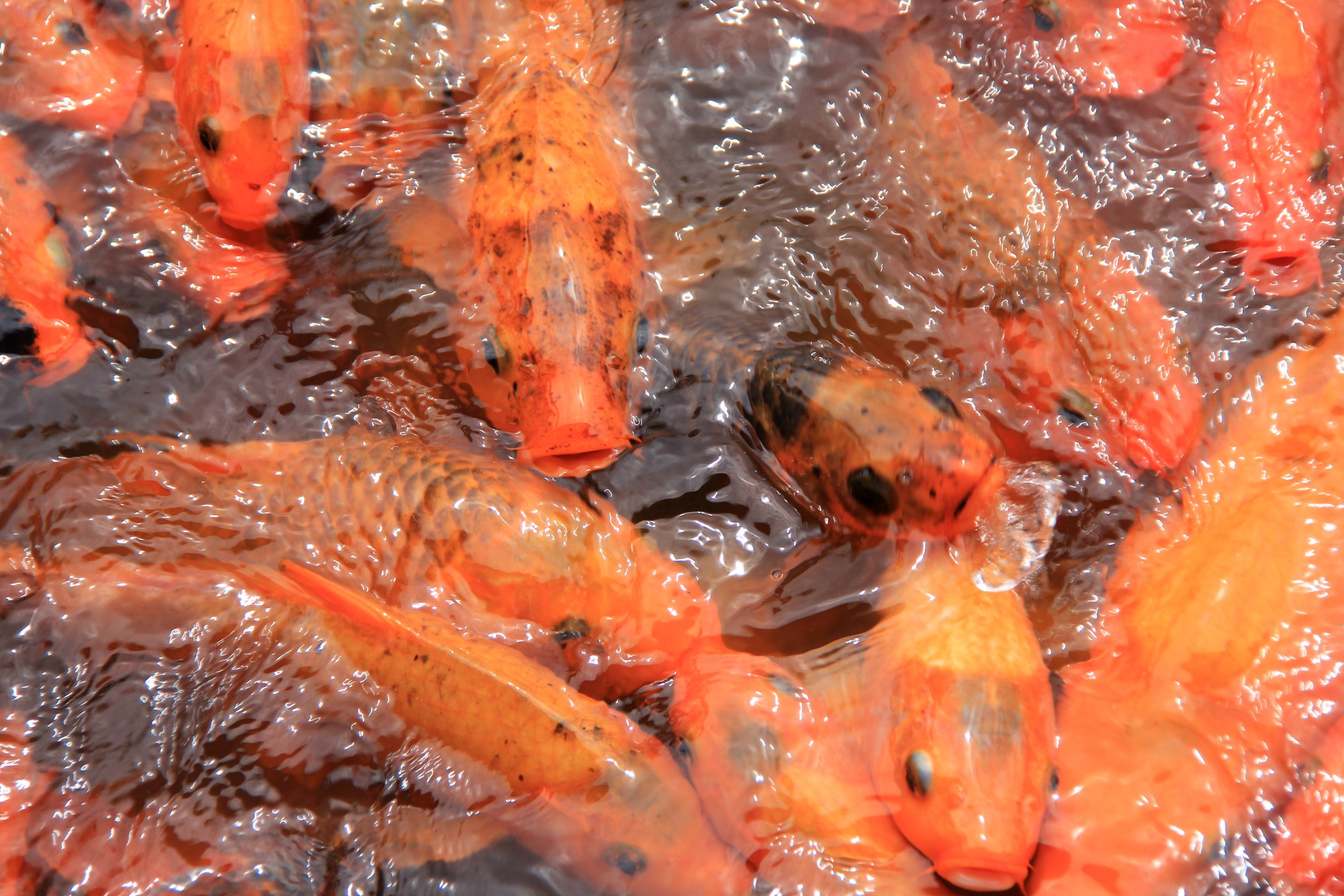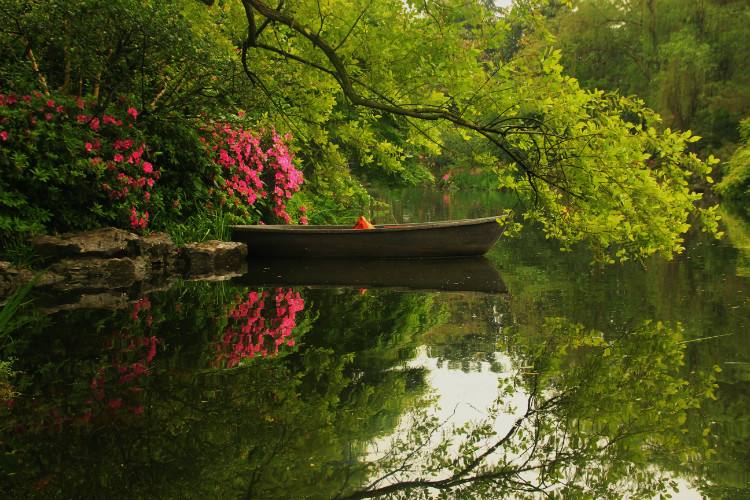 Information
Admission Fee:Free
Opening Hours: 24 hours Daily
How to get there: Take bus 31, 504 getting off at the Sudi station.
Tour The Viewing Fish At Flower Pond with Hangzhou Private Tour
We design private and tailor-made Hangzhou Tours customized to your style of travel at affordable local prices. We will provide a private & spacious car and a local professional tour guide with over 5 years guiding experience only work for you or your group. Transport, ticket, and dining (We find the most authentic dishes popular with locals) all we will arrange for you according your requirements. Please check our most popular Hangzhou Tours including The Viewing Fish At Flower Pond as below:

Private Hangzhou Day Tour: Remarkable Journey of serenity and beauty of nature

Skip The Line: Ultimate Hangzhou Private Day Tour for Essence Highlights

Private Two Days Hangzhou Highlights Tour - Soul of Hangzhou with Optional Impression Westlake Show

Three Days Hangzhou Highlights Tour Package with Extension to Wuzhen Water Town
Are the above sample tour programs not suitable for you? We have more Hangzhou Tours. Our tours can be tailor-made based on your requirements and budget to create unique Hangzhou experiences that allow you to interact with the local people and culture. We are Hangzhou travel experts who know what your guidebook and foreign agencies don't. Our enthusiastic tour expert will promptly reply you in details within 24 hours.