Yellow Dragon Cave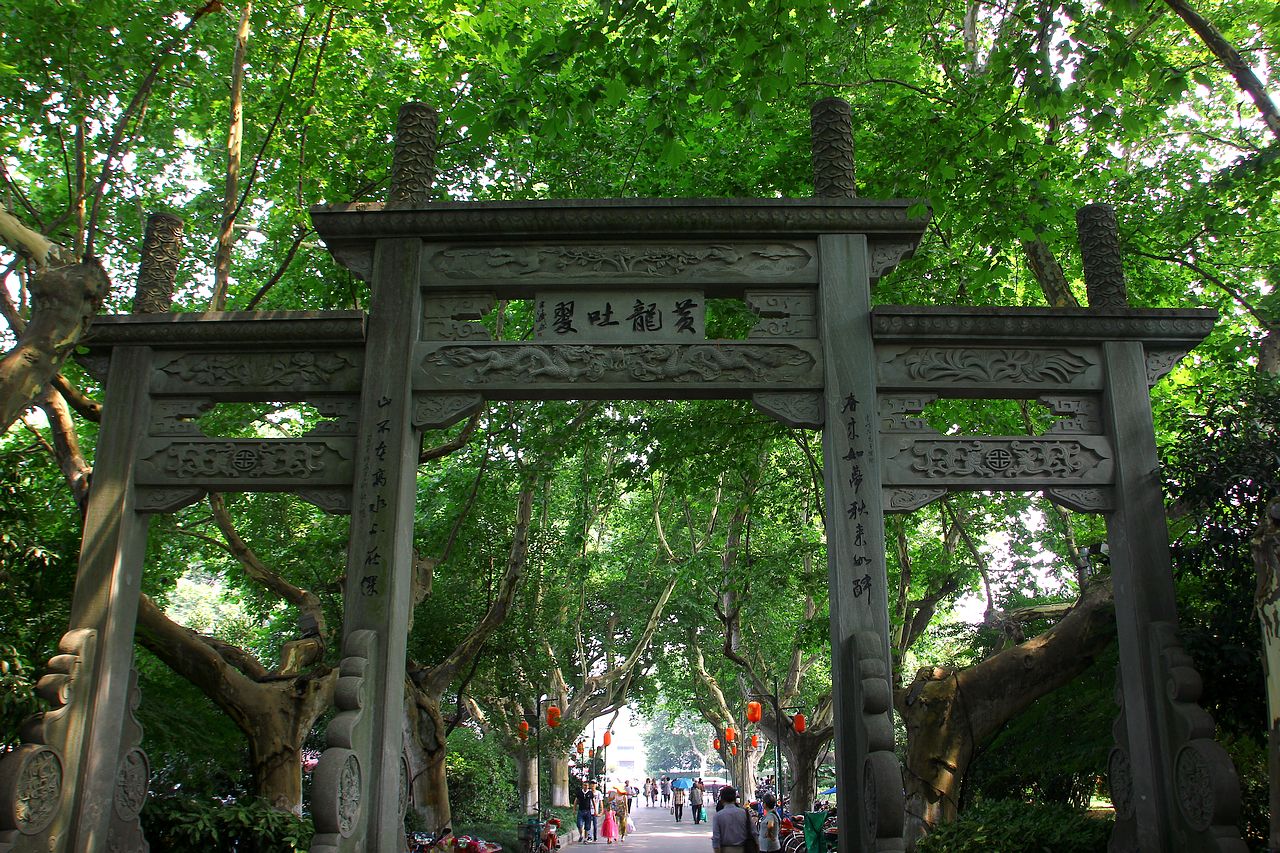 Yellow Dragon Cave is nestled in the bamboo grove. It is a natural hilly garden reflecting" Dragon Culture" and " Fate Culture". There used to be a Buddhist monastery built in the Southern Song Dynasty. The Monastery was rebuilt in the Ming Dynasty and turned into a Taoist temple in the late Qing Dynasty, which once rankedamong the eight best - known Taoist Temples in China.

The cave got its name from a legend that in the Southern Song Dynasty a monk named Hui Kai came here. Content with the surroundings, he decided to set up a Buddhist temple on this location. One stormy day, people heard a deafening sound from the back of the hill. They rushed there, only to find a big rock cracking in the middle. Clear spring water kept bubbling out from the crack. As the crack was shaped like a dragon's mouth, people concluded that the monk must have brought a yellow dragon here. Hence the name, Yellow Dragon Cave. A yellow dragon head was carved on the rock and has become the landmark of the park.

At present, a special garden of folk customs called" Good Luck Garden" has been developed on the former site of the Yellow Dragon Cave Park. The garden is the very place where people come for good luck as well as entertainment. Performances such as the local Yue Opera and classic string and wind music south of the Yangtze River are put on everyday here. In the garden, there is also bamboo grove among which are there are over 20 species of bamboos such as square bamboo,Buddha bamboo and purple bamboo. The square bamboo is a special species and rarely seen in the world.
Information
Location: No.69 Shuguang Road, Xihu District, Hangzhou
Adimission: 15RMB
Hour:7:30-18:30