Travel From Shanghai to Hangzhou By High Speed Train in a Day
Place&Transport: From Shanghai to Hangzhou
Today's Activities: Take train from Shanghai to Hangzhou,The hangzhou Westlake(including Westlake Boat Ride), Fish Viewing at the Flower Pond,Guo Garden,Leifeng Pagoda and Meijiawu Tea Plantation,The Song Dynasty Imperial Street,Take train from Hangzhou back to Shanghai
Accommondation: N/A
Meal: N/A
Our local hangzhou tour guide will pick you up at the Hangzhou train station(Chengzhan) or the Hangzhou East Train Station (Hangzhou Dongzhan) with a welcome sign" Hangzhou Private Tour", then starts the Hangzhou day tour as below: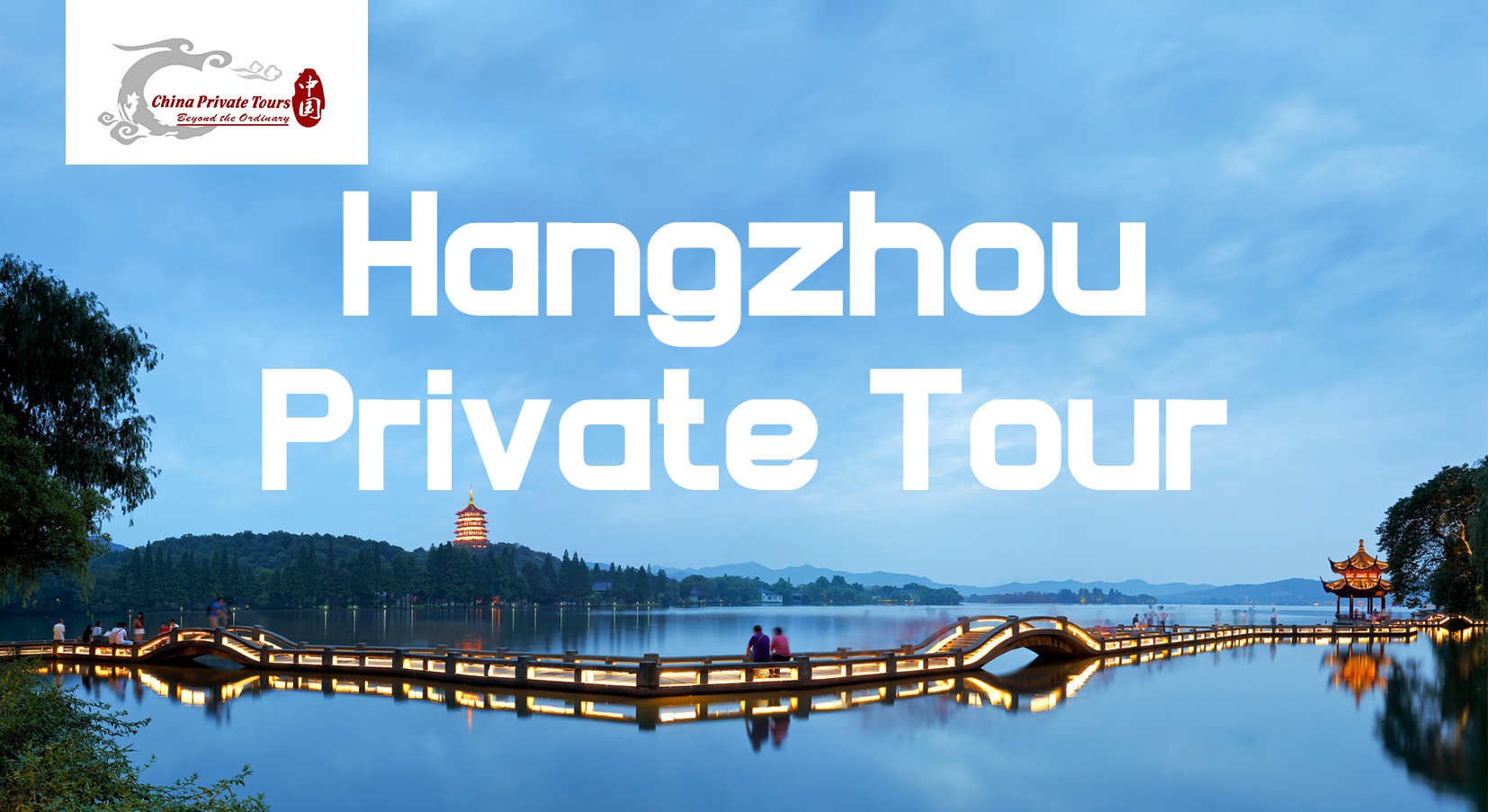 First, taking a boat sailing on the picturesque West Lake. This is an enjoyable and relaxing way to appreciate the beautiful scenery with its islands, causeways, temples, pagodas and ornamental planting. Different from appreciating scenery on the bank of West Lake, you'll enjoy the heavenly lake view in another angle, closer and closer. It is not surprised that you'll become a part of this traditional Chinese painting. West Lake has an area of 5.6 square kilometers (2.2 square miles) and is the symbol of Hangzhou which lies on its banks and is a place of tranquility.
Later, drive to the Leifeng Pagoda.Leifeng Pagoda stands on Leifeng Peak of Sunset Hill to the south of West Lake, echoing the Baochu Pagoda in the north. It is the oldest colorful bronze pagoda in China. Standing on the top of the pagoda, tourists can appreciate the nearby Jingci Temple, enjoy the landscapes of West Lake, and even see the city of Hangzhou from a distance.Leifeng Pagoda is an octagonal five-storied wood-and-brick pagoda located on Sunset Hill south of West Lake. It's the landmark of Hangzhou which is of great historical and cultural importance, and noted as one of Ten Scenes of West Lake,as well as has a deep connection with popular legends.

Next, drive to the Guo Garden : Completed in 1861, this elegant garden villa was built as a private retreat for a wealthy Qing Dynasty silk merchant. Guo's Villa (Guo Zhuang, ??) is a fine example of Chinese aesthetics in which the manmade and natural blend in harmonious balance.The Villa opened to the public in 1991, after being restored. It faces Spring Dawn, by the Sudi Causeway which crosses the West Lake, and has a distant view of the serene Southern Screen Hill and the Baochu Pagoda. The villa has two sections (1) Living in Quietness, where the owner lived (2) the Sky in the Mirror garden, with a pond surrounded by roofed corridors (lang), bridges, rockwork, trees and flowers.

After visiting the Guo's villa, drive to a village in the mountain side, our guide will pick a nice place for you for lunch!

Lunch at the local Tea Farmer's House to try the local delicacies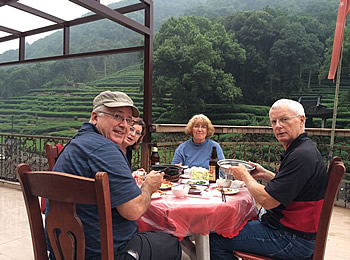 Lunch at the local Tea Farmer's House to try the local delicacies
Have your Lunch at the restaurant popular with the local people to stay away from the tourists' meals.( In china, do not go to the tourists's restaurants when you are on a tour. You shold go to the right place to have the meals, then you are in real china ). We give you the meal options as below:
1) Lunch at Local Tea Farmer's Tea House to know the real life of the local people:And we also can organize tea farmers teach you how to prepare, cook local delicaies if you want to. You can learn how to cook: Beger's Chicken, Westlake carp in vinegar source(Do not be scared, no bones!!! Aha), Lotus root, bamboo shoot...and other many tasty vegetables )
2) At the local restaurants which are popular with local people, such as Grandma's Kitchen, Green Tea Restaurants...And also fancy ones as well, 28 Hubin Road(Top 50 Best in Asia, Jinsha Restaurant in Four Seasons Hotel. We are the local, we are the sources. We know many excellent restaurants even not listed on Lonely Planet and some other travel guides.
After lunch, move to the Meijiawu Tea Plantation: Drogon Well Tea (simplified Chinese: ???; traditional Chinese: ???; pinyin: lóngjing chá), also known as Longjing tea, is a variety of roasted green tea from Hangzhou, Zhejiang Province, China where it is produced mostly by hand and has been renowned for its high quality, earning the China Famous Tea title. Meijiawu Tea village is seated at the hinterland of West Lake Park and it boasts the most important Dragon tea production basis. Here you are in an original natural environment, just relax your feelings and enjoy the special tea culture, taste the fragrant tea while appreciating the beautiful village scenery. And our guide or Tea Farmer will show you how to pick the leaves, how to fry the leaves and how to drink the best tea in China.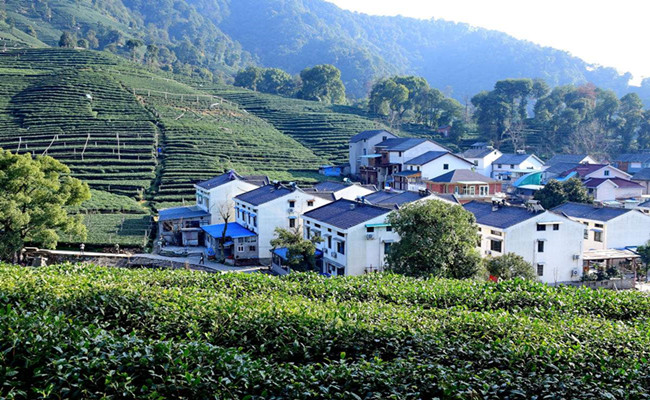 The last stop is The Song Dynasty Imperial Street: Has been renamed Zhongshanlu Beiduan, but still leads to the Palace of the Northern Song dynasty (960-1127AD). The road that stretches 400 meters (1,310ft) is lined with snack bars that offer local delicacies and shops that sell antiques, embroidered items and silks among others.
After the tour, our tour guide and driver will drive you back to the hangzhou train station and your tour ends.
Recommded shanghai to hangzhou train schedule for this hangzhou tour:

Shanghai to Hangzhou
Option1: G7357 Shanghai Station to Hangzhou Station: Depart at 08:05AM and arrive at 09:44AM.
Option 2: The above train will pass the Shanghai Hongqiao station as well, the departure time is: 08:30AM and arrive at 09:50AM at Hangzhou Station.
Please choose one of the above options according to your hotel location.
Hangzhou to Shanghai
G7312 Depart at 18:00 from Hangzhou Station and arrive at Shanghai Hongqiao Station at 19:05.
For more informations about booking train tickets between Shanghai and Hangzhou, please refer to the following link:
How Our Teams Serve you at China Private Tour
1-on-1 Travel Consultant
Our travel consultants have been working in local tourism for years, they are professional, experienced and responsible sharing our wealth of knowledge to plan your trip. They will formulate customized tour plan based on your travel interests, time, and budget as well as providing professional suggestions. Beside, they will keep in contact with you during your entire tour in China, continually checking if everything is going well as planned.
Excellent Local Guides
All of our tour guides are certificated and experienced. They are local experts with detailed knowledge about attractions, history, culture but also prepared to talk frankly about whatever topic interests you. They know the best places to visit, can give you advice on restaurants that serve great local food, the best places to shop, or theaters for the best shows in town. They'll show you more about the history, culture, customs and authentic local life.
Private Car and Driver
We ensure that all of the vehicles that we use are air-conditioned, non-smoking, clean and well-maintained.(Not over 4 years). Our drivers are are local, polite, friendly and helpful with over 10-year drive experience. All kinds of vehicle are offered, and yours depends on the size of your group. Usually, we offer sedan cars, SUVs, business vans (MPV) and different types of buses, all with extra space for your luggage.
Meals & Dining
If the meals are included in the itinerary. We will take you to the best local restaurants and help you order dishes according to your preference on spot to guarantee that the food is freash not pre-cooked. Some meals excluded in your itinerary as you like, your private guide will be still delighted to give you some suggestions and take you to the local featured restaurants every week based on the online reviews of customers. We have a large selection of different restaurants which cater to the specifications of our customers, and are available to provide various options, such as vegetarian, Muslim, Chinese, Western, Jewish, and Indian restaurants.
Price Per Person in US Dollars