Xixi Wetland Park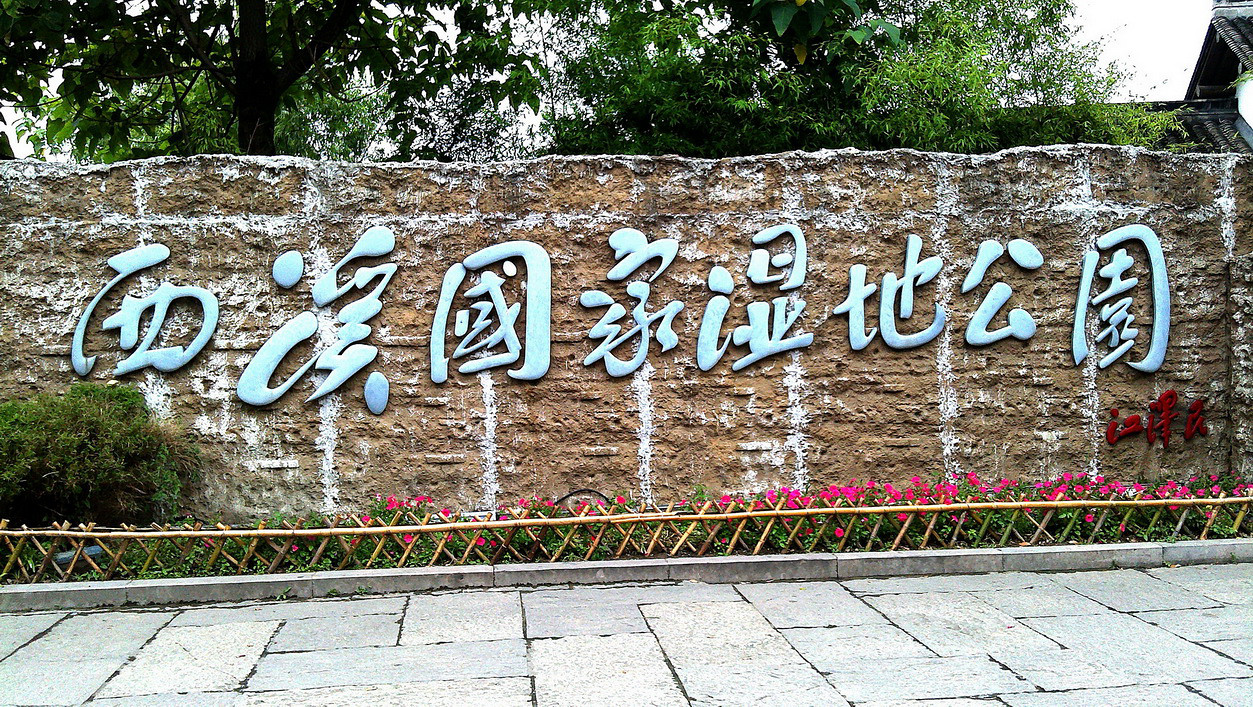 Overview
Xixi Wetland National Park locates at the west part of Hangzhou City. It is 5 kilometers far away from the beautiful West Lake, it is the first and only national wetland park in China, and is a precious example of a wetland in an urban area. Called as "Three Xi" in Hangzhou with the West Lake and the Xiling Seal Engravers' Society, it is the first and also the only national wetland park integrating with city wetland, agricultural wetland and cultural wetland in China at present.
The first and second phases of the wetland park - covering 8 square kilometers (3 sq mi) - have already been fully developed, and were opened to the public in 2005. The third phase is still underway. When it is completed, the wetland park will span 10 square kilometers (3.9 sq mi).It is absolutely a good choice to go to this park on a clear day. Xixi wetland is a tranquil place, refreshingly remote from the crowded Hubin, Yongjinmen, Xintiandi and Huxinting.

History & Background
It wasn't inhabited during the Han and Jin dynasties, but began sprawling during the Tang (618 - 907)and Song (960 - 1279) dynasties, and then thriving through the Ming (1368 - 1644) and Qing (1644 - 1911) dynasties. It became tranquil again in war times. Now, the Xixi wetland has regained its popularity, its value being recognized by the Chinese government and the international community as a whole in light of the current backdrop of environmental protection and ecological awareness.
The Xixi wetland is superb because of the water. which is also the soul of it. There is a water area(river ports, pools, lakes and wetland)of more than 70 percent out of the whole area of the park area. Xixi's unique feature lies in its water , demonstrating the so-called "One stream accompanying with one melody". There are six rivers running through the whole park in a crisscross pattern, with many branching streams and fish scale-shape fish ponds spreading among them, which form the unique wetland scenery in Xixi. Xixi's importance lies in the ecological resources. In order to strengthen the ecological protection, three ecological protection areas and ecological recovering areas including Feijia Pool, Xialong Beach and Chaotianmu Lake were set up inside the wetland. A popular science display hall was also established at the entrance of the wetland. In addition, there are three ecological recovering pools and one wetland ecological appreciation area inside the park. Xixi is the heaven for birds, with many bird-viewing pavilions established in the park, which present the tourists a magnificent scene of happily flying birds.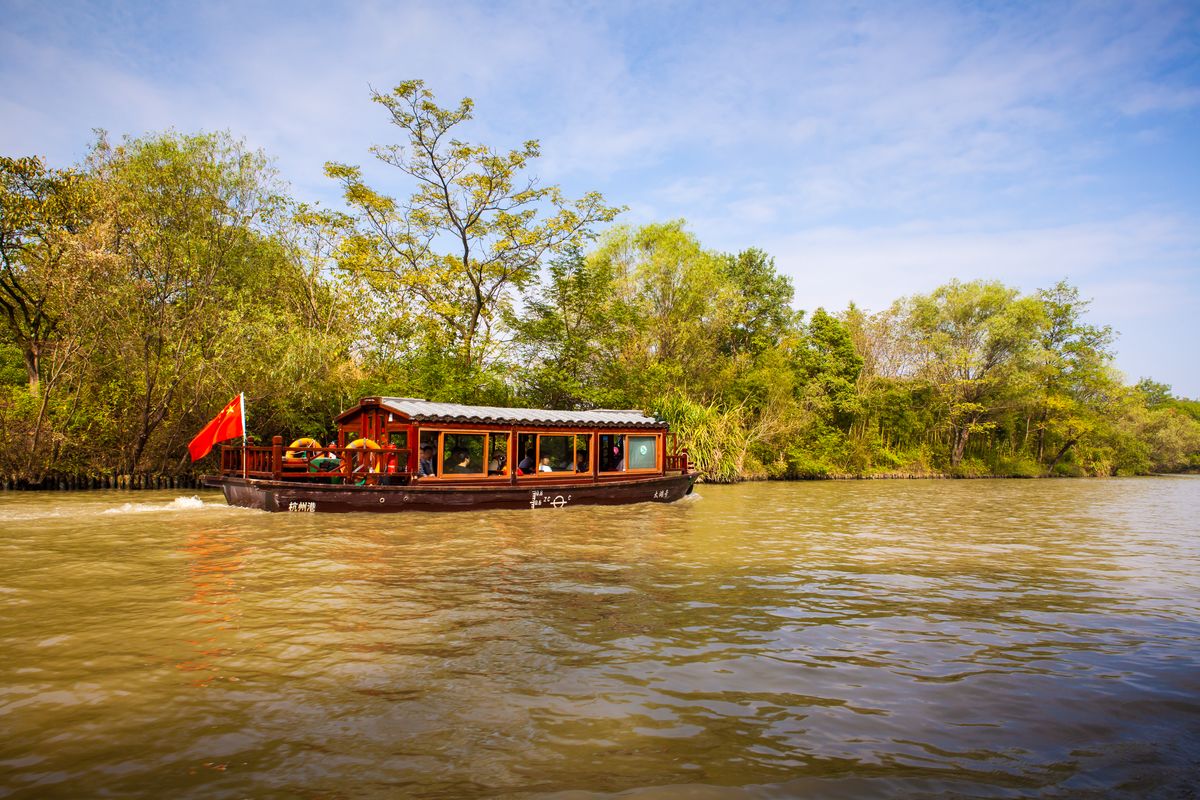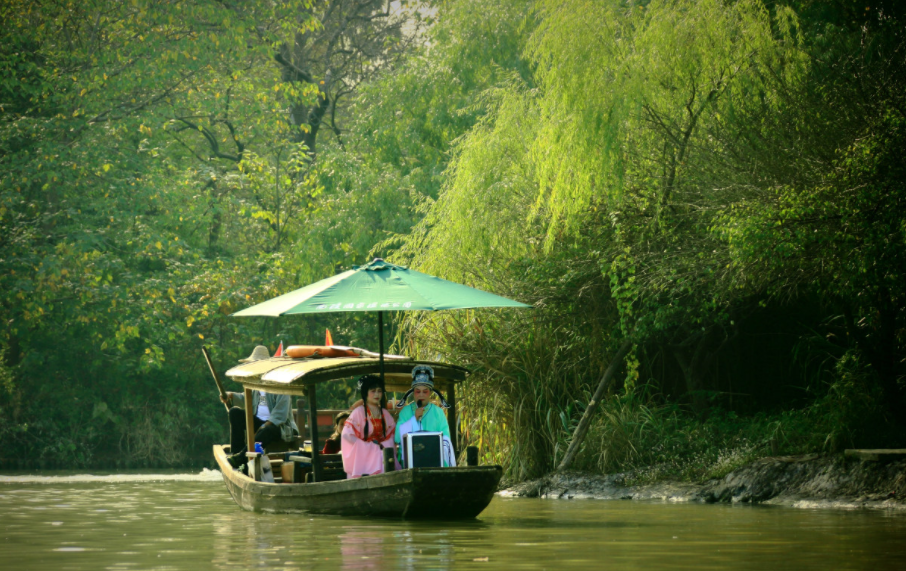 Xixi's culture had been well established for a long time. It had been a reclusion place since the ancient times, and was regarded as a pure land and a Xanadu in the world of mortals. Qiuxue Buddhist Nunnery, Po Buddhist Nunnery, Plum and Bamboo Resort and Xixi Thatched Cottage were the other land properties established by many literati and refined scholars in the history. They left a lot of poems and articles in Xixi. It is said that the old stage under the century-old camphor tree in Shentankou was the place for the first show performed by artists from the northern faction of Shaoxing Opera. Today, the peculiar buildings are still there for visitors to visit and study.
Visitors today can further experience a slice of the Chinese aesthetic at the Bo An Thatched Cottage, where Ming Dynasty (1368-1644) scholar Zhou Xiaochi renounced the trappings of officialdom and retreated to the simpler things in life with his two brothers. Records tell of how the siblings farmed, and read literary classics in the cottage, which was surrounded by dense reed and accessible only through a small wooden pier.
For more down-to-earth matters in modern times, tourists can round off a hot summer's day with an ice-cold beer outside one of the watering holes in the park's bar street, conveniently located near its exit where impact on the flora and fauna is limited.

"Xixi is a great place to spend a weekend with nature," says James Cheng, an IT consultant based in Hangzhou. The 40-year-old expatriate from the United States rides his bicycle from his downtown apartment to the park at least twice a month.
"The city is really lucky to have this wetland as a green lung, where residents can let off some steam built up during the week."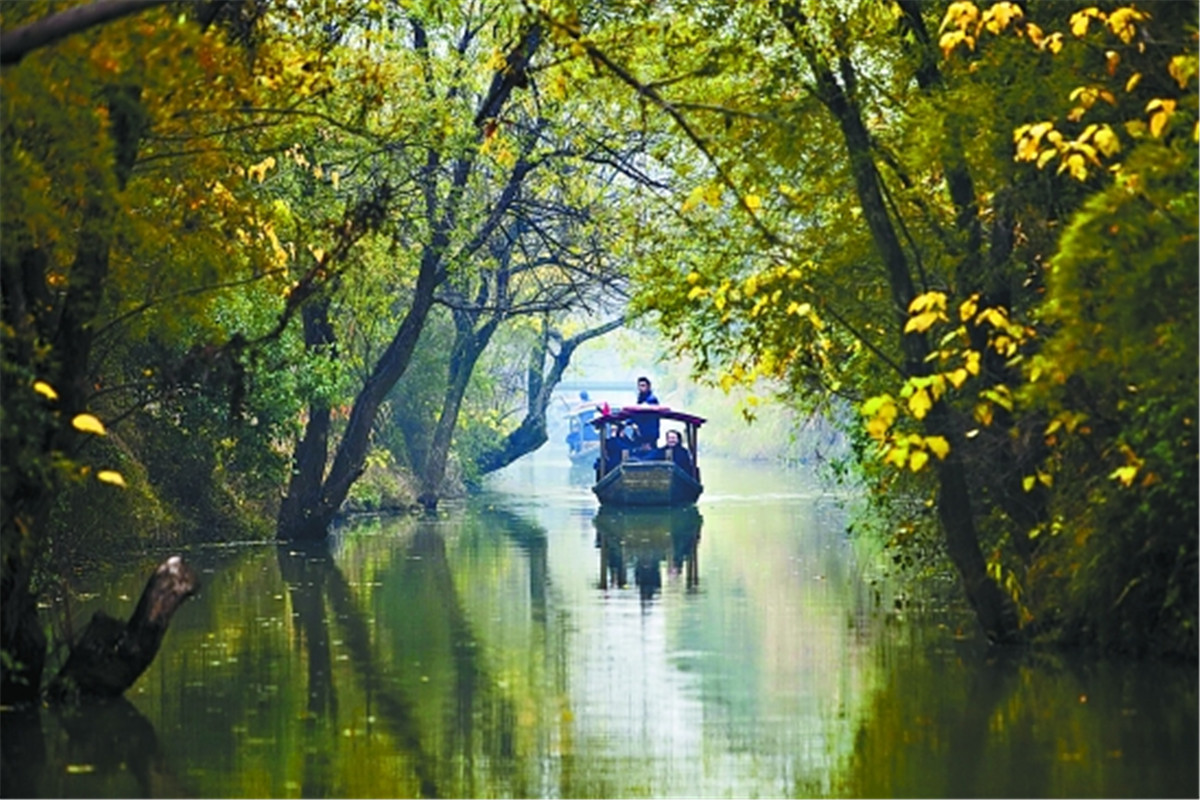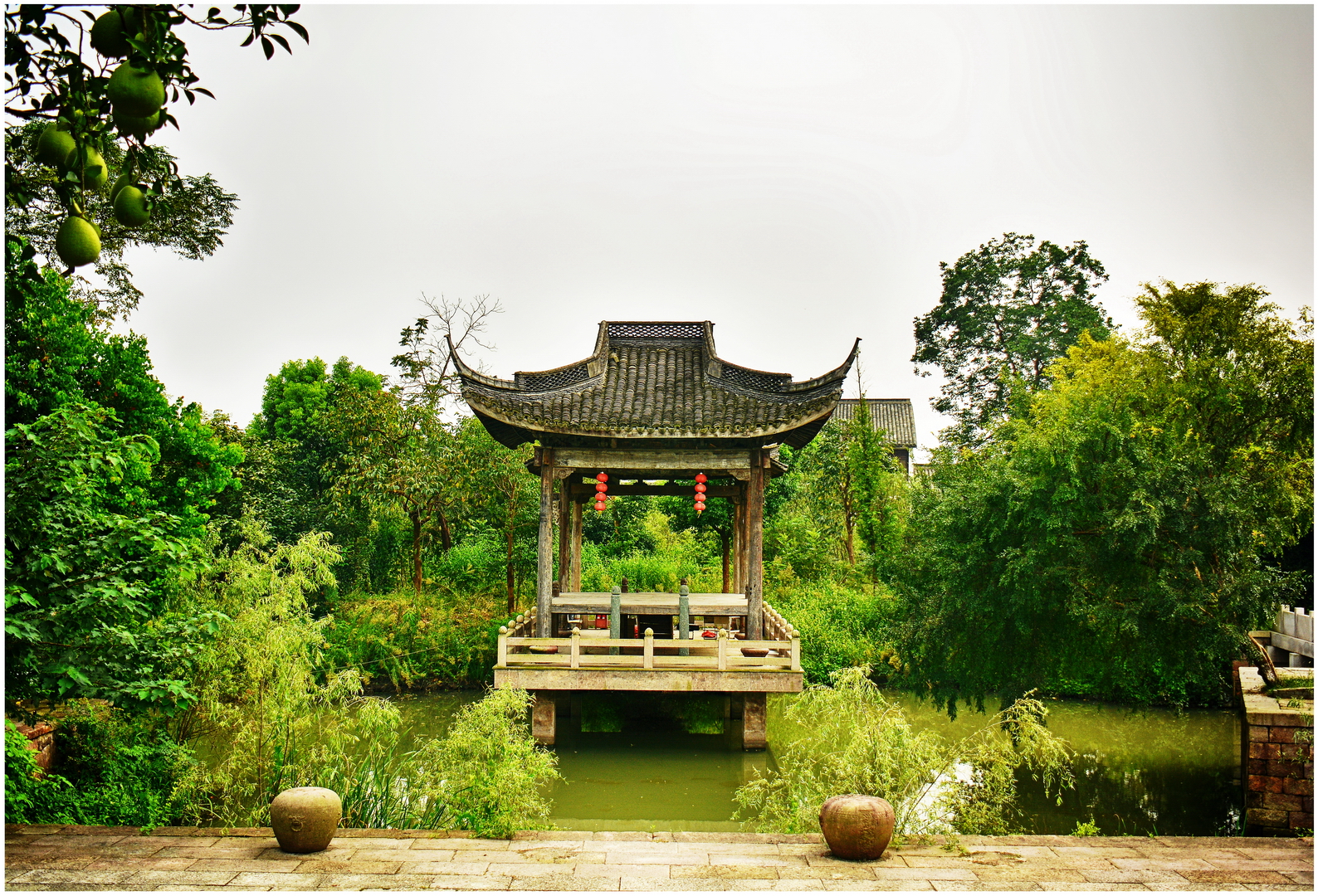 Information
Admission: Entrance Fee: CNY 80 / Sightseeing Cruise: CNY 60
Opening Hours: 09:00am--5:00pm
How to get there:
A. Take Bus No. K506, K193 or K310 and get off at Xixi National Wetland Park;
B. From Lingyin Temple: Take Bus No. Y13 and get off at Xixi National Wetland Park;
C. Take Sightseeing Bus No. 1 from Huanglong Tourists Dispatch Center to the Xixi.
Tour The Xixi Wetland Park with Hangzhou Private Tour
We design private and tailor-made Hangzhou Tours customized to your style of travel at affordable local prices. We will provide a private & spacious car and a local professional tour guide with over 5 years guiding experience only work for you or your group. Transport, ticket, and dining (We find the most authentic dishes popular with locals) all we will arrange for you according your requirements. Please check our most popular Hangzhou Tours including The Xixi Wetland Park as below:

Are the above sample tour programs not suitable for you? We have more Hangzhou Tours. Our tours can be tailor-made based on your requirements and budget to create unique Hangzhou experiences that allow you to interact with the local people and culture. We are Hangzhou travel experts who know what your guidebook and foreign agencies don't. Our enthusiastic tour expert will promptly reply you in details within 24 hours.