Moganshan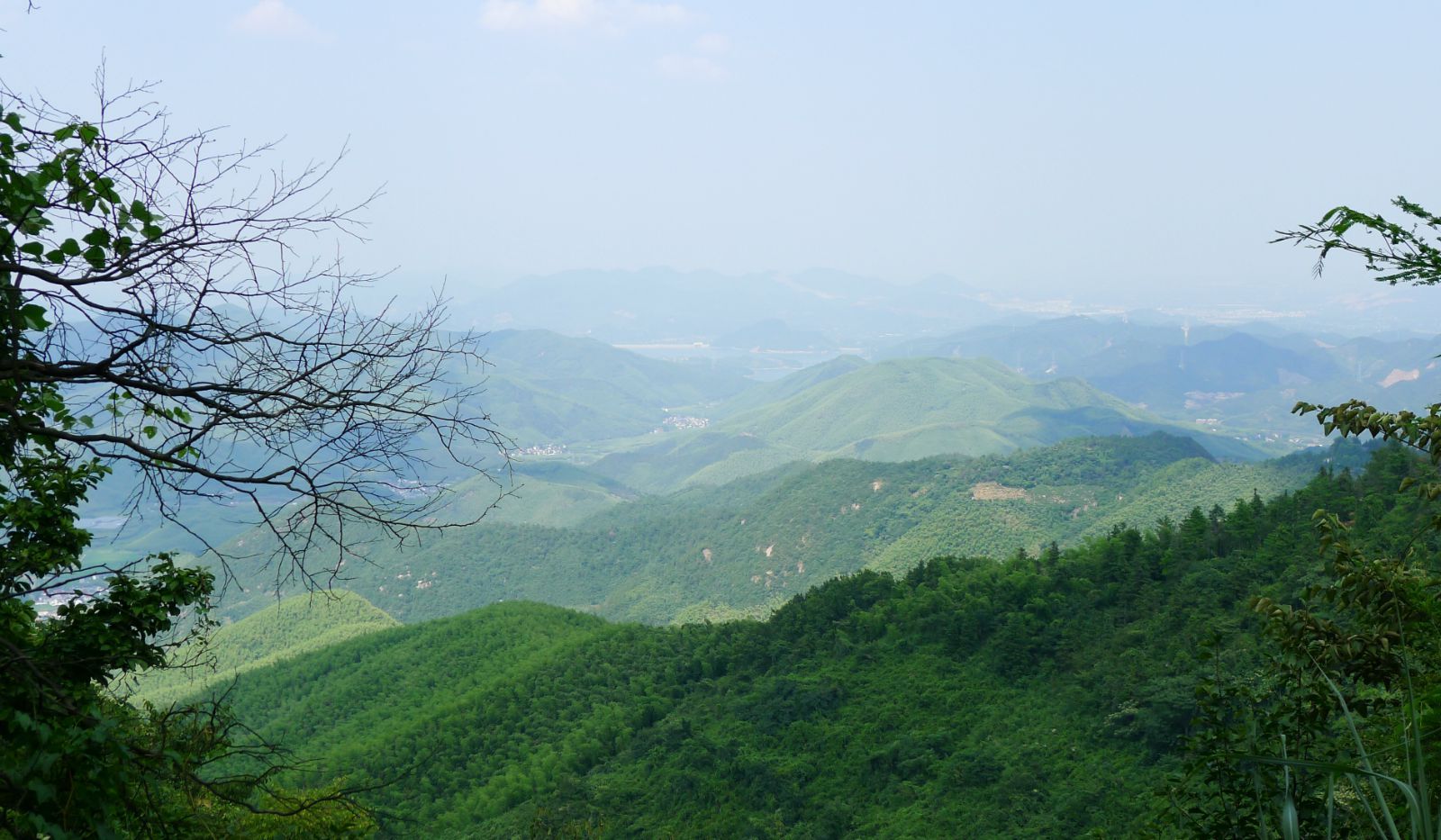 In the early part of the nineteenth century, Mogan Shan (Mògàn Shān, 莫干山) became a popular and exclusive retreat for the Shanghai elite. Today the bamboo clad slopes rising from Zhejiang plain are regaining their reputation as an escape from the noise of traffic and jackhammers and strenuous pace of the Shanghai lifestyle.

Part of the Tianmu Mountains, Mogan Shan is 60 km (37 mi) from Hangzhou and 200 km (124 mi) away from Shanghai (roughly a 3 hours drive). The village is now home to over 40 guesthouses, villas and hotels. Mogan Shan is an ideal place to catch some much-needed fresh air during weekend away from the city. The key is to book good accommodation in advance and to pack proper supplies for your stay—enough for late summer evening barbecues and wine. Mazes of paths cross the slopes where you might stumble upon old, deserted villas. In the past several years, abandoned 1920s-30s villas have been restored into visitor accommodations and the place has generally started to pick up. But don't expect hopping nightlife—the best you're likely to get is a bit of karaoke. At the same time, the place is not so popular as to be overrun with tacky hotels and you can still bargain for a hotel room for RMB 180. Few foreign tourists come out this way. Just to note: you'll have to pay RMB 80 for a pass to get into the Mogan Shan Scenic Area. If you leave Mogan Shan and come back by the road on any day after the day you bought the ticket, expect to have to purchase a new ticket unless you can convince the guys on the gate to let you in. Be sure to bring your ticket with you wherever you go on the mountain and if you leave and intend to return the same day.


Scenic Spots

The Sword Pond, Jian Chi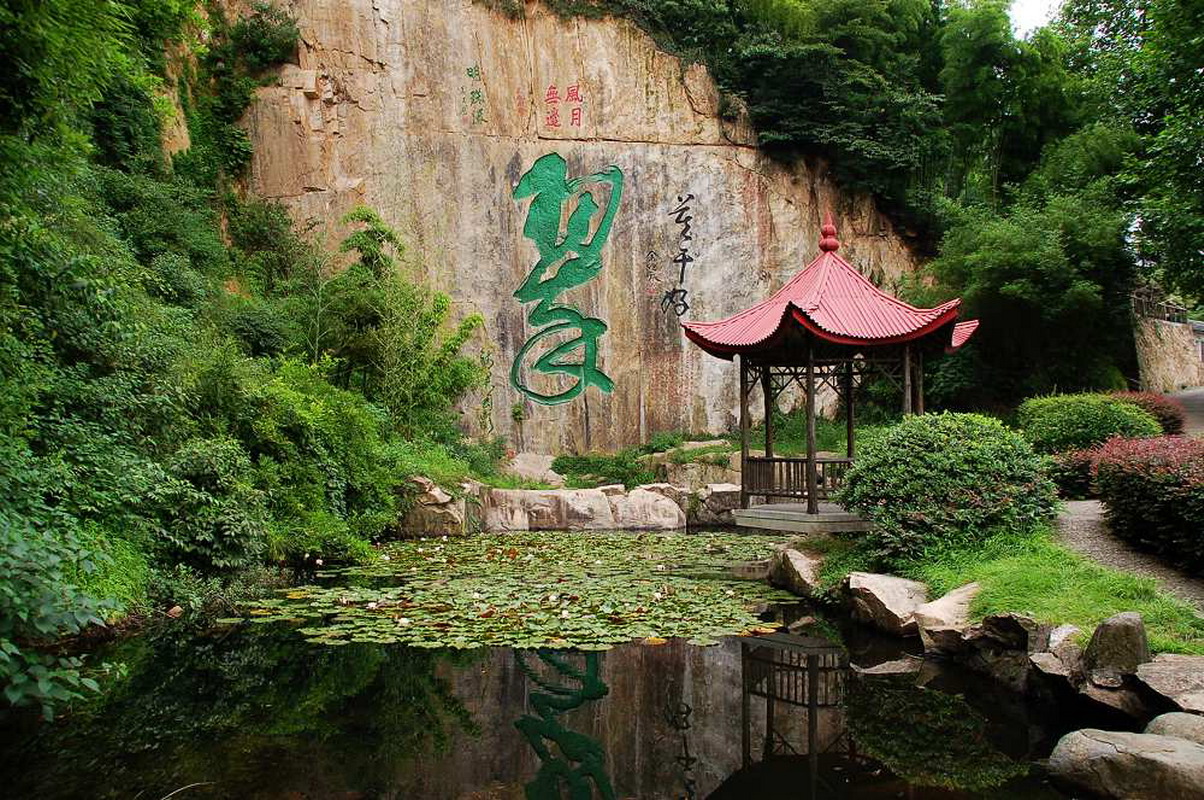 Rightly billed as the main tourist attraction of Moganshan – it is after all the reason the place got its name – the Sword Pond is set in a beautiful gully, lined with green trees and imposing rocks, and well worth the descent from the road and climb back up again. In the off season it really does feel like a fairy glen. In the high season on the other hand, there are crowds of tourists and local touts offering you rides on sedan chairs etc. Do not let that put you off. The local administration bureau has done a remarkably good job of building walkways, wooden pagodas and viewing points. You can always find a quiet spot to enjoy the serene beauty of the place, you'll just have to look for it a little harder sometimes.

Luhuadang Gongyuan (Reed Catkin Marsh Park)
Why one had to lay out a park in the middle of such beautiful and natural surroundings, only a stuffy Victorian would know. But lay out a park they did, as if the only way to enjoy nature was to impose one's own version on top of it. Reed Catkin Marsh Park leads up from the Administration Bureau Office Car Park (where all the sedan chair carriers hang out) up to the Baiyun Hotel. Where the foreigners stuck their gazebos, the new generation has put tiny pagodas. And sculptures are scattered among the small grassy clearings in the shrubbery. For all the manufactured greenery, it is actually quite a pleasant little park. At least there is no funfair in the middle of it.







Qingliang Ting

You pass this pagoda on your way up the steep road from Yucun, just as you enter the village proper. So it's a long hike by foot back down, unless you are staying at the Radisson's Du Yue Sheng Villa, right beside it. Views down to the plain and across the hillside are spectacular, on clear days. On misty ones you could almost imagine, if you try really hard, that you are on the top of Huang Shan, thanks to the rocky cliffs.

History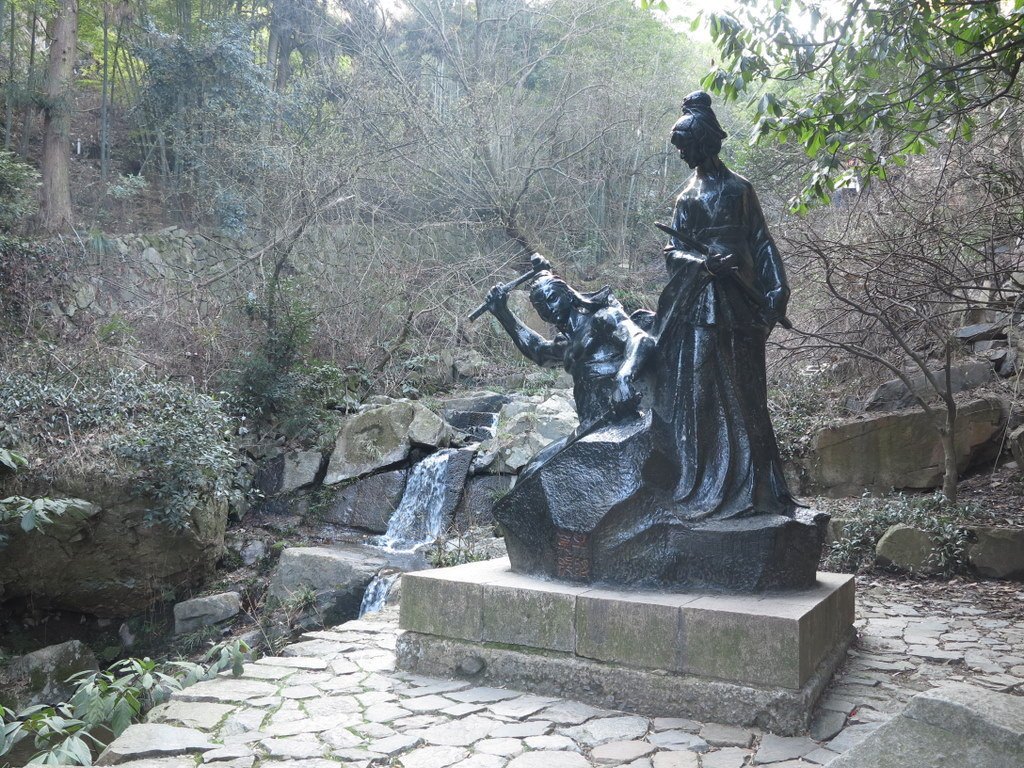 Like many places in China, Mogan Shan is historically steeped in legend. As the story goes, when the swordsmith, Ganjiang, arrived in the mountains, he cast and forged two swords for the Emperor of Wu. One of the main tourist spots in the area is called Sword Pond, which is supposedly the spot where the swords were made.
A little over a century ago, foreigners stumbled upon the cool, leafy breezes of Mogan Shan, where at the time rooms and houses were rented from locals. Not too long after, the news got out and a mixed batch of gentry, missionaries, foreign diplomats and businessmen pooled about 50 bucks and bought the mountain top for their own exclusive hideaway. They then set up shop in a European manner with villas, holiday homes, public halls, tennis courts, outdoor pools and churches. Many of these villas and houses?have been turned into hotels and guesthouses which are?operating today. Servants would often be?seen shouldering their colonial masters on sedan-chairs up the mountain in the?late afternoon.

By 1910, three hundred Brits and Americans had summer homes on the hill. The village had its own governing committee who decided who qualified for the exclusive enclave. Even Shanghai's notorious 1930s underworld who were running the city just as much as the foreigners spent the summer here. Mogan Shan was once a favorite spot of Du Yuesheng, Shanghai's opium gangster king of the 1930s. The villa that once belonged to Du Yuesheng is a now a hotel with a decent pub. In 1949 with the rise of the communist party, the foreigners left the mountain and their villas were given to different work units from Hangzhou and Shanghai.

During the post-colonial era, the village was host to such big name visitors as former premier Zhou Enlai who met with Chiang Kai Shek in one of the villas to strategize on how the Communists and Kuomintang could work together against the Japanese. Chiang Kai-shek built himself a massive house on the mountain top. Mao Zedong is believed to have once had a power-nap in a building which is now commemorated in the spartan?Mao Museum. The main attraction of this museum is the bed where allegedly slept.

Climate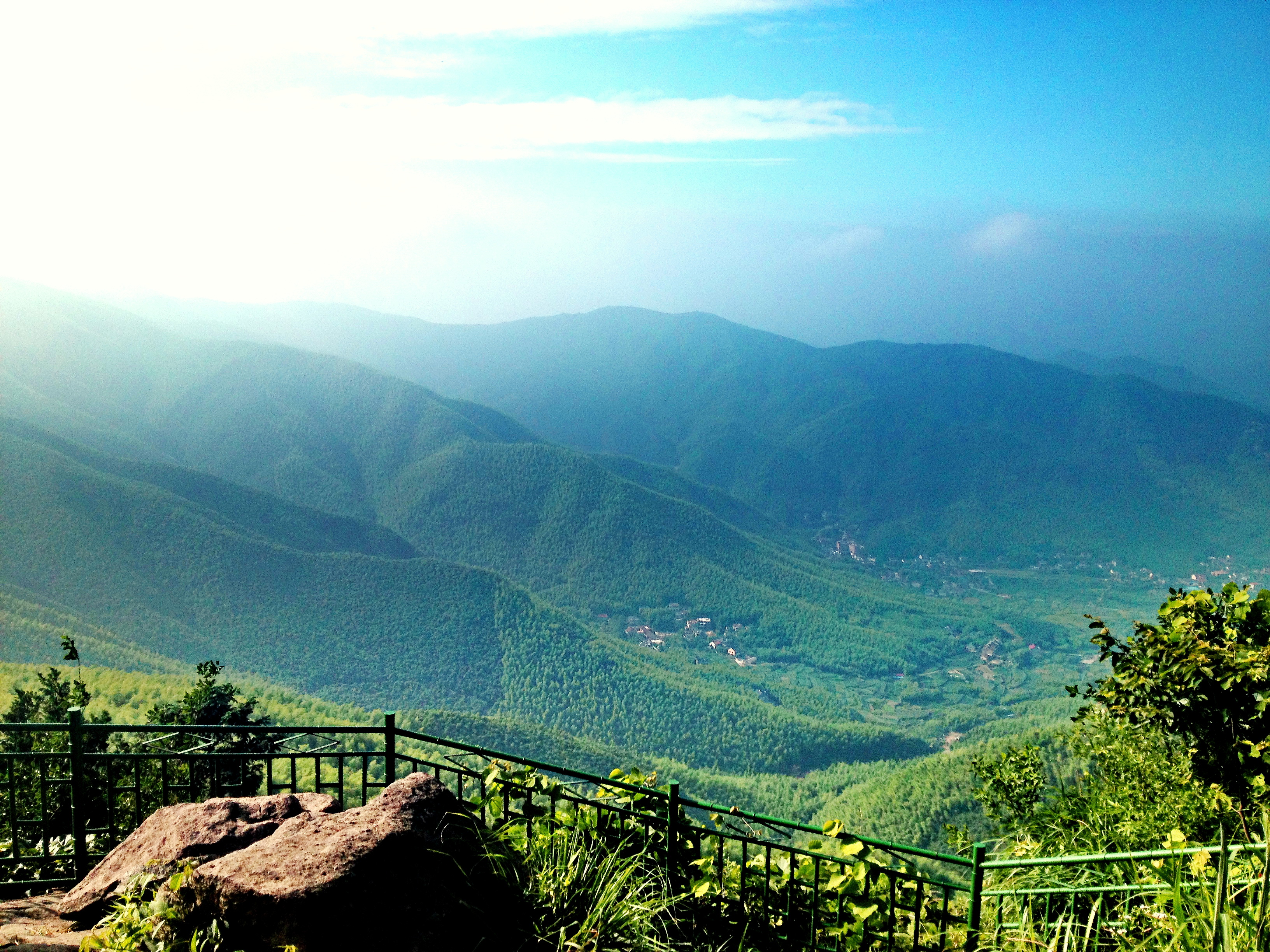 Mogan Shan's?most comfortable weather occurs from March to June and September to November. Frequent rain interrupts the days from mid-June to early July. July and August bring hot and humid weather, with daily temperatures regularly soaring well above 30 o C (86 o F).

The warm days continue through September as the nights begin to cool. Winter is damp and chill, with average temperatures lingering around 0 o C (32 o F), though it rarely snows or freezes. Spring and fall see a number of blue-sky days.

Ticket:
Visitors must pay 80 RMB to enter the scenic area. Do not lose this ticket, or you may have to buy it again!


Transportation:
Moganshan is 60 kilometers north of Hangzhou. It is a few kilometers west of Wukang Town. The G104 Highway from Hangzhou to Huzhou and the Hang Ning Highway from Hangzhou to Nanjing both pass near Wukang Town. Moganshan is approximately 200 kilometers west of Shanghai. Wukang Town is near the Moganshan Scenic Area, but you have to find transportation from Wukang Town to the resort area. Most people take a taxi. This costs about 60 RMB. A bus from Wukang Town to the resort is said to cost 50 RMB or 7.9 USD. This is an expensive bus ride for such a short trip.

Taxi from Hangzhou
A taxi ride from Hangzhou to Moganshan takes about 1.4 hours and costs at least 240 RMB. There may be additional tolls or fees. However, a taxi to the Wukang/Deqing Bus Station costs only 150 RMB or about 23 USD.

Bus from Shanghai to the Wukang/Deqing Bus Station
You can catch several buses that go to Wukang. One route departs daily at 6:30 am, 11:50 am and 12:40 pm from the bus station at 80 Gong Xin Lu (公兴路80号) near Qiu Jiang Lu (虬江路). Tickets cost about 65 RMB or more than 10 USD, and travel time is about four hours.

Bus from Hangzhou to the Wukang/Deqing Bus Station
From the Hangzhou North Bus Station on Moganshan Street, buses leave frequently to Wukang and the Deqing area. Bus travel takes about 40 minutes, and it costs about 20 RMB or 3 USD.